4 best practices to improve support operations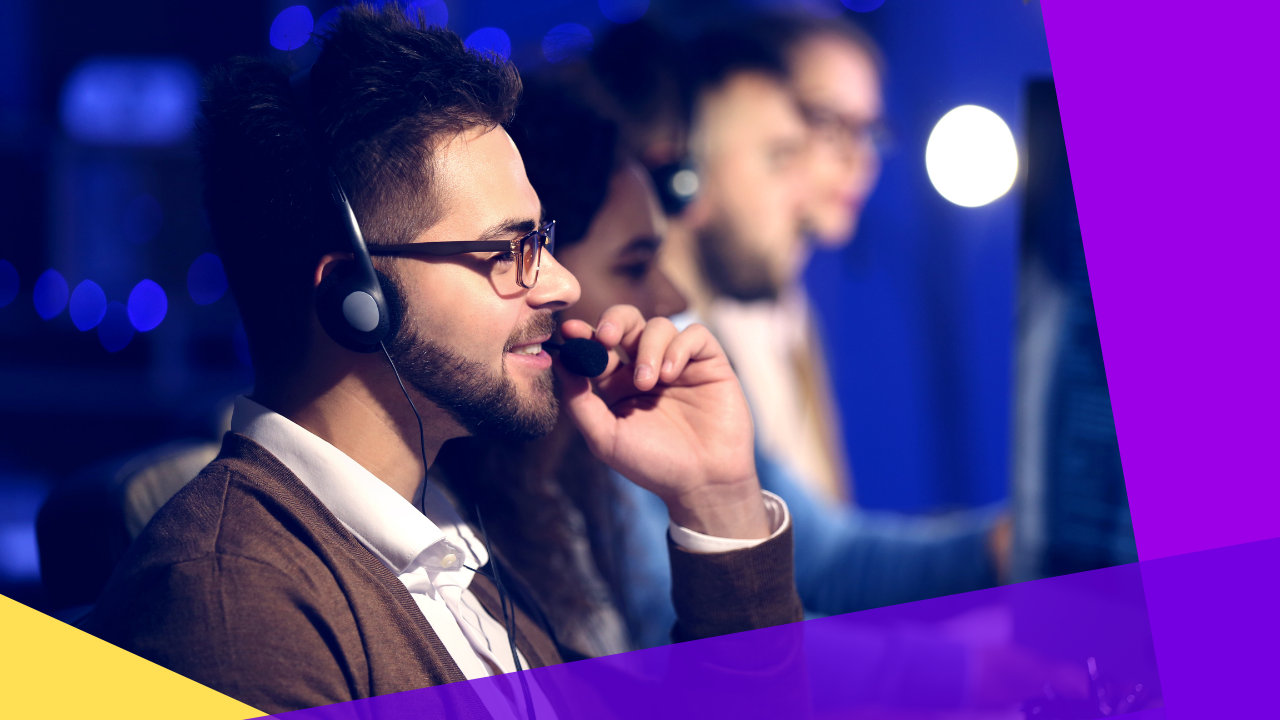 What is the secret to great customer service in times of rapid changes and corporate growth? It is providing exceptional operational support to both your customers and operations staff.
Why? Your agents may be customer service experts, but that doesn't mean they can handle everything. If your company is expanding, you will ultimately reach a point when they require assistance. This is where support operations come into the picture. 
Support operations teams are critical to any organization's success as they support customers, employees, and other stakeholders.
This article discusses the four best practices to improve support operations and how 123Employee can help with this function. 
What is operational support?
Operational support is critical to ensuring that a company works effectively — it includes all of the assistance given to customers, workers, and other stakeholders.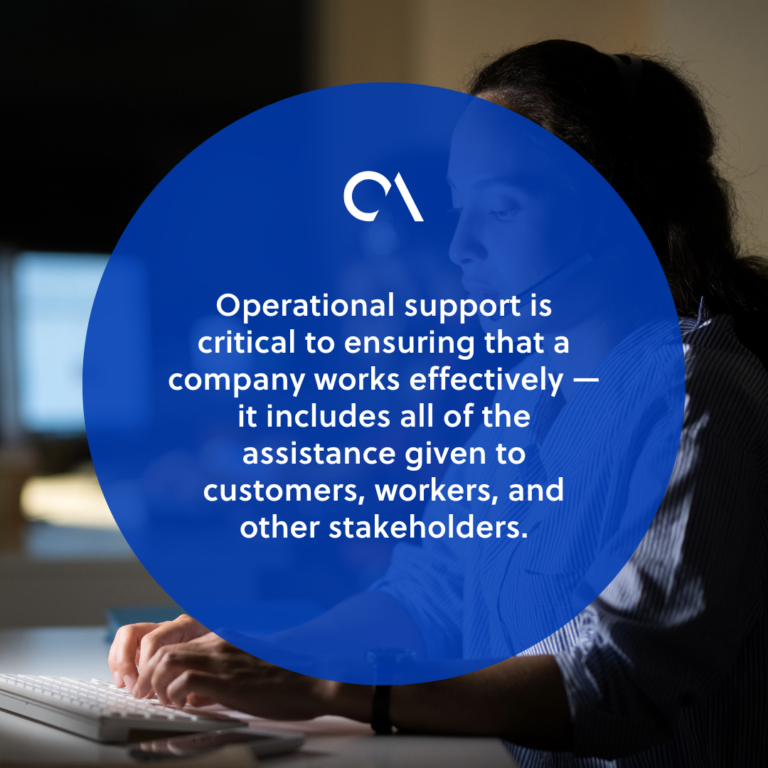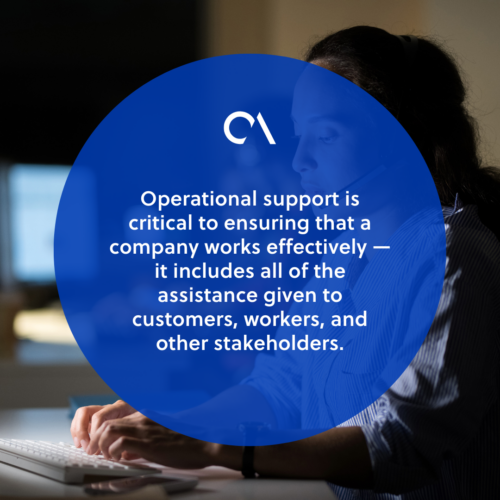 Operational support includes the following tasks:
Responding to client inquiries

Addressing technological difficulties

Advising staff

Assuring the seamless operation of the organization
Leading outsourcing companies like 123Employee offer operational support service to aid enterprises in providing high-quality customer service.
What do support operations teams do?
Support operations teams help other parts of a company to make them more productive and improve the customer experience. Though these management teams might not deal directly with a company's customers or other stakeholders, they help the teams that do.
For instance, a support operation team might help a customer service team by organizing logistics so customer service reps can focus on helping customers.
However, it's important to note that since support operation teams don't work directly with customers — customers never know what they do, and that such role exists.
3 key elements of support operations
Here are the three key elements of support operations:
Staffing and training
Staffing and training are critical components of successful support operations. This assures the organization that its support operations teams have the appropriate knowledge and abilities to assist clients and customer service teams effectively.
123Employee does just this by offering training services to ensure that firms have the right support operations team to offer operational support.
Technology and tools
Support operations rely heavily on technology and tools. Technological tools that are used in support operations services should include ticketing, monitoring, and reporting systems.
Operational support personnel uses ticketing systems to track client queries and concerns while monitoring tools can assist them in spotting trends and patterns in consumer inquiries.

As such, organizations that provide support services must invest in appropriate technology and tools to give efficient assistance. 123Employee uses automation tools when providing operational support to clients.
Processes and procedures
Organizations that offer support operations services must have transparent processes and procedures in place so that support staff can do their jobs well. This includes ways to report problems, solve them, and write them down for future de-escalation reference.
Processes for escalating problems make sure that customer concerns are delivered to the right person or team.
4 best practices to improve support operations
Here are the four best practices to enhance your support operations:
1. Utilize data analytics to improve operations
Data analytics is critical to support operations as it can help operational support representatives to measure KPIs. This includes knowing the number of tickets addressed, how long it took to resolve an issue, and learning about customer satisfaction.
This way, support teams can think of a way to improve their overall performance.
2. Create a culture of continuous improvement
Support operations teams must foster a culture of continuous improvement to guarantee how they handle concerns and assist other teams are constantly improving. 
This involves soliciting input, implementing changes, and assessing the effectiveness of those changes.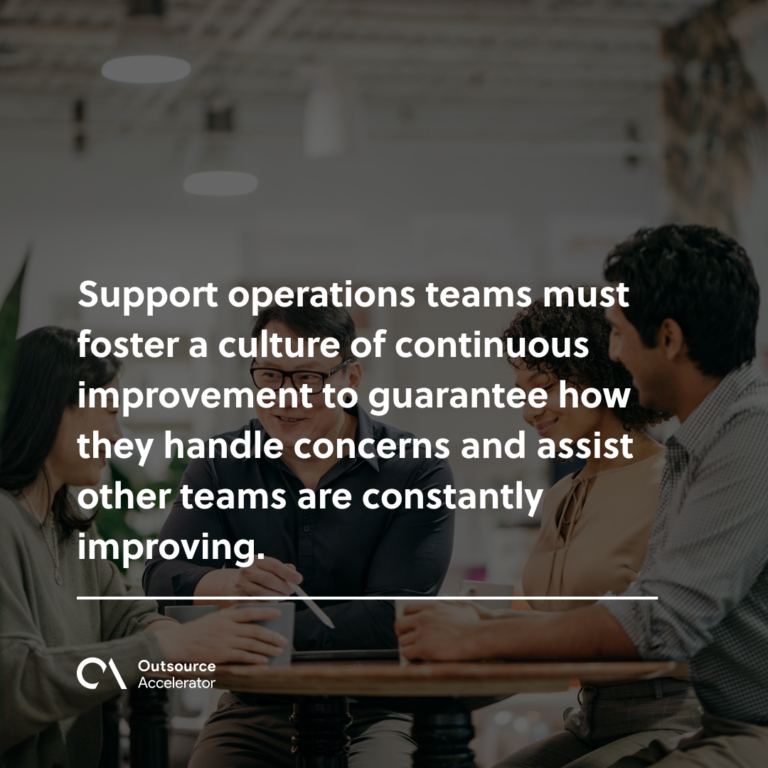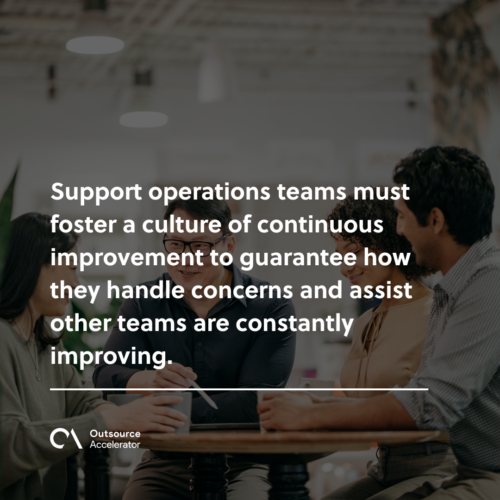 3. Provide exceptional customer service
Excellent customer service is critical to the success of support operations. Organizations must be able to address concerns swiftly and successfully.
123Employee guarantees that their operational support representatives are well-trained and have the necessary tools and technology to provide support efficiently.
4. Balance speed of resolution with quality service
Resolution speed is also vital in support operations, but firms must balance it with quality service.
Organizations may balance resolution speed and quality service by offering defined policies and procedures for issue resolution to support operations teams.
They can also employ the latest technology and tools to increase efficiency and speed by automating some support operations areas, such as ticketing and reporting.
123Employee offers support operations service
123Employee provides enterprises with operational support services. They offer manpower, training, technology, and resources to enable enterprises to assist their consumers properly.
Further, enhancing support services is crucial to any organization's success. Adopt these four best practices to your organization and improve your support operations.