Hypercare: A proactive approach to elevating customer support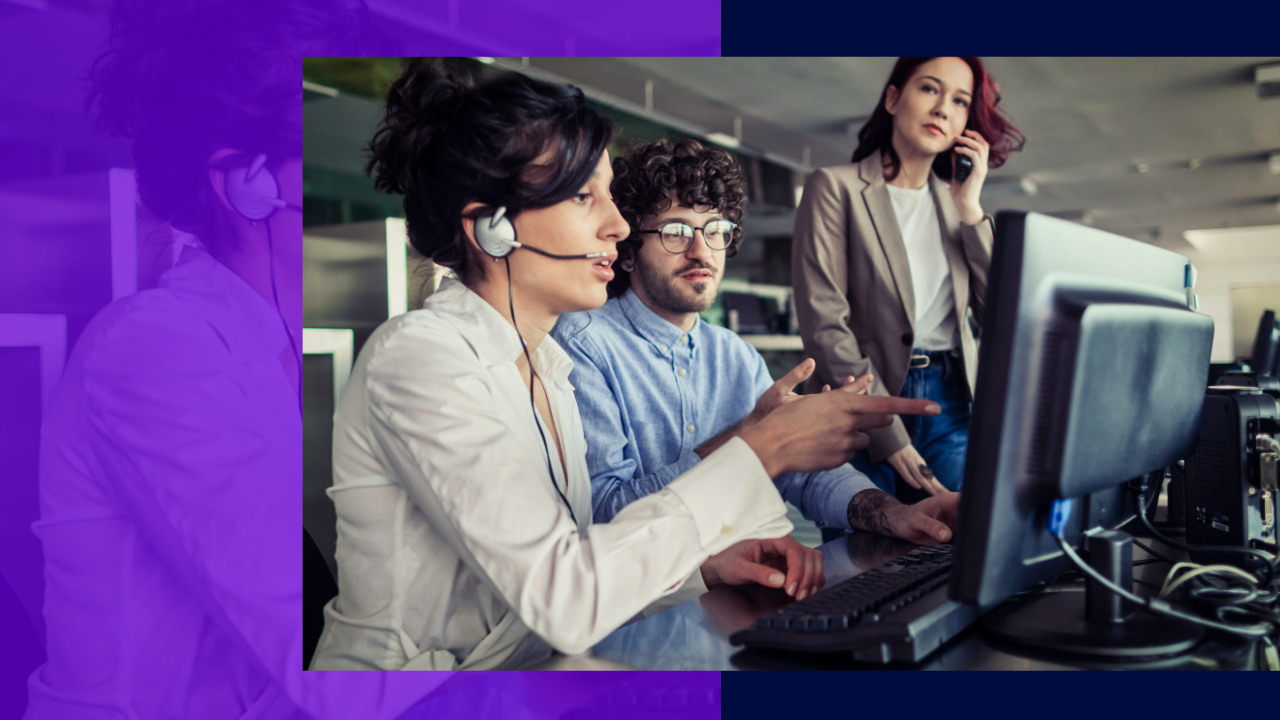 Customer support is a critical aspect of any business, and the post-sale experience can make or break customer satisfaction rates. That's why many businesses are turning to hypercare to ensure this period is seamless and stress-free. 
Let's explore the concept of hypercare in customer support, its benefits for businesses and customers alike, and how to implement a strategy that delivers. 
What does hypercare mean?
Hypercare is also called hyper-focus or high-touch customer service. It refers to businesses' proactive and dedicated approach to providing exceptional customer service during critical phases. 
Hypercare is a period of heightened vigilance that ensures customers receive the highest level of attention and assistance. It aims to improve customer satisfaction and loyalty by providing exceptional service during critical moments. 
It first focuses on the highest-priority issues, moving down the list as resources permit. The goal is to develop a relationship with your customers that encourages them to do business with you again.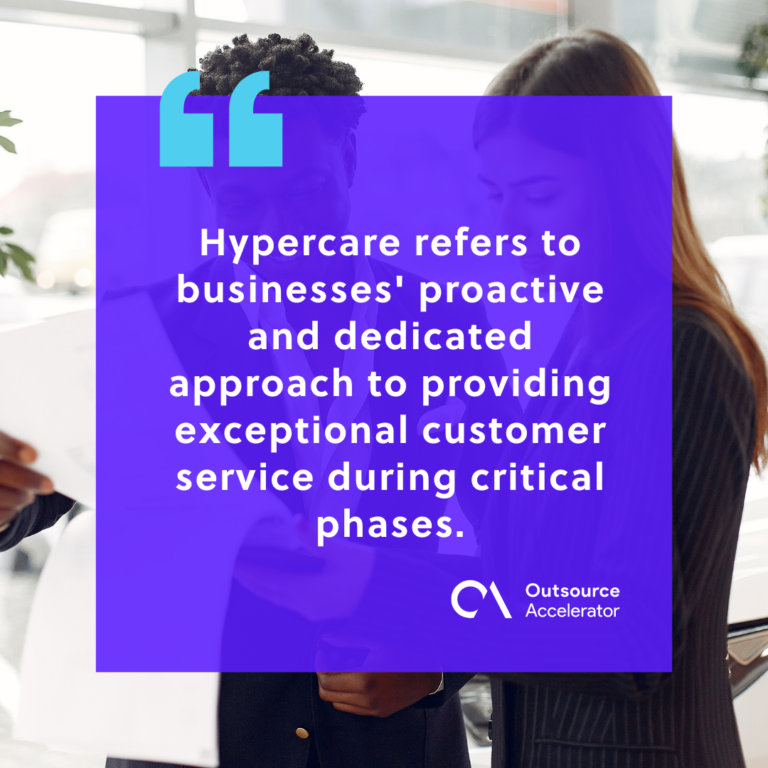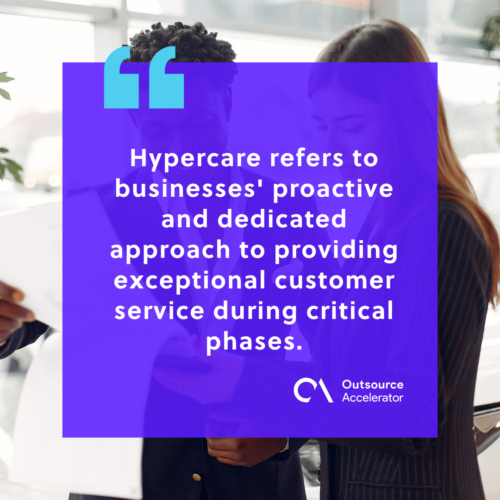 Best practices for implementing hypercare
Integrating hypercare effectively requires careful planning and execution. Here are seven best practices to ensure a successful hypercare implementation:

1. Identify critical phases
Identify the critical phases of the customer journey where you can provide hypercare. These phases should be selected based on their potential impact on the customer's overall experience with the organization. 
Some key periods include:

Product launches

System upgrades

Seasonal peaks

Promotional campaigns
Knowing these critical phases can help you focus your resources where they're most needed. 
2. Assemble a dedicated team
Create a dedicated hypercare team that's focused on the process. This group should include representatives from different departments like IT, finance, customer service, and marketing. 
The team should meet regularly to discuss best practices for implementing hypercare as well as any challenges that may arise during the process. You'll also want their input on how best to market it to customers. 
This also creates an environment within your organization where everybody understands what hypercare is and is committed to delivering it. 
3. Develop a hypercare playbook
A hypercare playbook is a comprehensive guide for your employees. It outlines standard operating procedures, potential scenarios, and key responsibilities for the hypercare team. 
This enables the company to provide consistent service regardless of who is on your team. 
4. Establish communication channels
To provide hypercare, you need to be able to communicate with your customers and prospects. This will help you understand their needs, offer solutions, and even promote new products and services. 
Set up multiple communication channels to ensure customers can easily reach the hypercare team. Examples are:

Live chat 

Email 

Phone

Social media 
5. Proactive issue identification
Proactive issue identification relies on data collection and analysis to determine what issues are affecting customers. The hypercare team then takes action to resolve them. 
A proactive process helps you identify issues before they become problems, which can lead to increased customer satisfaction and reduced costs. 
Implement real-time monitoring and alerting systems to track metrics and common pain points. 
6. Personalization and empathy
The key to a successful hypercare program is understanding what makes each customer tick, then using that data knowledge to personalize experiences. 
You should be able to answer these questions:

What are the customer's most important needs? 

How can we help them achieve those needs? 

How are our products and services valuable to them?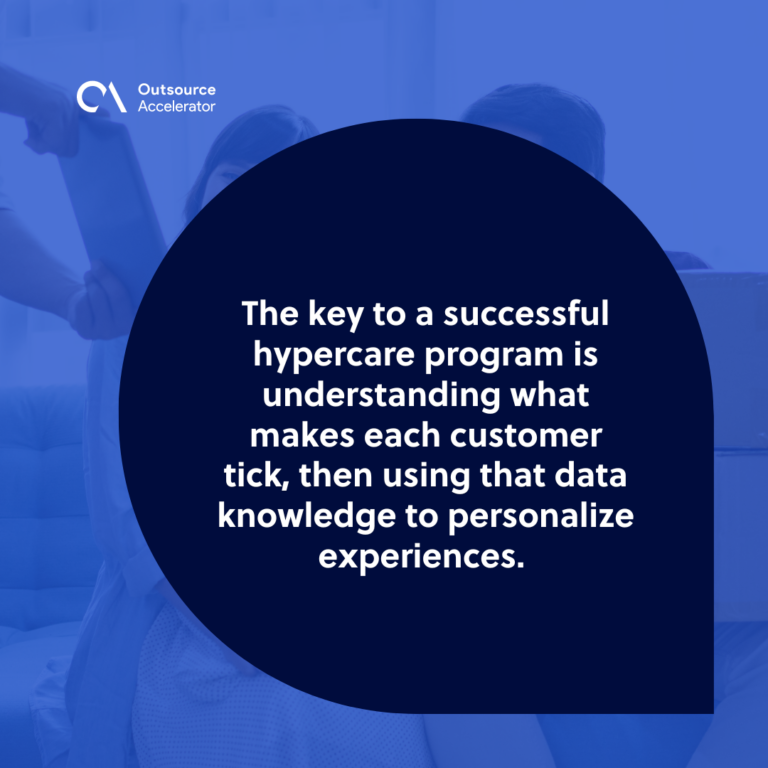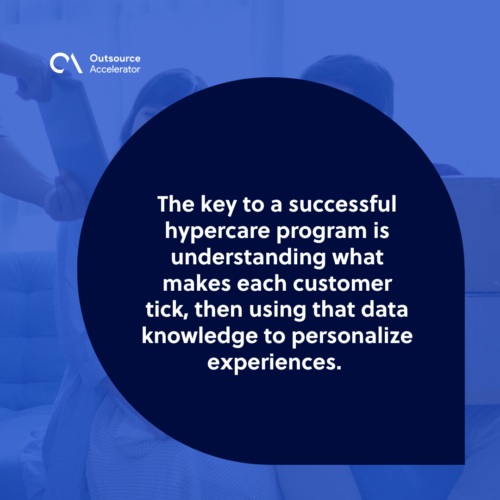 According to consulting firm McKinsey, 71% of customers expect personalized interactions, and 76% get frustrated if this doesn't occur. 
7. Feedback collection
Creating a feedback loop is critical to any customer satisfaction program. Use this feedback to identify areas for improvement and ensure the hypercare approach meets customer needs. 
You should have a clear idea of the types of feedback you need. Make the feedback collection process as simple as possible to not overwhelm users. 
Benefits of hypercare 
Hypercare offers a range of advantages for both customers and businesses, making it a valuable approach to enhancing customer support and overall service quality. 
Let's explore the advantages from both perspectives:

Benefits for customers 
Here's what hypercare can provide customers:
Faster issue resolution
Hypercare involves dedicated support teams and real-time monitoring, resulting in quicker and more efficient issue resolution. This means you spend less time waiting for a resolution, reducing frustration and downtime.
Proactive support
Hypercare teams proactively identify and address potential problems before they escalate into major issues. This ensures a smoother experience, as problems are often resolved before you even notice them.
Personalized attention
Hypercare emphasizes personalized interactions, making customers feel valued and heard individuals rather than just another ticket number. This level of attention fosters a stronger customer-brand relationship.
Enhanced communication channels 
Hypercare takes full advantage of the many communication channels available today. Customers will always have convenient access to an agent at any time of the day. 
This also gives businesses insights into how customers use these channels and how brands can improve their offerings. 
Quick access to expertise
Hypercare often involves collaboration between different teams, ensuring that issues are escalated to the appropriate experts if needed. This means your problem is in capable hands, leading to better outcomes.
Benefits for businesses
Below are the primary advantages of hypercare to companies:
Stronger brand reputation 
Hypercare is a great way to build a strong brand reputation. 
Providing hypercare demonstrates a commitment to excellent customer service, enhancing the company's reputation and making it stand out from competitors. Customers will remember the effort you put into their experience, making them more likely to return.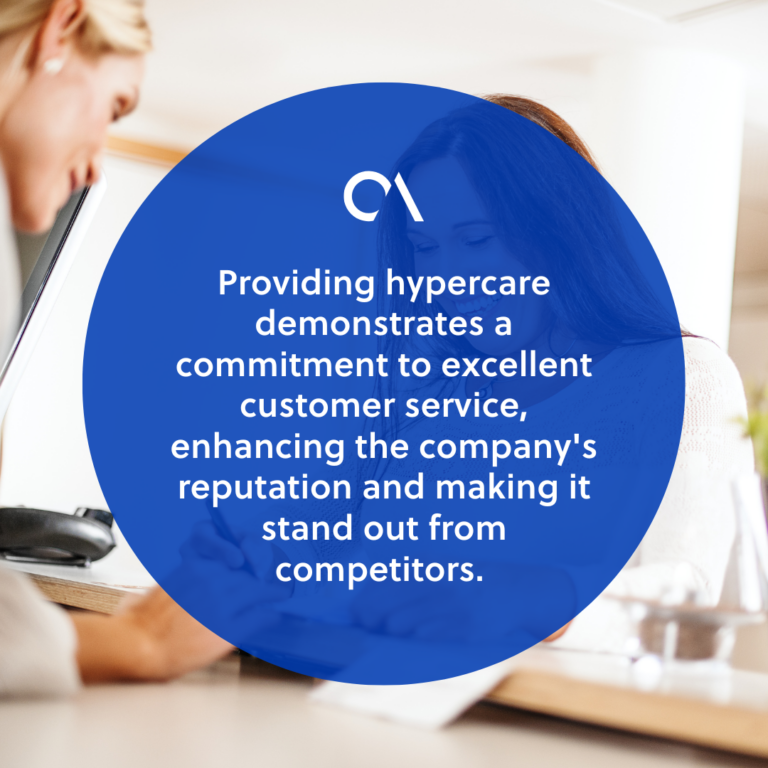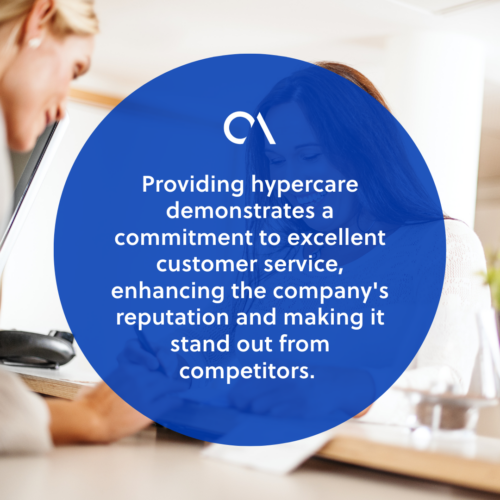 Reduced customer churn
Customer churn is a measure of how many customers leave your business. Customers with a good experience are more likely to stick around and recommend you.  
Hypercare helps retain customers and reduces the likelihood of customer churn by addressing potential issues before they escalate and resolving critical problems swiftly.
Better risk management
Hypercare uses a range of tools that enable organizations to better manage their risks and identify threats, vulnerabilities, and risks. 
Businesses can take preventive measures early, reducing the risk of major incidents and mitigating reputational damage. 
Cost-efficiency 
Hypercare may require additional resources during critical periods. However, its proactive nature can reduce overall support costs by preventing large-scale escalations and lengthy issue resolutions. 
Competitive advantage 
Businesses that excel in hypercare gain a competitive edge by offering a differentiated customer experience, attracting new customers, and retaining existing ones. 
When customers are satisfied enough to recommend your company to others, this leads to higher sales volume and brand awareness.