Unleashing the power of hybrid cloud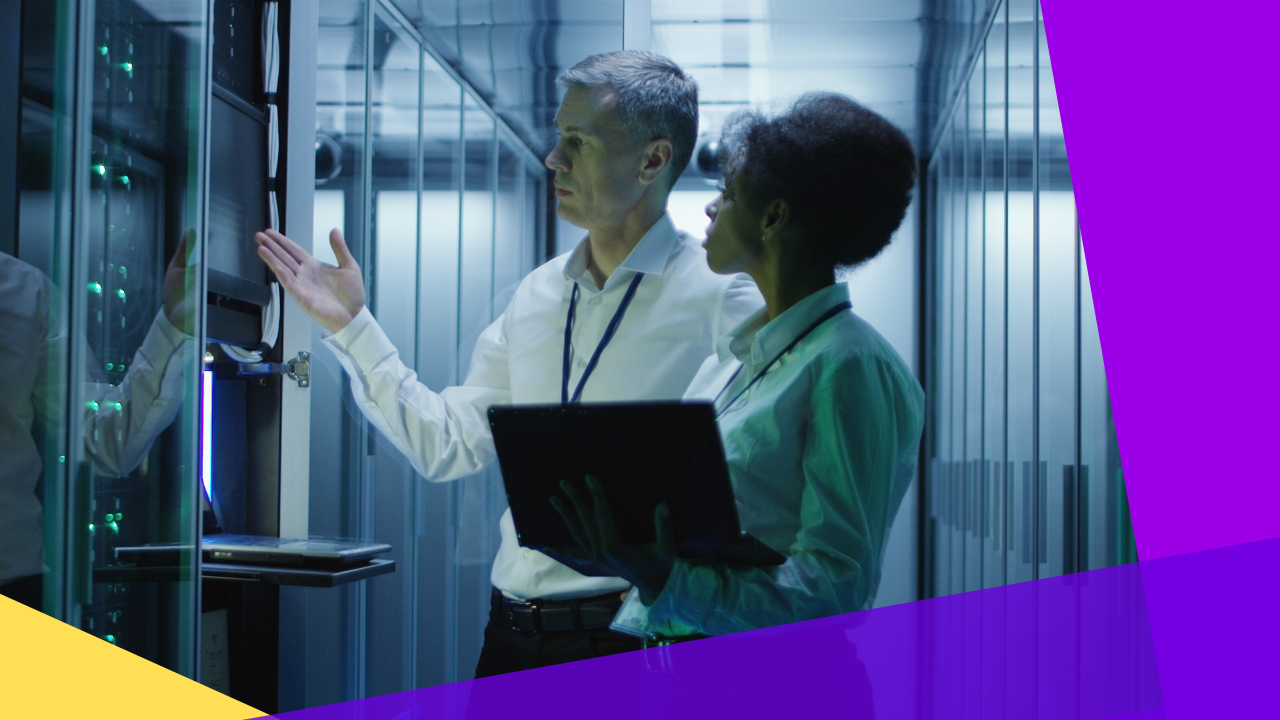 The concept of a hybrid cloud revolves around the idea of creating a cohesive and unified IT environment that combines the best of both worlds. Organizations can take advantage of the virtually limitless computing power and services from different providers.
On the other hand, they can retain control over their core applications, sensitive data, and mission-critical workloads by utilizing private clouds or on-premises infrastructure.
Read on about the hybrid cloud, from its architecture to current trends and challenges, and some predictions for its future.
What is a hybrid cloud?
A hybrid cloud architecture is a cloud environment that integrates both public and private cloud infrastructures. This allows firms to take advantage of the scalability and cost-efficiency of the public cloud while retaining the private cloud's security and customization.
Middleware acts as a bridge between the two, enabling seamless data and application portability between on-premises infrastructure and public cloud providers.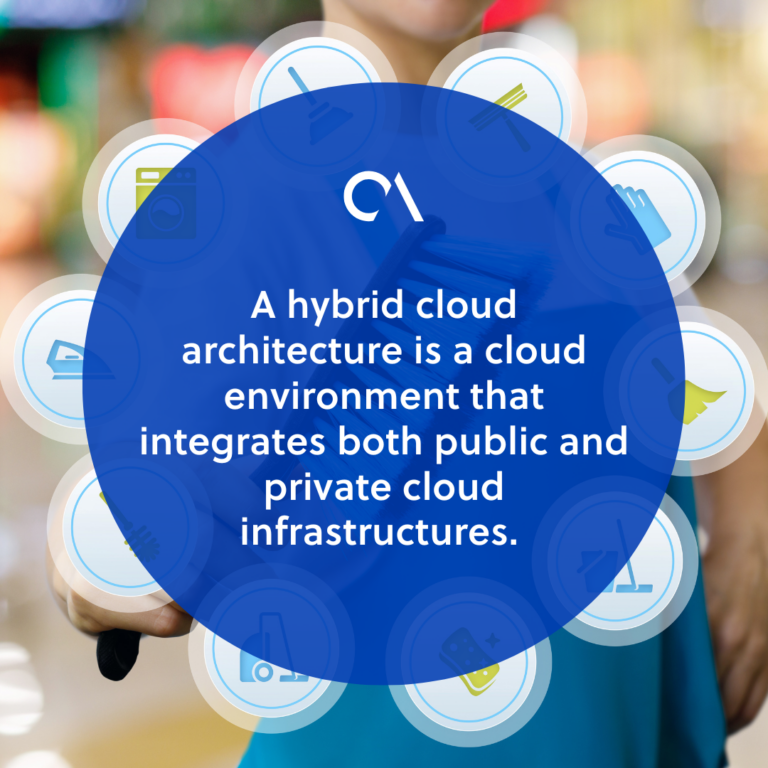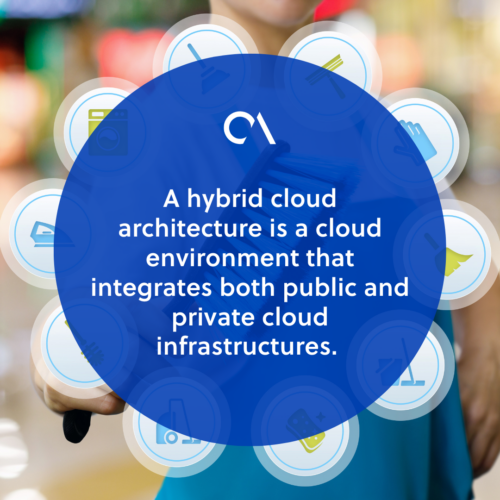 Understanding hybrid cloud architecture
Organizations should understand the distinction between public, private, and hybrid clouds, as well as their components.
Public vs. Private vs. Hybrid cloud
Public clouds are owned and operated by service providers, with their computing resources and services delivered online.
Private clouds, likewise, are designed exclusively for a single organization managed internally or by an external provider.
Hybrid clouds leverage the combined capabilities of public and private clouds, enabling workload flexibility and facilitating efficient resource allocation.
Components and characteristics
A hybrid cloud consists of several key components and characteristics:
A secure connection

– between the private and public cloud environments to ensure seamless data transfer 

Cloud management tools

– and collaboration platforms to streamline the management and deployment of workloads across the cloud

Data integration and synchronization mechanisms

– to ensure consistent data availability and accuracy across hybrid deployments

Middleware layer –

to act as an intermediary between public and private cloud

AI and service management systems
Factors to consider in implementing hybrid cloud solutions
Implementing a hybrid cloud solution requires careful consideration to ensure optimal performance and alignment with organizational goals.
Here are six key factors to consider:
Workload analysis
Conduct an assessment of workloads to identify which applications and data are best suited for public or private cloud hosting. This analysis will help determine the most efficient distribution of workloads across the hybrid cloud environment.
Data governance
Effective data governance is essential in hybrid cloud environments. Consider how data will be stored, accessed, and secured across the different cloud environments.
Establish clear data governance policies and procedures that align with compliance standards that may apply to your operations. This includes HIPAA, ISO, and GDPR.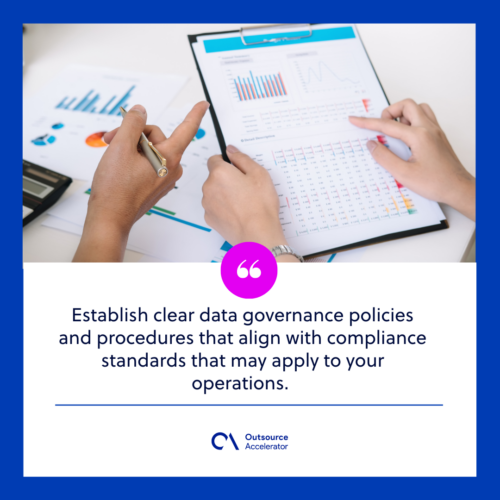 Data privacy and security
Protecting sensitive data and maintaining robust security measures are paramount in hybrid cloud environments. Evaluate the security capabilities and protocols of potential cloud providers, ensuring they align with your organization's security requirements.
Consider measures such as encryption, authentication mechanisms, and security monitoring to safeguard data and applications.
Data management
Define data management procedures to manage data across the hybrid cloud. Consider data backup and recovery strategies, data lifecycle management, and data integration mechanisms to ensure data consistency and availability.
Service provider standards
Choose cloud providers that align with your organization's needs and goals. Consider factors such as reliability, service-level agreements, support options, and geographic coverage to ensure a successful hybrid cloud implementation.
Service support
Assess the support offerings provided by the cloud vendors. Understand the level of technical support available, response times, and escalation procedures.
Ensure that the vendor's services align with your organization's requirements and that they provide sufficient guarantees for uptime, availability, and performance.
Trends and challenges in hybrid cloud
Hybrid cloud architectures continue to evolve along with most of cloud environments. 
Organizations looking to optimize their cloud management efforts should consider keeping up with the following trends to succeed. At the same time, they should learn how to mitigate the challenges to prevent further risks.
Evolving technologies
Hybrid cloud solutions are continually evolving with advancements in containerization, serverless computing, and edge computing.
A good example of this involves the emergence of an open hybrid cloud. Companies are now looking to maximize and make cloud platforms more accessible through open standards from APIs to actual hardware.
Embracing these technologies can enhance agility, scalability, and cost-effectiveness in hybrid cloud environments.
Potential challenges and mitigation strategies
Hybrid cloud deployments may encounter challenges related to data integration, security, and compliance. Most importantly, firms with combined solutions in the public, private, and hybrid clouds can face incompatibility in tools used to manage them.
Organizations must develop mitigation strategies such as robust data encryption, standardized APIs, and thorough security protocols to address these challenges effectively.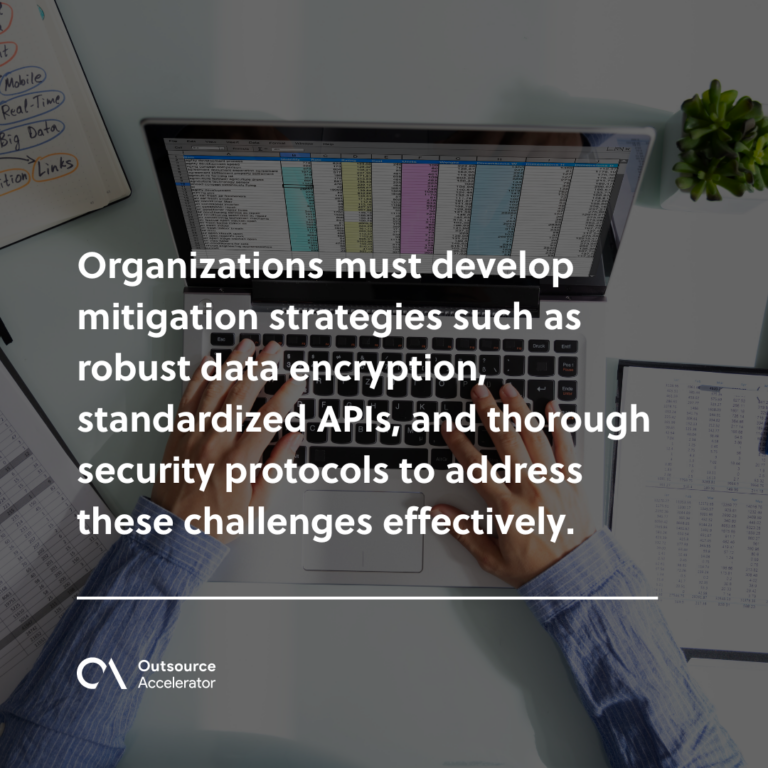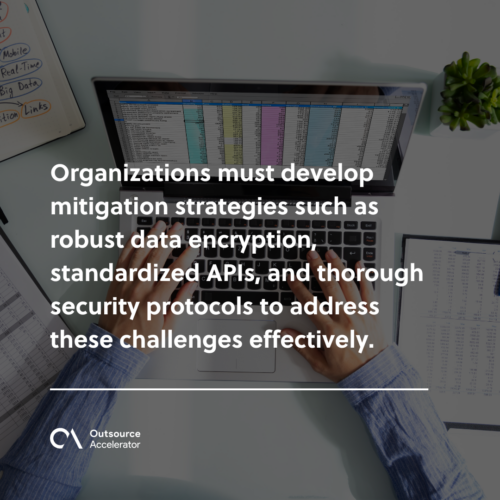 Predictions for the future of hybrid cloud
Looking ahead, hybrid cloud will continue to be utilized in the future. Some of the projections that can impact its future include the following.
Increased adoption

. Hybrid cloud adoption will continue to rise as organizations recognize the value of leveraging the strengths of public and private clouds to meet their specific needs.

Advanced orchestration

. Cloud orchestration and management tools will become more sophisticated, enabling organizations to automate and optimize workload placement and data synchronization across several environments.

Edge-to-cloud integration

. With the proliferation of

edge computing

, hybrid cloud architectures will seamlessly integrate edge devices with centralized cloud resources.