How a VA can boost your productivity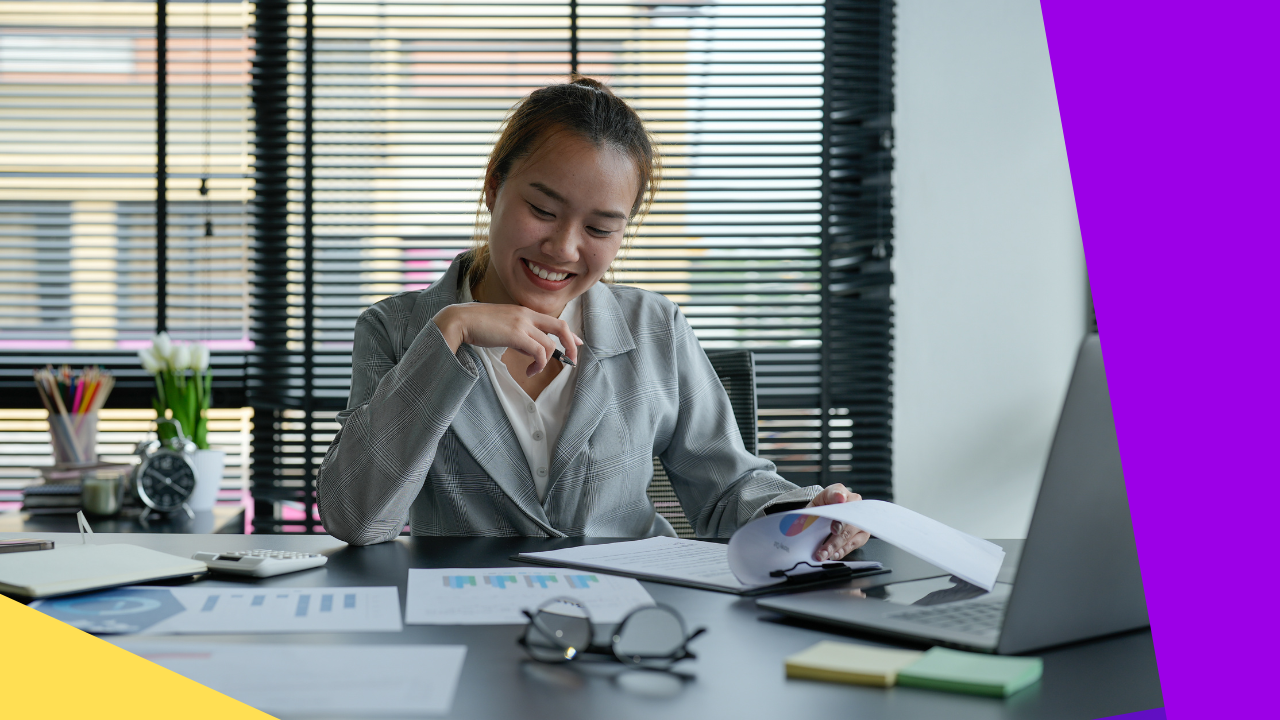 The more your brand grows and develops, the more work there is to be done. It is important to spend your time wisely and finish the things that only you can do. Hiring a virtual assistant can help you finish your projects quickly.
A virtual assistant offers support as and when you need it. They keep labor costs low, and they work in partnership with you to achieve your business goals. Working with them will lessen the overwhelming feeling of managing a business on your own.
Definition of a VA
Virtual assistants (VA) work remotely to complete different tasks and services for your company. They work in a full-time or part-time capacity with your in-house team to help with your everyday management.
VAs can handle different workloads depending on the specific industry that you belong to. You can find remote employees who can do administrative, creative, and technical support services for your business.
Companies choose to recruit virtual assistants to help finish certain tasks around the (virtual) office and boost productivity. Others are hiring VAs when they need someone with expertise in a specific field. 
A virtual team can work with your organization and local employees to assist your business in moving forward towards your goals.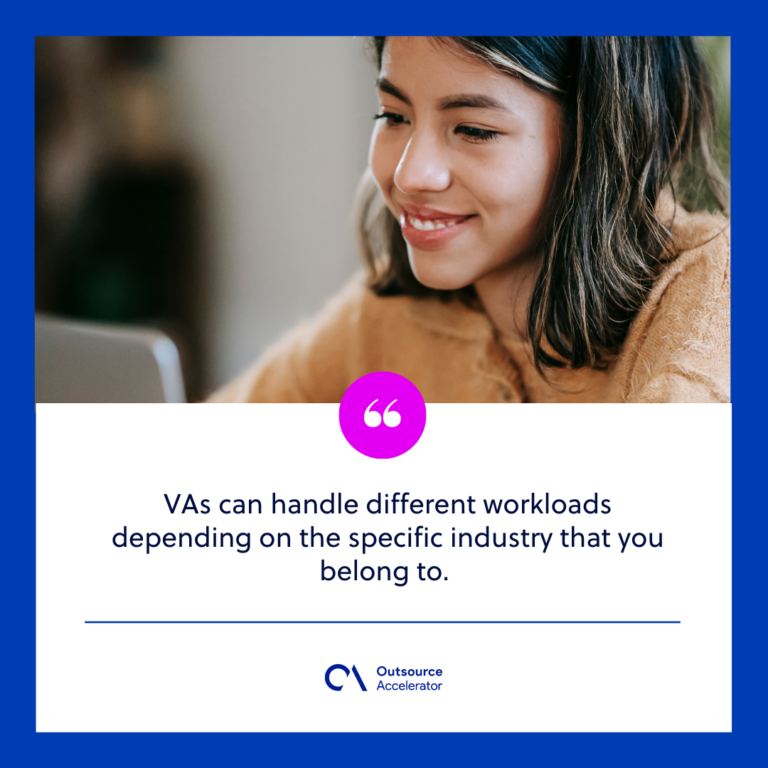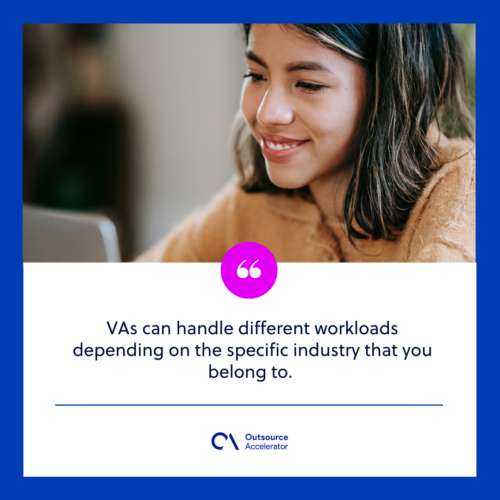 Benefits of hiring a virtual assistant
Collaborating with virtual assistants provides several advantages for your business. You can utilize them in several tasks, whenever you want to keep your business running smoothly and efficiently.
Here is a list of some benefits a virtual assistant could give to your organization.
Gain access to a wide talent pool
Recruiting virtual assistants to your team provides your business access to a wider talent pool across various locations.
Most of them offer assistance in services that they already excel in, ensuring that you are getting help from someone who has expert knowledge in the field. An expert VA that fits your business will enable you to offload tasks on them without worry.
24/7 availability
Since VAs can be hired regardless of their location, you can employ an international VA from a country with a different time zone. This will help your business operations while your in-house staff is already out of the office.
VAs work around your schedule. With their help, you can develop a schedule that maximizes team output while keeping costs in check.
Having a team that is available 24/7 to provide customer support is an excellent selling point for a business. 
Prevent burnout
Micromanaging business leaders are prone to burnout. Enlisting the help of a VA reduces your workload and decreases stress. It results in a manageable list of tasks that create a healthy work-life balance. 
In addition, virtual assistants help you save time with finishing tasks in your business, freeing up your personal time. Once you find that VA that you can trust with your business, it will allow you to enjoy more time to relax outside of work.
Focus on core tasks
A company's in-house employees need to focus on high-value work, instead of spending too much time and resources on tedious roles. For these tasks, the best strategy is to hire competent VAs.
Working with a virtual assistant can help you achieve your business goals immediately. With their help, you can prioritize core tasks, while they take care of extra duties in your operations.
VAs can complete your daily tasks or smaller projects, while you focus on the most important ones.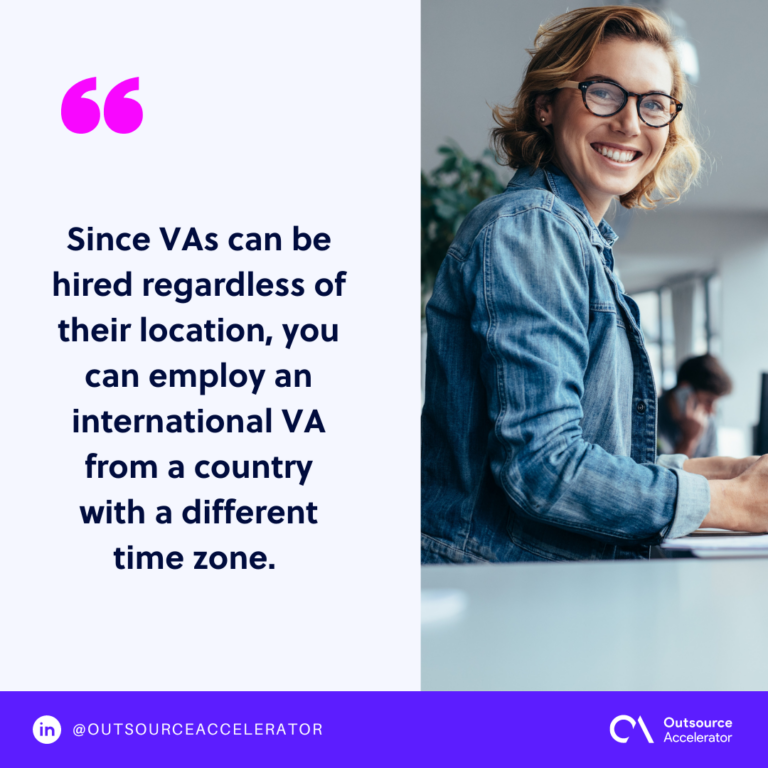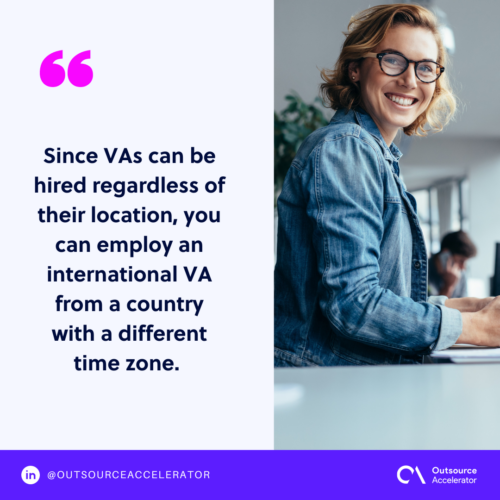 Expand your operations with Outsource Access
If you are just new to the process of hiring virtual assistants, you can collaborate with an outsourcing firm that would help ease the process and match you with the right employees – like Outsource Access.
Outsource Access' virtual assistant services can help you discover the top talents from various industries that would fit into your company. This US-based firm has a team of reputable VAs from the Philippines that are vetted carefully to give you the best service.
With their effective selection and matching process, you can find the right VA that would suit your company's needs.
Get more tasks done and scale your business now with the help of Outsource Access.