Hosted contact center: A cost-effective business platform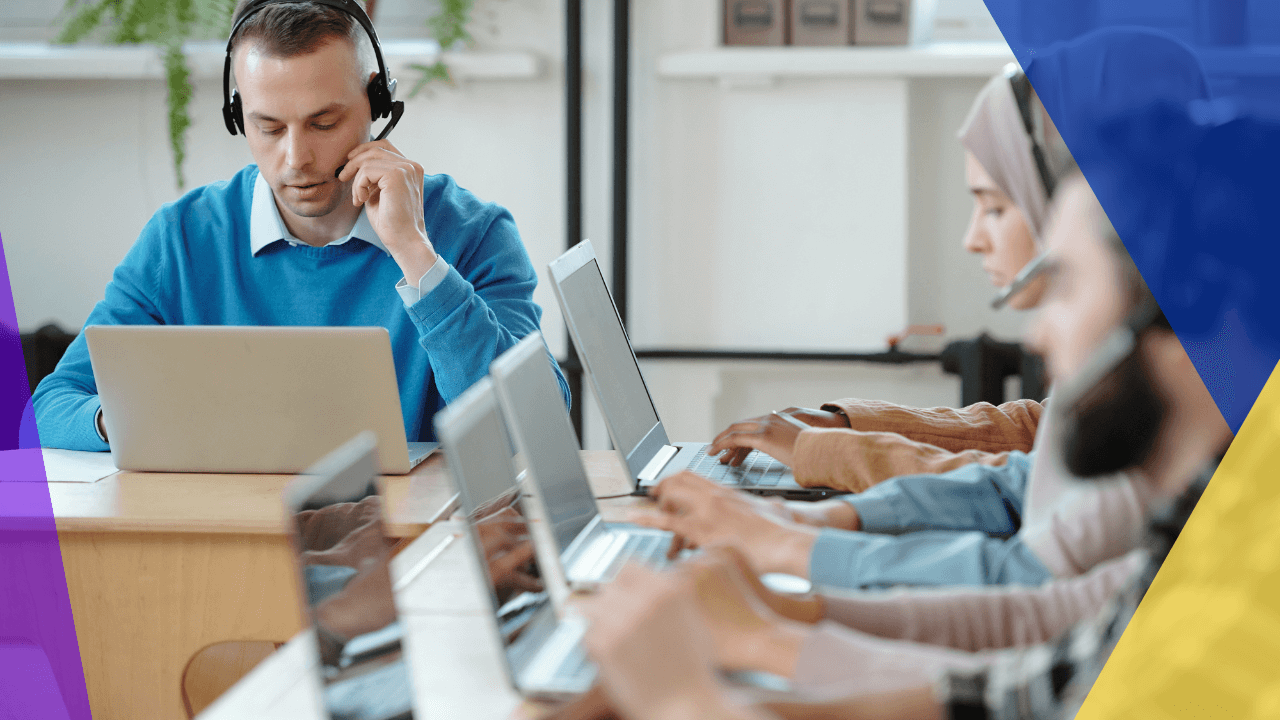 Providing an exceptional customer experience is the main goal of all organizations in delivering services to their clients, next to growth and profit.
It drives loyalty and encapsulates the overall interaction of customers with the company and the product brand. 
A good customer experience indicates a positive perception achieved after offering a product or service. This is why the role of contact centers is very relevant and crucial in building direct connections with clients. 
Contact centers significantly bring a positive curve in aspects of lead generation, marketing, and responsiveness to addressing client needs. However, setting up your business contact center can be very expensive.
But with technology, cost-efficient contact center operation is made possible.
Instead of investing a grand amount to install hardware infrastructures and equipment, a vendor "host" will do it for you. It is called the hosted contact center.
Defining a hosted contact center and how it works 
A hosted contact center is a type of customer experience solution where a company's communications are managed on the central back-office system of the service provider, often referred to as the host.
The installation of hardware and its infrastructure is well-maintained at the provider's location and hosted using a cloud server. This makes it more user-friendly and accessible for client companies.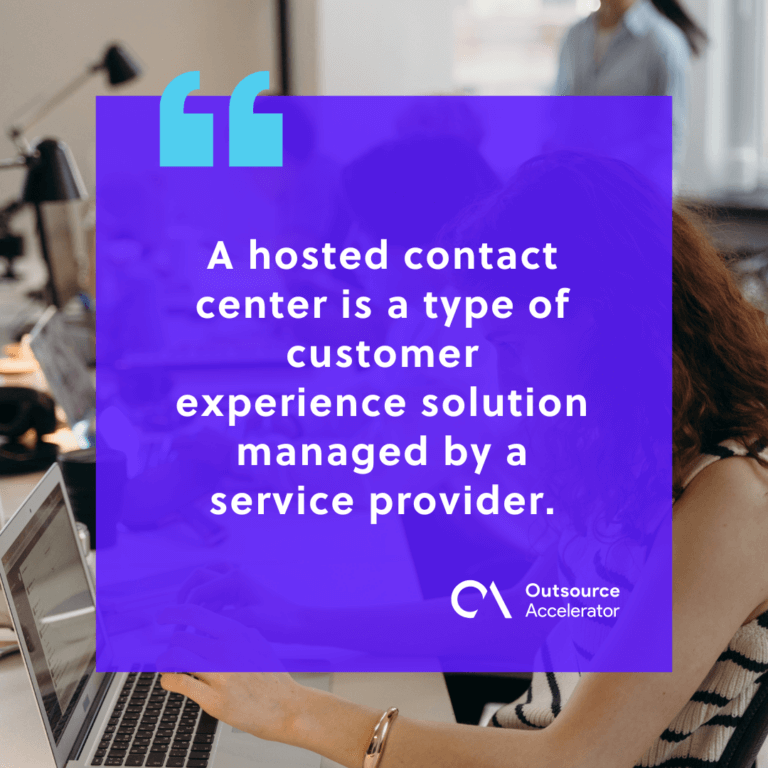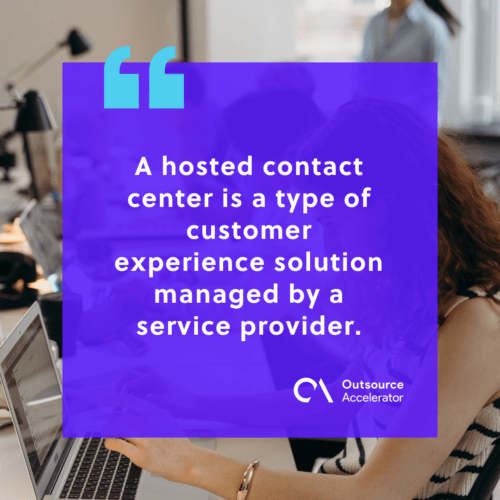 The organization can now cover various communication methods on a remote off-site server with a host contact center software backed with an internet connection.
Compared to traditional contact center solutions, This setup is more flexible because of the capability of its software which is not only limited to call handling.
It also gained popularity in recent years due to its cost-effectiveness and ease of deployment compared to traditional on-premises contact center solutions. Here are some of the key features of a hosted contact center: 
Accessible for remote teams

Highly capable of handling the volume of calls 

Can generate call analytics 

Systematic and technology-based speeding up workflow 
When it comes to features concerning management and monitoring, supervisors and agents in the hosted contact center are capable of integrating the following functions:
Call parkring and queuing 

Call history monitoring and recording 

Call transferring 

Agent status

Customized team chat messenger
Host providers and businesses also easily hire a team because of contact center outsourcing. Since the platform can be accessed remotely, virtual workers can easily perform and adapt to the operational requirement of the organization.
7 benefits of having a hosted contact center 
As mentioned, a hosted contact center is more convenient for firms when it comes to accessibility and functionality. 
In a survey released by Statista, 86.5 percent of respondents from the call center industry agreed that hosted or cloud technologies improved flexibility in their company's operation.
If you are considering having your own hosted contact center platform in your business, knowing its advantages and what it can do for your business shall be your first move.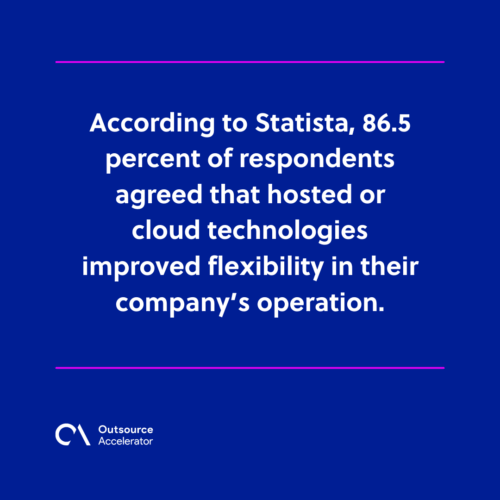 These are the following benefits to get you started. 
#1. Cost of ownership and profitability
Since the host or provider will do all the operational requirements for your platform, expenses that may occur in the maintenance and installation of heavy-duty equipment will not be a burden. 
However, requests for uncommon functions or features that may require further technical study for the service provider will incur additional costs.
The total cost of ownership for a hosted contact center is achievable and can ensure a high return on investment over time. The total cost usually comprises the following particulars:
Provider's hardware

Software licenses

The hiring of well-trained staff or talents

Maintenance fees 

Recurring vendor charges

Training and consultations 
#2. Capability to do virtual operations
Because of the power of software and applications, the hosted contact center is now capable of virtual operations. 
With the support of its customized features that providers can integrate into your software, this platform is often called an on-the-go system.
It also concurs with why some contact centers today have virtual talents working remotely. Proper training and onboarding allow them to perform the required duties and responsibilities.
#3. Customizable features 
More than managing service calls, your business can customize your contact center's functionality.
The service provider can easily mix and match functions required by their clients. There are cases where providers create new features to integrate with your existing business tools.
Here are the typical functions requested for customization:
Integration for centralized access to data

Computer telephony integration (CTI) to link phone systems with existing business tools and apps

Customer relationship management (CRM) tool
#4. Enhance customer service experience
This type of contact center can manage customer interactions more effectively with features like interactive voice response (IVR) and call recording.
It guided many businesses to engage with customers promptly and personally. This results in increased customer satisfaction and loyalty.
#5. Workflow automation 
Compared to a traditional way, the hosted contact center can also automate humanized functions, integrating them with the software. It can innovate phone systems and transfer capabilities.
It also provides customers with excellent service options coupled with well-trained agents to assist with all of their issues and queries about the service of the business. 
With this platform, a company can give steadfast solutions and quicker answers to its clients while making its agents more efficient.
#6. Detailed reporting and analytics 
With technological advancement and innovative strategies, a hosted contact center can generate and translate more detailed reports and information into data analytics. 
It is necessary to most organizations because this information can be a great source of analysis and understanding. It can describe how the operation of a company performs and what windows of improvement can be adapted.
#7. Improved efficiency 
The main objective of the hosted contact center is to help businesses improve their efficiency. 
It capacitates supervisors and agents to center on more complex customer interactions, resulting in steadfast solutions and enhanced customer satisfaction. 
This kind of contact center platform is not only feasible for well-established companies. It is also applicable for midsize companies because of its cost-effectiveness.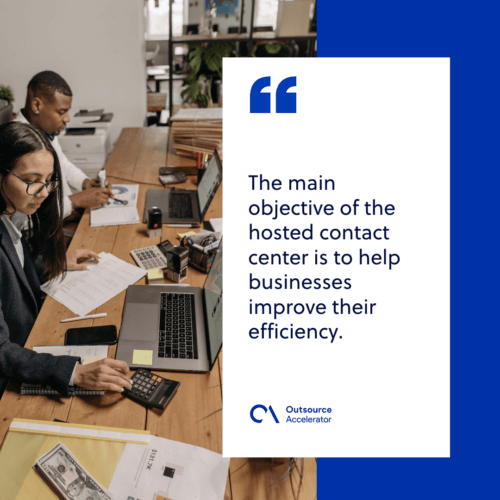 What are the limitations of a hosted contact center?
Though hosted contact centers have so many features stepping up to the current capabilities of a traditional one, there are still areas of improvement to consider.
Let us take a look at some of its top considerations:
#1. Security and customer data privacy
Having a third-party vendor will require the sharing and transferring data and information where nature is integral and confidential for the business.
Reviewing the terms and conditions of the contract for privacy and security is vital to ensure that safety measures and accountabilities to both parties are clear and stipulated accordingly.
Conducting an advanced background check on your target host provider is also an intelligent move to gauge their credibility. It is imperative to know their certificates and compliance with regulations relative to the industry.
#2. Highly technical features needed by your company
Although contact center providers can integrate customized features to fit your software requirements, limitations apply to highly technical requirements.
In some cases, the tool cannot cater to the full-service function of the business' contact center. Fortunately, this can be resolved with the support of dedicated and well-trained staff.
Host providers explore and continuously expand their knowledge regarding technological advancement and service automation.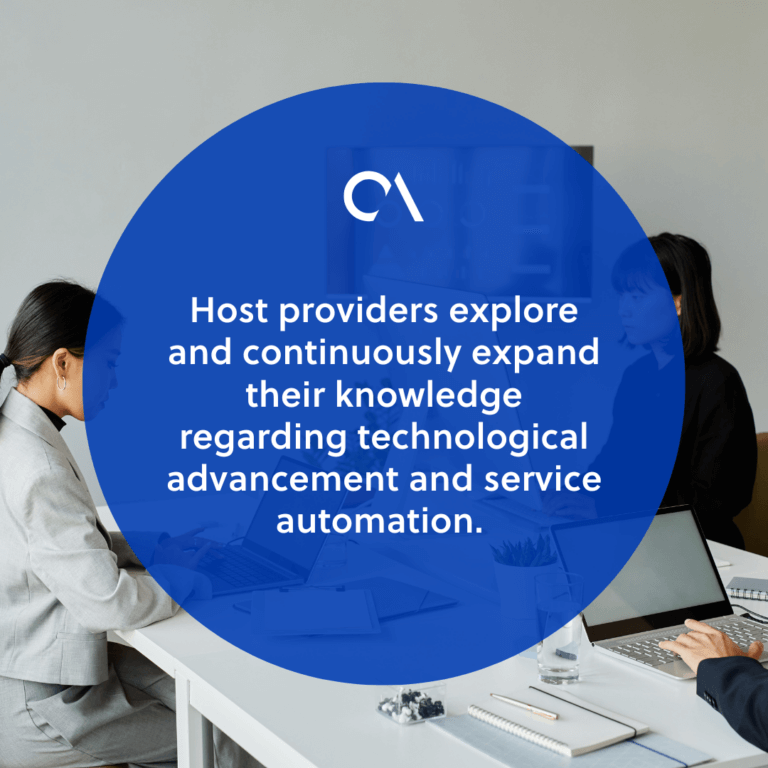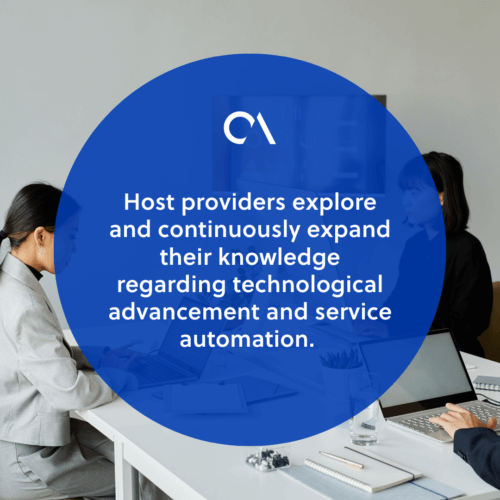 #3. Scalability and upgrading 
Hosted contact centers also have limitations concerning scalability and upgrading since software and features are sometimes customized.
Expanding or scaling down your process to adhere to the current demand or unexpected changes in your business cannot be done promptly. 
#4. Cybersecurity threats 
Since we go for digitization and automation, the information and data of the clients are also subjected to cybersecurity threats, considering the multiple access points of a hosted contact center. 
It is crucial to ensure that your target service provider has robust security features to help protect your business, the organization, and your customers. 
In addition, conducting regular information drives and training for your teams about best practices and things to do relative to security will help avoid cyber threats.
#5. Hard-to-navigate software 
Some contact center providers offer ready-made software, which sometimes lacks programmability options, making them hard to navigate.
This challenges the serviceability of the software and business process, as it directly contributes to a longer onboarding process for talents to learn and adapt. It can also affect efficiency and create unexpected workflow adjustments.
Firms should find a host contact center software that is friendly to navigate and configure. Choose a customizable tool that will fit your requirements, not just the features of the provider's package offering.
Advancing customer service through a hosted contact center
Although we identified some of its limitations, it is undeniable that the strategic innovations of a hosted contact center can significantly improve the customer service of many organizations. 
Advancement of workflows and system processes can also bring an excellent customer experience through prompt and more accurate transactions.
Given some of its limitations, finding the right host provider that meets your company's requirements is critical. 
However, putting extra effort into finding the one that fits your needs and has a heavy security measure will ensure sound partnership and collaboration.