15 most effective hiring assessment tools in 2024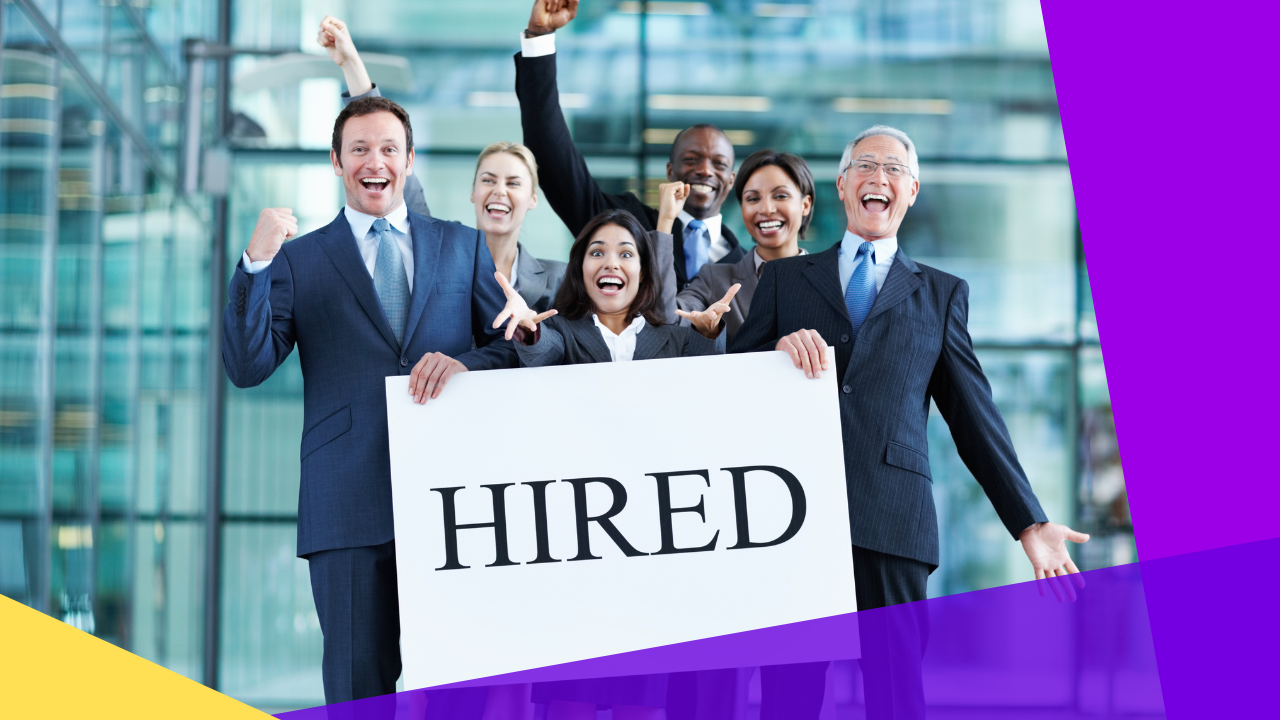 Top hiring assessment tools in 2024
What are hiring assessment tools?
Hiring assessment tools are software designed to help identify candidates with the right capabilities and skills. 
Recruiters use these tools to assess candidates' technical skills, personality, and cultural fit. In short, hiring assessment tools gauge applicants' general suitability for a given role.

Assessing a candidate's suitability for a position they're applying for used to be done with paper and pencil tests. Thanks to technological advances, applicants can now take these tests digitally using hiring assessment tools.
Integrating hiring assessment tools into your business's recruitment process is an excellent way to ensure you won't get bad hires. 
Thanks to the impartiality of using software tools, it also helps reduce human bias in recruitment.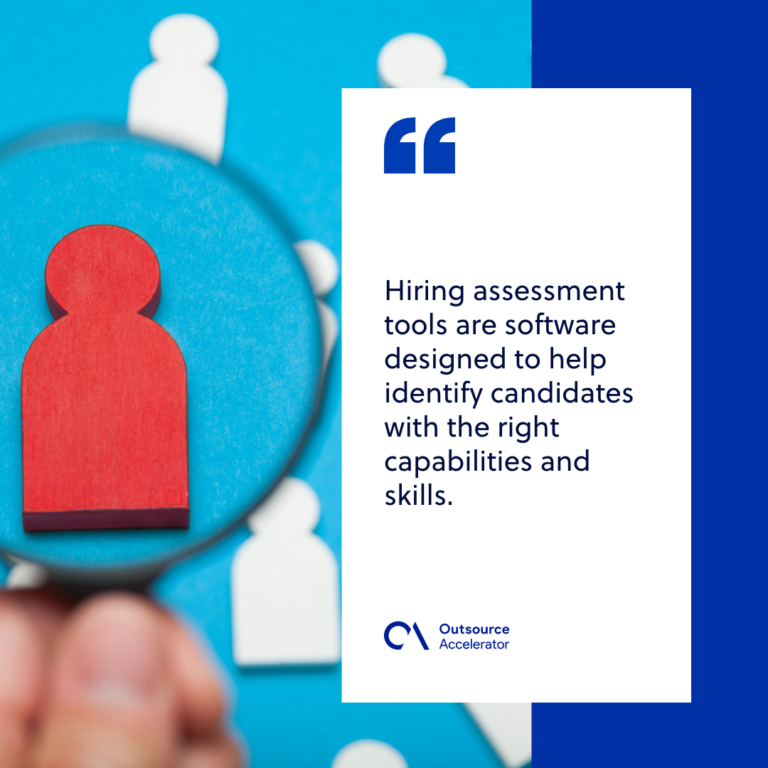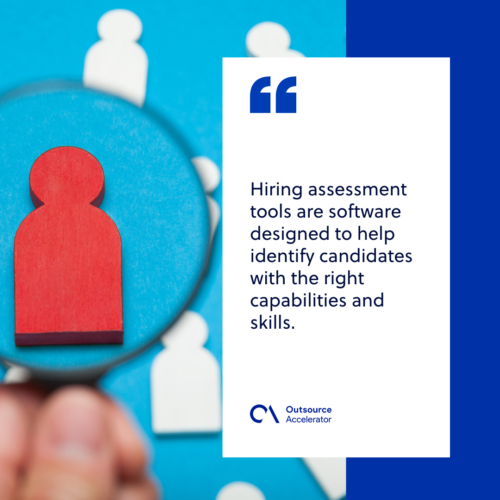 How to choose the right hiring assessment tools
Choosing the right hiring assessment tools to use is as important as selecting the best candidates for a job. As the old saying goes, "If you can't measure it, you can't manage it."
Indeed, the capability to let recruiters gauge the hard and soft skills is among the top prerequisites for hiring assessment tools. However, this isn't the only factor to consider when choosing which hiring assessment tools to adopt.
Below are some steps you can take to help you decide which hiring assessment tools are right for you.
1. Define your objectives
Knowing exactly what you want will help you narrow down your choices. For instance, do you want hires that will help improve your productivity or boost customer satisfaction?
Defining what skills (hard and soft) you want to see from your candidates will let you discard assessment tools that don't help in this regard.
2. Do research on hiring assessment tools
Once you've narrowed down your list of hiring assessment tools, it's time to read up on what makes them investment-worthy. List down their pros and cons and weigh them against each other.
For firsthand information, you can contact people with experience using these software tools and ask their opinion.

3. Check the test data's validity
Verifying the validity of a hiring assessment tool's results is another vital step. How accurately does a hiring assessment software measure the qualities it purports to measure? How well do its criteria align with that of your job description?
You can ask a software proprietor about the psychometric validity of their assessment tool and request proof.
Most effective hiring assessment tools
Here we have 15 of the best hiring assessment tools businesses can use:
iMocha is an AI-powered recruitment assessment tool with features that gives talent acquisition teams insightful data to help with hiring decisions.
Its features include:
Smart proctoring (including video, audio, and image) to eliminate the possibility of cheating on tests

Data encryption for privacy via strict protocols, such as GDPR, ISO9001, and ISO27001

2,500+ skills, 50+ NextGen skills, 35+ coding languages, 10,000+ questions, and more to help recruiters assess candidates for various positions

Supports integration with over 30 leading recruitment platforms
A drawback to using iMocha is that it doesn't conduct psychometric tests (i.e., assessment questions vetted by licensed psychometricians and psychologists) nor provide background checks for candidates.
TestDome's software lets recruiters assess applicants' skills using pre-made or customized assessments. The software's test library boasts over 150 pre-made tests designed to assess more than 90 skills.
TestDome has failsafe mechanisms to prevent cheating, such as:
Copy and paste protection

Webcam proctoring

Duplicate IP detection
Like iMocha, TestDome's assessment tool can be integrated with mainstream applicant tracking systems (ATS). It has a statistical comparison feature that helps recruiters compare each candidate's standing.
HR Avatar's assessment software combines text-based questions and 2D animations. 
Its test library consists of more than 200 pre-made tests for assessing role-specific skills. Recruiters can also choose to create custom tests.
The software's features include:
Video interviews

Customizable tests

Remote proctoring

Reports and analytics

Embedded artificial intelligence (AI)

Candidate management

Automated reference check
HR Avatar is an excellent choice for recruiters wanting to ensure they're thoroughly vetting their candidates before hiring.
Explorance's Blue 360 software can be integrated into a business's existing workflow or evaluation model and help assess a candidate's ability to learn competencies.
Blue 360's features are:
Reporting and analytics

360-degree feedback

Automated evaluation

ATS integration

Multilingual support

Candidate management

Communication management
Great People Inside's GR8PI platform enhances businesses' recruitment and onboarding game. It helps filter out non-suitable candidates and match applicants with roles based on their capabilities.
GR8PI platform comes with the following functionalities:
Test scheduling

Candidate management

Data security

Customizable templates

Reporting and candidate insights

Self-service portals

Multilingual tests

Psychometric tests

Open APIs and integrations

Validated pre-built tests for specific positions

Anti-cheating mechanisms
Monster Talent Management's software makes hiring faster and more efficient with its Applicant Tracking and Onboarding features. 
It has mobile-friendly interfaces and can be scaled and customized depending on user preferences.
The software's core functionalities include:
Assessment management

Candidate tracking

Interview management

Onboarding

Performance management

Competency management

Goal setting and tracking

Reporting and analytics
VidCruiter is an all-in-one recruitment solution that integrates screening, testing, interviews, and reference checks into one platform. With VidCruiter, talent acquisition teams can save time using pre-recorded interviews.
Other features of VidCruiter's software include:
24/7 support from account managers

Over a hundred customizable skills tests with optional time limit

On-demand/live proctoring

Reporting

Security

Integration with leading ATS and HR solutions

Mobile-friendly

Multilingual support
Another good thing about VidCruiter is customers can opt to individually purchase modules or the entire recruitment suite.
Teamable is a unique recruitment solution that banks on candidate referrals from a company's existing employees. The rationale behind this is that top talents will be more likely to listen to trusted friends or former colleagues than postings on job boards.
The platform incentivizes employees to reach out to people they know are suitable for open positions in their companies.
Teamable's other features include:
Onboarding

Communication management

Employee referral management

Performance tracking

Automated assessments

Candidate management

Reporting and analytics
Xobin is an assessment software trusted by over 800 organizations worldwide. Using smart workflows, this candidate assessment tool helps hiring managers to customize candidate experience through pre-hire tests, video interviews, and psychometric assessments.
Recruiters can use this software tool to screen applicants for roles in various industries, from technology to marketing and finance to analytics.
Xobin's other features include:
Unlimited candidate screening

Validated pre-built and customizable tests for various job roles

Anti-cheating mechanisms

1-way and 2-way video interviews

Psychometric tests

Reports and candidate insights

Open APIs and integrations
ThriveMap offers its customers bespoke hiring assessment solutions designed for high-volume recruitment. It uses a realistic assessment of candidates through a "day in the life" approach to ensure they fit the company and role well.
This approach makes it a suitable replacement for traditional resumes at the start of hiring processes to gauge a candidate's capabilities better. 
ThriveMap's method is an excellent way to reduce employee attrition from expectation gaps, as they'll know what the role is like even before getting hired.
ThriveMap's core features include:
Bespoke assessment platform

Employer brand communication

Auto-generated interview reports

Candidate scoring and leaderboard

ATS integration

Assessment optimization tools

Candidate feedback scores
Skillsarena is a cloud-based hiring assessment software that helps recruiters make better hiring decisions. 
It offers psychometric assessments and skills tests for a wide range of roles. Skillsarena also offers skills assessments for specific industries, such as retail, finance, housing, and logistics.
The software's features include:
Over a hundred pre-built tests

Seamless software integrations

Full Microsoft application simulations

Video interviews

Industry-specific tests

Free app on iOS and Android

Proctoring measures to deter cheating
Saberr is an online hiring assessment tool that helps determine the cultural compatibility of candidates with a company. Aside from gauging cultural fitness, it measures how well a candidate will get along with other team members.
This software can work as a standalone system or be integrated into a company's existing candidate screening system.

Criteria Corp offers comprehensive candidate assessment software that uses psychometric assessments, personality questionnaires, and skills-specific tests. These functionalities measure an applicant's relevant competencies.
Its features include:
Unlimited testing across assessment portfolios

Real-time results after candidates finish their assessments

Supports integration with various leading ATS and HR platforms

Video interviewing
The company's hiring assessment solution comes in two packages: Enterprise and Small and Midsize businesses.
Plum offers hiring managers a platform to measure candidates' personalities, problem-solving skills, and social intelligence with only a single psychometric assessment.
Recruiters can take a short Role Analysis survey on Plum's platform to indicate the qualities they're looking for in candidates. Plum will then use the survey's results to calculate role match scores and help hiring managers narrow down the best applicants. 
Wonderlic measures candidates' personality traits, motivations, and cognitive abilities. Its results display lets recruiters know a candidate's skills, aptitude, and performance weaknesses.
The platform's hiring assessment tools then sort applicants based on their scores, and hiring managers can look at each candidate's individual score breakdown.
Wonderlic Personnel Test (WPT-R) has 50 questions and a 12-minute time limit.