Hire the best telemarketers through 123Employee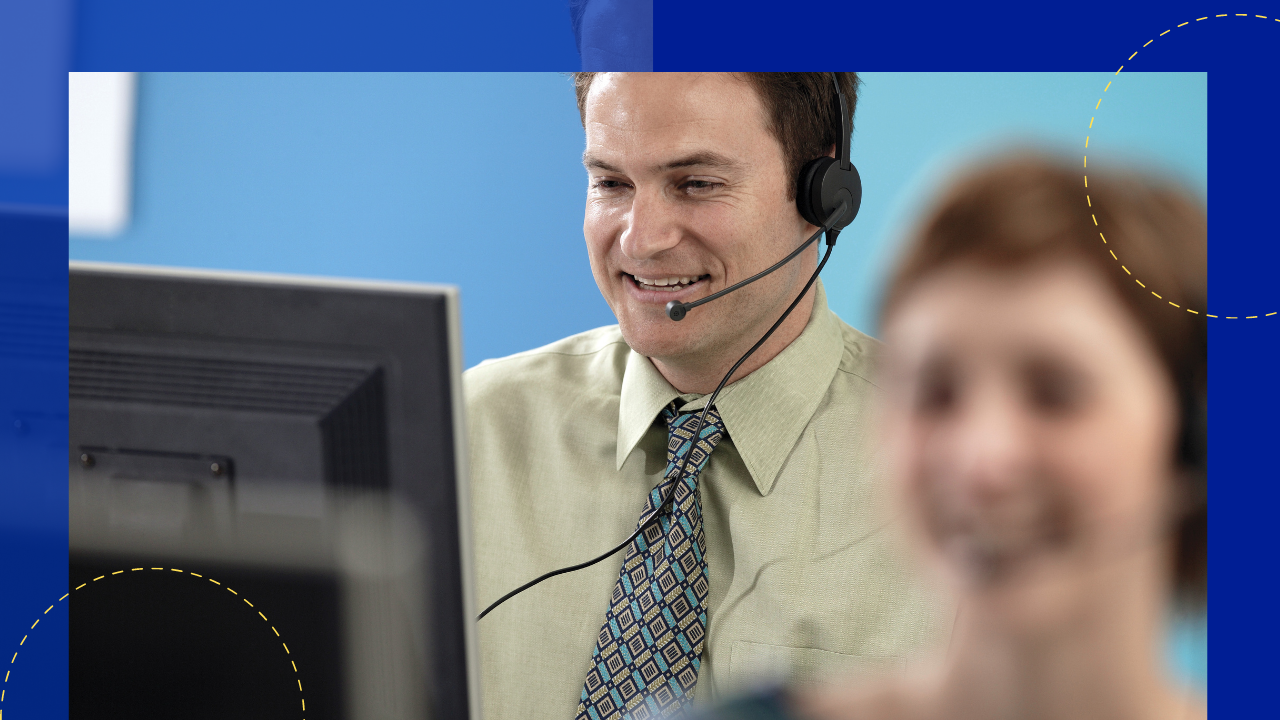 Telemarketing has always been a powerful marketing tool for businesses to achieve their target goals in terms of sales. Even with the rise of technological advancements, it has remained to be beneficial especially to businesses with limited financial resources. 
And yes, brands can easily reach out to target leads through various social media platforms in this digital age. However, nothing can still beat one-on-one conversations with potential customers. 
As promising as it may sound, to be successful in telemarketing, you need specialists with the right skills, experience, and knowledge to handle the job. 
In this article, know what important qualities you should look for in hiring your telemarketer. 
What is involved in telemarketing?
Telemarketing refers to the process of acquiring sales, generating leads, and performing various marketing activities with customers via phone calls. It is also one of the most effective ways to promote your products and services. 
Speaking of facts, 60% of marketing managers in Fortune 500 companies strongly believe that telemarketing is effective for customer outreach and leads. 
Telemarketing allows you to immediately assess your customers' interest in your products and services. Thus, establishing a good rapport with consumers.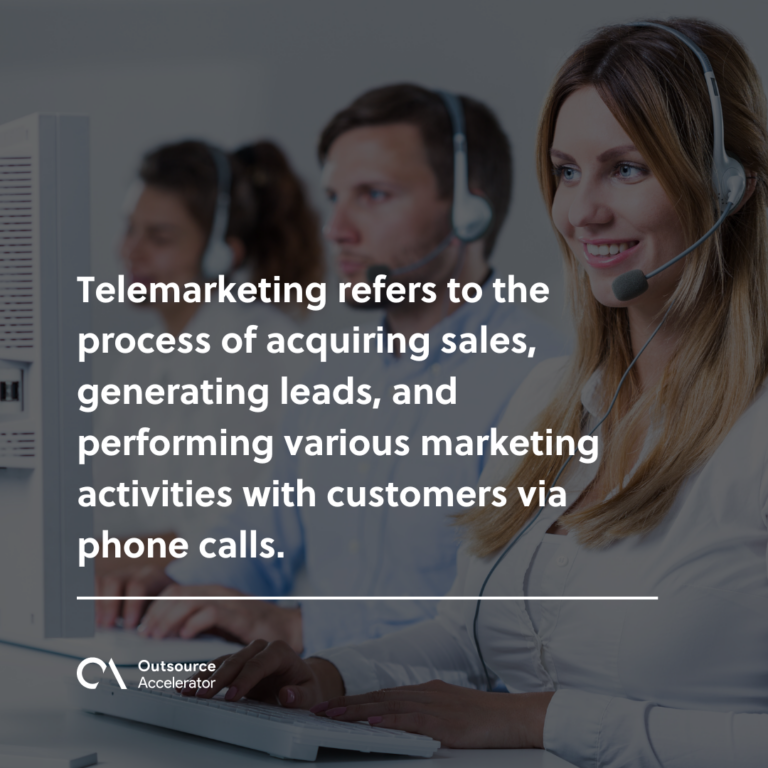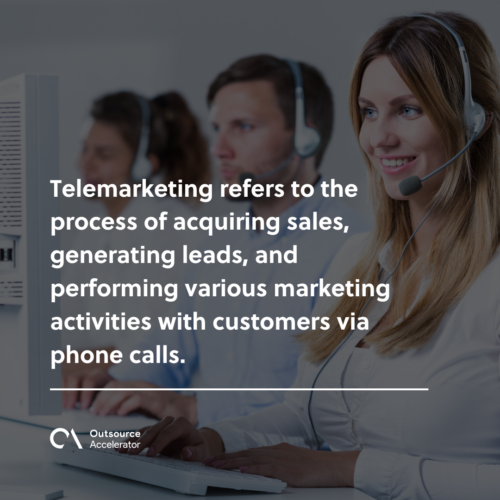 Telemarketing vs telesales
Telemarketing and telesales are two different concepts that are often used interchangeably. Although both are performed through phone calls, telemarketing and telesales have their distinct differences. 
Telesales is more of the traditional ways of acquiring sales via calls and is solely committed to gaining sales. On the other hand, telemarketing is more focused on lead generation, creating opportunities, providing information, and piquing the interest of customers. 
6 winning qualities to look for in a skilled telemarketer
An excellent telemarketer possesses the following skills: 
1. Strong communication skills 
The primary role of a telemarketer is to effectively talk to consumers. Strong communication skills should involve interactive communications between the customers and the telemarketer. 
A strong telemarketer must be able to establish a connection with each consumer via phone.
2. Conflict resolution skills
Not many customers are often delighted when receiving telemarketing calls like cold calls. Telemarketers should always maintain a level head, especially when dealing with unhappy and infuriated customers.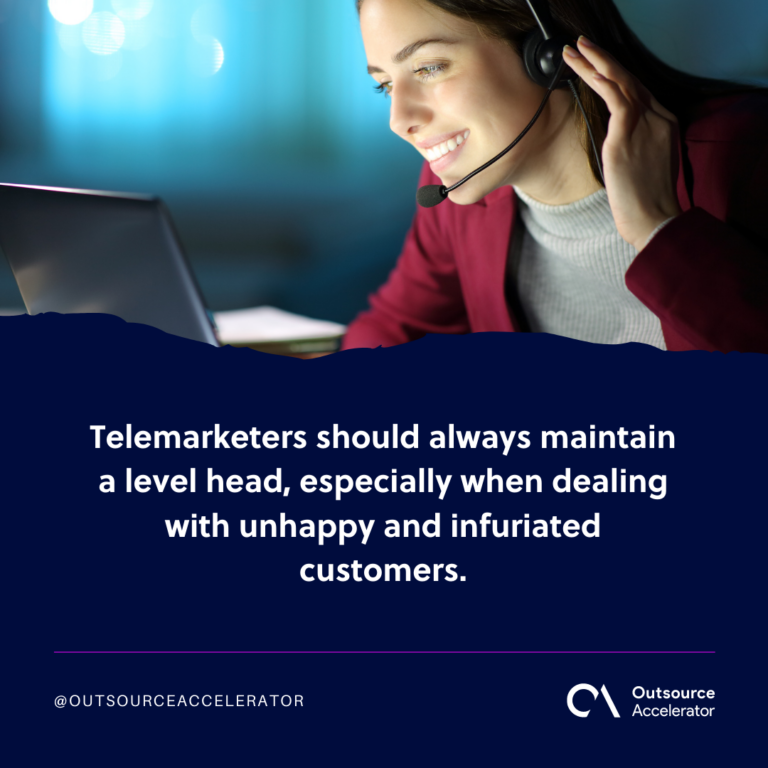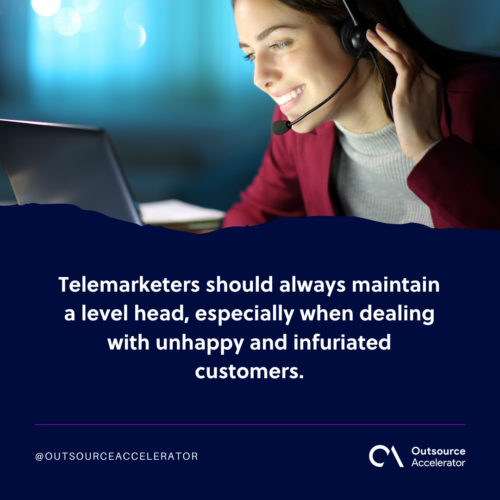 3. Product knowledge 
Telemarketers have in-depth knowledge about the products and services they are selling. They can convey the right information for specific questions raised by customers, especially when it comes to product or service features. 
4. Persuasiveness 
Telemarketers are masters of the art of persuasion. They can efficiently compel customers regarding how their offered products or services can add value to their daily lives. 
5. Friendliness 
An excellent telemarketer fosters a friendly attitude as it helps in cultivating trust with customers. You wouldn't want to scare your customers away by hiring an arrogant and ill-tempered telemarketer. 
6. Technological skills
Besides utilizing phone systems, telemarketers also make use of specific telemarketing tools to perform their roles. Regardless of the company, they are required to be proficient in using CRM software, VoIP, and other technologies involved in telemarketing. 
Outsourcing skilled telemarketers through 123Employee 
Whether you require exceptional telemarketers or any form of customer service, 123Employee's got you covered! 
123Employee is renowned for providing top-notch voice services to businesses in all industry sectors. To learn about their costs, fill out their Pricing form to request an exclusive quote!