Signs of a good outsourcing partner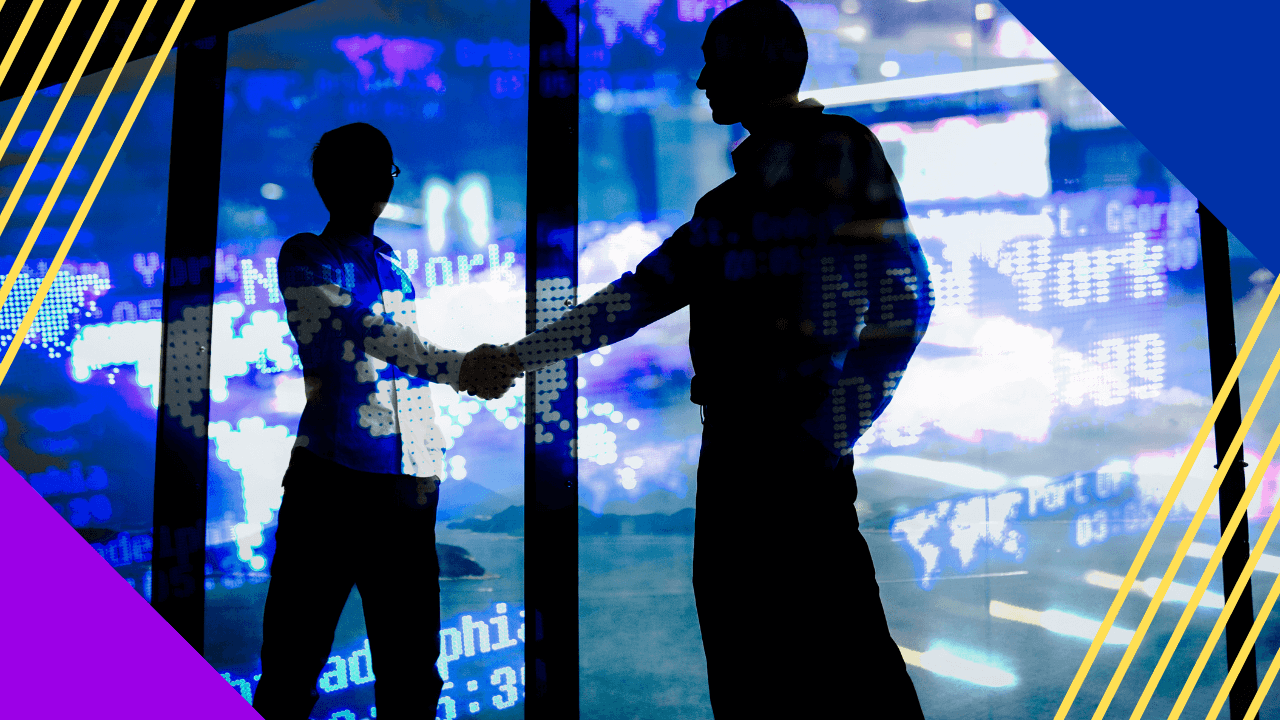 Outsourcing helps companies become successful in the long run. However, this business strategy is set to fail if not done properly.
Failures in outsourcing happen more commonly than you think. Large enterprises such as Boeing have experienced them beforehand, with customers and employees putting the blame on delegated functions and the teams that created them.
This is why businesses are always reminded that the right outsourcing provider can help them get the best out of their processes.
But how can you find a suitable provider that will lead you to success? Mike Meyer, co-founder and Chief Marketing Officer of Touchstone BPO, imparts some of his insights in episode 402 of the OA podcast.
How a good outsourcing provider helps your business
Mike shared that it took decades for global firms to realize that "quality technology, manufacturing, and workforces can be anywhere in the world if they are developed and managed correctly."
While outsourcing helps you scale your business in a cost-efficient way, hiring a good service provider can maximize your growth beyond your limits.
What's more, a good outsourcing provider gives you the following advantages.
Formulate better decisions for your business

Retain and upskill your in-house employees

Expand your market

Establish your business network with reliable partners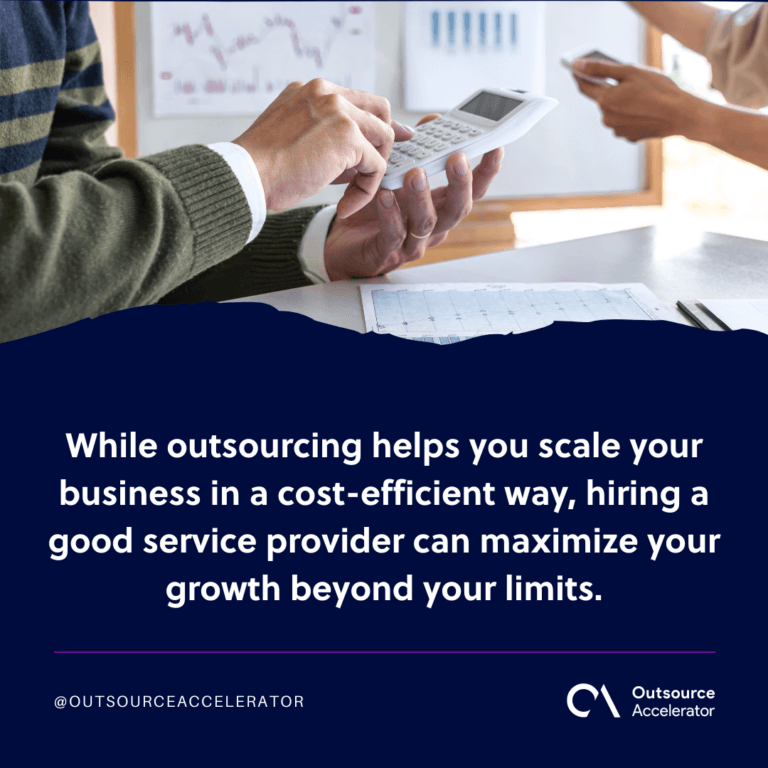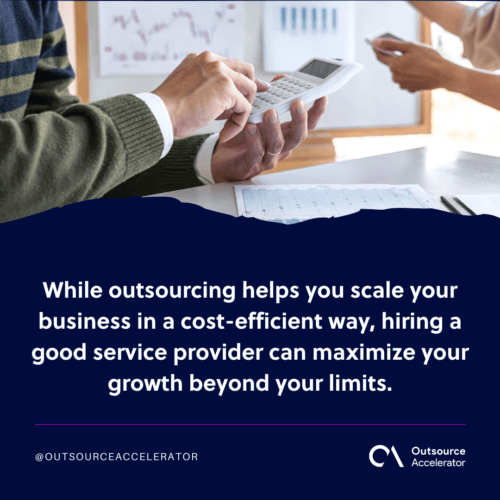 What signs should you watch out for in a good outsourcing provider?
Outsourcing providers have to constantly win their client's trust and confidence so they can give the best service possible.
As a client, meanwhile, it is your responsibility to plan your strategies and monitor whether you are getting what you expect from your service provider. A good service provider makes this easy for you.
The following are the signs you should watch out for in a good outsourcing provider.
Gets to know your business needs
Mike understands that the "last thing [clients] want is another salesperson on the call."
Communication is crucial for outsourcing providers and clients. A good outsourcing provider:
Takes time to get to know a company – from their industry to their expectations; and

Formulates customized solutions out of what they gather.
Helps you find ways to be more efficient
Mike had his share of offering value-added services prior to Touchstone through his previous company, Travelocity.
Seeing the success of one of their clients with their website, he suggested additional features that increase their revenue in return – even without additional investment.
Per Mike, a good outsourcing provider is somebody that "cares about their [clients]" and helps them find ways to become more efficient without shelling out more resources on their part.
Accelerates your learning curve
As an entrepreneur himself, Mike knows that business owners sometimes make mistakes in running their companies. Despite this, they have to "innovate, work hard, research, [and] try [new] things" that could work for them.
According to him, a good outsourcing provider "accelerates this learning curve… in a [more] cost-effective way" compared to doing it on their own. 
Indeed, a suitable provider works on what's best for your operations as long as it suits your needs and expectations. You won't have to waste your time on trials and errors on your part since there is a reliable partner to help you decide better.
Knows how to source the right staff
"[Businesses] want to work with experts," as Mike explains it. You would not want to end up having 
A good outsourcing provider does not simply source employees, create a team, and hope to make it work. Rather, they help their clients take a closer look at their roles to know what should best free up their core teams and "go after [their core responsibilities]."
Maintains a level of honesty with their clients
Lastly, Mike emphasized rightshoring being "as [crucial] as offshoring" while recognizing BPOs "[cannot always] do everything."
This is why Mike advises outsourcing suppliers to "be honest about what [they] can do and figure out if [they] want to get additional markets." This helps maintain a level of integrity for suppliers in terms of investing in the right team and knowledge for their clients.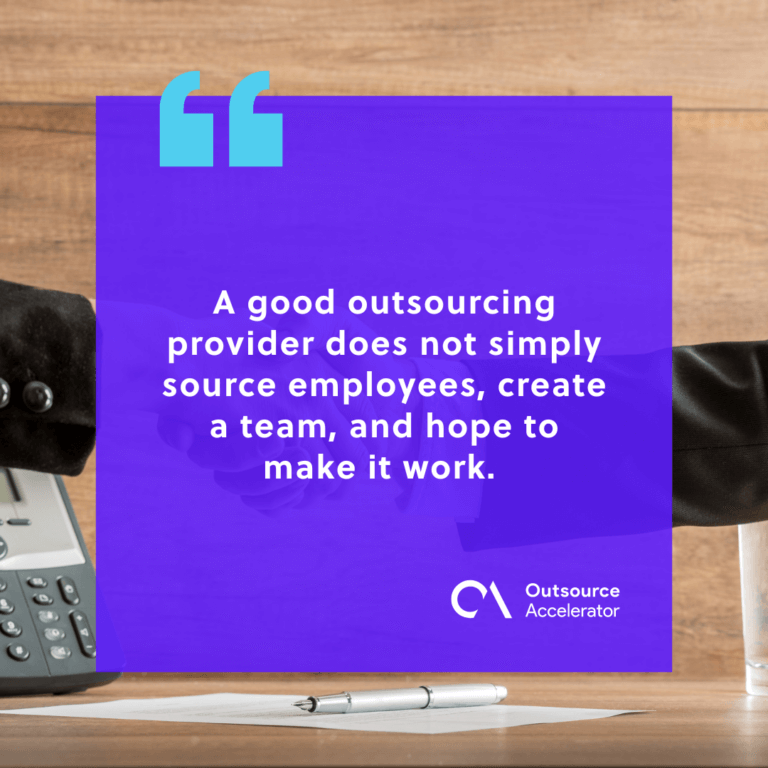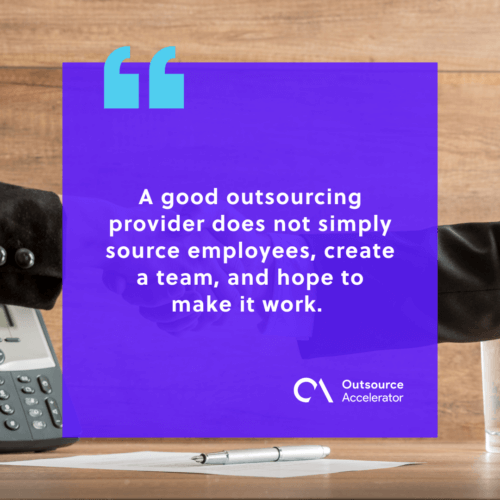 Touchstone BPO: Rightsourcing for their client's needs
Touchstone BPO promises to provide both cost savings and scalability to their clients, plus more.
Touchstone BPO has been providing optimal call and contact center services for emerging and established startups for decades.
With its roots in the financial sector, they have invested in technology, people, and processes to help clients in the finance and travel sectors get the best out of their delegated functions.
Headquartered in the USA, the company operates in service centers across Pakistan and the Philippines. Visit their website to get in touch and listen to episode 402 of the OA podcast today.