Globalization and outsourcing: How the industry evolved over time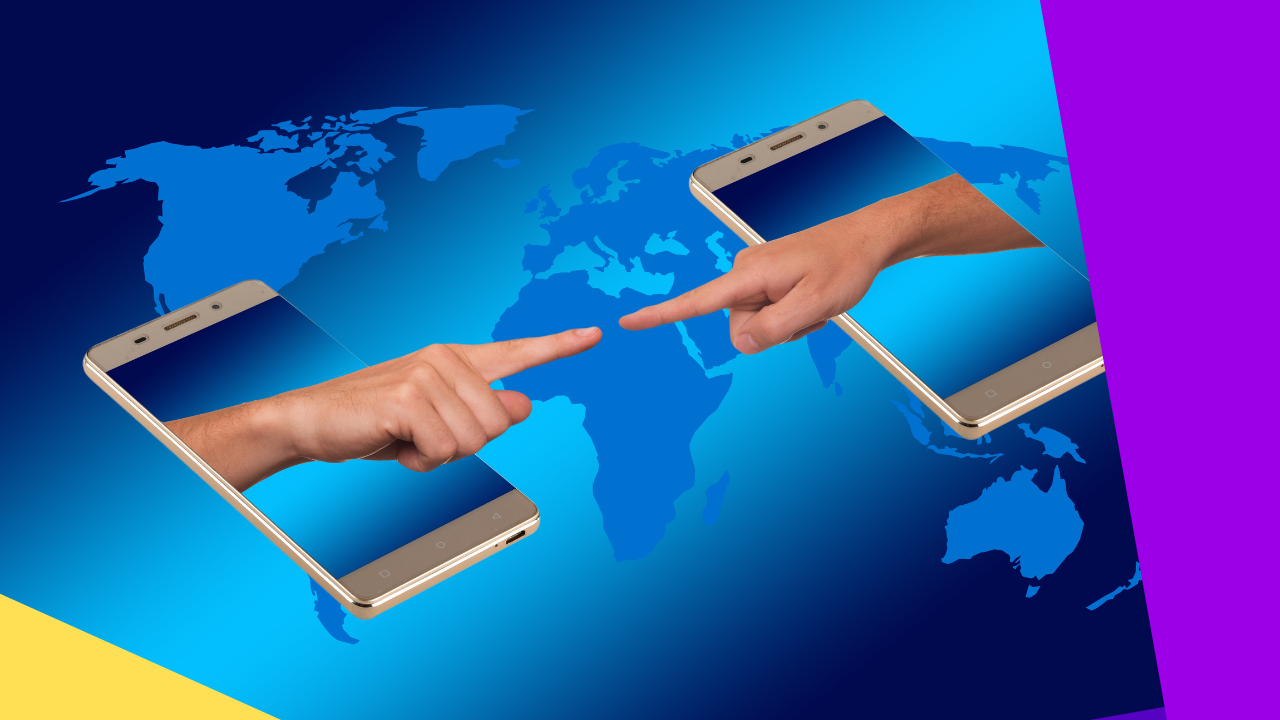 Globalization and outsourcing How the industry evolved over time
The outsourcing industry has gone a long way from being a simple cost strategy solution. Nowadays, outsourcing is the best way to run a business, tap newer markets, and maximize their profitability.
Thanks to globalization, companies around the world can connect to their customers better through their delegated services and online solutions to make their experience better.
Globalization has been linked to outsourcing one way or another. Aaron Fischer, Chief Customer Officer at Office Partners 360 (OP360), has seen this connection and the evolution of the multi-billion industry. 
Aaron and Derek discussed this in episode 354 of the Outsource Accelerator podcast.
Globalization and outsourcing
Globalization and outsourcing have been interconnected for ages now, as one usually triggers the other in terms of change and evolution.
Outsourcing is brought by businesses looking to globalize their companies further and find solutions to scale more effectively. With this, companies started to delegate basic non-core services such as customer support and data entry.
In return, globalization brought positive effects to global businesses and the outsourcing industry. 
The advancements of technology made it more possible for BPOs to offer a wider range of services for their clients. In return, outsourcing connected businesses and their employees more, introducing and proving remote work as an effective way to run operations more effectively.
Being in the industry for decades, Aaron has seen the gradual changes globalization has brought to the outsourcing industry.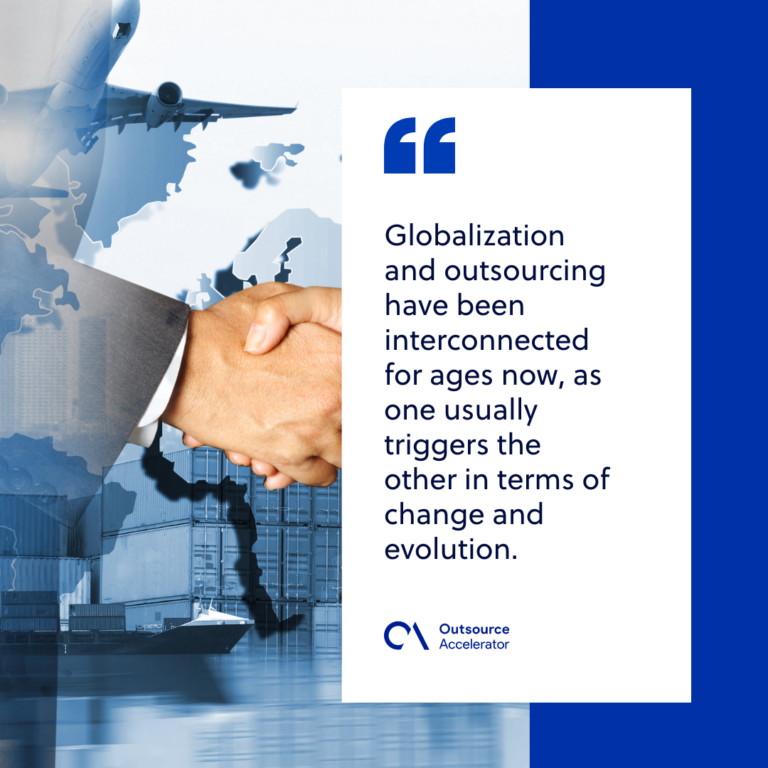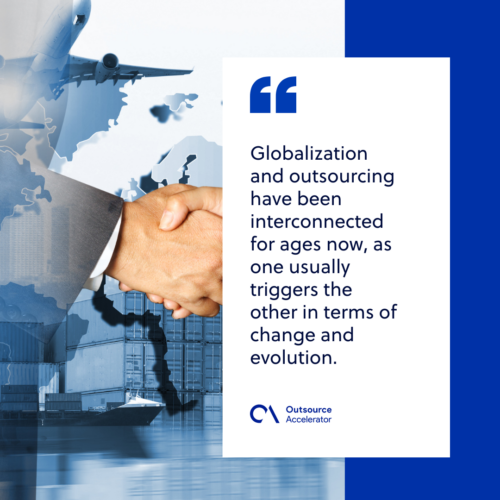 How the outsourcing industry evolved through globalization
Evolution of technology used in outsourcing companies
The outsourcing industry began with using telephony. Per Aaron, call centers use outbound automated dialers to call individuals and maximize "right party connects on an outbound basis".
Then, the rise of email came in the early to mid-90s, with BPOs offering inbound support. The exclusivity of these channels to a certain platform limited their capability to offer a seamless multichannel for their customers.
Nowadays, technologies such as CRM systems and cloud computing have made their way to the industry. This made it possible for app and device integrations to manage customer concerns better.
Pioneering an international outsourcing team 
One of Aaron's experiences in Sitel involved working with Tata Infotech, a joint venture with Sitel based in Mumbai, India. 
As he observed, the concept of offshoring was "foreign to the US-based call center employees as it was to the customers". Since then, there were concerns about "taking US jobs overseas" and losing profit from a company's sales perspective.
Not only that, language and cultural concerns have been rampant during those times. 
Aaron and Sitel had to build consciousness over the US clients and their culture to the UK-inclined India. One of their solutions to these included reading USA Today and watching popular US television shows on VHS.
Nowadays, globalization makes integration and interaction easier for offshore teams and their clients. 
Offshore countries have even been inclined with developed countries more thanks to Netflix, YouTube, and other online mediums.
The rise of BPO 2.0 companies
As Aaron recalled, the era of Sykes and Sitel turned BPOs racing to "highest volume, lowest cost" services. They mainly chase large companies like Teleperformance with their acquisitions.
With the emergence of TaskUs, the company showed the industry two things:
Outsourcing can be "cool".

There's room for upstart companies in California to grow if BPOs focus on their frontline teammates and targeting these emerging companies.
The concept of "BPO 2.0 companies" which started 12 years ago led the way to OP360 in serving these "well-funded, fast-growing" companies that require help in flexibility and building their customer experience (CX) strategies.
What to expect in the outsourcing industry in the future
Global outsourcing is in its prime despite being continuously called a "sunset industry." It previously and will continue to dodge the challenges and disruptions that will further shape the way businesses outsource.
The following trends continue to contribute to this evolution:
Revenue vs cost generation

. More companies will continue to see outsourcing more as a "revenue play" than a "cost play". This is as service providers continue to build relationships with their clients.

Pillars of delivery

. The three pillars of delivery – customer care, customer support, and customer experience – will be a more crucial part of retaining customers. This comes with the

increase in digital customer interactions

in the new normal. 

AI integrations

. Lastly, BPOs like OP360 continue to integrate automation into their workload as a way to make their operations more efficient and remove "very simple [customer service] tasks".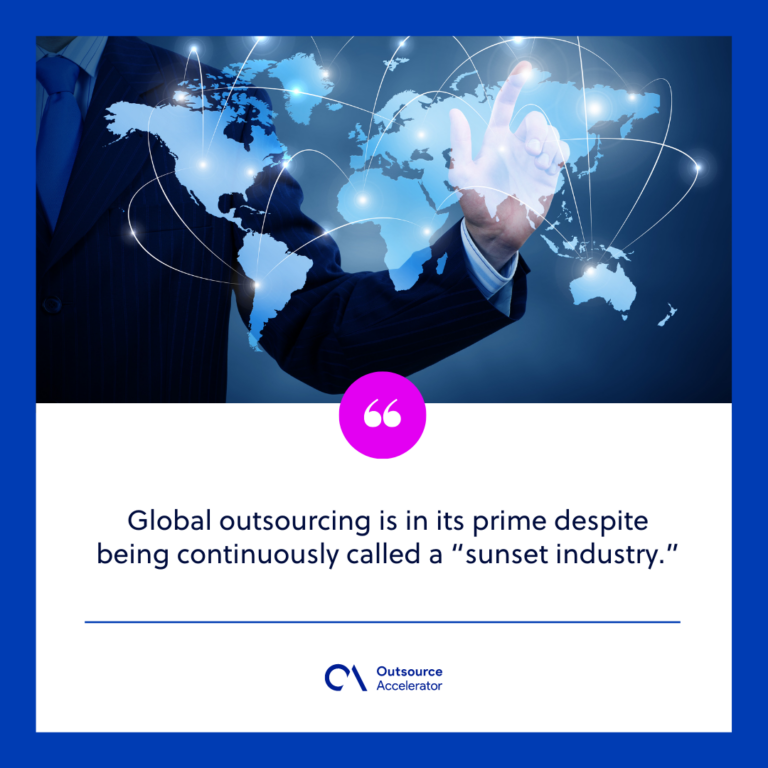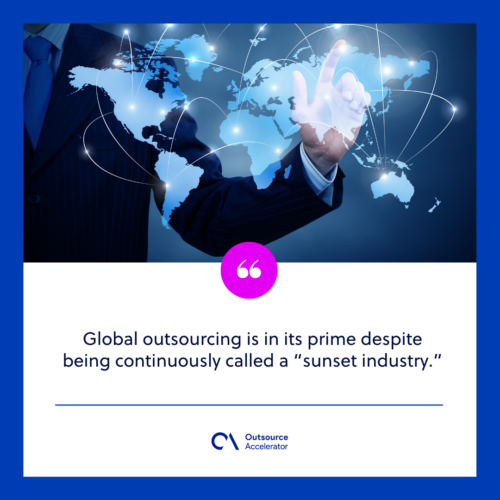 OP360 and the future of outsourcing
Founded 16 years ago, OP360 provides tailored solutions mostly for emerging brands looking to be more flexible and strategic with their services.
Their offers are categorized into traditional outsourcing, content moderation, and automation. One of their highlighted benefits includes the ability to tailor clients' operations according to their needs, whether nearshore or offshore.
Check out their website, send an email to [email protected], and listen to episode 354 of the OA podcast here.