Game QA and testing trends in 2023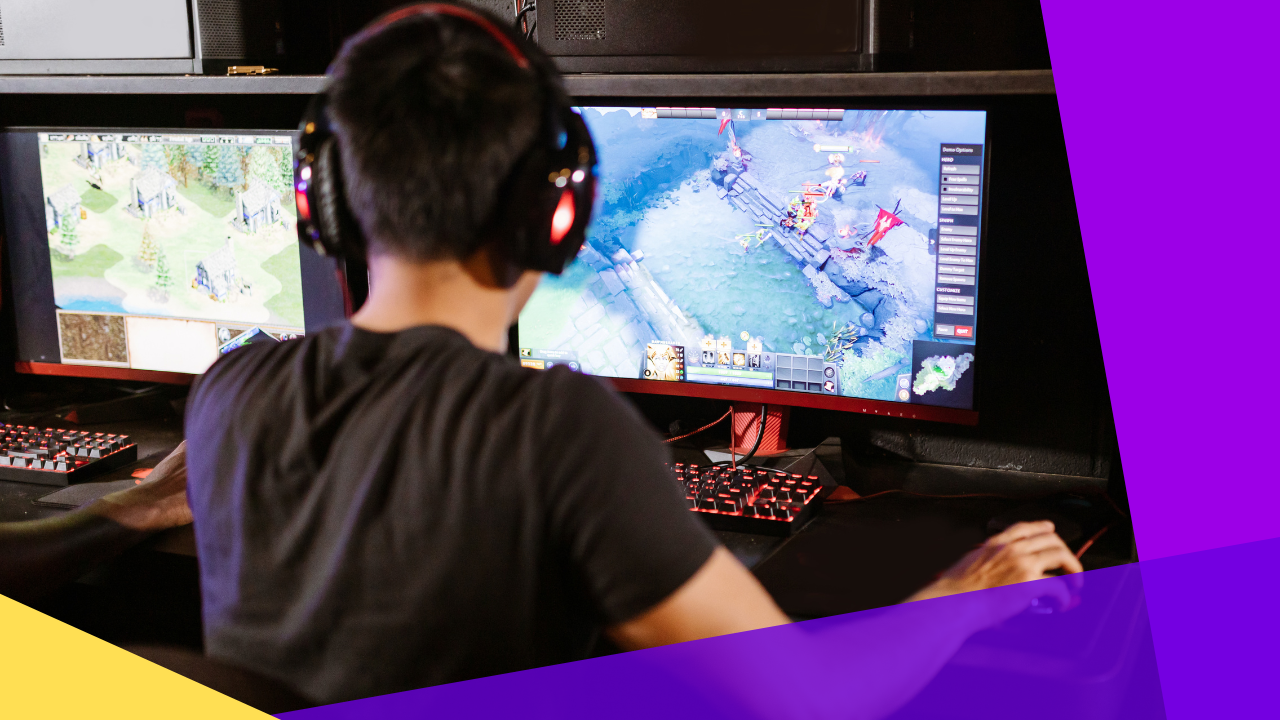 There has been a massive increase in the number of games on mobile applications and computers in recent years. 
The industry is expected to boom in the next two or three years as it continues to ride in momentum.  Along with this is testing the quality for a more positive gaming experience. 
To better understand Game QA and testing, this article will elaborate on games' functionality and overall usability trends. 
The next sections will also discuss game QA & testing and how it impacts the future and popularity of the gaming industry. 
What is game QA and testing?
Game QA & testing entails checking for bugs, inconsistencies, and gameplay of video games and other mobile game applications. 
The end goal of game QA & testing is to ascertain the game's overall quality and positive experience. 
Game testes create reports and submit all of these to developers for enhancements during the initial stages of development to make it more enjoyable. 
Quality assurance game testers have massive responsibilities and need to be knowledgeable about various game elements.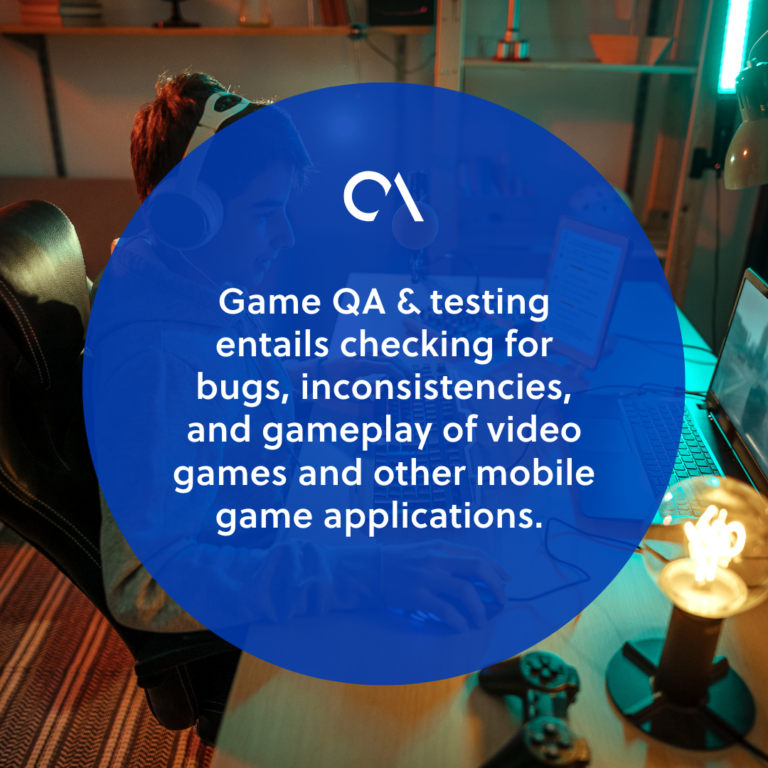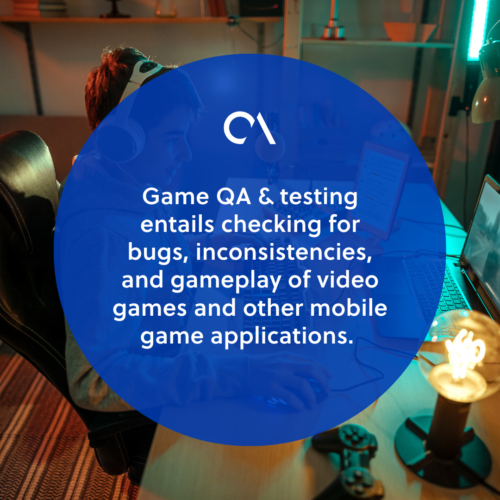 It is not just about the enjoyment of the game but identifying the aspects that can be improved and are user-friendly. This is what makes a capable game QA & tester in demand. 
Bugs and glitches must be identified early on to remove them during patch updates, making the experience better and smoother. 
Game QA & testing specialists are important because: 
They do a deep dive into the game to detect and identify bugs.

These specialists ensure that the game is playable and that the scripts function as designed.

They run a lot of sprint tests to check its performance under maximal pressure. 
Game QA and testing trends in 2023
Below are the game QA & testing trends that will dominate 2023, especially with the continuous development of the industry:
Ease of navigating interfaces
This is one of the most important trends this 2023. With many users entering the gaming world, newbies and experienced gamers must understand and interact well during the game. 
User-centric and friendly interfaces make it easier for players to enjoy the game. They get hooked and intend not to log out of the game. 
With this in mind, developers must place great emphasis on user experience testing. They may interact with various groups of players and people and check how they appreciate the game. 
Identified rooms for improvement will be adapted to make the game and experience more interesting. 
Integration of artificial intelligence
Artificial intelligence is becoming popular. Its application is widespread in various industries and sectors. With these massive influences, AI is a huge possibility to be integrated into mobile and computer games. 
Non-player characters can be designed to respond and adapt to player actions in real-time. This will make the game more interesting and immersive as it will challenge players to think and perform more. 
However, its functionality and interoperability will be tested to ensure that the integration of these applications into the system is realistic, enjoyable, and smooth. 
Multiplayer performance
Another important development in the gaming scene is the emergence of multiplayer performance. 
In recent years, MOBA, role playing, and real-time strategy game genres have dominated the scene. 
These games have perfected user functions and interfaces. In 2023, with the popularity of multiplayer roles, it is expected to be the new focus of quality assurance. 
This is because many players got to know other players due to streaming. Meanwhile, other players are a set of friends playing and enjoying the game. 
In a recent study conducted last 2022, around 85% of players play games with their friends. With the increase in popularity of online gaming, multiplayer games should simultaneously accommodate a huge number of players using the game without issues.
To achieve this, it will be necessary to hire various game testers to test the infrastructure and the ability of the game to handle medium to heavy traffic of players. 
This way, the developers can assess the causes of delays, high pings, and connectivity issues.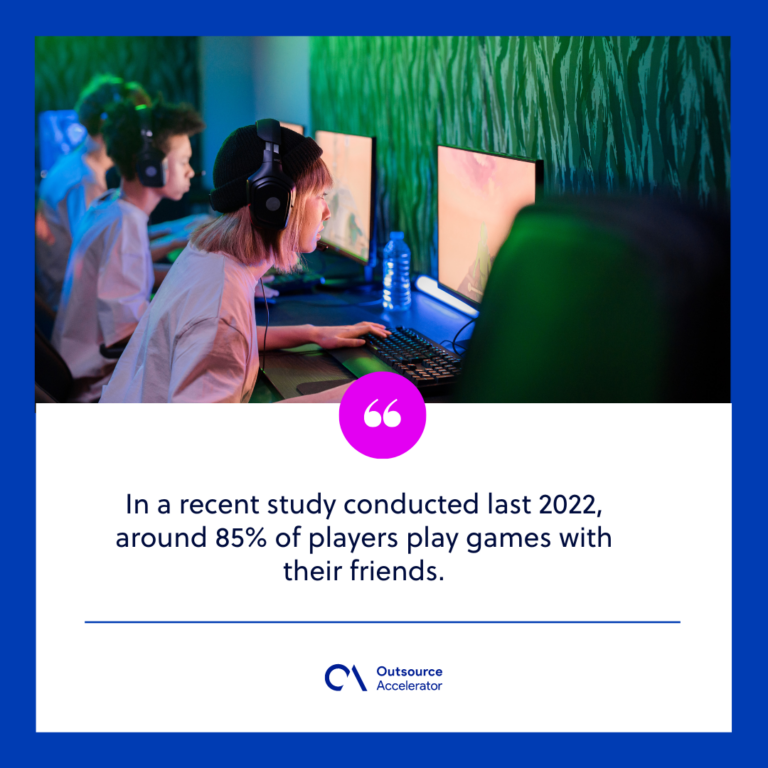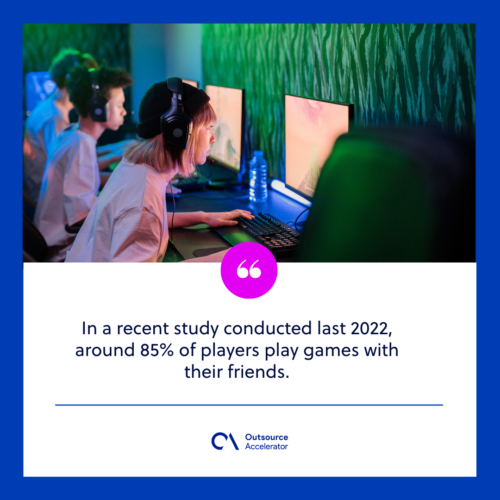 The future of game QA & testing
Without a doubt, 2023 will be filled with many wonders and opportunities for the gaming industry to capitalize on. 
From managing interfaces to integrating artificial intelligence to multiplayer performance, these developments will improve the players' game experience and the quality of in-game competition. 
Developers and companies should pay attention to these as the industry is still at its peak form. With mobile phones and communication technologies compounded with increased stress, many players will resort to gaming as their stress ball. 
Developers should capitalize on this and make the necessary changes early to ride the wave of success.