Outsourcing mobile application development in the Philippines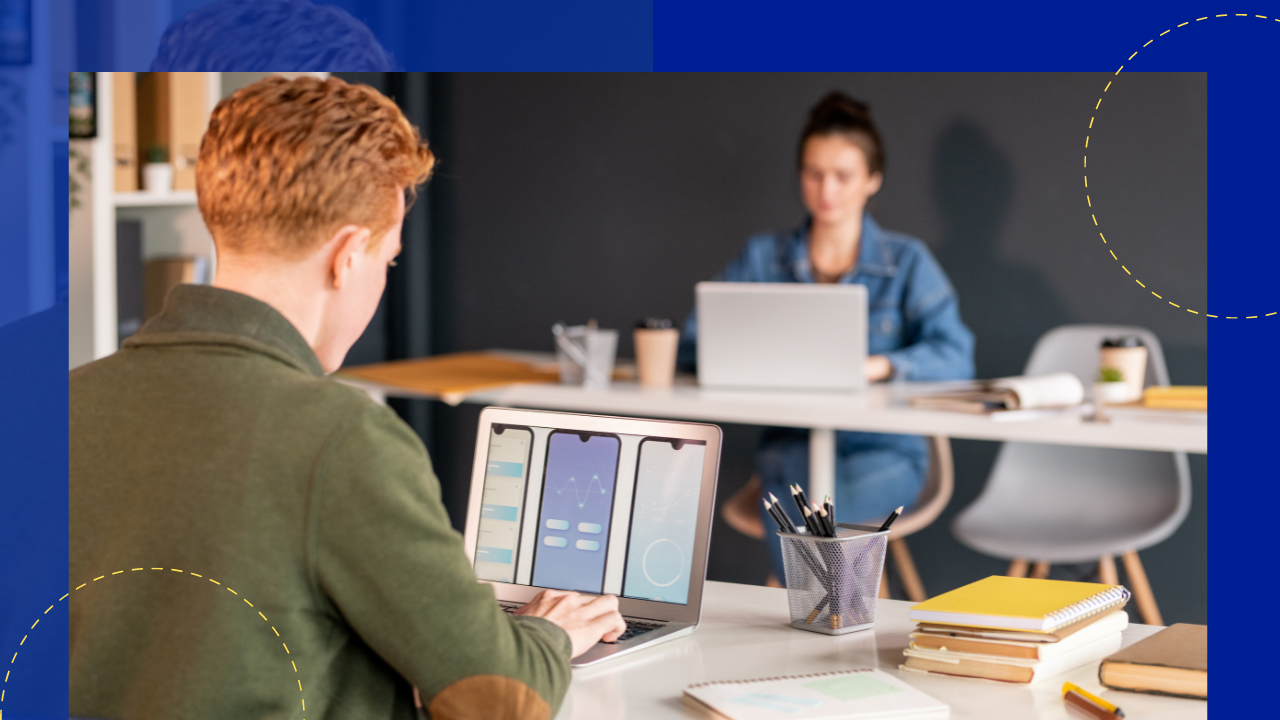 A mobile application has essentially become a critical part of every organization in the business sector. Besides establishing your website, you should also enable your customers to smoothly access and interact with your brand through their smartphones. 
Today's tech innovations allow every individual to do almost anything on the go. A recent survey conducted by BankMyCell showed that 83.72% of today's global population own a smartphone. This only goes to show how important it is for businesses to be accessible on mobile. 
Having a fully functional mobile app can do wonders for your growing business. However, mobile application development is something that should be dealt with by skilled professionals.
In this article, we'll discuss why it is a more viable option to outsource your mobile application development to the Philippines. We'll also reveal how you can get access to well-versed mobile app developers in the country. 
Why is mobile application development vital to every business today? 
Your mobile app allows your customers to have access to all your products and services information instantly. 
It helps you reach a wider demographic, continuously strengthen your brand presence, and improve your customer engagement. On top of that, it complements customers' online purchases and, in turn, spruces up your sales. 
Your mobile app should incorporate the kind of features that are centered on your customers' convenience. If you have a poorly designed mobile app that is quite hard to navigate, users will just end up switching to other brands.
As you can see, your mobile application development can make or break your business.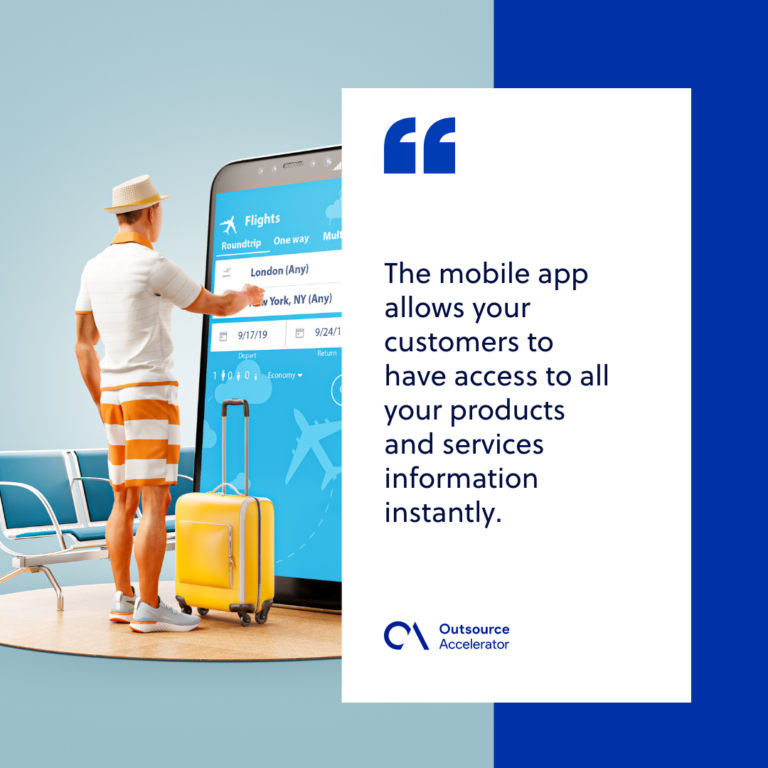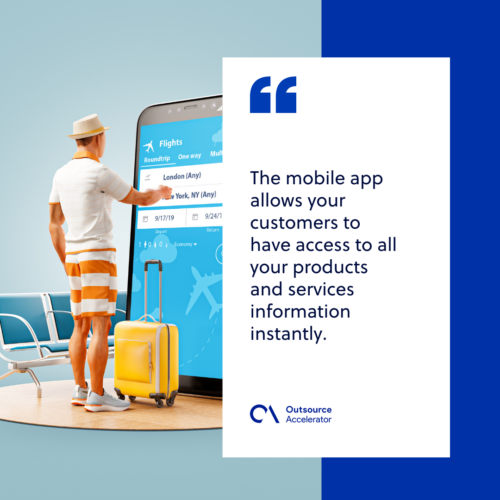 Outsourcing your mobile application development to the Philippines 
For decades, outsourcing has become a strategic practice for businesses to leverage top talents while saving majorly on costs. Foreign companies that offshore to developing countries like the Philippines can take full advantage of quality services. 
The Philippines has always been among the premier outsourcing destinations across the globe. Besides call centers, the country is also well-known for IT-related services like mobile app development. 
The country has a growing population of young IT professionals with varied specializations. The language barrier is not a major concern as most Filipinos are fluent in the English language. 
4 key benefits of outsourcing mobile application development to the Philippines 
Outsourcing your mobile application development to the Philippines can give you the following perks: 
Cost reduction
Foreign companies that offshore mobile application development in the country can save up to 70% on their overall budget. In outsourcing, you will not be required to pay for additional office space, equipment, utilities, tools, and other needed resources. 
Expertise and quality output 
Mobile application developers who are working in the outsourcing field have extensive experience working for different clients. They have the flexibility to handle different projects for companies in various industry sectors. 
This also means that they would understand your business requirements and even offer fresh insights into the process, making it easier for you and your outsourced team to work together.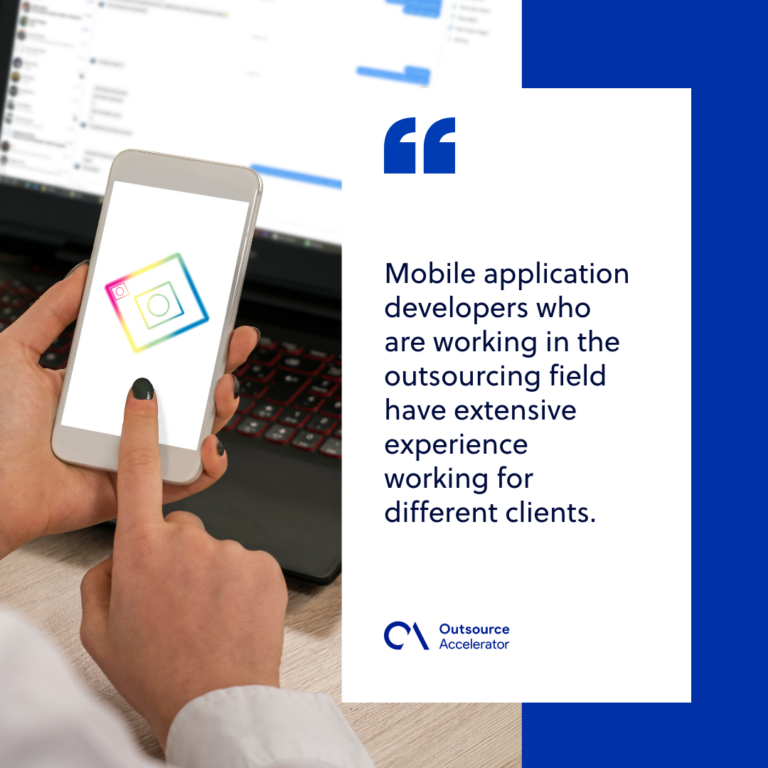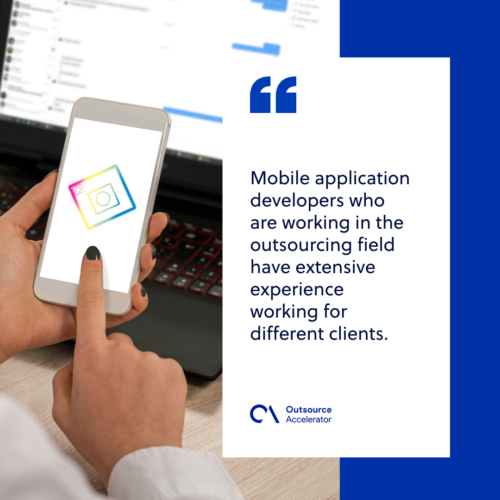 Ongoing support 
Having a usable mobile app will not suffice as it needs to be regularly updated, including analytics, security, and cloud hosting. Outsourcing providers offer a full range of services from the initial planning, design, and development process up to ongoing support. 
Time-saving 
Mobile app development outsourcing companies have professional teams that take on projects for different clients. Hence, individual members of the team have their functions, and roles are equally distributed. This allows your outsourced team to work at a fast pace.
Hire the best mobile app developers in the Philippines through Outsourced 
Ensure high-quality output by offloading your mobile application development projects to Outsourced. Whether you are looking for remote or office-based developers, Outsourced can help you employ high-caliber experts for your mobile app development. 
Get in touch with Outsourced today to know more about their services!