Freelancer vs. Entrepreneur: What's the difference?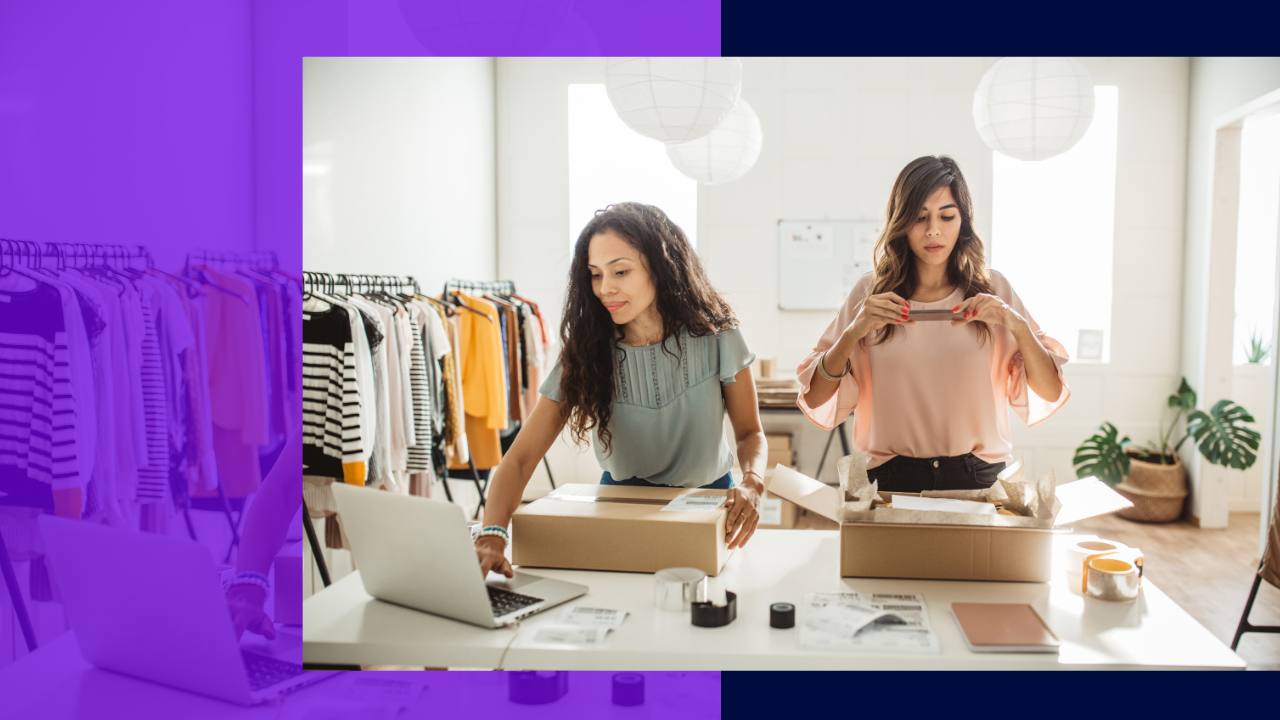 When it comes to pursuing a career in self-employment, two terms often come up: freelancer and entrepreneur.
While these roles sound similar, they have significant differences that can greatly impact a career.
In this article, we'll dive into the distinctions between freelancers and entrepreneurs. We'll also help you determine which path best fits you.
So, if you are met with the choice between freelancer vs. entrepreneur, keep reading to gain clarity and make an informed decision.
Freelancer vs. Entrepreneur: Defining each role
While the roles of freelancer vs. entrepreneur may seem similar, they actually have distinct differences.
What is a freelancer?
Freelancers are individuals who work independently and offer their skills and services to clients on a project basis. They typically have expertise in a specific field, such as writing, graphic design, or programming.
Freelancers often work remotely and can collaborate with clients and teams worldwide. They can do this with tools like video conferencing and project management software.
Freelancing lets you choose the projects you want to work on and set your own rates. It is known for its flexibility, allowing anyone to work on multiple projects simultaneously.

Let's say you are a freelance content writer. You could work on a blog post for a client in the morning, edit a website copy in the afternoon, and write social media posts in the evening.
Your earnings would be directly linked to the volume of projects you undertake and the rates you establish.
According to Exploding Topics, the global workforce has around 1.57 billion freelancers. This is out of the 3.38 billion people working worldwide.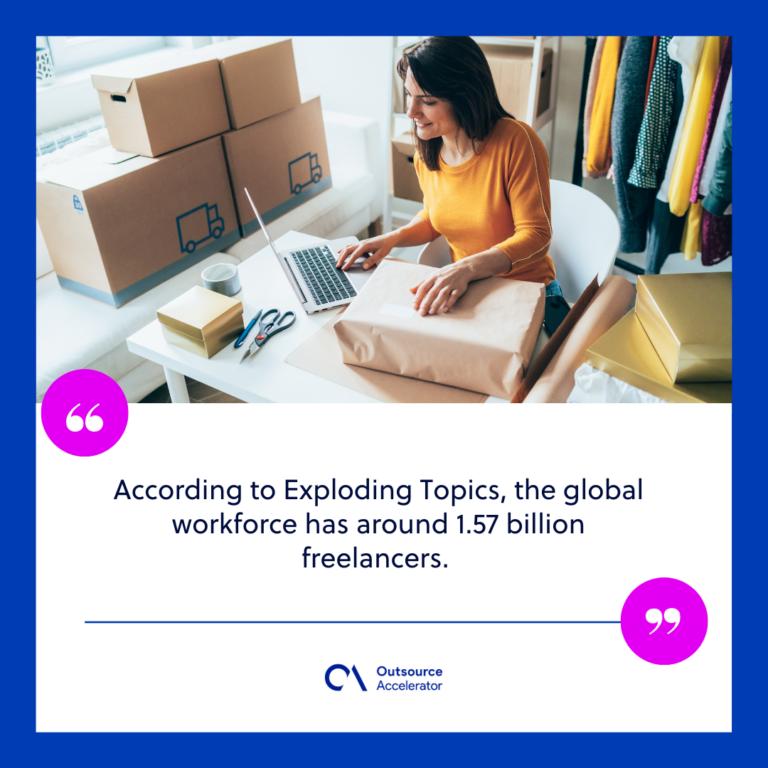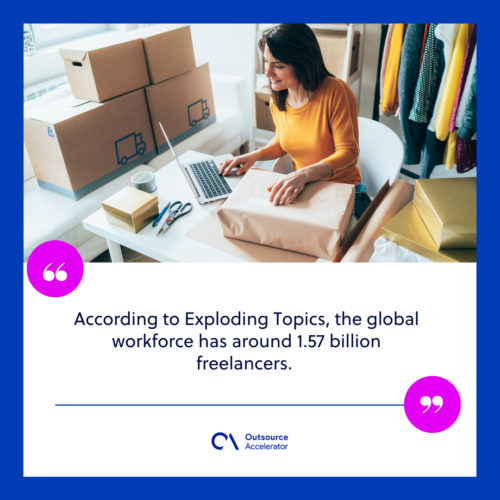 What is an entrepreneur?
An entrepreneur, on the other hand, is someone who starts a business and takes on financial risks to achieve success.
Entrepreneurs are not tied to a specific skill or service like freelancers. Instead, they identify a business opportunity, develop a product or service, and build a company around it.
Entrepreneurs often need to secure funding through investors or loans to get their businesses off the ground. They are responsible for managing various aspects of the business, such as marketing, operations, and finances.
Unlike freelancers, entrepreneurs are focused on scaling their businesses and creating long-term value.
Imagine you have a passion for healthy snacks and decide to start your own company. You would develop a unique snack recipe, create branding and packaging, and then sell your products through various channels.
As an entrepreneur, your success depends on your business's overall performance and growth.
A Guidant Financial report revealed that the top reason people turn to entrepreneurship is because they want to be their own boss.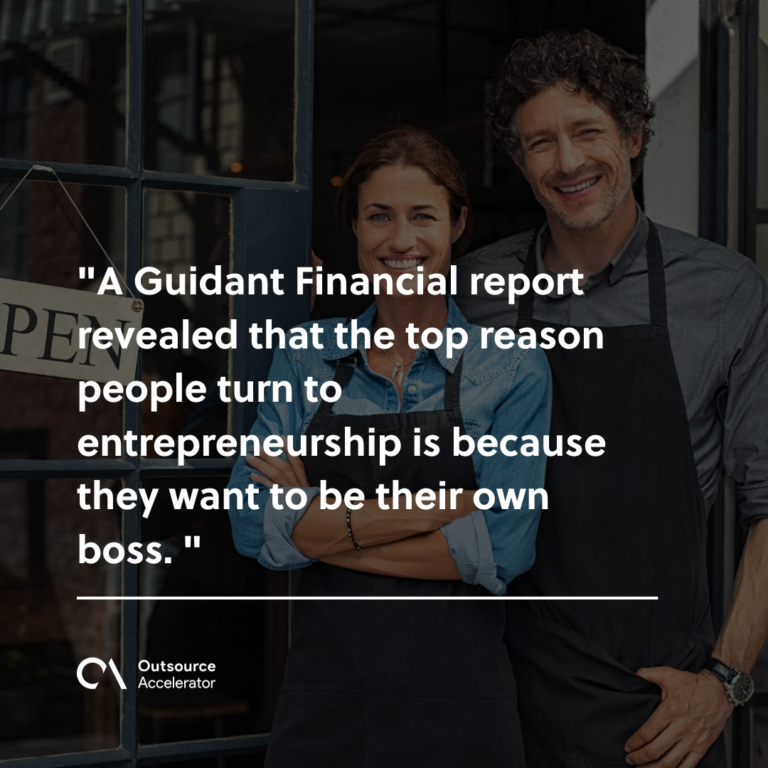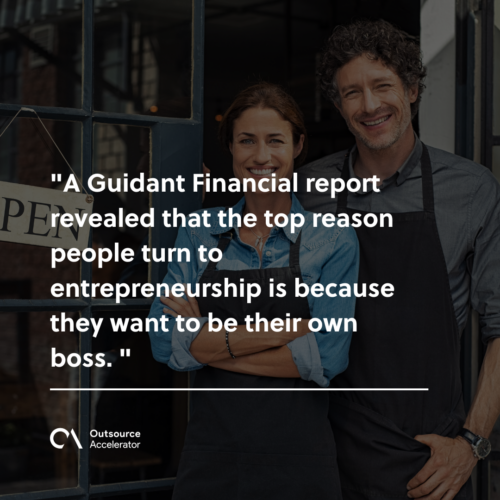 Freelancer vs. Entrepreneur: Key differences
Now that you understand what the roles of a freelancer vs. entrepreneur entail, let's further break down their key differences:
Risk and responsibility
Freelancers assume less financial risk than entrepreneurs since they work on a project basis and have more control over their income.
Meanwhile, entrepreneurs invest heavily in their businesses and take on greater financial risks in hopes of future success.

Autonomy and control
Freelancers have more control over managing their tasks and can selectively accept projects. They have the flexibility to set their own schedule and rates. 
Entrepreneurs have control over their business and its direction but may have less freedom in terms of work-life balance due to the demands of running a company.
Scalability
Freelancers typically work on a smaller scale, serving a limited number of clients. 
Conversely, entrepreneurs aim to scale their businesses and serve a larger market. They often hire employees and expand their operations to achieve growth.
Longevity and sustainability
Freelancers can have a sustainable career by continuously finding clients and maintaining a reputation for high-quality work. However, this role also presents a lack of stability and long-term security.
Entrepreneurs aim to build a sustainable business that can thrive in the long term, even if they step away from day-to-day operations.
Data from the Bureau of Labor Statistics showed that around 20% of businesses fail within the first year. This shows how difficult it is to maintain a thriving enterprise.
Freelancer vs. Entrepreneur: Which is right for you?
Deciding between freelancing and entrepreneurship depends on various factors, including personal goals, risk tolerance, and desired level of control.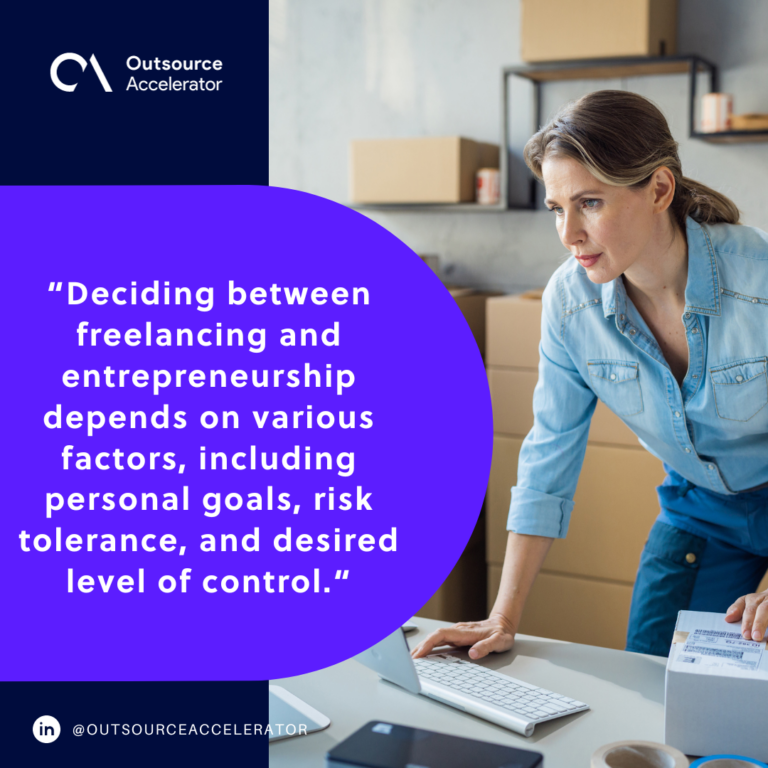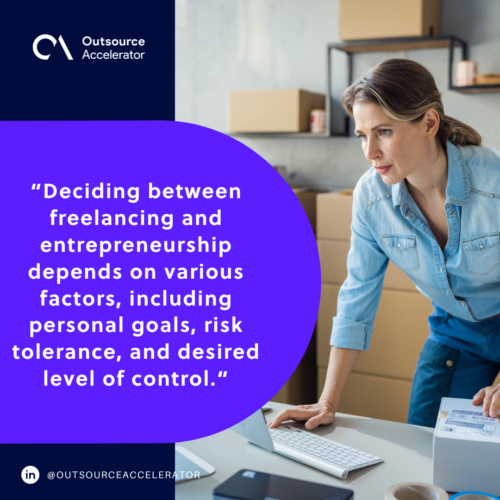 Freelancing may be the right fit if you have a specific skill set and prefer a flexible work-life balance.
Or, if you have a strong business idea and are willing to take on financial risks for the potential rewards, entrepreneurship may be more suitable.
It's important to consider your strengths, weaknesses, and long-term aspirations when making this decision.
Being either a freelancer vs. entrepreneur offers unique opportunities for success and fulfillment. Ultimately, the choice boils down to your individual preferences and goals.