Why should you hire Filipino bookkeepers?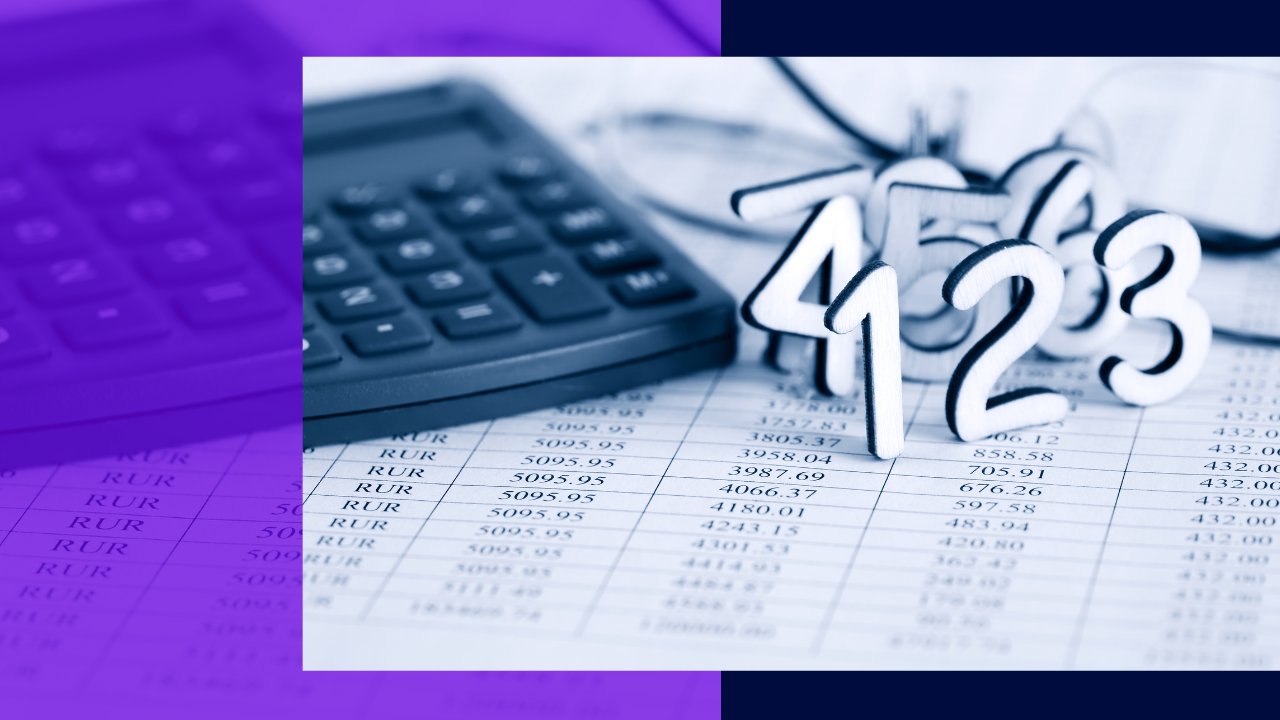 Why should you hire Filipino bookkeepers
Managing a business can be challenging. Performing specific tasks – such as bookkeeping – needs a professional to get done properly and efficiently.
It could cost a lot of time and money, especially for a small company, to employ an in-house bookkeeper to keep track of its finances. Luckily, you can now rely on outsourcing providers who specialize in bookkeeping services to help your business. 
What are the duties of a bookkeeper?
A bookkeeper records every financial transaction in your company. They carry out accounting duties like compiling a monthly financial report, managing ledger entries, and recording payments and adjustments, and more.
Bookkeeping is a crucial business function because it records every financial deal an organization has done. This makes bookkeepers a consequential part of a business' daily operations. 
Most establishments these days choose to outsource their bookkeeping tasks because hiring an in-house agent can be costly. In addition, outsourcing is more worth the cost, as other small-medium enterprises usually do not have large everyday transactions anyway.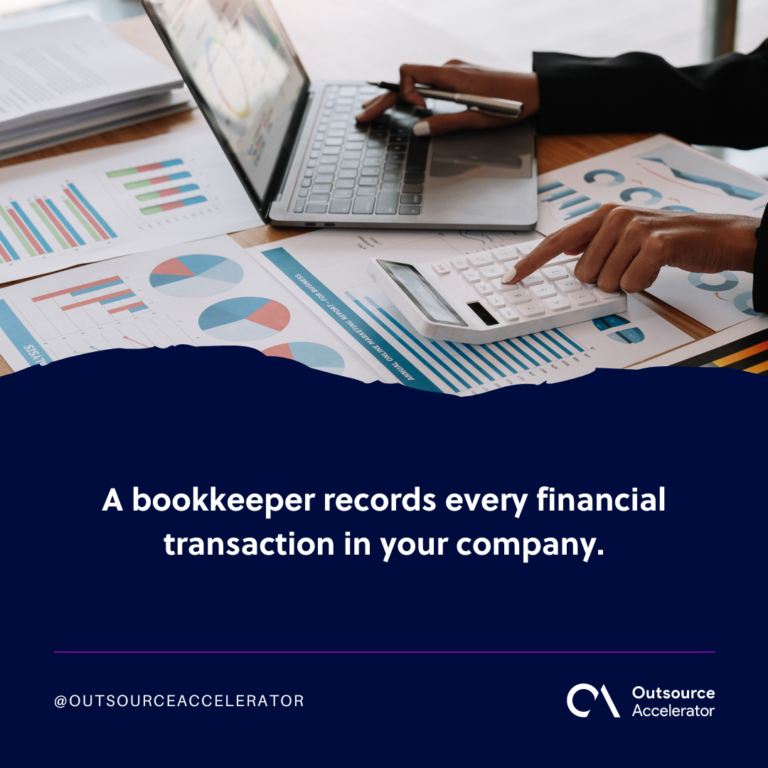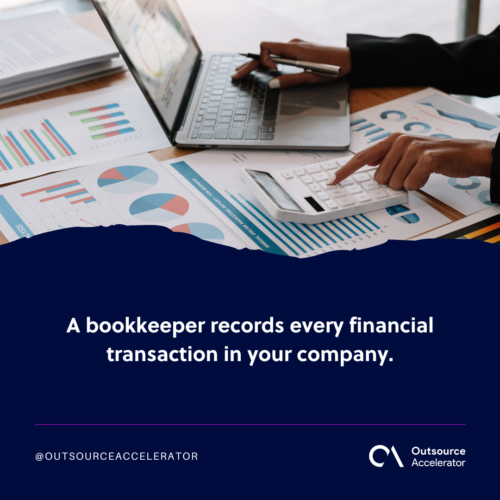 Advantages of hiring a bookkeeper in the Philippines
Companies need to devote their time and resources to the core capabilities of the business. Bookkeeping is a hard task that can take up the valuable time and energy that is best used to develop your company.
One option is to outsource bookkeeping services. Filipino bookkeepers are among the best options to choose from.
Here are five advantages of hiring Filipino bookkeepers:
Increase in productivity
Doing your books can take away the time that you should be spending on growing your business. Hiring a bookkeeper will let you focus on performing important managing tasks that you should do.
As your in-house team focuses on core tasks, an outsourced bookkeeper can handle your accounting requirements anytime and on schedule. Offshore bookkeepers, such as what the Philippines could provide, can help your team improve their efficiency and productivity.
English proficiency
The Philippines is among the top English-speaking countries across the globe. Filipino professionals have a strong proficiency in the language and can communicate effectively with other individuals.
Most Filipinos also speak English with a neutral accent. With this common ground, your brand could easily win with the help of Filipino bookkeepers.
Strong work ethic
A strong work ethic is what defines most Filipino employees. Most locals are used to doing their best in their professions and are fulfilled to have a good-paying white-collar job to sustain their families. 
Due to this, Filipinos have developed a strong work ethic. They are ready to go above the job requirements to provide exceptional service to their clients.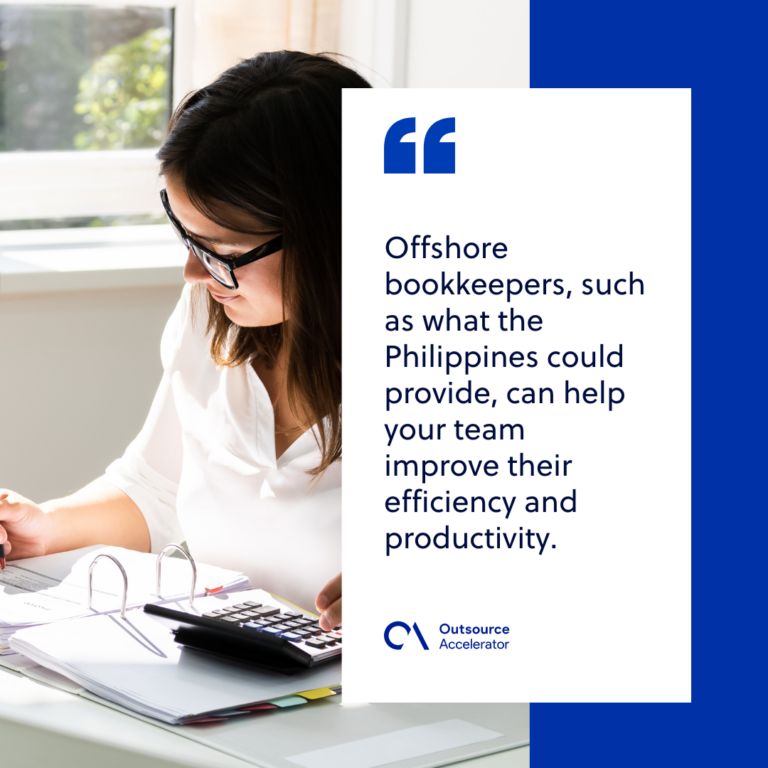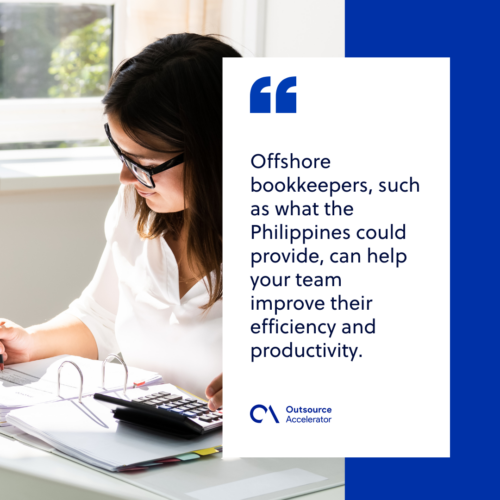 Highly-skilled talent pool
The Philippines is a great place to outsource bookkeepers because of its wide talent pool. As of 2020, the country has a 93.8% literacy rate. Additionally, the Southeast Asian country has world-class universities that produce hundreds of highly skilled graduates per year.
Because of these facts, you can be assured that a Filipino bookkeeper has the ability to finish any bookkeeping task professionally. They are specifically trained for the field so they know what they need to do to effectively complete their job.
Affordability
The top reason why businesses seek the Philippines' outsourcing services is because of its affordable cost. It saves you from hiring and maintaining a full-time bookkeeper within your team.
Philippines-based bookkeepers' wages are lower compared to first-world countries. What's more interesting is that outsourcing companies in the Philippines could offer you a premium service despite its low price.
Perform your bookkeeping tasks with Remote Coworker
It takes a special professional to love performing different bookkeeping tasks. A Remote Coworker bookkeeper can help your business finish this workload effectively.
With the help of Remote Coworker, you can focus on your core business tasks, get the top-notch support you need without breaking your budget, and utilize a professionally trained employee to provide a consistently outstanding service you can rely on.
Do you not have the bookkeeping ability to keep track of your company's finances? This outsourcing firm will build a reliable team that will monitor your company's money and achieve your business goals.
Contact Remote CoWorker now and have your bookkeeping tasks taken care of today.