---
---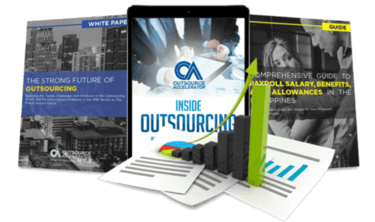 Outsource the right way, the first time
Get up to speed in outsourcing with this all-in-one tool kit
GET YOUR FREE TOOLKIT

PARTNER

PRO
About Remote CoWorker
RemoteCoWorker.com is an experienced team of experts that have established roots while working with Filipino VA's.
Remote Co-Worker was a response to seeing both the proliferation of jobs that do not get filled with the correct VA people with the correct skill set and knowledge for the job, and, virtual professionals that apply for projects just because they are available.
What Remote CoWorker offers its clients
Remote CoWorker offers full managerial support uniquely based off each client's project or campaigns.
How Remote CoWorker outshines the competition
Remote CoWorker have higher quality staff which produces higher quality results. The company has brought in millions in new revenue for our clients as well as retained a significant sum of revenue for our clients while increasing performance level and operational support.
Remote CoWorker company structure
We are a corporate BPO owned by 2 Americans entrepreneurs who started outsourcing in response to their own needs back in 2007, since then we accumulated vast experience in the BPO field and established Remote CoWorker.
Sample highlight service offering of Remote CoWorker
$500 Off the first month of each agent with a 6 month contract or $500 Off the first month for the first agent on a month to month contract.