Mastering end-to-end recruitment: Components and strategies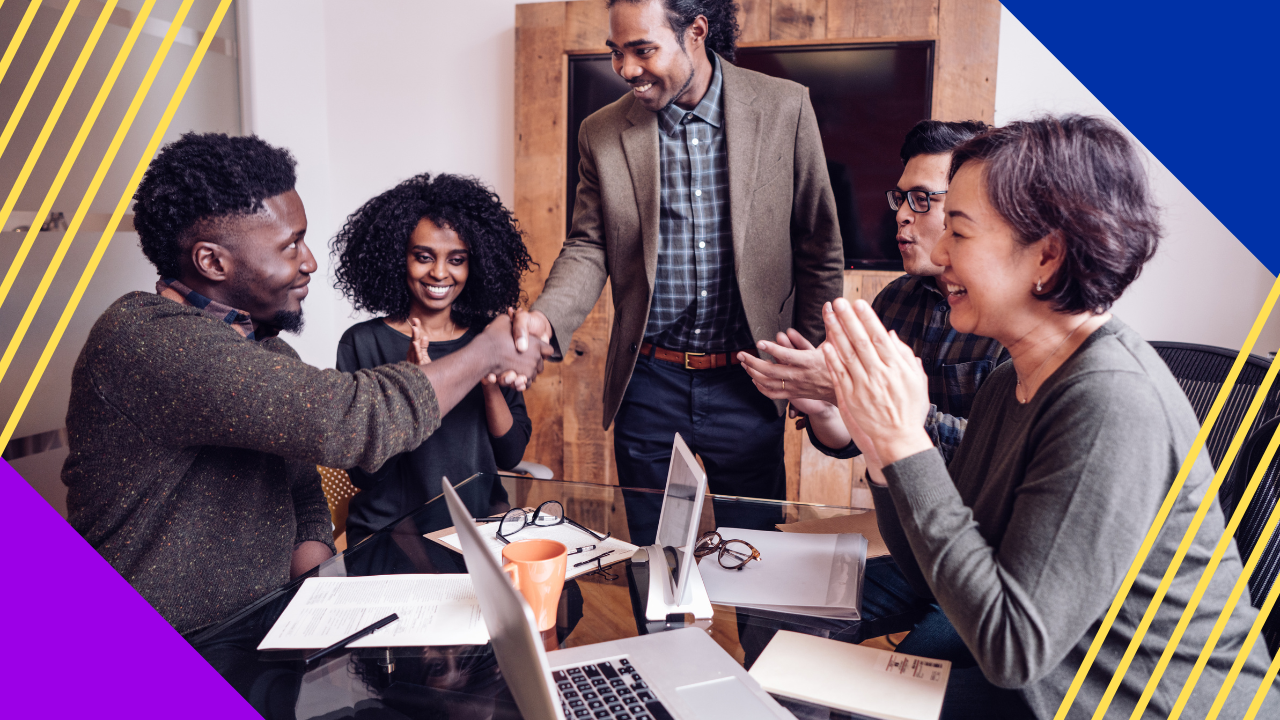 Recruiting and hiring new employees have transformed into a multifaceted process brimming with complexities.
Today, recruitment encompasses more than just filling vacancies; it's strategically aligning talent with an organization's objectives and culture. This evolution is driven by the realization that employees aren't just assets but integral to a company's success.
As a result, the recruitment process became stringent, from crafting precise job descriptions to implementing innovative sourcing techniques. This is a tough job for a recruitment team with other responsibilities.
End-to-end recruitment addresses these complexities by providing a comprehensive approach that spans the entire hiring journey. 
When executed meticulously, this holistic approach can significantly enhance the chances of finding the right fit for the organization and contributes to building a high-performing team.
This comprehensive guide delves into the intricacies of end-to-end recruitment, providing insights into its core components and effective strategies.
Understanding end-to-end recruitment
The talent acquisition process has become a multifaceted and strategic endeavor known as end-to-end recruitment.
This comprehensive approach encompasses every phase of the recruitment lifecycle, ensuring that organizations fill job vacancies and align new hires with their long-term goals and values.
Not only that, but an end-to-end recruitment process ensures that the organization understands the global labor market.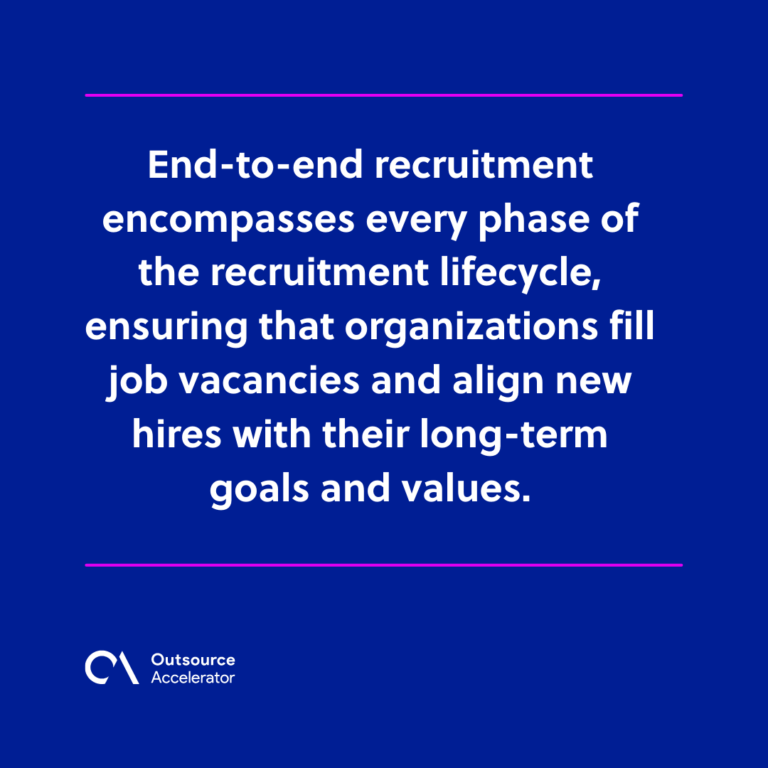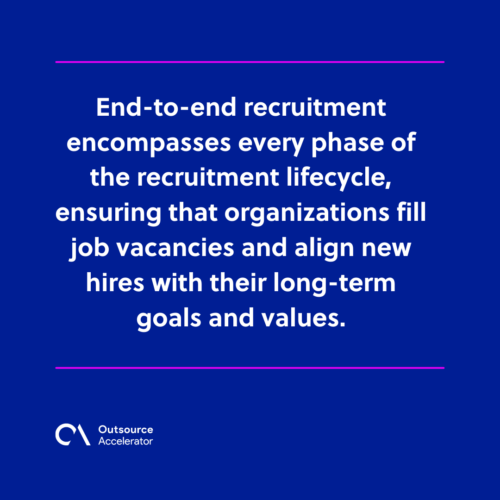 Definition and scope of recruitment
End-to-end recruitment involves systematically sourcing, evaluating, and onboarding candidates with the skills, experience, and cultural alignment necessary to succeed in their roles.
The scope of end-to-end recruitment extends beyond merely placing candidates in positions; it involves the following procedure:
Analyzing workforce needs

Crafting engaging job descriptions

Utilizing diverse sourcing channels

Conducting rigorous assessments

Facilitating a seamless onboarding process
End-to-end recruitment expands the scope by considering the entire candidate journey from initial engagement to integration into the company culture.
End-to-end recruitment process: Core components
The end-to-end recruitment process involves a meticulously choreographed sequence of actions, each playing a crucial role in identifying, attracting, and integrating top-tier talent.
Let's explore the components to unlock the secrets of assembling a winning team:
Job analysis and role definition
Job analysis is the cornerstone of a successful end-to-end recruitment process. This is an intricate task that dissects the vacant position. It involves identifying responsibilities, required skills, qualifications, and necessary experience.
The outcome is a meticulous job description that serves as the foundation for the entire process. This document guides candidate selection and attracts talents who fit the company's vacant position perfectly.
Establishing employer brand
Tailored job advertisements highlight the organization's employer brand, showcasing its values and offerings. Branding attracts a wide array of talent, fostering a diverse candidate pool. 
This approach to end-to-end recruitment increases the chance of finding the perfect fit while promoting the organization as an attractive employer.
Screening and shortlisting applicants
The screening process acts as the initial filter with a flood of applications. This end-to-end recruitment step separates candidates who meet minimum criteria from the rest.
A careful review of resumes, cover letters, and initial interviews narrows the selection process and forms a more manageable group. This phase sets the stage for more in-depth evaluations, ensuring only the most suitable candidates proceed to the next process.
Interviewing and assessing candidates
Here, advanced techniques such as behavioral and situational interviews come to the forefront of the end-to-end recruitment process. But interviews are just one facet. Holistic assessments may encompass:
Technical tests

Cognitive evaluations

Personality assessments.
These techniques delve beyond technical skills, uncovering alignment with the company culture. This comprehensive evaluation paints a detailed picture of candidates' potential contributions to the company.
Identifying the talents needs
The scope of end-to-end recruitment stretches beyond immediate needs, encompassing strategic workforce planning. This is where organizations embrace foresight, anticipating future talent requirements.
Organizations navigate dynamic environments with agility by identifying potential talent gaps and addressing them preemptively through strategic talent needs identification.
This proactive approach ensures alignment between recruitment efforts and long-term business strategies.
Offer and onboarding process
Completing the rigorous end-to-end recruitment journey ends with a compelling job offer. Here, negotiations arise between the candidate and the employer. 
The onboarding process commences once the selected talent and the employer agree with the offer. Here, a well-structured program is presented and acquaints the selected candidate with the organization's values, policies, and work culture.

Effective strategies for thorough end-to-end recruitment
Beyond the traditional stages of sourcing and selection, organizations must also incorporate effective hiring techniques.
Below are the effective strategies for amplifying the end-to-end recruitment process:
Diversify recruitment channels
Relying solely on one recruitment channel could restrict the pool of potential talent your organization can access.
To enhance the scope of your search, consider adopting a diversified approach. This entails exploring various avenues, such as:
Establishing partnerships with educational institutions to tap into fresh graduates

Adopting specialized job boards catering to specific industries

Attending job fairs to engage with candidates directly
Expanding your reach increases the likelihood of discovering unique and highly qualified candidates who might not be found through traditional channels alone.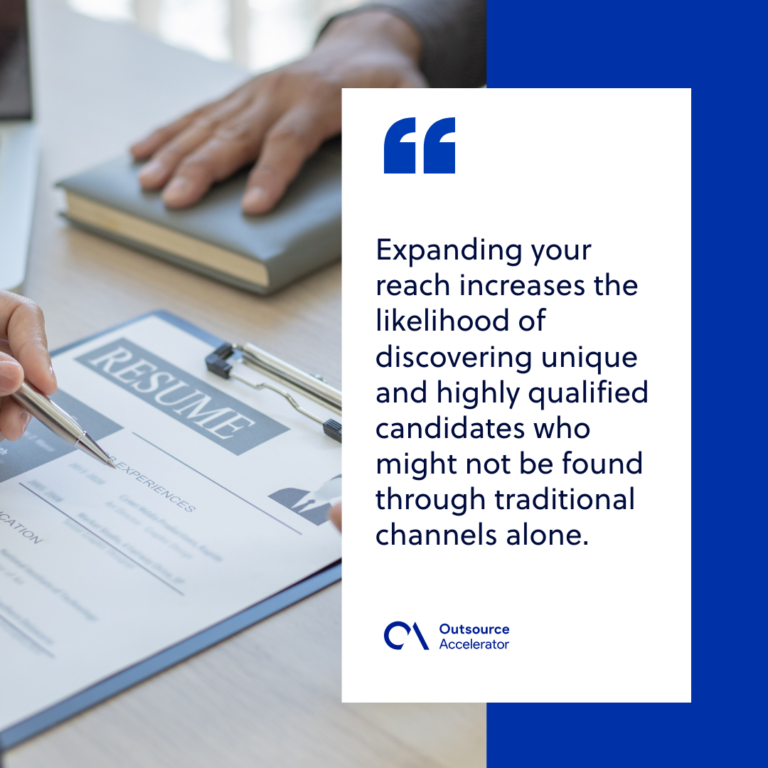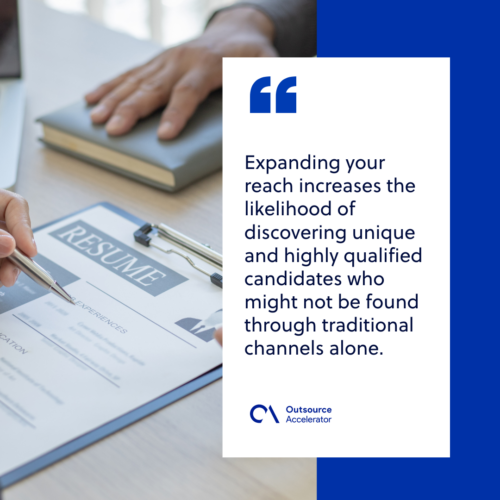 Here are other recruitment channels to expand your talent reach:
Job boards and online portals
Job boards and online portals are digital platforms where employers can post job openings, and candidates can search for suitable positions. 
Some of the most popular job portals are:
LinkedIn

Indeed

JobStreet

Glassdoor

Monster

CareerBuilder

SimplyHired

Dice (for tech jobs)

ZipRecruiter
These platforms offer a wide reach, attracting active job seekers seeking opportunities. They allow employers to provide detailed job descriptions and requirements, making matching candidates' skills with the job's demands easier.

Social media platforms
Social media platforms like LinkedIn, Facebook, Twitter, and Instagram provide a space to connect with potential candidates.
Employers can share job postings, company updates, and engaging content to showcase their company culture and values. This approach helps create a strong employer brand and attracts passive candidates who might not be actively searching for jobs.
Employee referral programs
Referral programs enhance the quality of candidates and improve employee engagement and retention.
You can leverage your current employees' networks to find potential candidates. You may ask your employees if they can recommend individuals they know for open positions. 
This leads to high-quality referrals due to the pre-existing trust between the referrer and the candidate.
Recruitment agencies and headhunters
Recruitment agencies and headhunters specialize in identifying, approaching, and vetting potential candidates. These professionals have extensive networks and expertise in finding candidates for specific roles.
While this approach may involve additional costs, it can save time and effort in sourcing and pre-screening candidates, particularly for hard-to-fill or specialized positions.
Utilize applicant tracking systems (ATS)
Leveraging applicant tracking systems (ATS) can significantly optimize your end-to-end recruitment process. 
Here are some of the ATS you can adopt to your current system:
Workday

Greenhouse

Lever

BambooHR

JazzHR

iCIMS

Bullhorn

SmartRecruiters
These software tools automate numerous tasks, including initial resume screening, interview coordination, and candidate correspondence.
Integrating an ATS streamlines operations, allowing your team to focus more on strategic decision-making.
In addition, an ATS aids in centralizing applicant data, promoting seamless collaboration among hiring teams regardless of their locations. These centralized repositories ensure a consistent evaluation process and enhance data security and compliance.
Implement pre-employment assessments
Integrating pre-employment assessments into your end-to-end recruitment strategy adds an extra layer of evaluation to the candidate selection process.
These assessments, encompassing skills tests and personality evaluations, offer valuable insights into candidates' capabilities and characteristics. By delving deeper into their aptitudes, you gain a more holistic understanding of their suitability for the role.
Consequently, this approach contributes to more accurate hiring choices and mitigates the risk of mismatches between candidates and positions.
Pre-employment assessments save time and resources and facilitate informed decisions that align with the organization's requirements.
Use behavioral and situational interview techniques
Traditional interviews may fall short in predicting a candidate's future job performance. Behavioral and situational interview techniques counter this limitation by prompting candidates to share specific instances from their past experiences.
By narrating how they handled certain situations, candidates offer insights into their problem-solving skills, communication abilities, and decision-making processes.
This approach enhances the accuracy of foreseeing how a candidate might react in analogous scenarios within your organization.
Create a comprehensive onboarding program
An effective end-to-end recruitment process is more than just ticking off administrative boxes; it's about integrating new hires seamlessly into the company's culture.
A well-designed onboarding program acquaints employees with the company's values, culture, mission, policies, and expectations. Plus, it aids the recruitment team in the following ways:
Accelerates the transition process

Reduces the learning curve

Increases employee engagement and retention rates
This approach ensures that employees understand their roles and responsibilities and align with the company's objectives.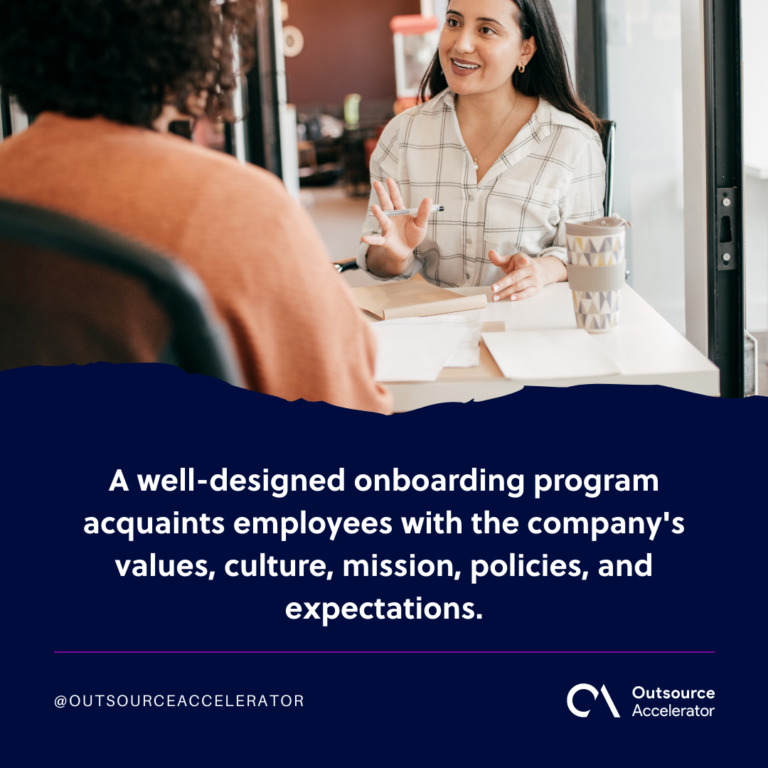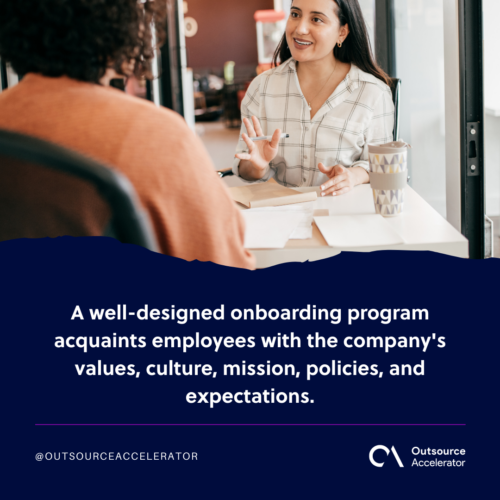 Embrace technology for automation and efficiency
Embracing technology expedites end-to-end recruitment and equips your organization with the agility needed to adapt to dynamic market conditions and stay ahead of the competition.
Automation tools, such as AI-powered chatbots, facilitate real-time communication with candidates, addressing queries promptly and ensuring a positive candidate experience. 
By automating routine tasks like resume screening and interview scheduling, your team can allocate more time to strategic activities such as candidate evaluation and building relationships.
Build high-performing teams through proper end-to-end recruitment
Effective recruitment doesn't stop at filling positions; it lays the foundation for building high-performance teams. Mastering end-to-end recruitment involves understanding its components and implementing strategies that align with your organization's needs and values.
Through a holistic approach to recruitment, organizations can position themselves for growth and excellence in an ever-evolving business landscape.