Becoming an employer of choice to attract and retain top talent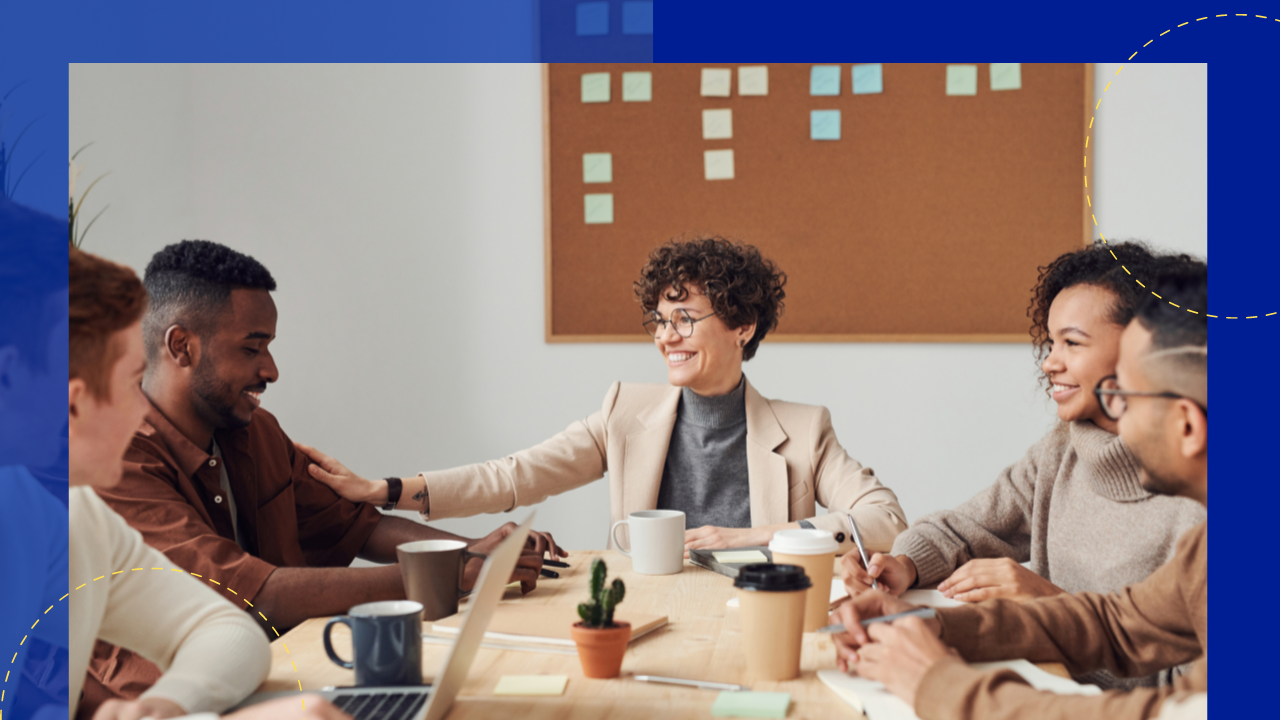 Top talent is in high demand in today's cutthroat job market. That's why companies are vying for the attention of skilled professionals.
Becoming an employer of choice is essential to stand out and secure the best talent.
But what does that mean, and how can your organization achieve this status?
In this guide, we'll explore the concept of being an employer of choice.
We'll identify the key qualities that make a company attractive to job seekers and delve into why attaining this reputation matters. We'll also share strategies to transform your organization into a sought-after employer.
What is an employer of choice?
An employer of choice is an organization that is highly regarded by job seekers and current employees alike.
It's a place where high-caliber candidates actively seek employment due to its exceptional reputation, positive work culture, and attractive benefits.
Employers of choice also successfully retain their top employees, as these individuals have little reason to look for opportunities elsewhere.
Being an employer of choice is not just about offering competitive salaries — it's about creating an environment where employees thrive both professionally and personally.

External service providers such as ConnectOS thrive in this manner. Beyond providing quality talents, they are also capable of training and upskilling them for their career development.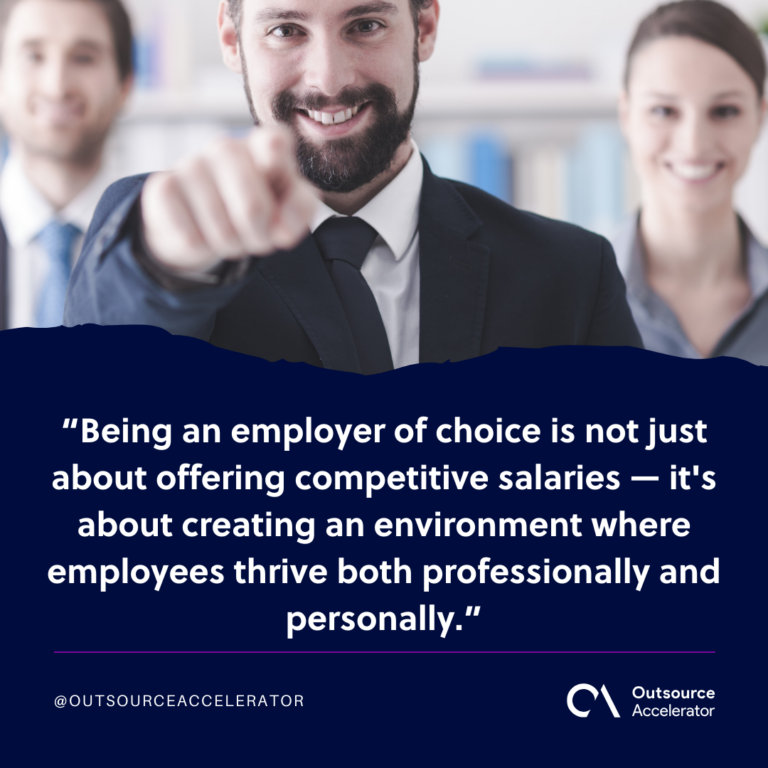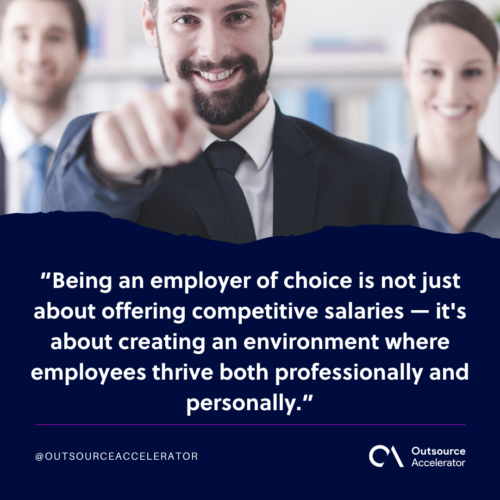 Qualities found in an employer of choice
To become an employer of choice, organizations need to cultivate certain qualities that make them attractive to job seekers and employees.
Here are some key qualities found in such companies:
Positive company culture
Employers of choice prioritize creating a positive and inclusive company culture. They foster an environment where employees feel valued, respected, and supported.
Having a positive company culture includes:
Promoting work-life balance

Encouraging collaboration and teamwork

Recognizing and rewarding achievements
According to a Glassdoor survey, 77% of workers consider a company's culture before applying for a role.
Opportunities for growth and development
Top talents are driven by their desire for continuous growth and development. An employer of choice provides various opportunities for employees to enhance their skills through:
Training programs

Career advancement prospects
Companies must invest in their staff's professional development, enabling them to reach their full potential.
Competitive compensation and benefits
Being an employer of choice means offering competitive compensation and attractive benefits packages. This includes providing:
Fair salaries

Comprehensive health and retirement plans

Paid time off

Flexible working arrangements

Extra perks (e.g., employee discounts, wellness programs, or company-paid travel)
Organizations should understand the importance of providing their employees with financial security and work-life balance.
Strong leadership and communication
Effective leadership is crucial in becoming an employer of choice. Companies must have leaders who inspire and motivate their teams, setting clear goals and expectations.
They should foster open communication channels where workers feel comfortable providing feedback and ideas.
Transparent communication keeps employees informed and engaged, creating an environment of trust and accountability.
Emphasis on workforce diversity and inclusion
Employers of choice recognize the value of diversity and inclusion in their workforce.
They actively seek to create a diverse and inclusive environment where individuals from different backgrounds, experiences, and perspectives are welcomed and valued.
These businesses understand that diversity fosters innovation, creativity, and better decision-making.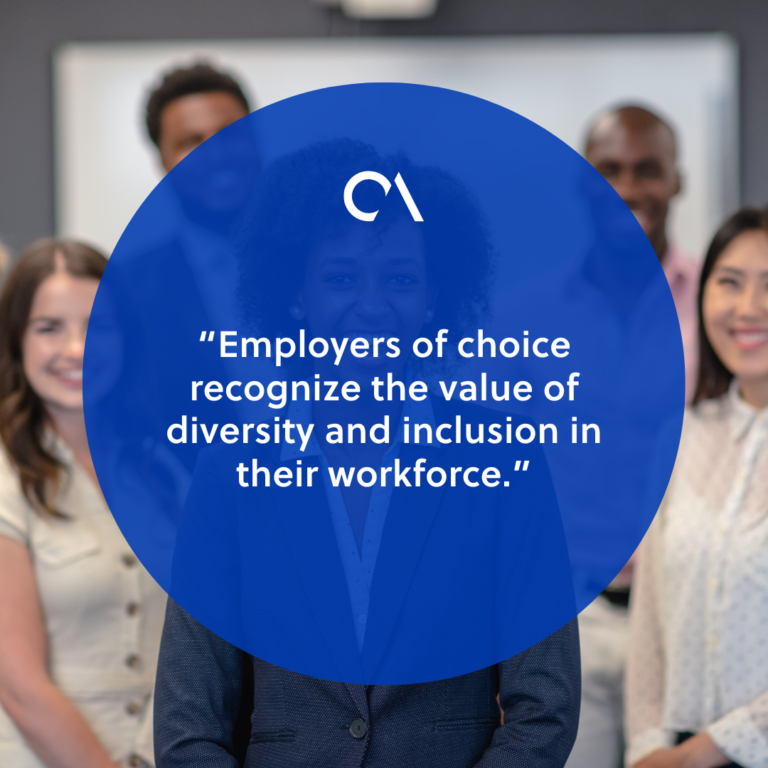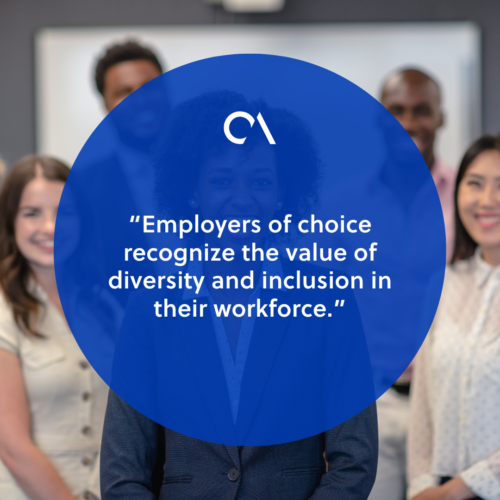 Why being an employer of choice matters
Being an employer of choice provides numerous benefits to organizations. Here are some compelling reasons why it matters:
Attract top talent
In a tight labor market, attracting the best talent can be challenging.
By establishing a reputation as an employer of choice, companies can attract high-performing individuals who are specifically seeking out the best places to work.
This gives businesses a competitive edge in the talent acquisition process.
Retain key employees
Employees have little reason to leave when organizations provide a positive and fulfilling work experience.
By becoming an employer of choice, businesses can reduce turnover rates and retain top performers. This cuts down time and resources allotted for training and recruitment.
Enhances employee engagement and productivity
Engaged workers are more productive, creative, and committed to their organization's success.
By creating an attractive work environment, employers of choice inspire their staff to give their best effort. As a result, there are higher levels of productivity and overall business success.
Boosts employer brand and reputation
Becoming an employer of choice strengthens a company's employer brand and reputation. 
Positive word-of-mouth from satisfied employees can attract top talent, while a strong reputation as a great employer can positively impact customer perception and loyalty.
How to become an employer of choice
A strategic and holistic approach is necessary to become an employer choice. Here are some key steps to take:
Define and communicate a compelling vision and purpose

. Clearly articulate your company's vision, mission, and values. Ensure they align with your mission and resonate with your employees.

Foster a positive company culture

. Create a positive, inclusive company culture that promotes collaboration, recognition, and work-life balance.

Offer competitive compensation and benefits

. Regularly review and adjust your compensation and benefits packages to remain competitive in the job market.

Invest in training and development

. Create opportunities for skill development and career advancement. Offer training programs and mentorship to help employees grow.

Flexible work policies

. Implement flexible work policies to accommodate employees' diverse needs. This includes remote work options where feasible.

Recognition and rewards programs

. Establish recognition and

rewards programs

that acknowledge and incentivize outstanding performance.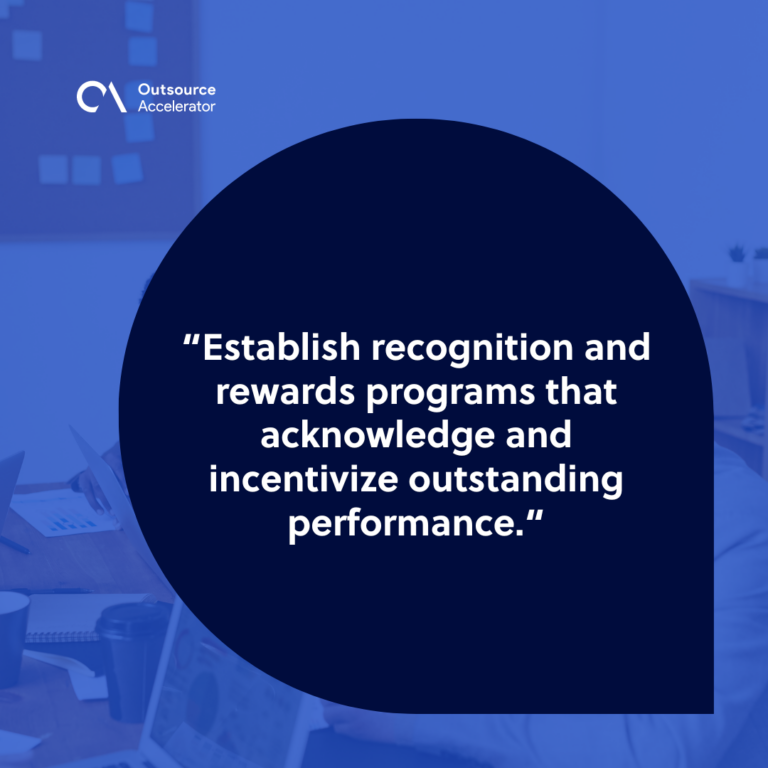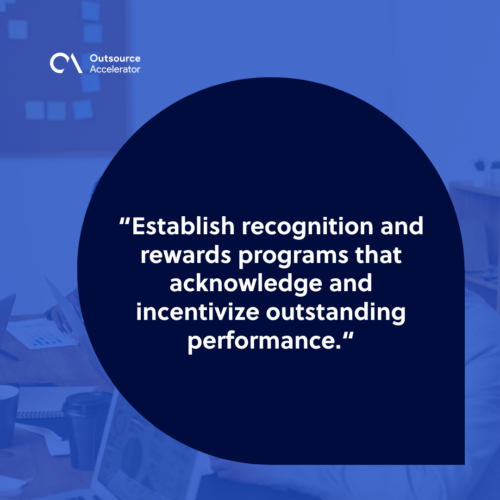 Embrace diversity and inclusion

. Commit to diversity and inclusion initiatives. This ensures equal opportunities and a welcoming work environment.

Transparent communication

. Encourage open and transparent communication channels within the company. Keep employees informed about developments in the organization.

Community engagement

. Engage in community initiatives that reflect your company's values and contribute positively to the community.

Continuously seek feedback and improve

. Regularly gather feedback from staff through surveys, one-on-one conversations, or focus groups. Act on the feedback to improve policies, practices, and the overall employee experience.