Why email support is still a crucial customer service strategy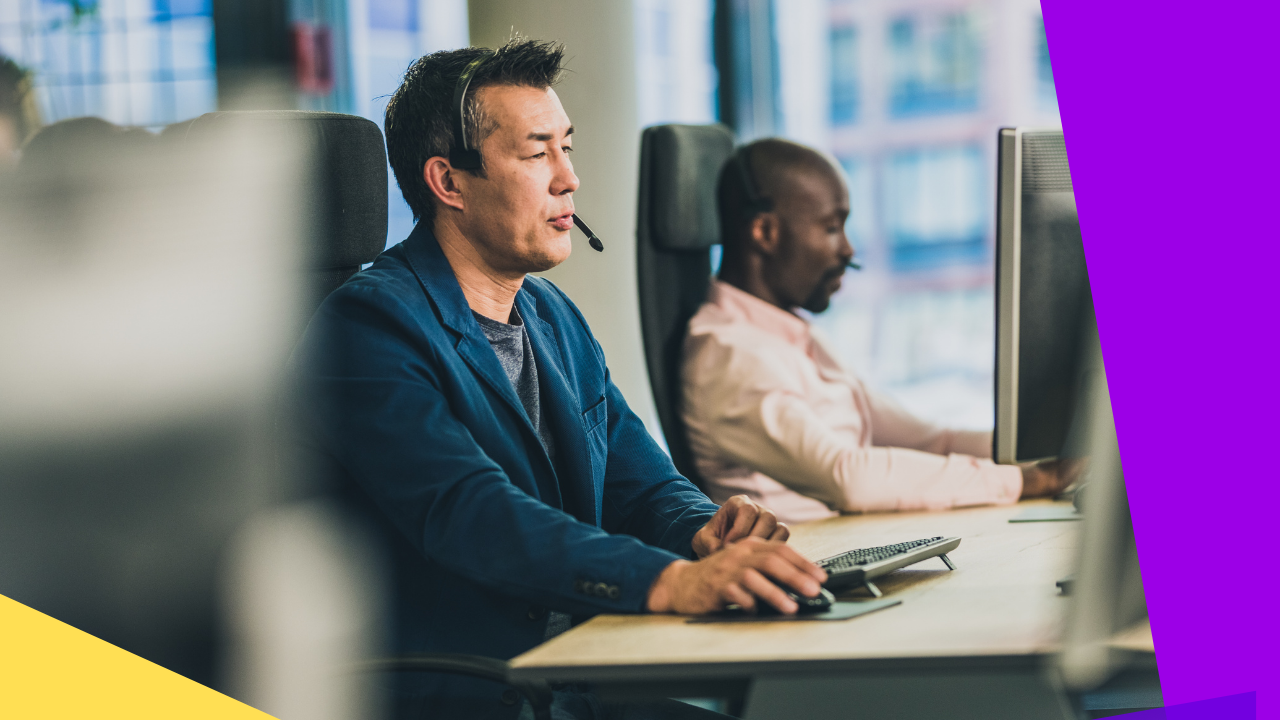 Customers and businesses alike hate unresolved issues. It is frustrating for a client, while it hampers the reputation of a company. At the same time, no one wants to undergo a long and labor-intensive support process.
Email support is one of the best ways to address this issue. It provides easy-to-use and versatile support to the vast majority of people reaching out to a certain brand. 
Prioritizing an excellent email support service raises every shopper's customer experience with any brand. Through the help of outsourcing firms like Peak Support, rest assured that these functions can be excellently performed and taken care of.
What is email support?
Email support is an effective customer service channel that utilizes emails to resolve problems or respond to queries about a product or service. It is asynchronous, meaning both parties do not need to be online at the same time to initiate or maintain the conversation.
Despite the potentially longer turnaround of replies, email support can engage customers meaningfully. The messages are sent only to the complainant, with no limits on the amount of text you can include to explain complicated issues.  
Feedback is also easy to collect as you already have a one-on-one conversation with the client. Moreover, emails are detailed, with the background of the issue compiled in one thread, making it the right platform for extensive consultations.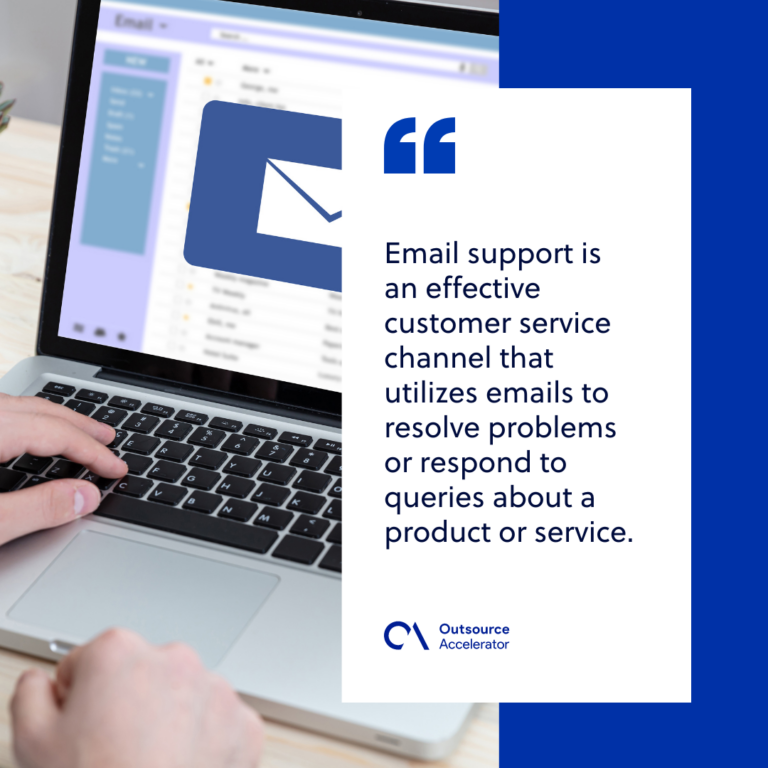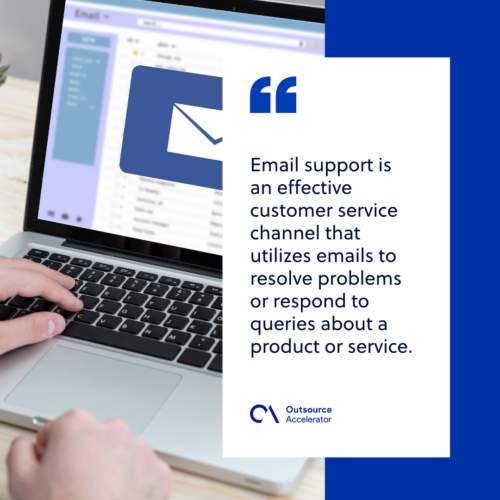 Why does email support matter in customer service?
Email is considered a grounding factor in the shifting world of chatbots and AI support agents. According to a HubSpot report, 62% of clients prefer email communication for customer service.
In the world of social media and live chats, here are a few reasons why you should continue to keep email support in your operations.
Reliable
Email support is stable and reliable. It has been around for a couple of years that even the less tech-savvy individuals can use it without any problems.
This channel also affords both customers and businesses privacy — at least until any party chooses to share it with other people.
Additionally, people can attach anything in their emails — from documents to pictures and other media — allowing a comprehensive description of a client's inquiry or problem. In turn, agents can understand the issue better and provide detailed solutions.
Accessible
Email works on any device, enabling people to use it personally and professionally. It can be easily accessed on a desktop, laptop, or phone with only minimal updates to keep it running.
This communication platform is widespread enough that anyone with internet access can use it. With emails readily configured into smart devices, consumers can easily get email support anytime and anywhere.
Traceable
Email keeps a record of correspondences with clients, allowing customer service representatives to trace them as necessary. This makes it easier for them to track the root of the problem and offer better solutions. Less repetition for a customer makes for a better customer experience. 
It also provides a trail for companies to track whether an issue was resolved in time. At the same time, agents can look back on the conversation if ever they encounter the same problem again with another client.
In contrast, phone calls and live chats are prone to redirects, leading customers to get frustrated with the situation.
Gives clients control
While email support may not be as quick as a chat or phone call, the entire interaction depends on the client's terms. There are no long call hold times on emails as customers can send their problem and come back to it at a time that works for them. 
Although responses may not be instant in an email support, customers are still more in control of their time compared with phone or live chat support. Instead of staying on the line, they can tackle other personal matters as they wait for a resolution.
Scalable 
Email is among the most scalable forms of customer support. Unlike call center agents, email support representatives can handle multiple issues at once and still deliver quality support.
Moreover, a company's email support system can be easily integrated into other channels — such as voice or chat support — allowing your business to offer omnichannel assistance without costing a fortune.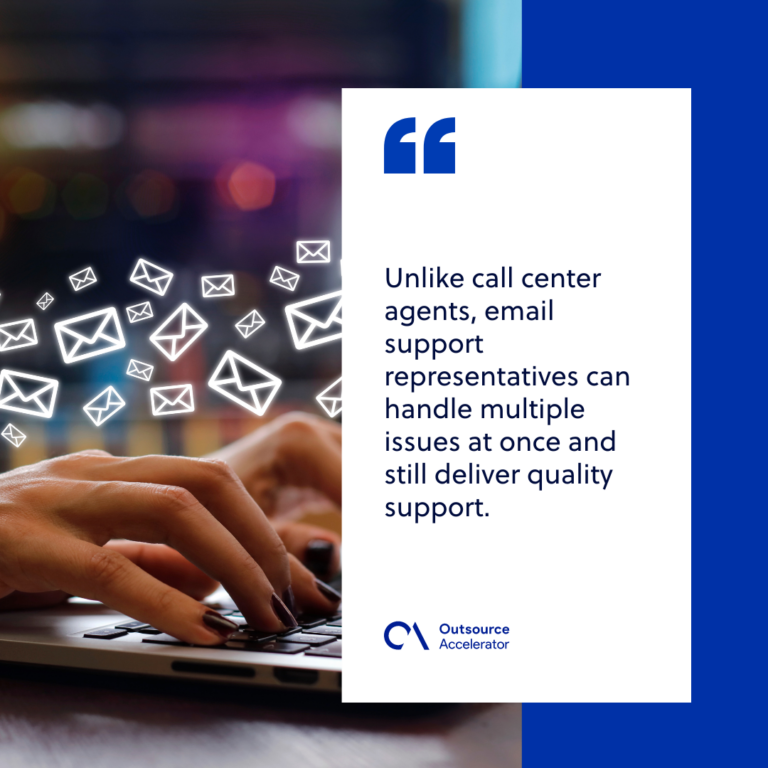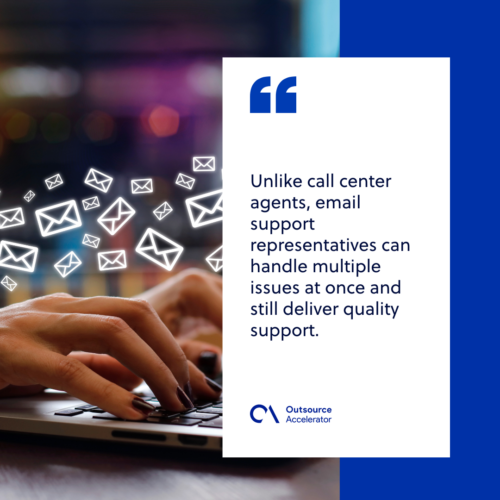 Deliver excellent email support service with Peak Support
So, you are at a point where you want to improve your email support strategy. However, your in-house team is focused on other core services in the organization. Peak Support can help you with this dilemma.
Outsourcing your email services to Peak Support optimizes this part of your business. You will get a dedicated team from day one who can help in managing inquiries and delivering effective solutions.
You also get access to experts who can promptly and confidently answer questions and are knowledgeable about the best practices of client care. Aside from customer service, they can also take technical support and back-office off your plate and make them better, allowing you to focus more on building your business.
Contact Peak Support now to hear more about their services.