6 crucial elements of customer service to solidify your customer experience!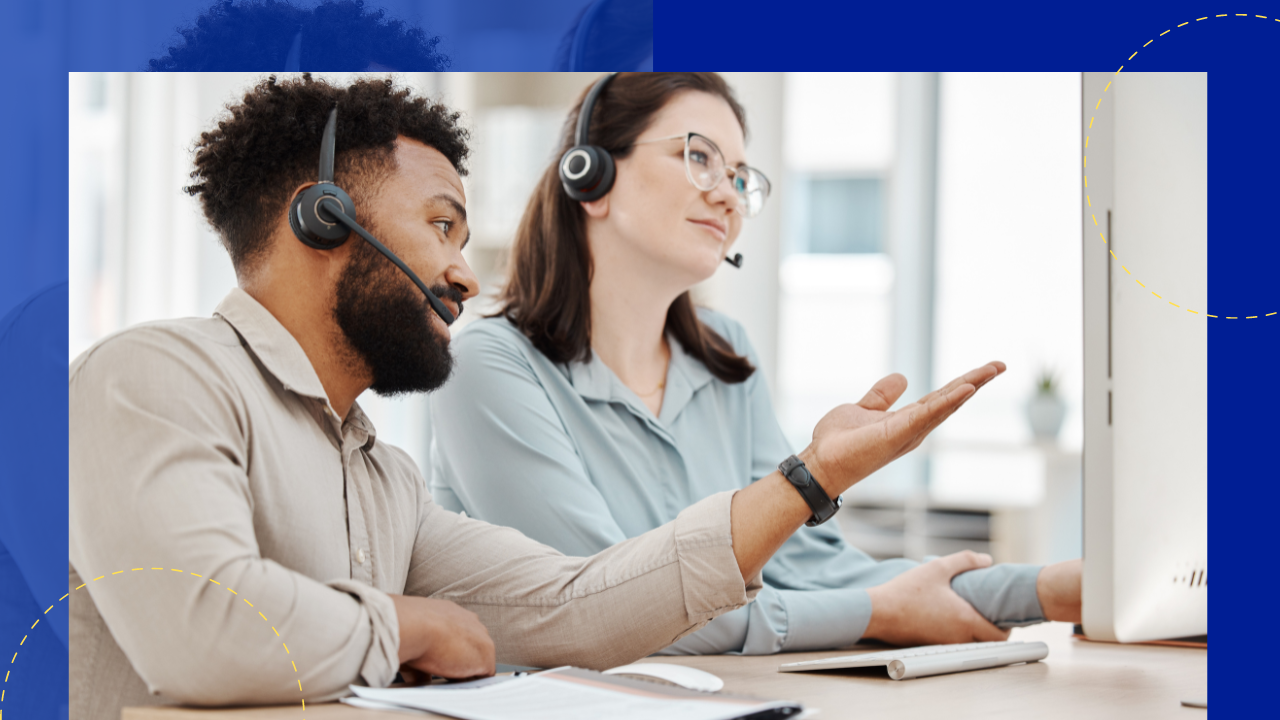 Your customer service lets you effectively engage, cultivate good relationships, and retain your patrons. Your customers are the lifeblood of your business;without them, you will not earn an income. 
So it is highly imperative to provide the best customer service you can offer to your target market. This entails continuously aiming to improve your services to maintain loyal patrons. Take note that the key here is to ensure that you deliver an excellent customer experience to your customers. 
Now, how are you going to fine-tune your customer service? The answer is simple: master the elements of customer service. 
In this article, we laid out the 6 key elements of excellent customer service to help with your business pursuit. 
How do you define excellent customer service?
Excellent customer service is being able to meet or exceed your customers' needs. It is going beyond providing immediate customer support. More so, it is also in the manner of providing every possible way of satisfying your customers' demands. 
Excellent customer service is equal to customers that are delighted with your products and services. 
In today's business world, the competition is even more fierce and cutthroat. With tons of brands offering products and services with the same features, customer service usually makes the difference.  
As an entrepreneur, note that excellent customer service is what will make you stand out. It will help you to take a step further from your competition and succeed.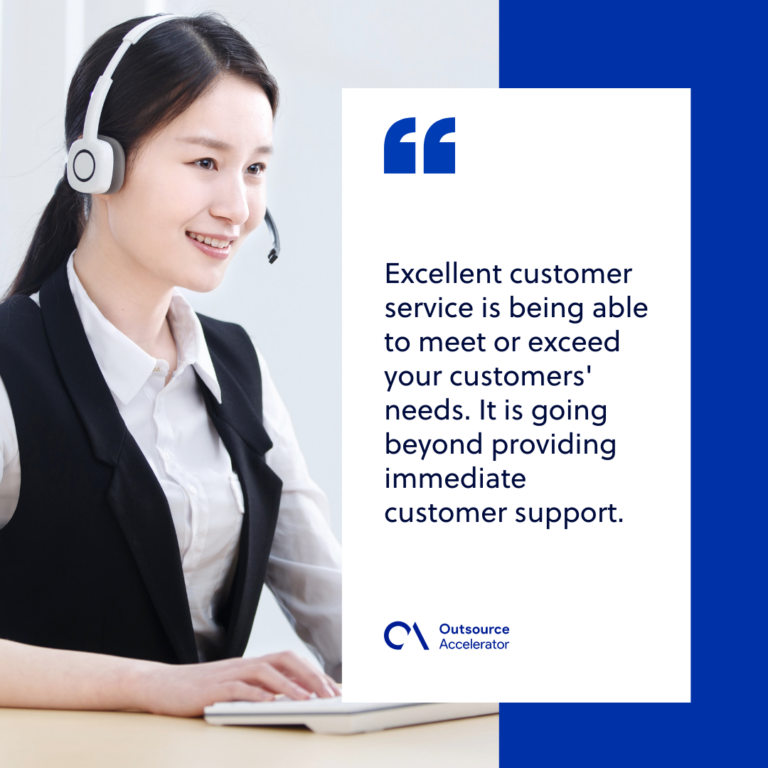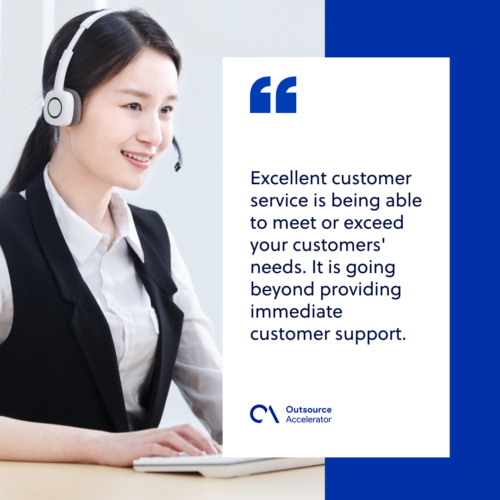 6 key elements of a top-of-the-line customer service
A recent study shows that customers are willing to pay extra for good customer service. Likewise, it is also more likely for customers to stop doing business with a brand if the customer service is very poor. 
Of course, before you master the art of customer service, the first step is to learn the ropes. Below we have listed down six elements of customer service that you have to be aware of:   
Respect
There will always come a time that you may not agree with what your customers are saying. This is particularly true when handling irate and frustrated customers. This is why it is vital to respect all your customers, make them feel appreciated, and remain polite at all times. 
Remember that everyone is entitled to their own opinion, and this also applies to your customers.
Apologize if something goes wrong. More importantly, take every complaint as an opportunity to make your products and services better. 
A better understanding of customer needs
Customers acquire certain products or services to satisfy their needs or solve their problems. The more you know and understand your target market, the more you know about what you should offer. 
You can do this by constantly engaging with your customers. Communicate with them regularly to be aware and have a better understanding of what they want and need. Doing so will also make it easier for you to foresee their necessities. 
Responding to a customer 
Always positively respond to customers. Look for different ways to help them and give them what they are looking for. However, ensure that, at the same time, it will not be detrimental to your business. 
Whatever the circumstances, always make it easier for your customers to do transactions with your business. 
Accessibility
Among the important elements of excellent customer service is being accessible in various communication channels. Today's tech advancements have made nearly everything possible. As a result, people do not have that much patience and attention span to wait for a response from your customer support. 
This is why it is a must for brands to be accessible across different touchpoints and communication platforms. 
Empowerment 
Some customers would look for answers to their concerns on their own first, before resorting to customer service. These customers usually prefer to be in control so it is also essential that you have a self-service option for your customers. 
One example of this is having a FAQs section on your website where customers can skim through. This section commonly involves basic information regarding your brand, products, services, and processes.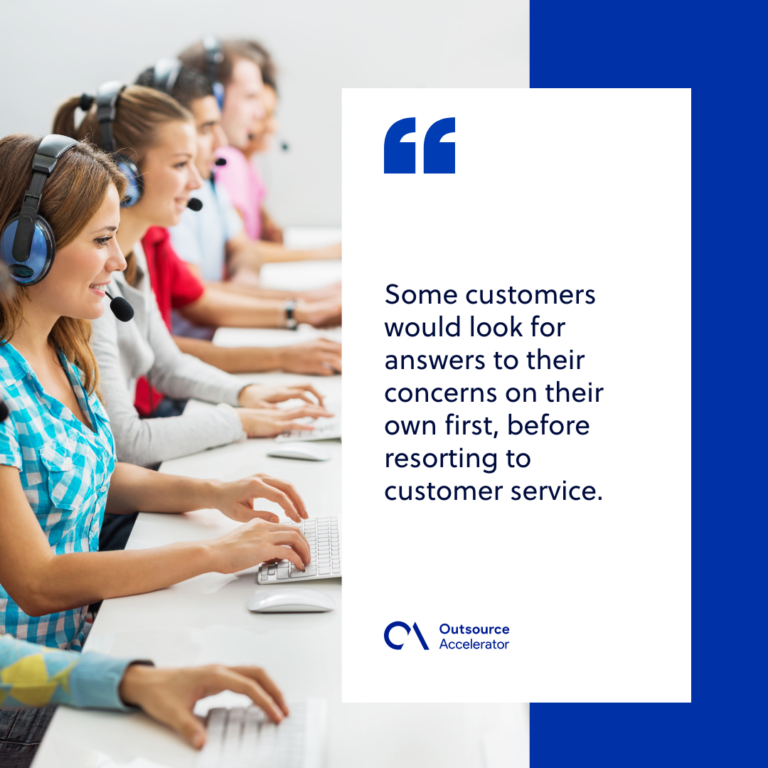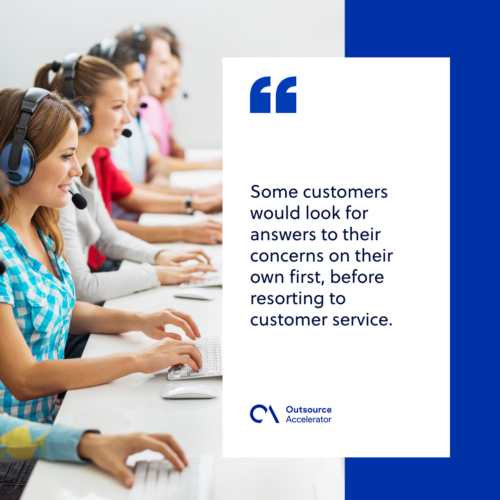 Quality service 
Ultimately, the quality of your services is the main element that will define your customer service. This does not necessarily mean that your customer service representatives should always have the right answer to every problem or question. 
To be able to deliver quality services always starts with your people. Your customer service representatives should undergo proper training to practice and sharpen their skills. 
However, some training programs are expensive, and your team might need more time to train your representatives continuously. Fortunately, there are outsourcing firms that can help you save costs on training and development like Remote Employee. This firm offers customer service solutions that aim to help you train your customer service team to become more dedicated to providing quality service at an affordable price.
Remember that continuous training is also essential as it lets your staff nurture and continuously enhance their capabilities.  
Utilize these elements of customer service to strengthen your CX
Take note that your customer retention and satisfaction are strongly influenced by the way you provide your customer service. 
To satisfy your customer, you should have a deeper understanding of their needs and wants. And lastly, have a good grasp of these six elements of customer service we have discussed above.