10 best dispatch software for your tracking needs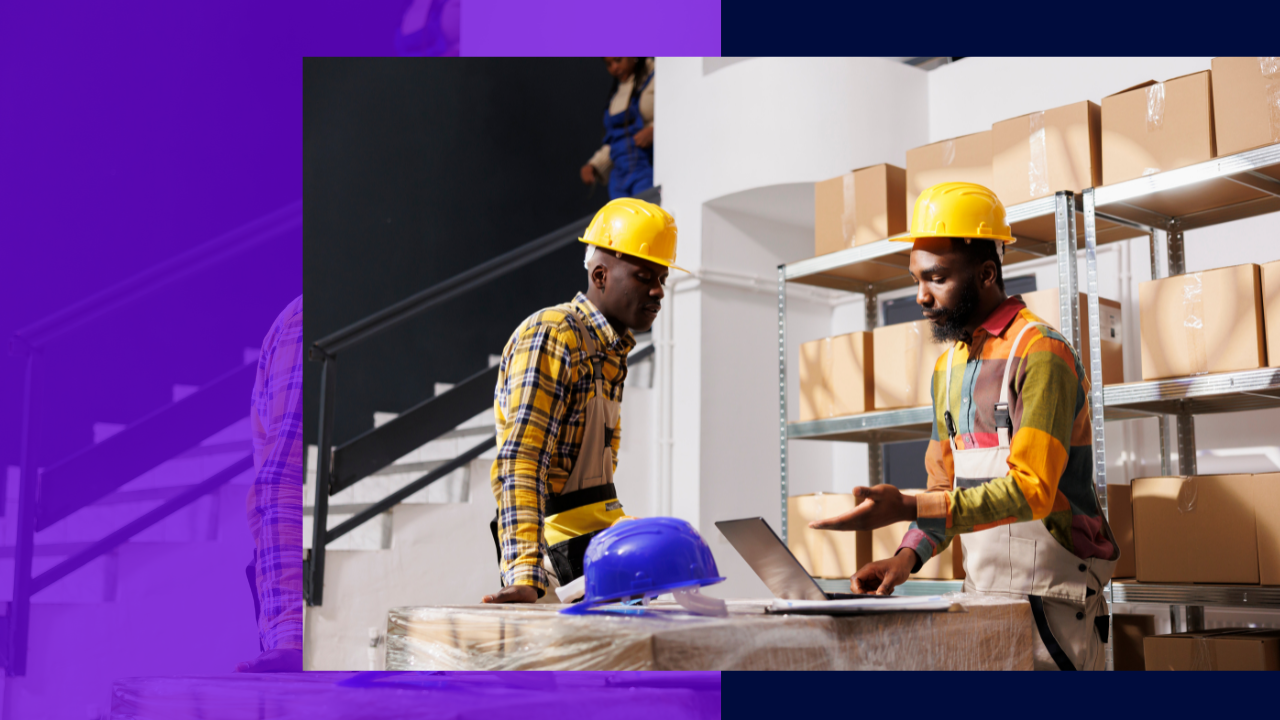 List of best dispatch software
If you're in logistics or manage a business with delivery services, you've probably heard of dispatch software. It's a powerful tool that can transform how you manage your operations. 
This article will explore the top dispatch software and how they can supercharge your business. 
What is a dispatch software?
A dispatch software is a comprehensive solution designed to streamline and optimize logistical operations. It acts as a central command center for managing tasks related to delivery and transportation. 
This software automates various processes, reducing the need for manual labor and minimizing the potential for errors. It helps businesses efficiently assign tasks, track orders, and manage their fleet, ultimately saving time and resources.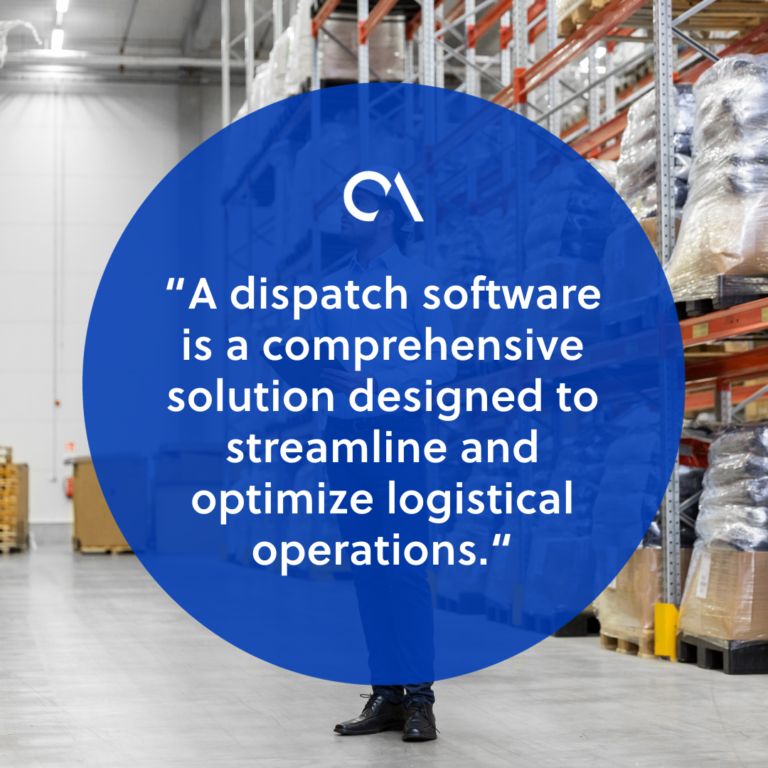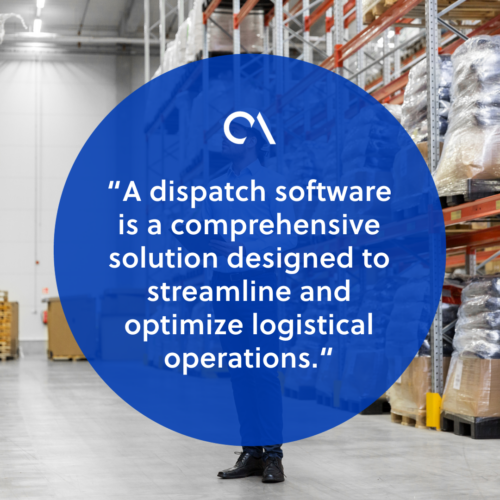 Importance of using dispatch software
Dispatch software plays a crucial role in improving the operations of businesses involved in delivery and logistics. 
Here are some key aspects highlighting its significance:
Improved efficiency
Dispatch software acts like an efficiency genie for your business. It automates and optimizes various tasks, reducing the need for manual labor and the possibility of errors. 
With just a few clicks, you can assign tasks, track orders, and manage your fleet efficiently, saving time and resources.
Real-time visibility
Dispatch software provides a live feed of your operations, allowing you to:
Track deliveries

Monitor the location and status of your vehicle

Adapt to changing circumstances promptly
A real-time visibility helps you make informed decisions, respond to issues swiftly, and improve customer satisfaction.
Enhanced customer service
Your customers are the lifeblood of your business, and dispatch software ensures their satisfaction. It enables you to provide accurate delivery windows, offer real-time updates on their shipments, and promptly address any concerns. 
Happy customers are more likely to become repeat customers and leave positive reviews, helping your business grow.
Accurate job assignment
Dispatch software takes the guesswork out of job assignments. It considers vehicle capacity, driver availability, and traffic conditions to make the most suitable task assignments. 
This results in better resource utilization and faster deliveries, enhancing overall efficiency.

Route optimization
One of the significant challenges in logistics is finding the most efficient delivery routes. Dispatch software excels at this task, effortlessly optimizing routes to save time and reduce fuel costs. 
Whether finding the shortest path or avoiding traffic bottlenecks, this software covers it all, leading to smoother operations and cost savings.
What to look for in dispatch software
Choosing the right dispatch software for your business is a critical decision. To make an informed choice, consider these essential features and capabilities:
Ease of use
User-friendliness is a crucial factor when selecting dispatch software. 
Your chosen software should have an intuitive and straightforward interface that is easy to navigate and understand. It is particularly important because it ensures that even team members who may not be tech-savvy can easily use the software. 
A user-friendly interface reduces the time spent on training and allows your team to focus more on productivity.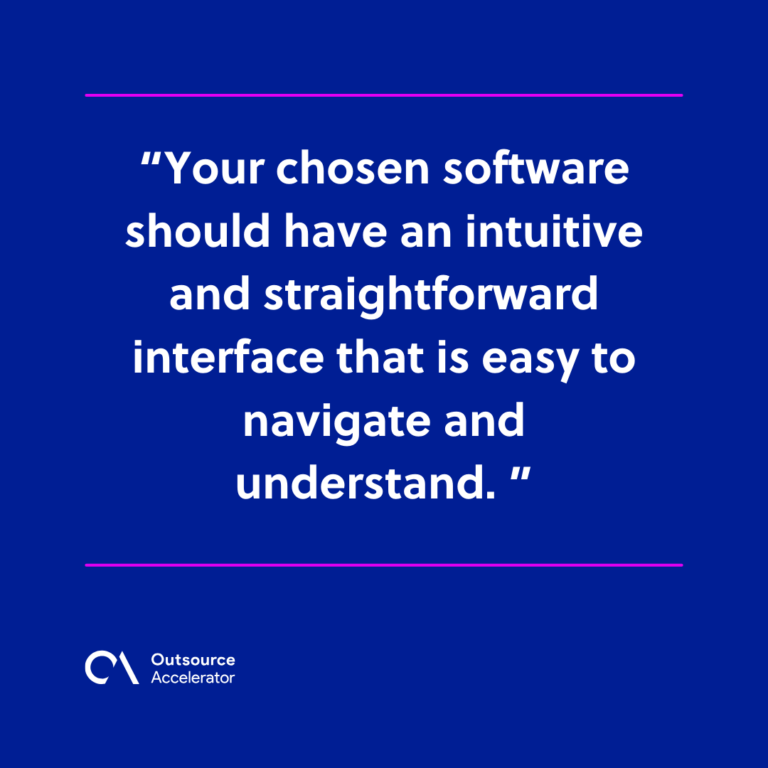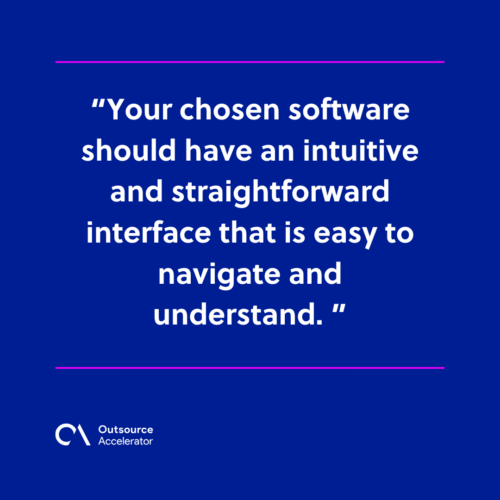 Scheduling and job assignment
Efficient scheduling is a hallmark of good dispatch software. Look for software that enables you to plan routes and assign jobs with ease. It should offer features like drag-and-drop scheduling and tools to optimize job assignments. 
Quickly adjusting schedules and assignments is essential for adapting to changing circumstances and managing your operations effectively.
Real-time tracking
Real-time tracking capabilities are non-negotiable in modern dispatch software. 
Your chosen software should provide live updates on your vehicles' status and location. This feature enhances transparency and lets you react quickly to unexpected issues. 
Real-time tracking is particularly useful for keeping customers informed about the status of their deliveries, which can improve customer satisfaction.

Route optimization
Efficient route optimization is a key function of dispatch software. 
The software should be able to find the quickest and most cost-effective routes for your deliveries. It can help save time and fuel costs. 
Effective dispatch software should include strong route optimization capabilities, whether for discovering the quickest route to a location or steering clear of traffic congestion.
Mobile access
Make sure the software you choose offers compatibility with mobile devices. 
This allows you and your team to manage your operations from anywhere, providing flexibility and ensuring you can stay on top of your business even when moving. 
Mobile access ensures that you are always connected to your logistics and can respond to real-time changes promptly.
10 best dispatch software in 2024
Here's a list of the top ten dispatch software you can invest on:
Jobber is a service management software designed to help home service businesses streamline operations and provide an exceptional customer experience. 
It offers a range of features to manage job scheduling, client management, invoicing, customer service, and business operations.
With Jobber, businesses can easily keep track of important client details, whether they are at the office or out in the field.  It provides flexible real-time scheduling and dispatching capabilities, ensuring that teams are in the right place at the right time. 
Freshdesk is a customer service software offered by Freshworks. It is designed to help businesses deliver timely and consistent customer support at any scale. 
Trusted by over 60,000 businesses, Freshdesk provides an intuitive and contextual support system to empower support teams.
The software offers advanced ticketing capabilities, allowing businesses to efficiently manage, prioritize, and resolve tickets. With a unified workspace, agents can quickly focus on the right issues and deliver personalized support. 
ServiceTitan provides solutions for both commercial and residential businesses. 
Its platform is designed to help businesses optimize workflows, modernize experiences, and maximize business performance. Businesses can accelerate revenue, grow profitably, and deliver a better customer experience using its software.
ServiceTitan is proud to serve over 100,000 contractors and has received positive reviews from many users.
Housecall Pro is a home services business management software that aims to help businesses in the home services industry work more efficiently and exceed customer expectations. 
Some key features of Housecall Pro include:
Streamlining scheduling

Dispatching

Estimates

Invoicing

Quickbooks integration

Online booking

Reporting

Customer management

Review management

Automated marketing 
Housecall Pro offers solutions for various industries within the home services sector, such as HVAC, plumbing, electrical, garage door, landscaping, lawn, appliance, and carpet cleaning.
Samsara is an integrated platform that aims to help businesses increase safety, efficiency, and sustainability.  It offers a range of solutions, including GPS fleet tracking, AI-powered video security, and dashcams for fleets.
Samsara's API allows developers to build and integrate their services, indicating a developer-friendly approach. 
The software provides world-class implementation services and training to ensure a smooth customer onboarding experience.
Towbook is a cloud-based towing software that offers a comprehensive solution for dispatching, impounds, and accounting. 
Its software is designed to cater to various needs in the towing industry, including Private Property, Police Calls, Transport, Local Calls, and Motor Clubs.
Towbook offers a 30-day free trial, allowing users to explore and evaluate their suite of features before committing to a subscription. The onboarding experience is described as quick and easy, with 24/7 customer service available to assist users every step of the way.
ServiceMax is a field service management platform that aims to help businesses improve asset utilization, resource efficiency, productivity, revenue, and customer experience. 
It offers a range of products and technologies that power critical service interactions for various industries.
ServiceMax is specifically designed for asset-centric industries, providing features, services, and integrations to improve asset uptime through optimized in-person and remote service. 
It also enhances technician productivity with the latest mobile tools and delivers metrics for confident decision-making.
Kickserv is a field service management software that aims to simplify service-based businesses. It offers tools and features to help manage customers, schedule jobs, and streamline payments.
This software provides various pricing plans for different business sizes and needs. It has a free plan including two users and paid plans starting from $47 per month for small teams up to $239 for larger businesses. 
Kickserv includes customer management, estimating, job scheduling, invoicing, mobile capabilities, and integrations with tools like QuickBooks Online and QuickBooks Desktop.
Simpro is a business software solution designed for the trades industry. Its software offers various features to improve efficiency, cash flow, and control for electrical, plumbing, HVAC, security, and fire protection businesses.
Simpro's software includes job quoting, scheduling, inventory tracking, invoicing, and workflow management. It aims to streamline business operations, automate tasks, and provide insights to make smarter decisions. 
The software handles everything from customer contact to final payment, helping businesses in the trade sector to build, repair, and power their future.
mHelpDesk is a field service management software that offers an all-in-one solution for service companies. 
The software aims to automate various tasks such as customer contact, scheduling, communication, and billing. It is designed to streamline processes and eliminate manual and repetitive tasks so that users can focus on more important aspects of their business.
mHelpDesk is built specifically for service professionals and has been praised for its user-friendliness and ease of operation by customers. 
Use dispatch software to improve logistic operations
Dispatch software is not just a tool; it's a strategic asset that can transform your logistics operations. By embracing this technology, you can improve efficiency, reduce costs, and deliver top-notch customer service. 
Integrating dispatch software can lead to more profitable and satisfying logistics management, whether you're a small business or a large enterprise.