Digital CX: Key areas to focus your efforts on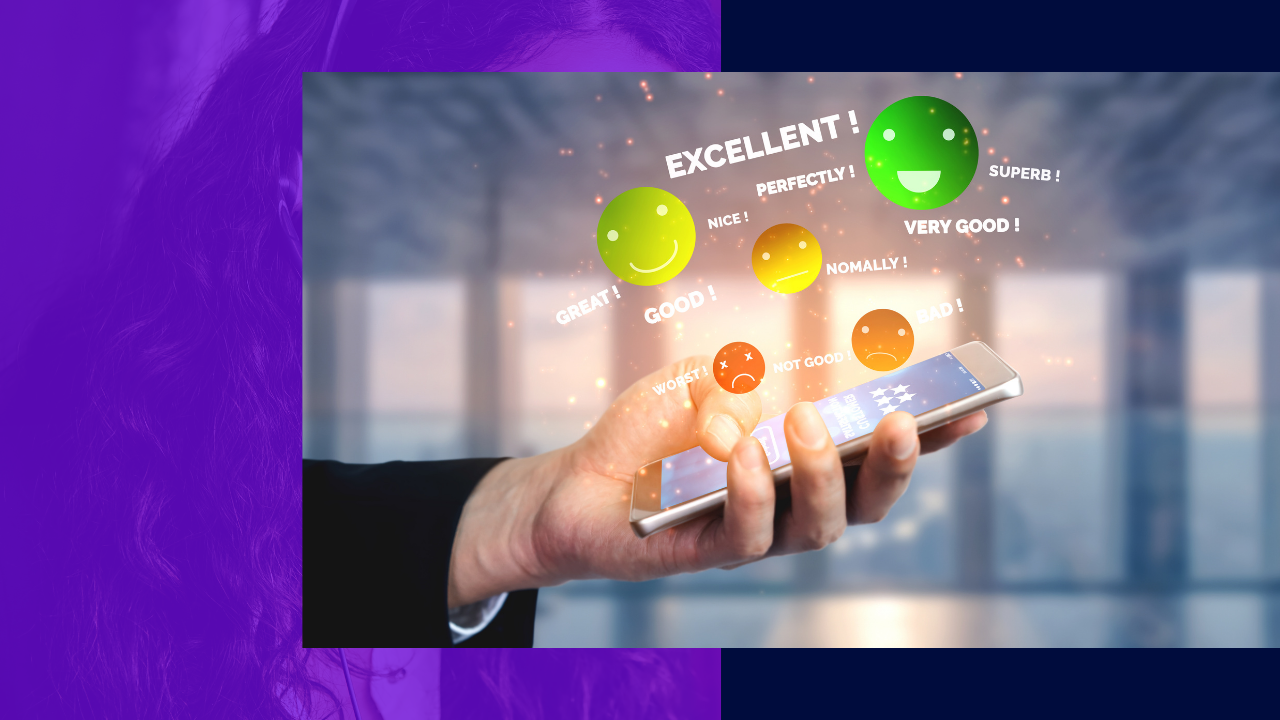 Whether you are directly engaging with customers, or working behind the scenes, building a digital CX strategy should be the top priority of every marketing team. This is helpful as most industries are now moving towards an all-digital world. 
Today, it is nearly impossible to serve clients without the use of digital channels. Consumers are increasingly expecting to receive quick responses to their inquiries and improvement to their experiences across a multitude of digital platforms.
To better understand this digital shift, this article will discuss the basics of customer experience. This will help you determine where to focus your efforts when crafting an effective digital CX strategy.
Digital CX vs. CX
Digital customer experience, or digital CX, is all online interactions a customer has with a brand. It includes the company's website, mobile apps, chatbots, social media, and any other channels that you use to reach your target audience.
While customer experience (CX) refers to any service channel that a company uses to engage clients — from traditional to advanced digital interfaces — digital CX prioritizes the latter. 
If CX is about building trust, empathizing, and connecting with regular customers, digital CX is the online expression of these efforts.
What matters most in establishing a digital CX strategy is the perception online customers take away from engaging with service agents.
Incorporating this approach into the overall customer support helps businesses move closer to creating seamless omnichannel customer service.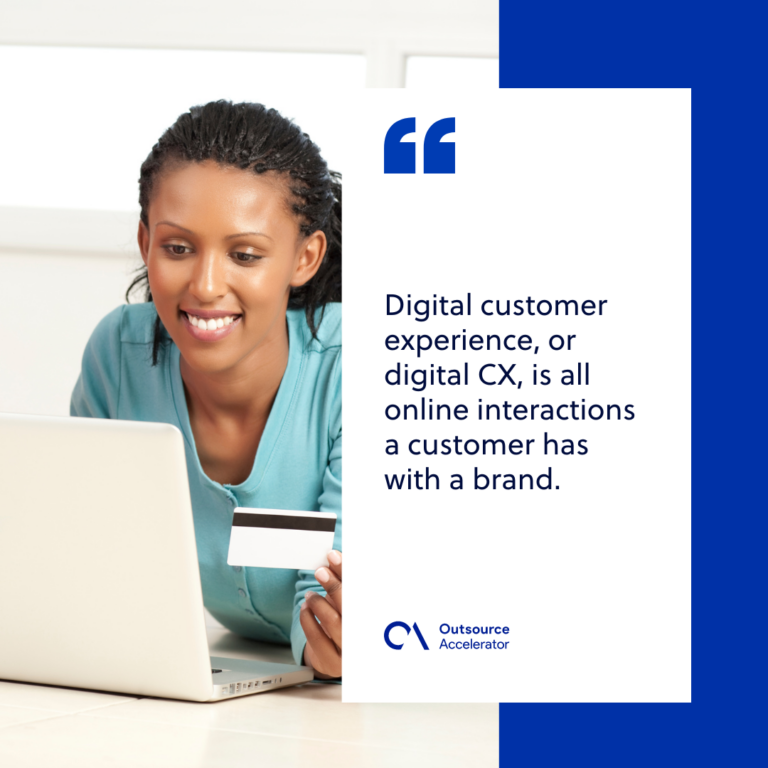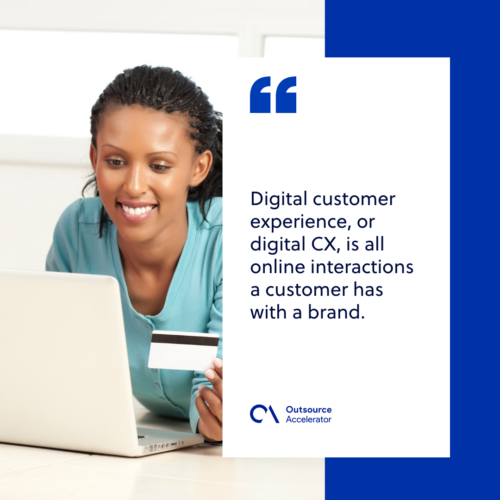 What areas should you prioritize in establishing your digital CX?
An efficient digital CX strategy requires businesses to determine how digital platforms could assist their overall customer service approach.
Designing a remarkable digital CX is linked to the success of these key areas:
Reachability 
For you to have an efficient digital CX, your brand has to be reachable on any platform that your clients are using.
Having a presence in a customer's preferred online platform helps raise brand awareness. It also makes your overall customer support appear to be more reliable in providing service to consumers.
Flexibility
Flexibility refers to how customers can easily switch between different channels when raising their inquiries to your agents. It also points out the ability to support clients on varying platforms without losing the context of the issue.
A digital CX strategy must remain consistent in retaining information across all channels. With this ability, clients do not have to start from scratch when they have to use another platform to talk to customer service representatives.
Simplicity
Simplicity is important in building your business' digital interface. A simple website or application makes it easy for customers to navigate through your products or services quickly. 
Additionally, an intuitive and straightforward design helps your clients explore your webpage and understand your brand thoroughly.
Support
The ease of digital service and support is important in a digital CX strategy. For customer convenience, your support team has to have clear and up-to-date information about your clients.
An updated data on your regular customers will help your agents provide quick and live responses to frequently asked inquiries.
Purchase convenience
The main goal of a digital CX strategy is to provide a seamless digital process to clients everywhere. An ability to conduct quick transactions is vital because it attracts repeat purchases.
An easy transaction will also help you earn positive reviews from loyal customers, who can then promote your brand to their family, friends, and colleagues.
Service customization
An effective digital CX approach recognizes clients as individuals. This will help your company segment them into groups and customize the interaction of your agents per consumer segment.
Service customization is key to serving each client efficiently upon the very first contact. This can then help create a lasting impression, resulting in customer loyalty and word of mouth advertising.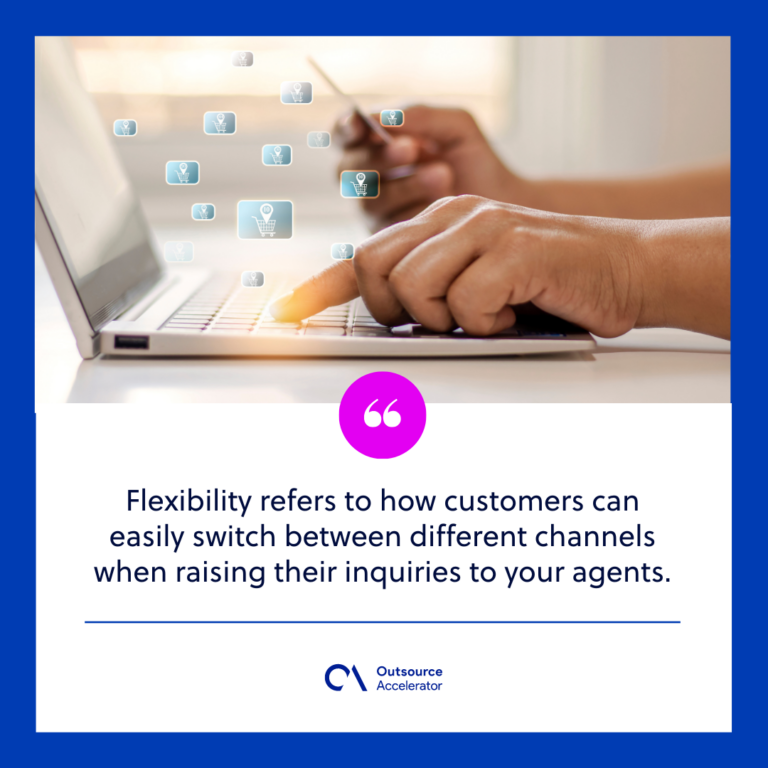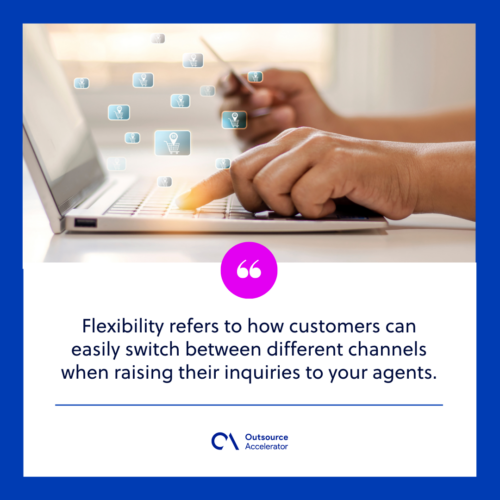 Establish your digital CX with Helpware
To create an excellent digital CX strategy, you need to have a reliable team whose goal is to help your business. Fortunately, Helpware can help you with this.
Helpware offers fully integrated outsourcing teams that could boost your company's customer experience. They can build the right team with the right skills to increase brand loyalty and competitive advantage across all customer channels.
With their offices across the United States, Ukraine, Germany, Mexico, and the Philippines, Helpware provides their clients with data-driven employees that bring solutions and strategies to craft an outstanding CX for your business.
Visit Helpware's website now to strengthen your digital CX strategy.