Understanding digital business in the online world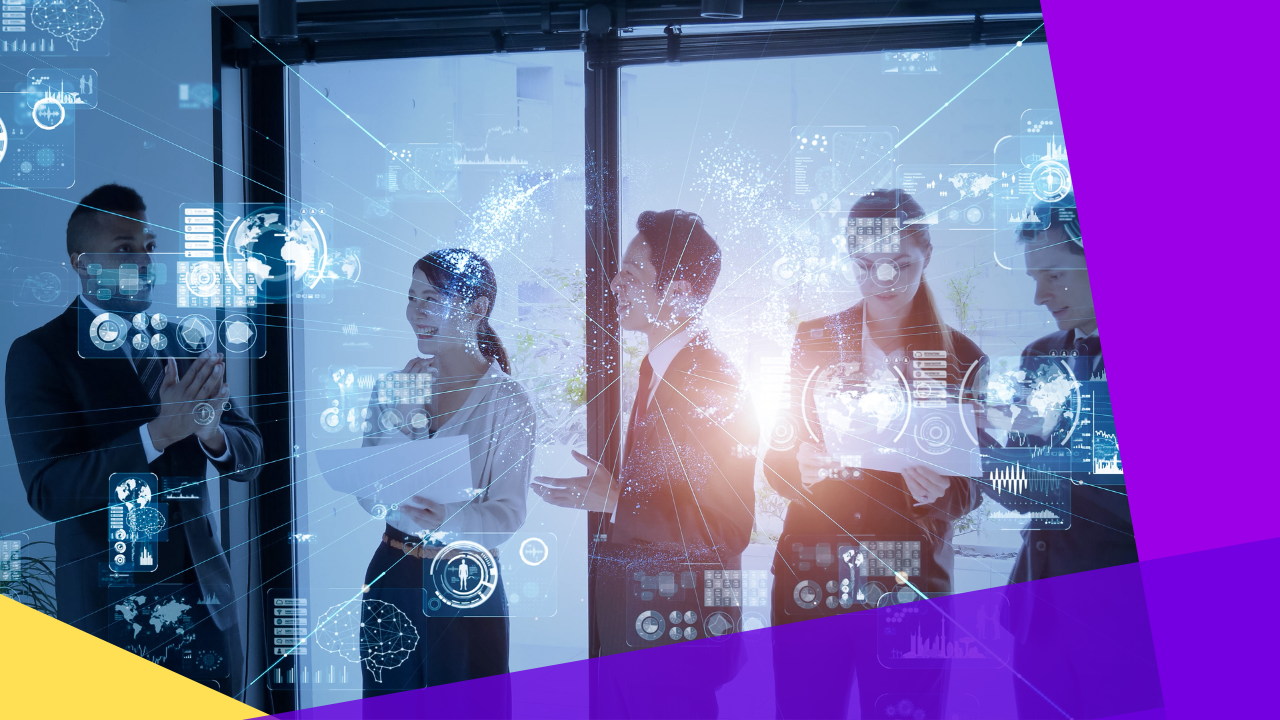 The key to success in today's digital world is a solid understanding of what customers want and the capability to deliver it. 
A digital economy grants people access to more information than ever, impacting their decision-making. To stay competitive, companies must upgrade to a new level of digital business where they're constantly responsive to customer needs and expectations. 
What is digital business?
Digital business is a new business approach that uses technology to create and quickly deliver more value to customers. This new business model has been growing unprecedently over the past decade, increasing through various industries.
Previously, technology was only used as an add-on to existing business processes. Today, technology has become integral to a company's operations and strategy. 
Digital business is enabled by digital disruption, which refers to any new element that fundamentally changes existing industries and creates new ones. 
In fact, digital disruption has created a new model for competition. Digital businesses are not content to just offer better products or services than their competitors but also quickly adapt to customers' changing preferences.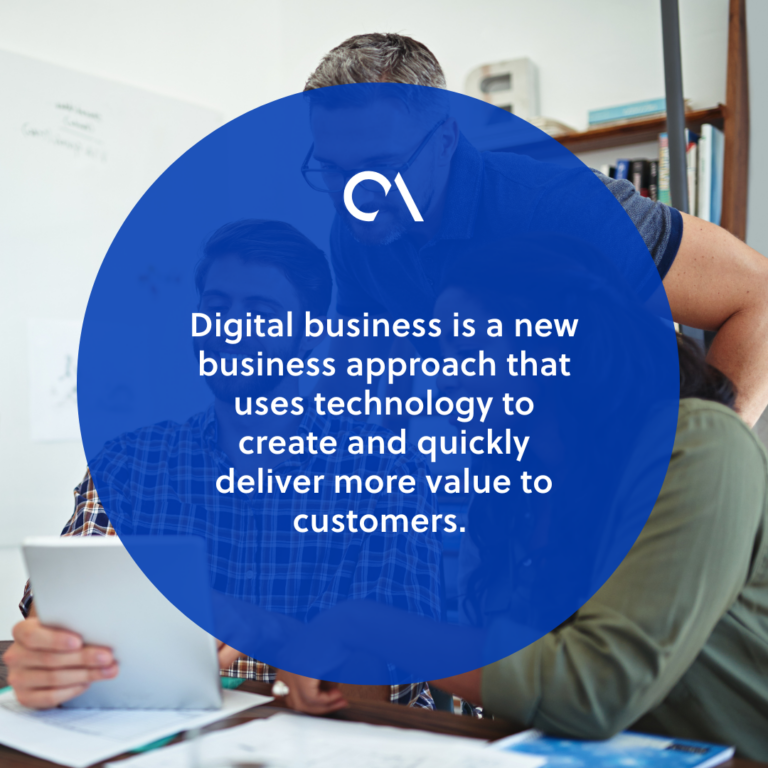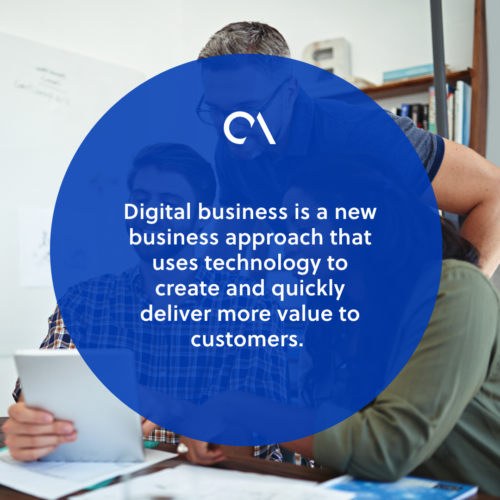 Major concepts of digital business
Digital business is characterized by the following concepts: 
Flexibility
Flexibility in digital business is the ability to change quickly and easily in response to new customer demands, technological advances, or other external factors. 
Digital businesses revolve around being agile, able to pivot on a dime as new opportunities arise. 
A large factor in the flexibility of digital businesses is the incorporation of open architecture and Application Programming Interfaces (APIs). This allows third parties to layer applications and access data from within a company's ecosystem for fast data-sharing. 
Scalability 
Scalability is important in digital business because it facilitates growth without compromising performance. A scalable digital business model has the potential to handle growing amounts of work as needed. 
Scalability is what separates good companies from great ones. As your business grows, so should your ability to scale to meet expanding demand and competition. Digital businesses especially require processing large volumes of data at high speeds. 
A digital business can achieve scalability through strategies like automation and outsourcing. 
Culture
Culture is an important concept of digital business, as it describes an organization's mindset and behaviors. Culture defines the beliefs, values, and actions of a business. 
A digital business's culture diversifies it from its competitors. It cannot be replicated because it comes from within the organization's very DNA. 
Digitalization changes how companies go about their strategy, structure, and leadership. Without a culture that supports a digital business, it's difficult to implement new technologies and meet consumer expectations. 
Quality
A digital business focuses on delivering quality service. It's a combination of three different aspects:
Functionality

– whether a product works.

Usability

– whether a product is useful.

Customer experience

– whether customers enjoy using it.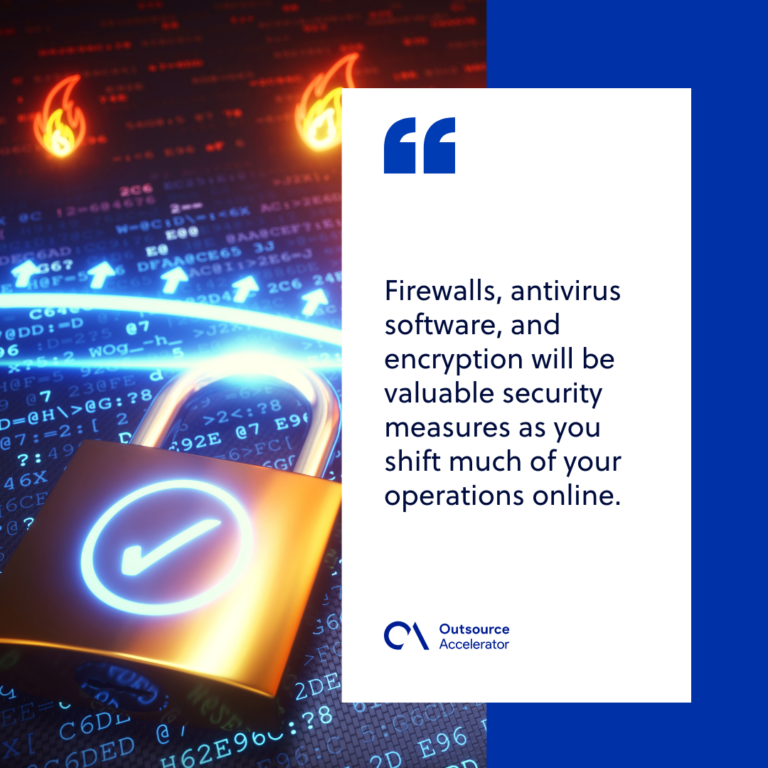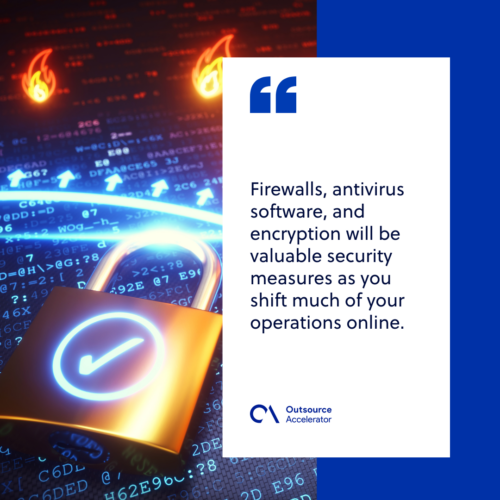 Components of digital business
Transformation to a digital business heavily affects an organization's strategy and operations. 
Here are some of the key components behind the digital business: 
Internet of things 
The Internet of Things (IoT) leverages the connectivity of smart devices, communicating data through the Internet. It's a crucial component of digital business, enabling companies to gather information and make decisions efficiently. 
IoT Analytics forecasts that there will be approximately 27 billion connected IoT devices by 2025 as the market remains predominantly positive for its adoption.  
Digital strategy 
Digital strategy details the "how" of a digital business. It defines how you'll achieve your objectives within the context of your broader mission and vision. 
Your digital strategy should answer questions like:

What do we want to achieve?

How do we get there? 

Who needs to be involved? 
A good digital business strategy identifies key challenges and opportunities that your business faces and how to address them. It never truly ends but evolves over time in response to the the audience needs. 
Digital engineering 
Digital engineering applies technology to build products and services that are digital in nature. A goal of digital engineering is to transform the product development process itself. 
Some common technologies used in digital engineering include:

Computer-aided design (CAD) 

Finite element analysis (FEA) 

Product lifecycle management (PLM) 
Digital engineers work across other departments of the digital business to ensure that products are developed in an integrated way.

Artificial intelligence 
Artificial intelligence (AI) covers a range of technologies that can perceive the environment and take responsive actions. While many AI products are still in their infancy, they're improving quickly, and businesses are eager to combine them with their operations. 
AI is able to perform tasks beyond the capabilities of humans, such as advanced image and speech recognition, natural language processing, and pattern identification. 
Interactivity
Interactivity defines the customer experience of the digital business's products. Customers today demand not just ease of use but also personalization. This is achieved by providing seamless integration between online channels. 
Interactivity helps build strong relationships and engagement with customers. Digital business aims to clearly understand and communicate with audiences, sometimes with the use of interactive tools like chatbots. 
This has led to a new era of customer service and support.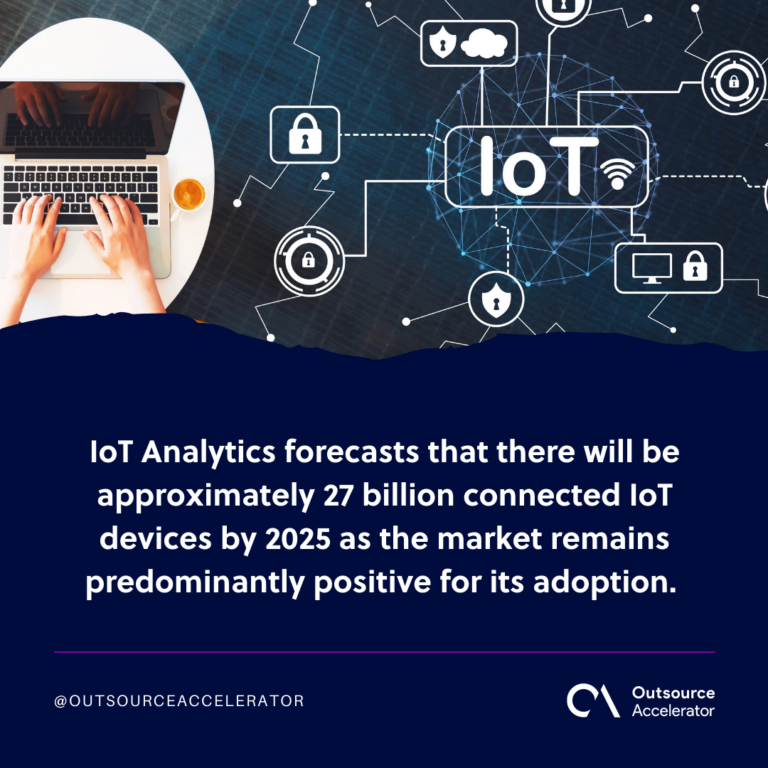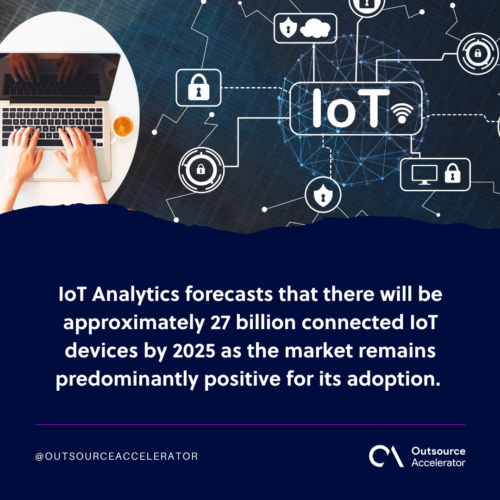 Building a digital business
Here are some best practices to build your digital business: 
Establish a strong brand identity.

Create a unique brand identity, including a name, logo, and visual style, that will resonate with your target audience. 

Invest in cybersecurity.

Firewalls, antivirus software, and encryption will be valuable

security measures

as you shift much of your operations online. 

Optimize for search engines.

Conduct keyword research to develop content for search engines.

Leverage multiple channels.

Utilize your website and social media to connect with users and engage them with valuable content. 

Provide excellent customer service.

Quick responses are a hallmark of digital business, so equip your customer service to adapt. 

Use data analytics.

Gain insights into customer behavior to improve your marketing strategy. 

Innovate continuously.

Stay ahead of the curve by keeping up with industry trends. 
By implementing these, you can ensure a successful digital business that grows your organization and gives value to your clients.