Indispensable role of a database administrator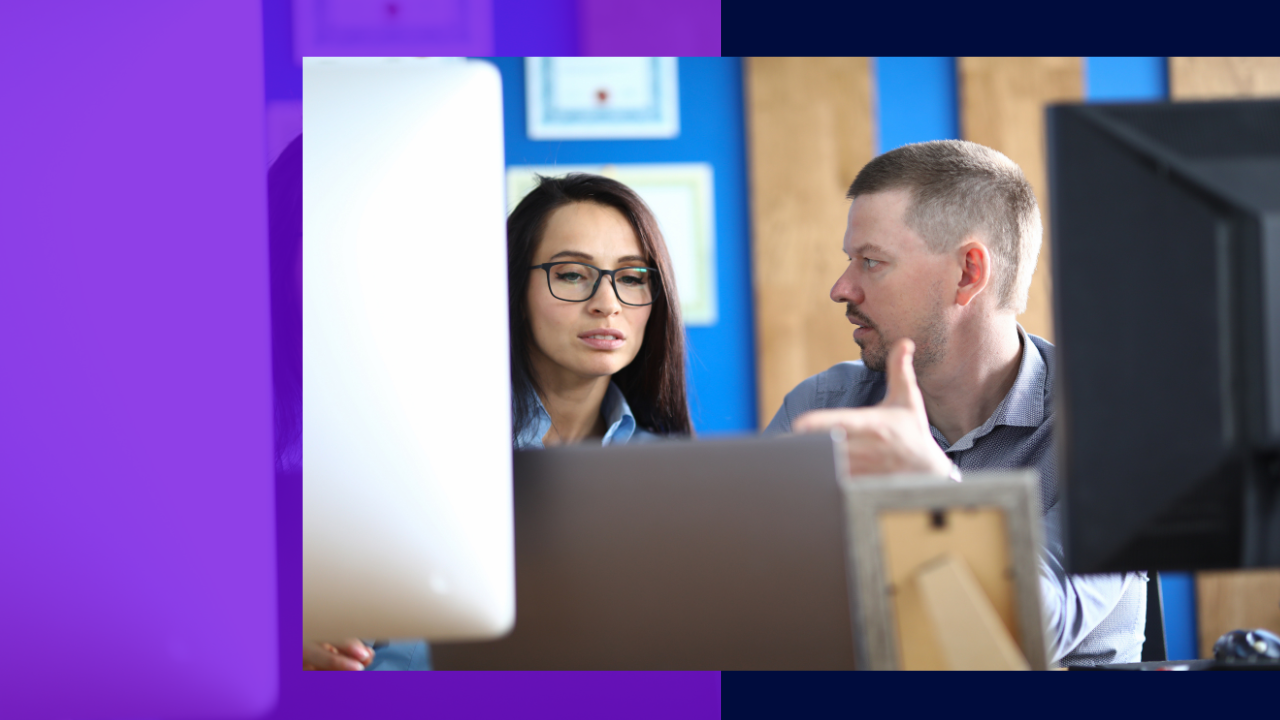 Database systems are critical for companies as they are repositories for storing and managing vast amounts of important data. 
These systems allow companies to organize, retrieve, and analyze data efficiently, which makes them essential for making informed business decisions.
Database systems that are not properly maintained can have severe consequences for a company. For this reason, a database administrator (DBA) is strongly needed to manage and maintain these systems.
Database administrators ensure the proper functioning and security of the databases. They work by undertaking tasks further discussed in this article.
Defining
database administrator
A database administrator (DBA) manages and maintains a company's database. DBAs are also responsible for the following main tasks:
Installing and configuring database software

Monitoring system performance

Performing backups and recoveries

Resolving database issues
In other words, they play a significant role in ensuring databases' smooth and efficient operation.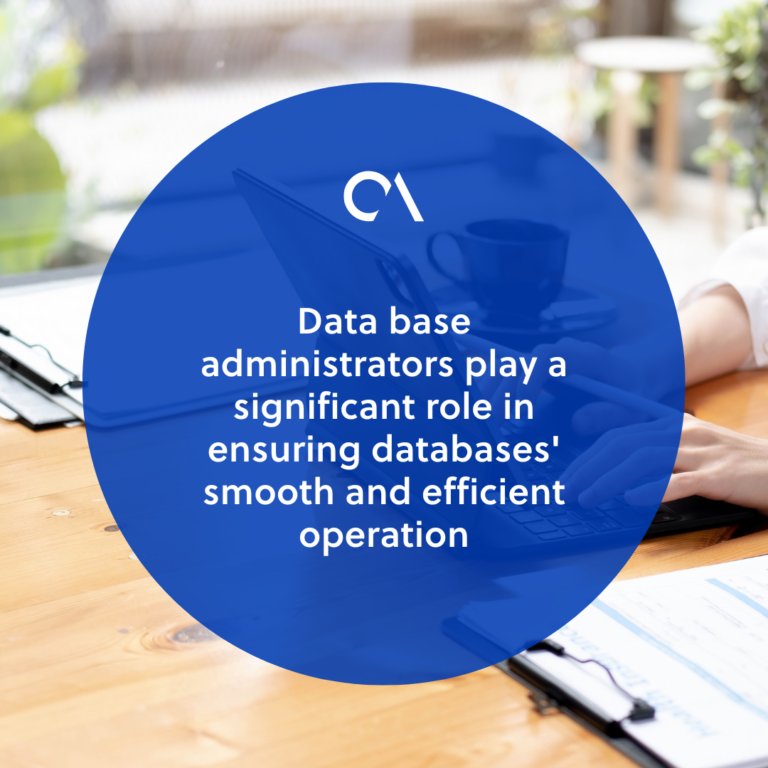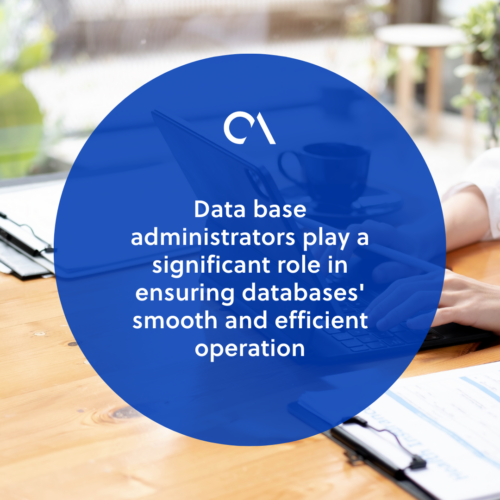 Database administrator: Scope of services
The scope of services of a database administrator is aimed at guaranteeing the optimal functioning and security of the databases and maximizing their performance.
Let's take a closer look at the various areas covered by a DBA's scope of services:
Database design and architecture
Database architecture and design are crucial to a database administrator's role. DBAs are responsible for creating logical and physical structures.
This involves designing tables, defining relationships between them, and ensuring efficient data organization.
By carefully designing the database, DBAs can ensure data integrity, optimize storage space, and improve the system's overall performance.
Configuration of database systems
Database administrators can enhance system performance and ensure that databases run smoothly. This is through optimizing server and storage configurations.
An excellent database administrator can also handle tasks such as implementing logging mechanisms and setting up replication or clustering for high availability.
Access control implementation
As noted earlier, maintaining database security is a critical responsibility of a database administrator. DBAs implement access controls to ensure that only authorized individuals can access sensitive data. 
An effective database administrator can also manage user accounts, define user roles, and assign permissions according to the principle of least privilege.
Further, DBAs can protect data from unauthorized access or modifications by implementing robust access controls.
Data migration and integration
A database administrator is involved in data migration and integration processes such as:
Transferring data from one system to another

Integrating data from different sources
This involves analyzing data requirements, designing data migration plans, and ensuring data's successful transfer and integration.
Exceptional database administrators do meticulous planning, mapping, and validation to ensure that they achieve data quality and integrity in this task.
Patch management and updates
A database administrator is responsible for ensuring the security and stability of the database by applying patches and updates.
DBAs stay informed about the latest releases from database vendors, test patches in a controlled environment, and apply them to production systems.
A regular patch management helps address vulnerabilities and fix bugs. It also keeps the database program up-to-date with the latest features and improvements.
Performance monitoring and optimization
A database administrator monitors the performance of database systems and identifies areas for optimization. 
Through continuous monitoring and optimization, a database administrator ensures that the system operates efficiently and meets the organization's performance requirements.
What should you look for in a database administrator?
When hiring a database administrator, there are certain qualities and skills that you should consider:
Technical expertise in database systems
A good database administrator should have a deep understanding of database programs. This  includes knowing different database management systems (DBMS) such as:
Database administrators should also be proficient in database design, query optimization, backup and recovery strategies, and other technical aspects of managing a database.

Problem-solving and troubleshooting skills
A database administrator often encounters various database issues. As such, an efficient DBA should be able to quickly identify the problem's root cause and develop effective solutions. 
Strong problem-solving and troubleshooting skills are essential for a database administrator to ensure the smooth operation of the systems.
Communication and collaboration abilities
Effective communication and collaboration skills are crucial for a DBA to understand the requirements of different stakeholders. A well-versed database administrator should be able to communicate technical concepts clearly and work effectively as part of a team.
Adaptation to new technologies
Technology is constantly evolving, and database administrators must keep up with the latest trends and advancements in database management.
A good database administrator should be adaptive and willing to learn new technologies, tools, and techniques to stay ahead of the curve.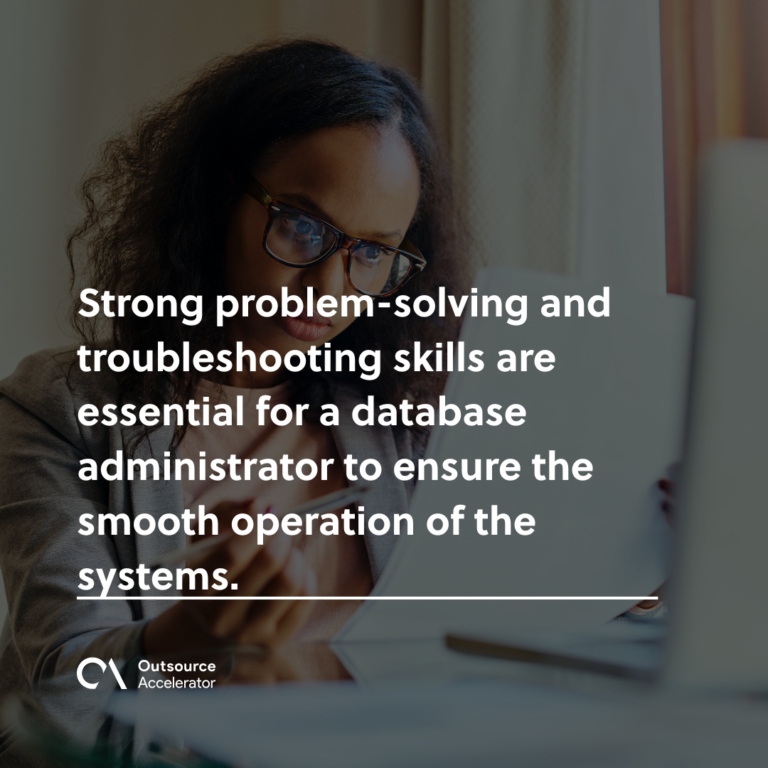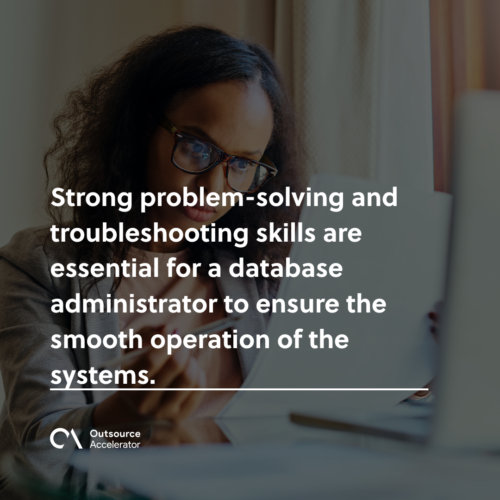 Database administrators secure database systems
As businesses rely on data for decision-making, the need for a skilled database administrator only grows. So, the next time you encounter a seamless and secure database system, remember that outstanding DBAs are behind this management and optimization.