What are data processing services, and why does it matter?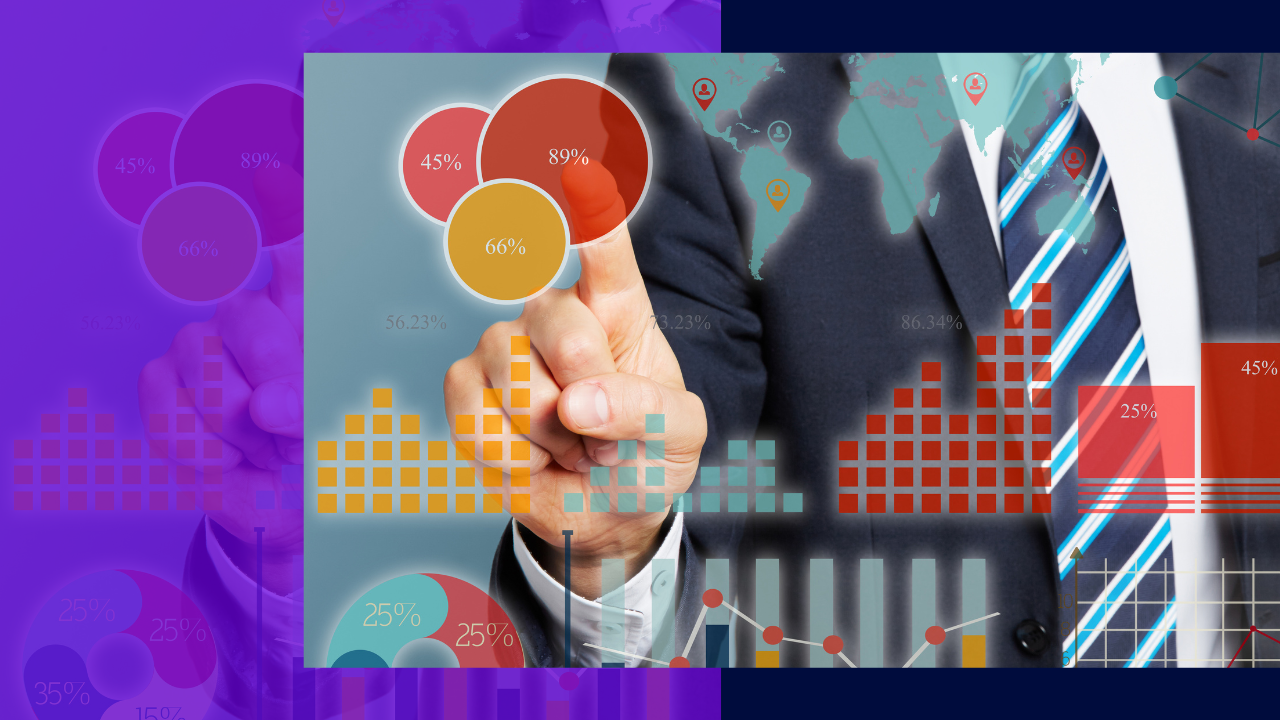 What are data processing services, and why does it matter
Data is generated every second, whether the internet is used to order food, make financial transactions, or learn about a particular subject. 
Social media use, internet shopping, and video streaming services have contributed to the rise in data. One study suggests that by 2022, every person on the earth will produce 1.7MB of data every second. 
Data processing is necessary to use and gain insights from such a vast volume of data. This article tackles data processing and how data processing services matter for businesses worldwide.
Data processing defined
Data processing refers to the act of taking raw data and turning it into information that can be used.
An organization's team of data scientists and data engineers often performs it in a step-by-step manner. The unstructured data is gathered, categorized, processed, examined, and stored before being presented more comprehensively.
Data processing is crucial for companies to improve their business strategy and gain a competitive edge. Employees across the organization can understand and use the data by turning it into readable representations like graphs, charts, and texts.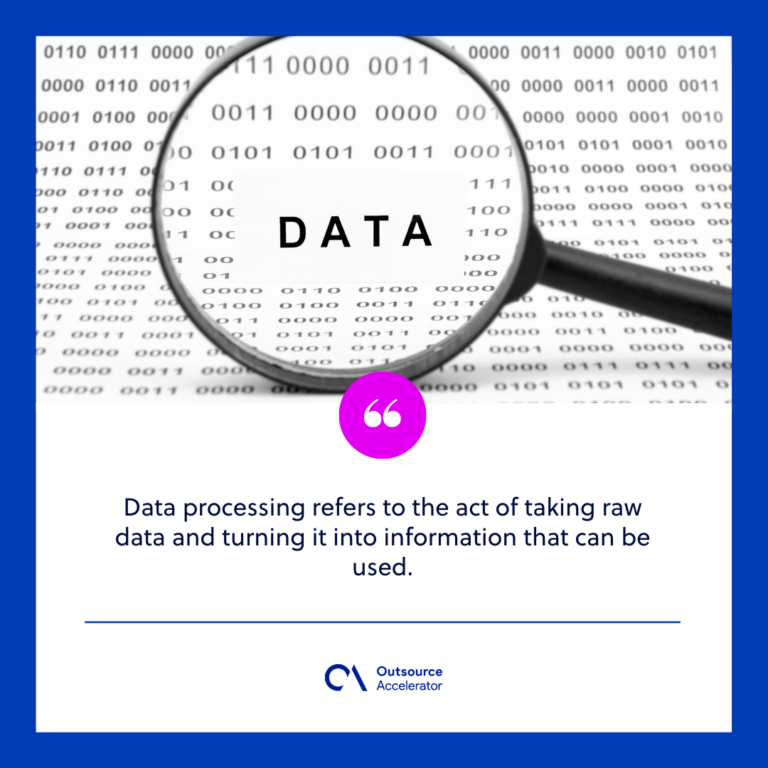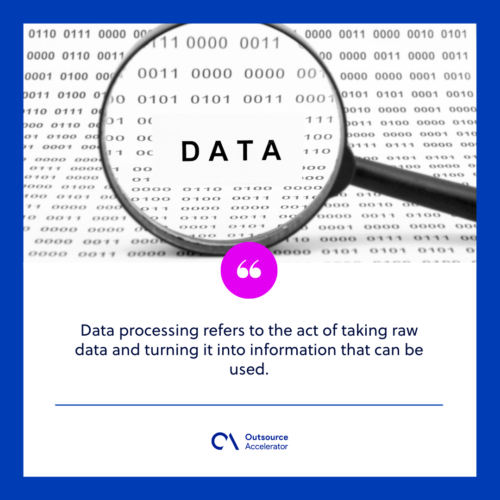 Why do the data processing services matter?
More and more information is being gathered for different purposes. Therefore, it is necessary to save, sort, filter, analyze, and show the information that has been gathered. Depending on the collection's size, this process may require more time and effort.
Without data mining and data management, it is impossible to achieve the best results. The output and usefulness of the processed data are directly impacted by each stage, from data collection to display. 
Processed data saves a lot of space and is simple to organize by type and information—this aids in ensuring that all employees can quickly learn and interpret it.
The majority of industries and enterprises depend on data to deliver high-quality services. Data collection and its implications are crucial components of managing and assuring the validity of statistical results.
This is necessary for customers and company executives to access transactions and payment information easily.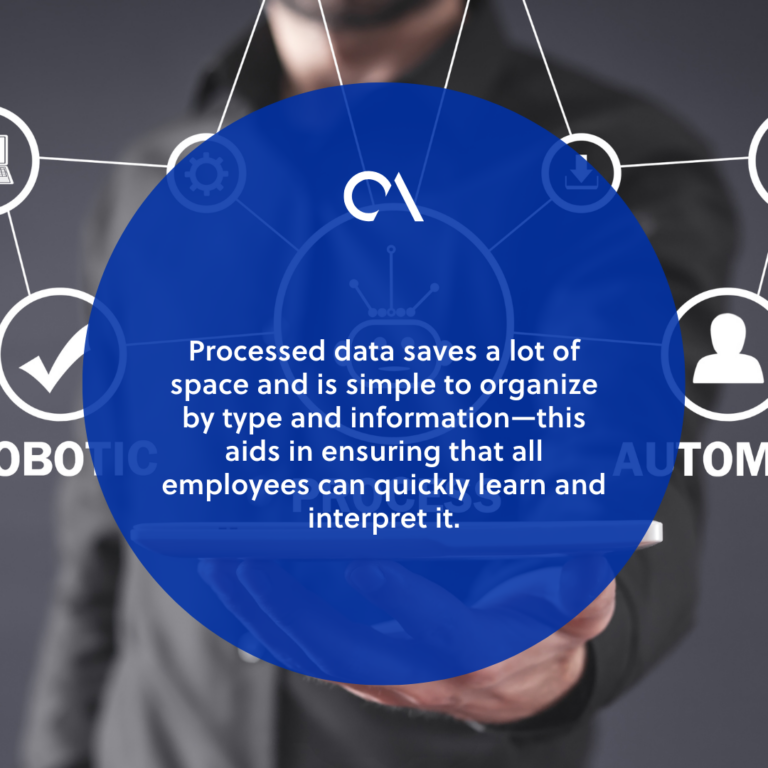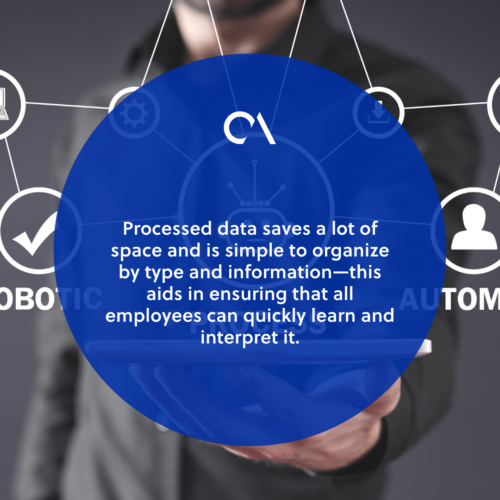 Types of data processing services
Depending on what the data will be used for, many types of data processing services exist. Below are the five main types of data processing. 
Commercial data processing
Commercial data processing integrates business and technology to make it practical for a company. It entails feeding the system with a vast amount of data as input and producing massive output. 
This system often processes standardized data, significantly reducing the likelihood of errors.
Scientific data processing
Scientific data processing uses a lot of computational operations but uses lower volumes of inputs and outputs. Mathematical and comparing operations are included in the computations. Any possibility of errors in this type of processing is inadmissible since it could result in incorrect decision-making. 
The process of validating, categorizing, and standardizing the data is carried out cautiously to ensure no erroneous links or inferences are drawn.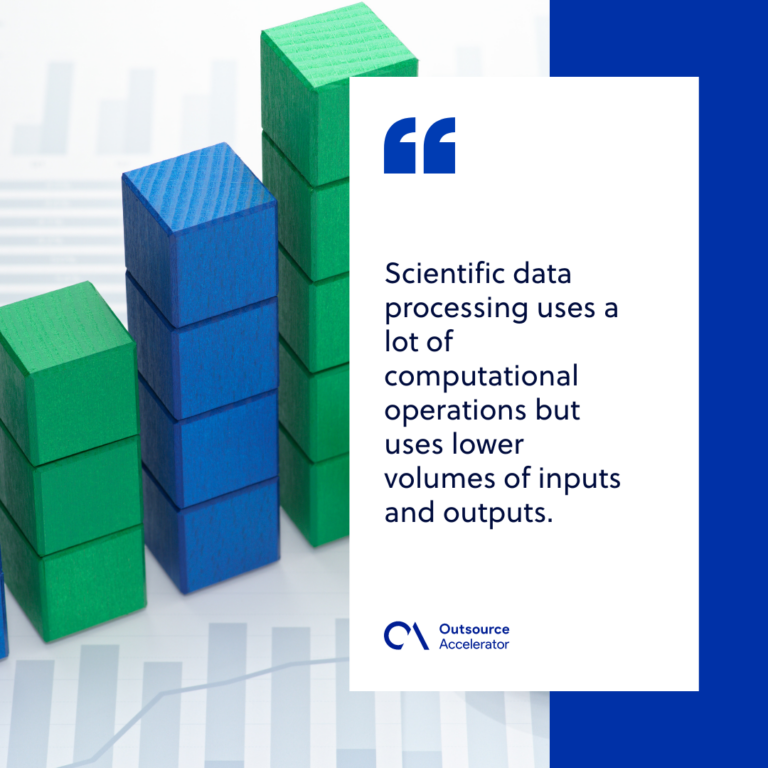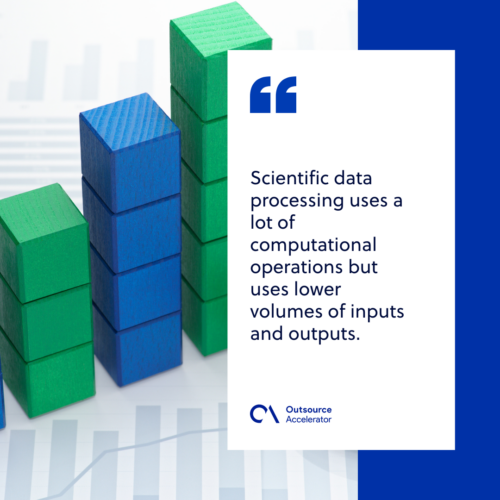 Batch data processing
This type of data processing involves handling several cases simultaneously. The majority of the time, when the data is homogenous and present in significant amounts, batches of the data are gathered, analyzed, and utilized. 
The contemporaneous, simultaneous, or sequential execution of an activity is referred to as batch processing. This is known as simultaneous batch processing when they are all carried out simultaneously by the same resource for all cases. 
Online data processing
Online processing, which differs from "batch" processing, is defined as "interactive," within the constraints of patience, in today's database systems. 
Similar to how conventional query processing engines are constructed, online processing can be created out of several relatively simple operators. 
Online processing of large databases often makes up a significant portion of analytical activities. Therefore, it should not surprise that modern online analytical systems offer interactive performance.
Precomputation is the key to their accomplishment.
Real-time data processing
Because the existing data management system is always reliant on periodic batch updates, there is generally a discrepancy of many hours between an event occurring and documenting or updating it. This limits the system's ability to process data as needed. 
This created a requirement for a system that could capture, update, and process the data in real-time, or as-and-when, helping almost to eliminate the duration between occurrence and processing. 
Massive amounts of data are being pumped into organizational systems; therefore, storing and analyzing such data in real-time would transform the situation.
Data processing services for companies
Without data processing, businesses cannot access information that could heighten their competitive edge and provide essential business insights. Because of this, all businesses must recognize why and how they must process all of their data.
Although data entry and capture are often casually referred to as "data processing," they are laborious processes that demand accuracy. Because of this, a lot of businesses, including freelancers and small and medium-sized enterprises, have recently begun to offer data processing services.
While it may seem like businesses have many options, working with a strategic service provider is essential if they want to get the most out of their priceless data.