What to look for in a data entry specialist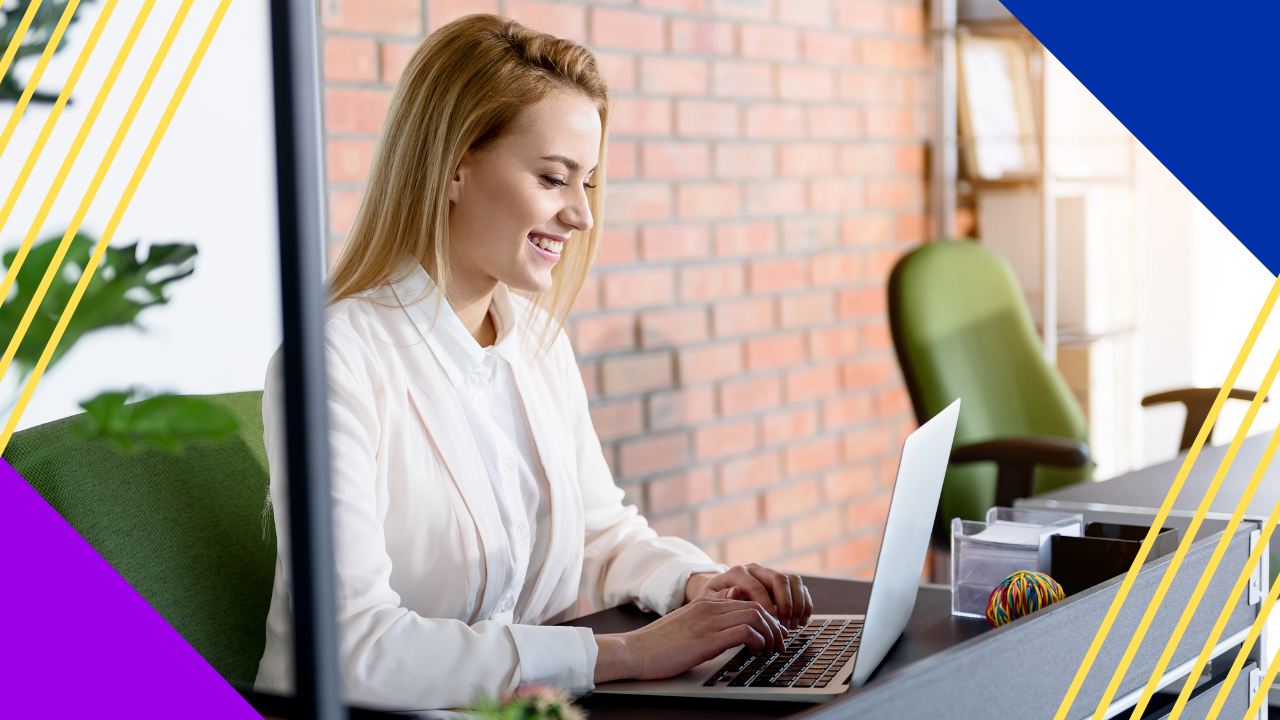 In today's age, data is the backbone of every organization. Many businesses deal with the problem of managing all that data in one place, especially when it grows exponentially. 
Failure to keep an eye on the data stored in a system can cost a lot of time and money. Also, if sets of data are not properly organized, they will definitely affect productivity. While you may have the fundamentals of your business set up, there are other aspects you could improve on. 
Perhaps, some of your processes don't run as smoothly as they should, or maybe they are prone to errors and require an overhaul. That's what makes having a qualified data entry specialist for your business so important. 
Booth and Partners is a premier outsourcing company that helps businesses with their data management needs. Offshoring data entry specialists from one of the leading outsourcing firms ensure accurate and quality data for your organization. 
What does a data entry specialist do?
A data entry specialist is responsible for entering, keying, scanning, formatting, and organizing data into a database or spreadsheet. The information may be customer records from retail stores or hospital medical records. 
Data entry specialists' duties vary from job to job, but there are some basic tasks that all data entry specialists perform. These include:
Data entry

Editing and formatting existing files 

Organizing paper files and documents according to specific criteria 

Scanning paper documents into digital files using optical recognition software 
According to Technavio's report, the data entry outsourcing services market share is projected to increase by USD 552.63 million from 2021 to 2026 at a CAGR of 6.1%.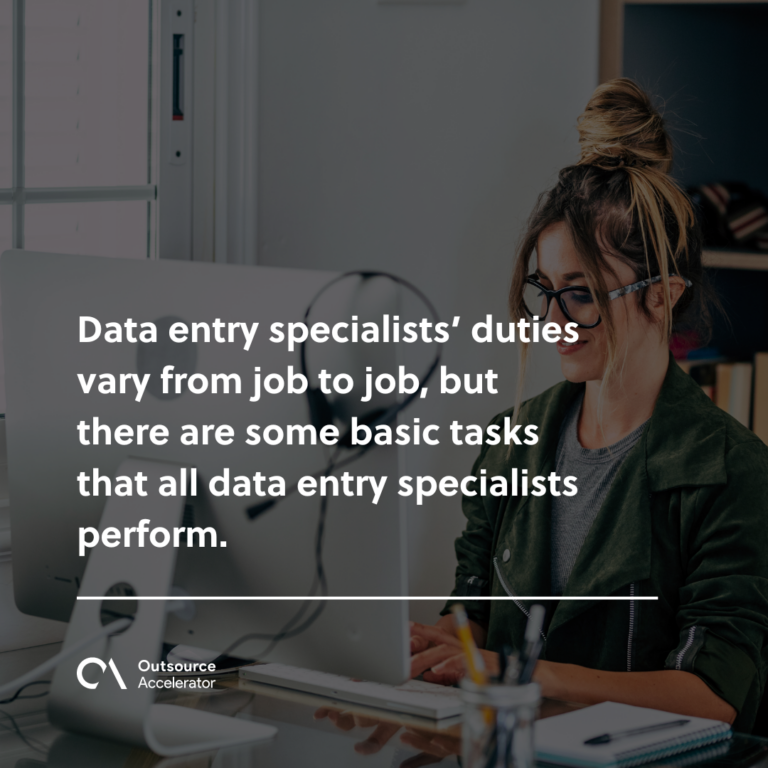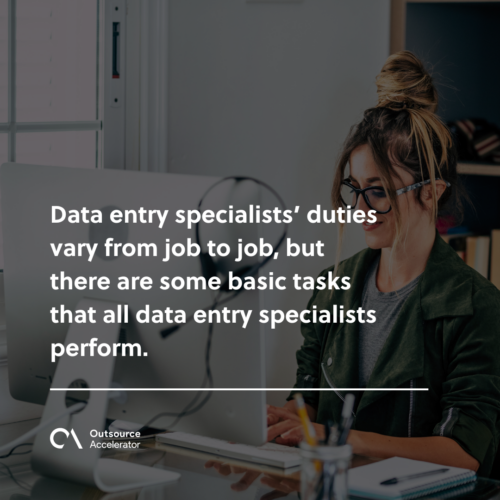 Data entry specialists can be found in various industries, including healthcare, finance and insurance, retail and e-commerce, education, government, and non-profit organizations.
A large part of being a data entry specialist involves training on using the software to enter data into their computer systems. This requires patience and skill because not everyone learns at an even pace or can work with computers as quickly as others do.
Essential skills you should look for data entry specialist 
Data entry specialists can be quite diverse, depending on the employer's needs. However, here are some of the specific skills you should look for when hiring one:
Proficient in typing
Data entry specialists spend most of their time typing and entering information into a computer. Thus, they must be excellent and fast typists and can do the job accurately. 
This will save businesses time and money. While it isn't an absolute requirement, it will help make the process go more smoothly. 
Accuracy and attention to detail 
Data entry specialists must be highly accurate with numbers and letters when entering data. They'll need to be able to read and type it into the system while mantaining firm attention to detail. 
An error in one record could cause problems later when someone tries to access that record or uses it as a source for other information.
Understanding of basic software 
Most businesses use a certain type of software to organize their workflow and keep track of their customers, clients, and shareholders. A data entry specialist should be familiar with at least one standard software program to enter information correctly into the system. 
Being proficient in databases helps them create and maintain data efficiently and accurately.

Communication skills
Data entry is a vital part of any business, and your specialist must know how to communicate clearly in both written and verbal form. Employ a data entry specialist who can communicate well with your other employees and customers.
Research and data collection skills 
Another important skill you should look for when hiring a data entry specialist is research and data collection skills. 
They should be able to find information from various sources like survey forms or customer databases and write it down accurately in an organized manner according to your specifications. 
Organizational and time management skills 
Further, data entry specialists must be organized and good at managing their time. They should be able to arrange their work effectively and meet tight deadlines without compromising quality.
If they do not have these abilities, working on multiple projects at once seems to be impossible, thus, affecting the quality of their work and productivity.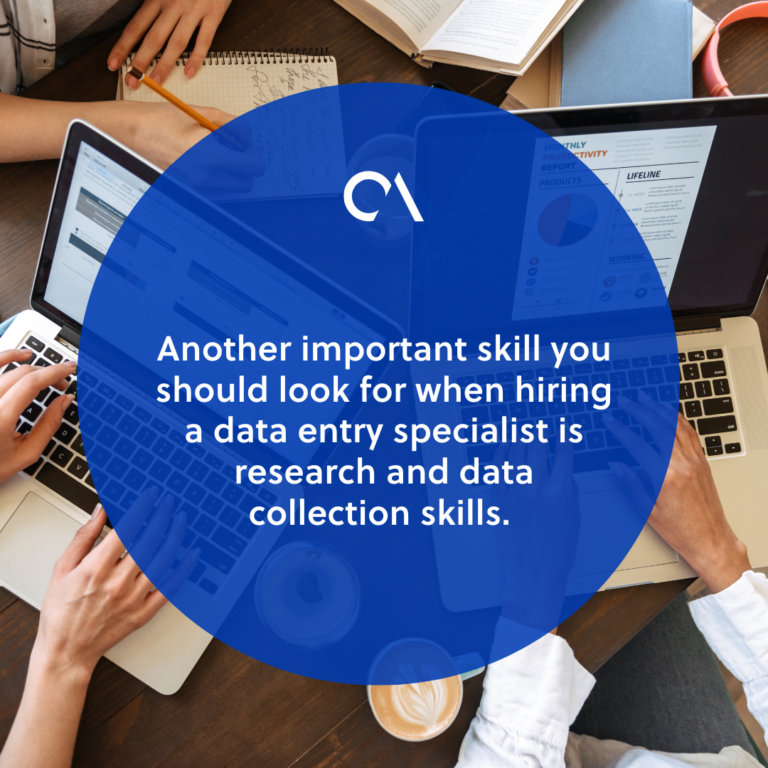 Why should you outsource offshore data entry specialists?  
The rise of outsourcing has allowed businesses to focus on their core competencies. 
Small businesses usually lack enough resources to hire an in-house staff who can dedicate their time solely to data entry. Even if you did, it would be costly. Outsourcing allows you to use the services of experienced professionals at a fraction of the cost. 
Going further, if your business needs to enter thousands of records into an online system, it would require far too much time and effort on behalf of one person. 
It's also important to remember that data entry specialists are trained professionals who navigate through complex fields and find errors in the data before they even happen.
When you outsource data entry tasks to an offshore team, they can work faster and more efficiently. They have the experience and knowledge of what it takes to complete the task effectively and efficiently.

Revamp your data management with Booth and Partner's data entry specialist
Data entry specialists have become integral to businesses worldwide as they provide several advantages to companies. 
With Booth and Partner's data entry specialist,  you can ensure your data is controlled. This outsourcing firm understands how important it is to have accurate information at your fingertips at all times. 
Thus, its years of experience working with clients from all industries served as its training ground in handling even the most complex projects. 
Get in touch with Booth and Partners today to get first-rate data entry services!