Why outsourcing data entry could improve your business
As your company grows, your data processing demands can also become challenging and time-consuming. It sometimes reaches the point where maintaining the accuracy and integrity of your database can be too much to handle in-house.
The best option to address this problem is to hire a team of data entry outsourcing experts. With their help, you can maintain an organized and inefficient data system that you could use to make crucial decisions in your business. 
What does a data entry specialist do?
Data entry specialists, or data entry clerks, serve as the middleman between paper information and computer data. 
They take data from different sources, whether printed or written down — such as checks, invoices, or reports — and enter it into the company's processing, storage, and analysis system.
Database clerks are also responsible for comparing and verifying data with the source documents, re-entering them to check for errors, and reporting possible losses, profits, growths, and business revenues.
When working a data entry job, a person has to be diligent in checking and storing the files to ensure accuracy and easy access to the organization's internal information.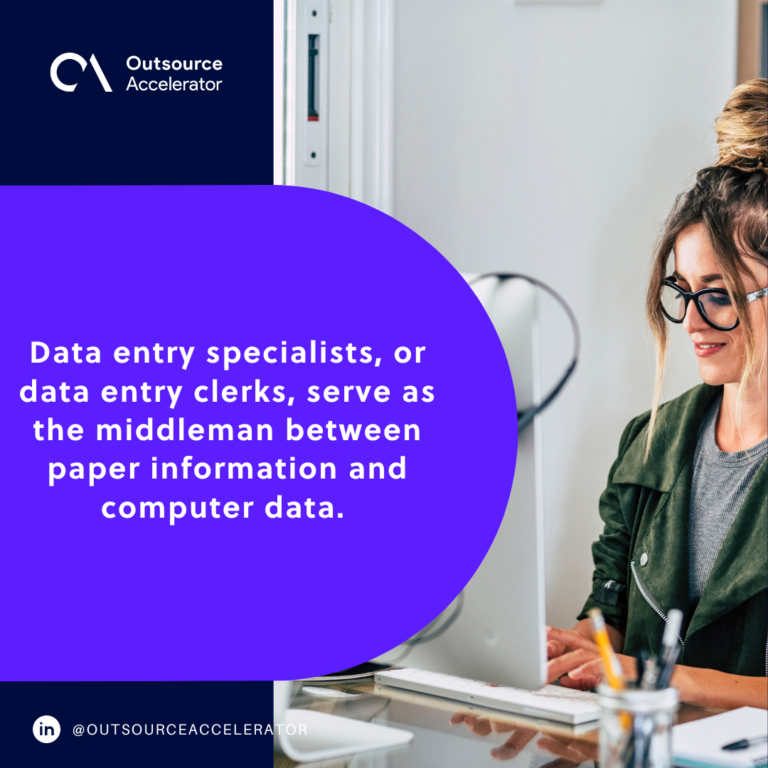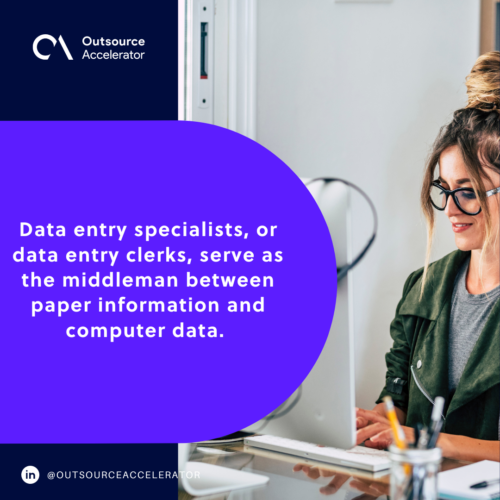 Why should you outsource your data entry function?
Data is valuable to every company. However, most organizations tend to overlook this function as it has become one of the most outsourced roles in every industry. 
The list below discusses several benefits that you could get through hiring a data entry outsourcing team.
Save on time and costs
Out of all the benefits of outsourcing, the main one is the time and cost savings that it could bring to your company. 
A data entry outsourcing provider can cover overhead and operational costs — helping you save on your overall expenses. 
Additionally, because they are well-trained in the field, they can cover a large volume of tasks in a short amount of time. 
However, lower costs do not mean that you will have to compromise on the quality of the work. Outsourced data clerks can deliver the output and quality you need, allowing you to gain more in the process.
Access to data specialists
Data entry requires hiring trained clerks to enter accurate and organized information into your system. 
If you start an in-house data entry team from scratch, you have to manage the new employees' hiring, training, and onboarding process.
If you choose to outsource, you can transfer all these responsibilities to your chosen service provider. Outsourcing allows you easy access to talented resources.
Scalability
A company's workload can be unpredictable. There are times when you need a huge team to work on your backlog of data, while sometimes you don't.
Data entry outsourcing helps you address these unpredictable trends. Hiring a service provider allows you to easily scale up or down your team and get the job done within the same speed and accuracy levels.
Focus on core duties
To compete in the global market, businesses need a razor-sharp focus on their crucial business propositions. Other supporting tasks should not take away the company's focus from the core business. 
If you have a data entry outsourcing team on hand, you can have your in-house employees perform the most important areas of your business and your core duties.
Secured data
Given the advanced methods of cyberattacks these days, every company's goal should be to secure its data. 
Companies that serve several clients should strictly follow the international security standards in safeguarding information and backing up data.
With a trusted service provider, you can access the best resources needed to secure your organization's collected data.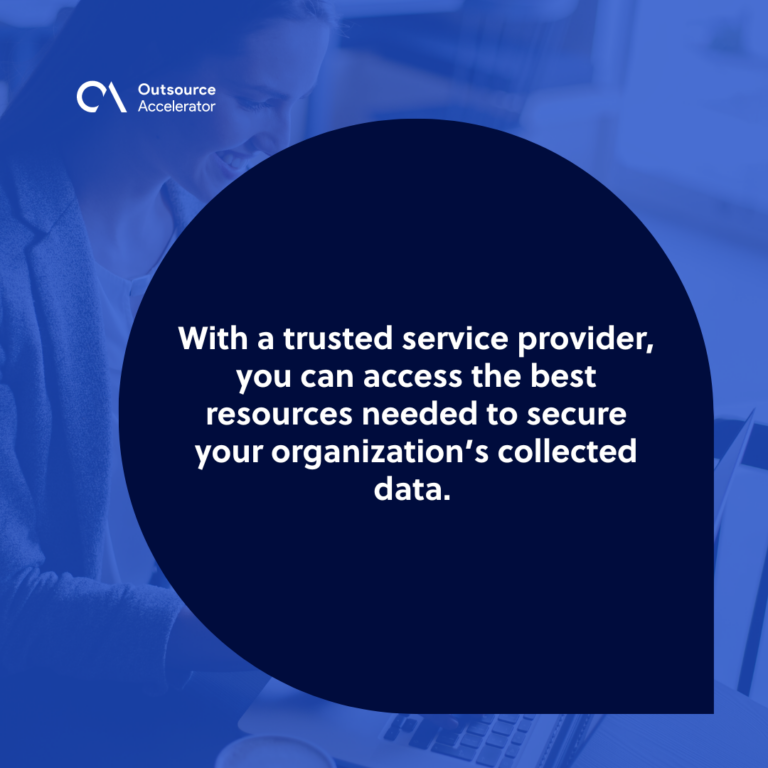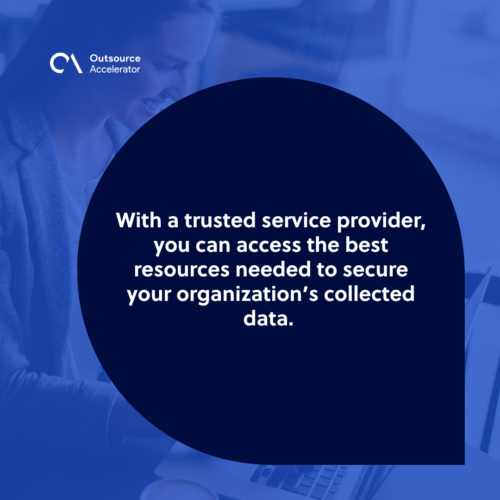 SixEleven's data entry team
It is impossible to fulfill the job of a data entry clerk while also focusing on core business functions. Data entry outsourcing can be the most innovative and cost-effective option that you can choose for your company.
SixEleven can provide you with the best team of data entry clerks that fits your business needs. This Philippine-based agency not only promises to gather data for you, but also to get to know your market to help improve your products and services.
At the same time, their expert encoders are equipped with secure encryption to accurately encode and save your data to protect your database from potential breaches.
Aside from data entry, SixEleven provides lead generation, telemarketing, tech support, customer support, helpdesk, and quality control validation services to clients across the world.
Visit SixEleven's website now and explore their other outsourced offers!