Customer success vs customer support: Why they're both important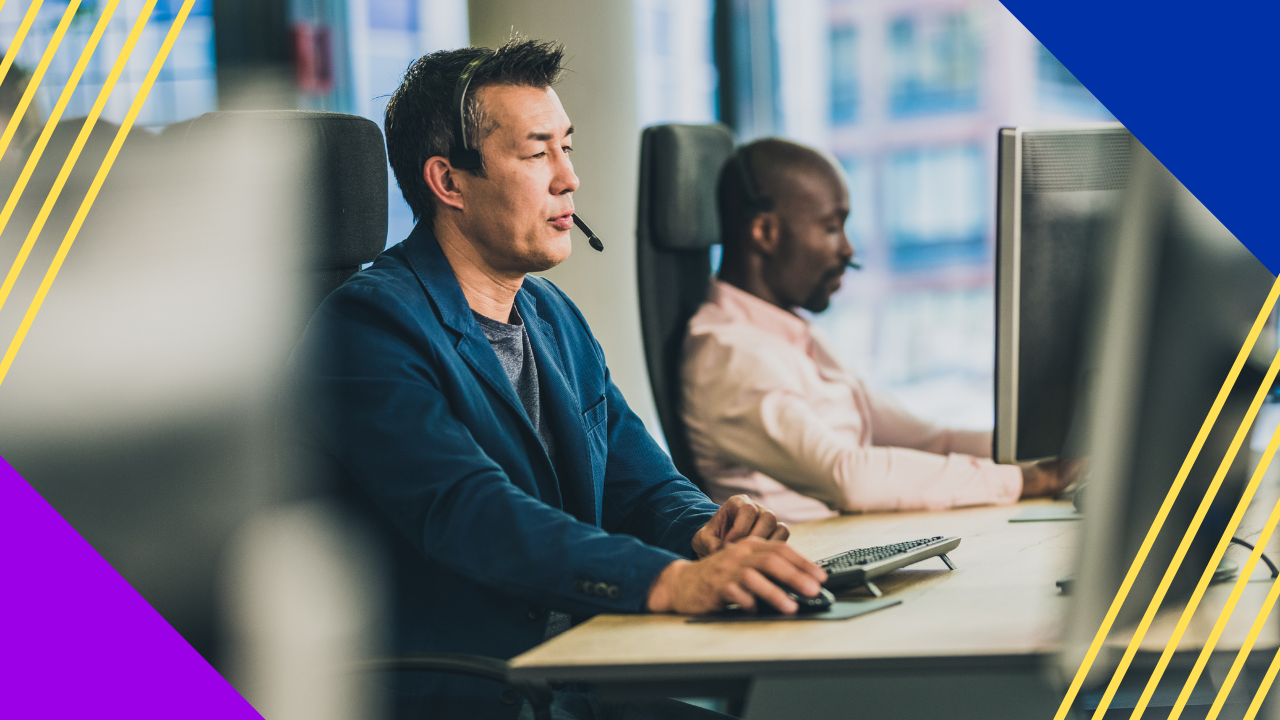 In a world where consumers ultimately run the business world, companies are striving to provide them the best possible consumer experience in order to foster brand loyalty.
But when we take a look at the inside of things, there are certain departments that work together, and some even clash. In this instance, we will see how the debate of customer success vs customer support is still ongoing.
There's no doubt that both of them have important roles to play in a company. Both customer success and customer support are empirical to ensure that consumers are well-taken care of.
It's not a surprise that both of them can be codependent on each other.
What is customer support?
Customer support refers to the act of providing consumers and patrons with assistance. Mostly in regards to questions, concerns, and issues that have something to do with the company's products and services.
The role of Customer Support Representatives (CSR) is to assist consumers with whatever question or issue they may have. All activities pertaining to resolving the issue are done in a timely manner.
CSRs interact with the consumers on a daily basis, often making themselves the first point of contact for the company.
You'll want a strong team to handle your CSR concerns, and Emapta as your offshoring partner can provide that for you.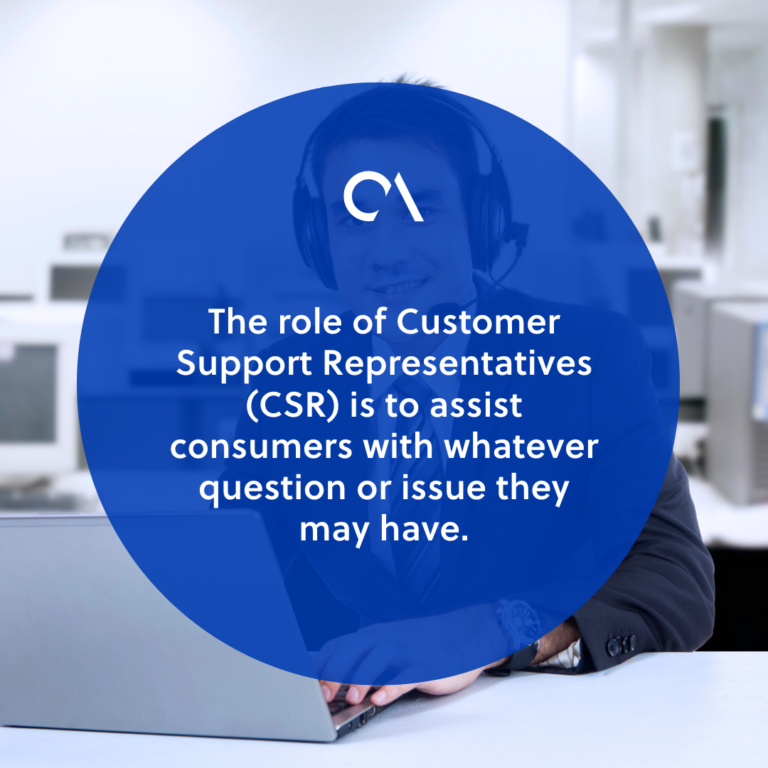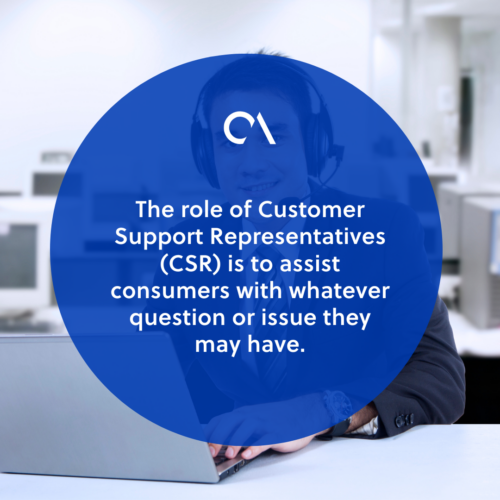 Types of different consumer support channels
In order to have a successful CS department, businesses and companies usually have at least two campaigns that serve as the primary communication channel for their patrons. 
They train their agents to utilize these communication channels to resolve complaints and answer any incoming inquiries.
A part of the training is to ensure that agents get at least a 95% consumer success rate in order for them to become top performers. But keep in mind that success ratings are heavily subjective and team leaders have to compute them based on standards.
Inbound support
Inbound customer support refers to the activities in which the consumers contact the company to ask a question or raise a concern. 
This works with software that queues every ticket—be it a call, a chat, or an email—to active agents. Then the free representative can take the subsequent ticket after they close an active one.
The inbound queueing system generates an endless loop of tickets waiting to be attended to. On an average day, reps have to take on calls, chats, and emails nonstop to hit their daily KPIs.
While this system works just fine, there are some concerns as to the general busyness of a CS representative's day. Some believe that this causes burnout and mental health decline amongst call center agents. 
Some companies combat this by offloading half of their customer assistance department to business processes outsourcing companies and keeping the other half onsite. By doing so, they are diverting the influx of inbound tickets and giving their employees flexibility in workload.
Outbound support
Outbound support is mainly used for contacting consumers, prospects, and leads. 
An example of outbound assistance is when a patron leaves their concern along with their contact details. They also sign their consent to let the team contact them further.  This can be seen in various industries and companies such as banking institutions, telecom organizations, consumer product retailers, and more.
Telemarketing and telesales are both an example of outbound campaigns that exist inside company departments.
Voice campaigns
These two kinds of consumer support can further be divided into two categories: voice campaigns and non-voice campaigns.
As the name suggests, voice campaigns engage in live conversations that happen between a CS agent and a consumer over a phone. The call can range wildly from a few minutes to closer to an hour, depending on the complexity of the issue.
Customer support representatives on voice campaigns
Companies usually profile the right applicants to voice campaigns. They need to show the following skills and characteristics:
Brevity;

A strong sense of self;

A commanding yet approachable tone; and

A strong verbal knowledge of the English language.
There are tests that call centers utilize to know if the candidate will be passing on to the next recruitment phase. These tests, namely SVAR, Versant, and Berlitz, are still employed by outsourcing companies around the world, especially in countries where English isn't the native language.
Non-voice campaigns
Non-voice campaigns are "highly coveted" amongst the agents in BPO companies as one might think that it's easier to not talk to strangers over the phone.
Companies often choose applicants for non-voice campaigns based on their typing skills and written communication knowledge. The average typing rate that non-voice agents have is about 40-60 words per minute with a 95% accuracy rate.
Some say that it's not hard to pass through the process but with a large volume of people second-guessing voice campaigns, BPOs took it upon themselves to profile those applicants.
Email representatives
Email reps are those who are tasked to answer and reply to any incoming email concerns and questions from patrons.
They usually handle large volumes of emails each day, replying and following up with the previous conversations that they have.
One difference between email and chat support is that emails aren't usually instantly replied to by the consumer. This way, email reps can still have a somewhat organized conversation with their current tickets.
Chat support reps
Chat support representatives are live chat agents that respond to live inquiries made by patrons online and usually via a chat box pop-up or through any messaging channel like Facebook Messenger.
These agents handle multiple chats simultaneously, every day, to hit their KPIs. Being a chat assistance agent takes a lot of focus when it comes down to the real thing.
Since most chats are live and instant, they need to be present at all times, typing up to 70 words per minute to catch up with the demand.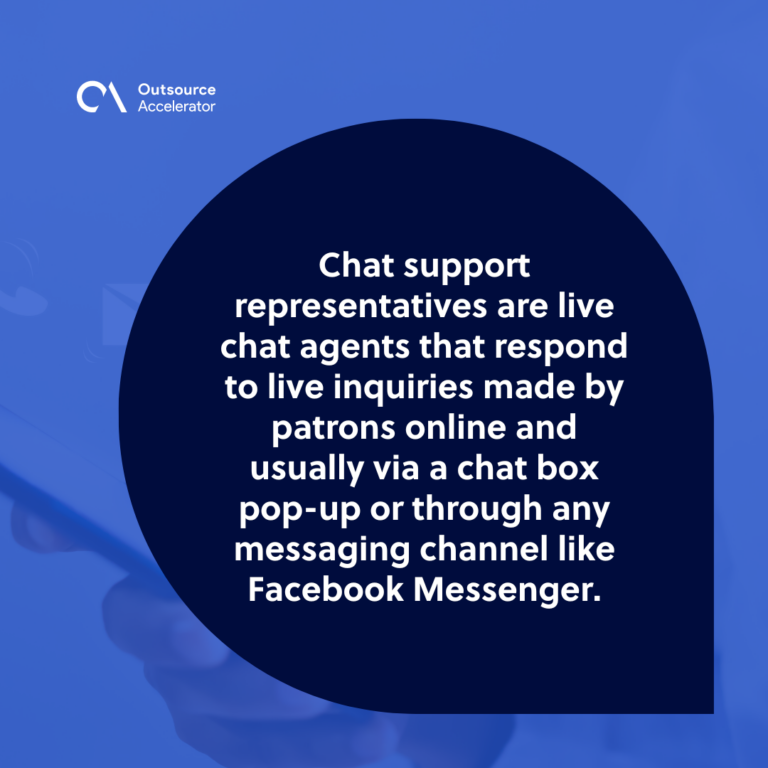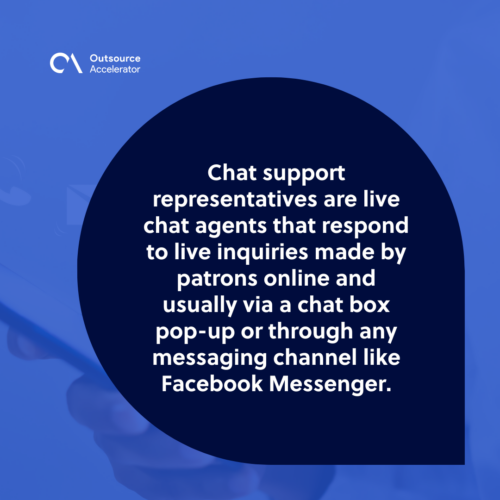 What is customer success?
From customer support comes customer success.
It refers to the act in which companies anticipate the needs of the consumer based on their interactions with the product and the assistance team. 
When trying to achieve consumer success, businesses often pull their best to get a high rate as this directly correlates to brand loyalty and high revenue.
Rating customer success through different channels
While consumer success is highly dependent on the company and is subjective, there are things that every business uses to rate the fondness of their consumers.
There are different channels that can be utilized in so many ways, including figuring out the success rate of the company.
Social media
Social media channels are vast and they cover a lot of ground, to say the least. But people nowadays are more active on social media sites than ever.
Start-up companies by millennials often cater to their generation with a catchy and quirky marketing tone and work culture. Some older businesses try to change their approach to fit in.
Through social media, companies—no matter how new or old they are—can gauge customer success vs customer support, as with the latter, consumers need to interact with a representative. 
Even then with the CS rep, the consumer's rate would be highly dependent on how the interaction went.
Audience engagement
With audience engagement, success rates can be measured through several distinctive metrics: likes, comments, shares, organic traffic, and so much more. But most importantly, audience engagement and social media go hand-in-hand.
Customer success and customer support are always in a "battle" when it comes to engagement. But with a laid-out engagement strategy, these two actually complement each other and co-exist in one department.
Surveys and polls
After-call surveys and polls are a good way to gauge success on a smaller scale. Some companies also use those surveys to suss out which agents have a higher success rate with consumers and which ones don't.
This one can also be highly subjective based on how the interaction went and how the issue or the question was resolved. It still is helpful for team leaders to conduct a "continuous learning" program for those who have a low rate.
Why is customer support important to achieve consumer success?
Customer assistance is directly tied and related to satisfaction and success. Otherwise, how can businesses gauge and measure how much of a good job they're doing without interaction?
On the other hand, customer success can also tell businesses how to improve their operations. As companies with low success rates amongst their target market inevitably go through rehabilitation.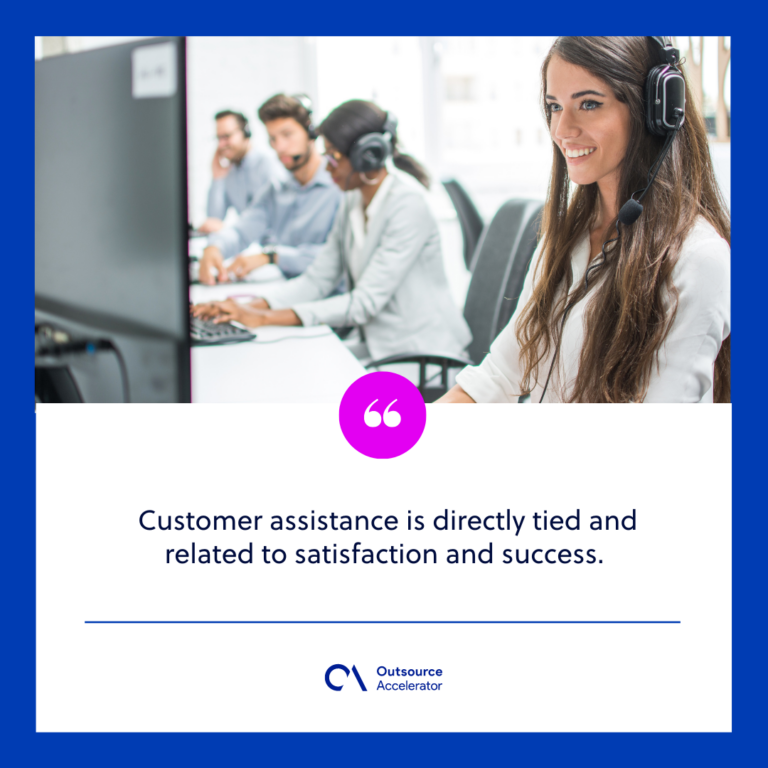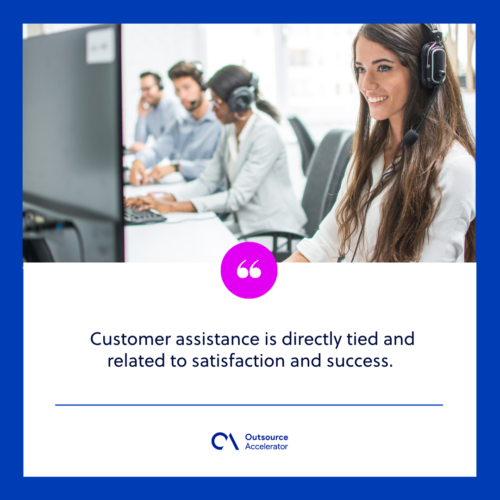 Customer success and customer support: Co-existing
Throughout the article, customer success vs customer support has been a recurring theme. But in reality, these two actually should and will co-exist with each other.
Under the customer trifecta (experience, success, and support), they are all important for the well-being of the company and its audience. 
These three maintain the delicate connection between the consumer and the brand. If anything falls below satisfactory, the other two will fall as well.
For instance, if the consumer experience was rated badly by several patrons, it's more likely that they will complain about it. And if the customer service team can't do anything about it, then the consumer success rate will spiral downwards.
Again, customer success pertains to how a company expects and anticipates problems that its audience may experience. With a low rate, it means that the business is not appreciating or listening to their consumers at all—customer value is important.
Hypothetically speaking, this company with a low success rate amongst its intended audience won't attract any new ones. Revenue will fall, sales will be down, and the next thing they know, assets are becoming liabilities.
That being said, rephrase "customer success vs customer support" as they help each other. They coexist to help businesses be the best version of themselves.