Six captivating cross-promotion ideas to increase customers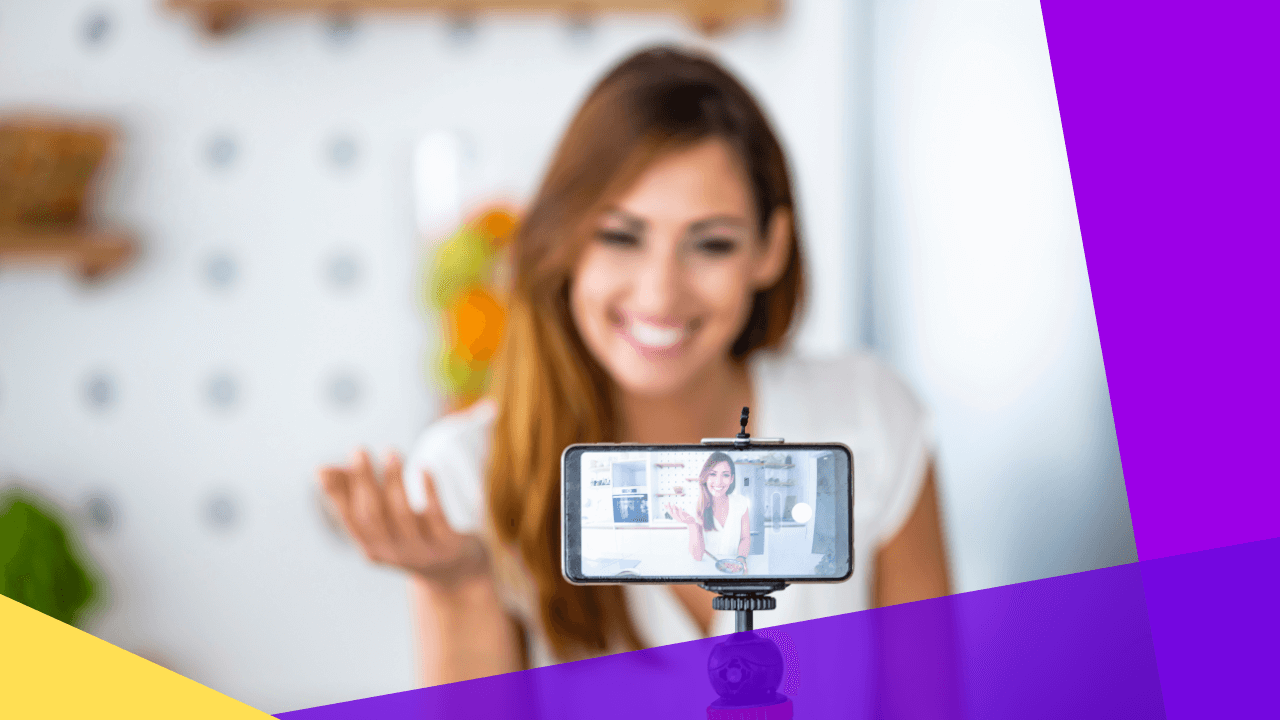 Advertising is essential for marketing departments to drive sales and attain more customers.
It also helps a firm retarget the audience to build brand awareness or drive returns from loyal customers.
The more customers are aware of the company's goods and services, the higher chance they will buy supplementary products with their original purchase.
However, a company does not always get recognition from most audiences. That's why you can see one brand promoting another brand's goods or services on its websites and social media.
Brands with shared interests and audiences that don't compete, like other retailers, are the ones that collaborate for mutual benefit.[1]
During this collaboration, companies exchange knowledge on how they can strengthen their brands and mention each other in their website articles.
Understanding cross-promotion can be one of the strategies that can help you diversify your business's marketing efforts. 
What is cross-promotion?
The mutual collaboration between two or more companies to promote their brands is called "cross-promotion."
Cross-promotion is a convenient and profitable way to market products and services. It became famous, especially during times of financial crisis.
What catches the attention of most marketers is that cross-promotion is typically free. If there is a mutual rapport between collaborating companies, it becomes a win-win situation, and neither party pays the other.
Cross-promotion is a straightforward way for a firm to tap into the other brand's audience to generate valuable, targeted leads and do the same with its audience.
For example, social media content creators collaborate with brands[2] to promote its goods and services. At the same time, the influencers attract customers while driving the audience to their account.
Another real-life example of cross-promotion is the collaboration between McDonald's and the K-pop superstars called the "BTS meal."
In the examples, cross-promotion significantly boosted brand awareness and conversation rate.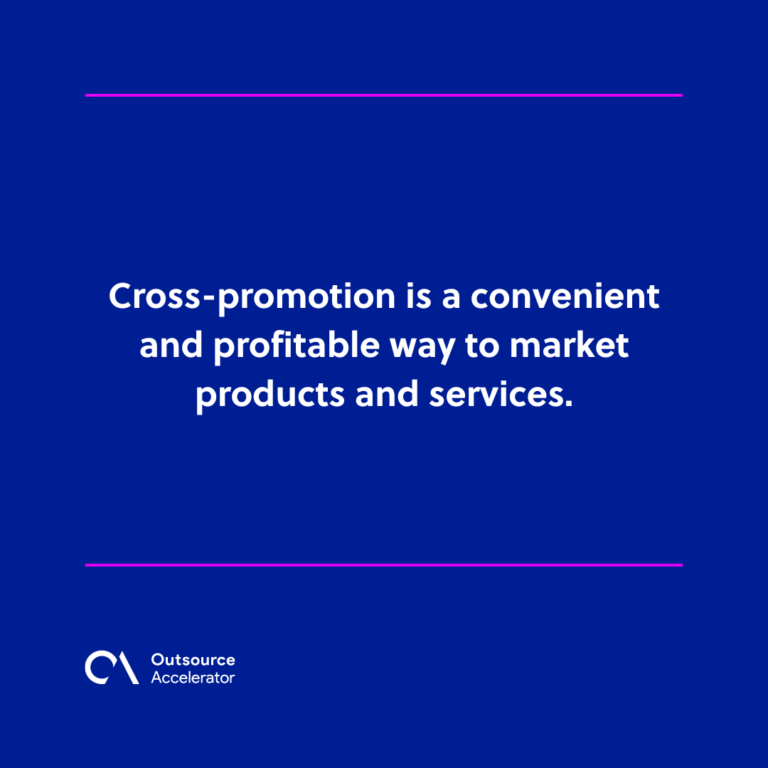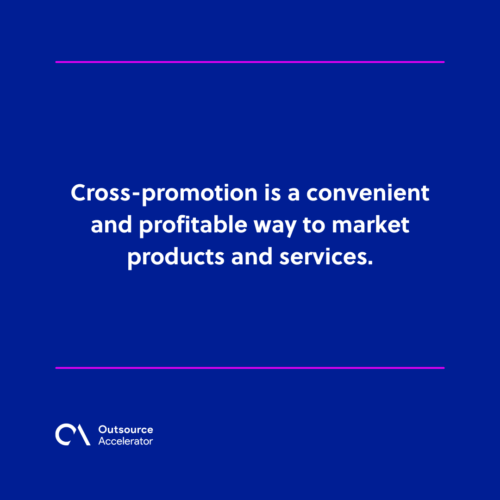 Why should you use cross-promotion?
Cross-promotion is reliable to increase customer bases and triple the sales of a business. And if the cross-promotion is done right, it will also help boost brand awareness.
Here are the main benefits of using cross-promotion:
Audience growth.

Through cross-promotion, you can expand your business reach.

Improved reputation.

By promoting your business through another organization's marketing channels, you could see your reputation improve.

Convergence of new leads.

Marketing your goods and services alongside other companies lets your develop

lead nurturing

tactics. These can result in sales prospects for your organization.

Idea of what the buyers need.

Cross-promotion can also help you target your advertising to the right demographic, giving you an advantage in buyers' choices.
Six captivating cross-promotion ideas
Cross-promotion happens everywhere. Some examples are – a fast food chain promoting a blockbuster movie or a clothing brand sponsoring an athlete.
Many influencers, non-profit organizations, and businesses out there would jump to an opportunity to collaborate with another brand.
Suppose you are one of the businesses that consider cross-promotion. In that case, you need the following ideas:
Build relationships with other brands
Making connections is the first step of cross-promotion. You cannot cross-promote your brand if what you have on the list are just your competitors.
You have to build connections with other businesses, but you also have to make sure that prospective partners have the same customers as your own.
However, before you go with your partnership, you need to have a solid plan regarding how long the cross-promotion campaign will last, how to execute it, and what products to market.
Offer discounts
Offering discounts such as promo codes and coupons are great ways to drive sales. In this cross-promotion strategy, you can create a lead generation campaign that advertises your partner's discounts and deals upon conversion.
Create amazing deals
Another way to boost sales is to create amazing bundle deals with your partner. However, this could only work if you collaborate with a business in the same industry.
For example, if you sell headphones, you can create a bundle with your partner for two to three items that come with the purchased product (headphones + case + headphone brush).
Start referral programs
According to Nielsen, 92% of consumers trust product recommendations from family and friends worldwide.
Word-of-mouth has been one of the effective ways to promote a brand because it often comes from an honest review based on the first-hand experience of a consumer.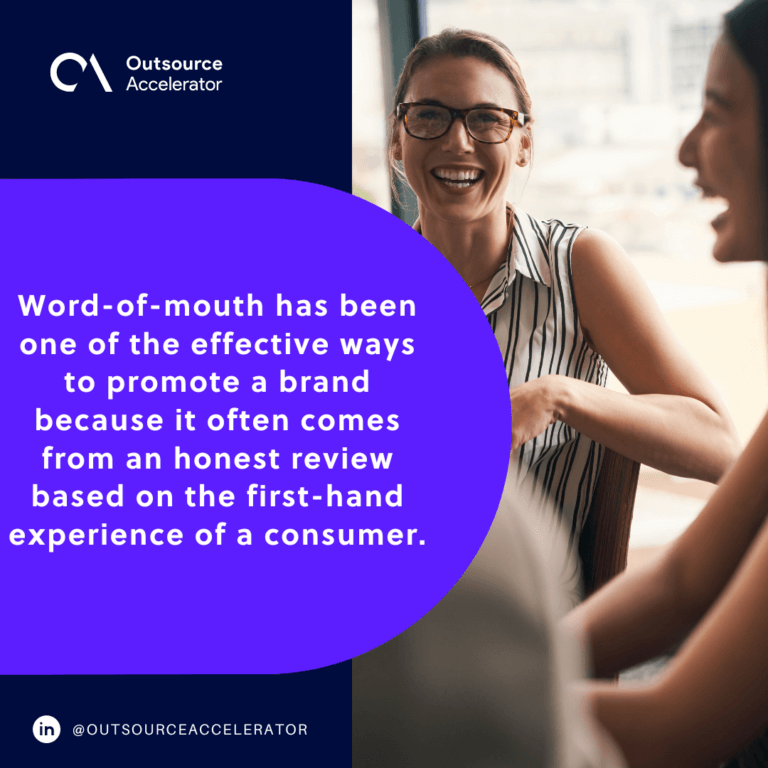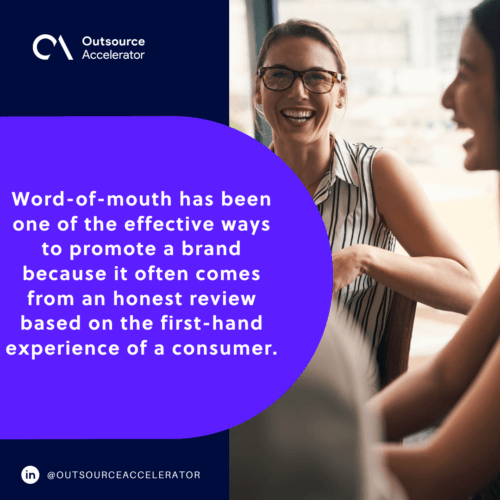 Establish an online presence
One efficient way for a cross-promotion strategy is to establish an online presence. 
Your firm can invest in a content team that will promote your partner's brand together with your own through blogs and guest posts, and other platforms.
Conduct market research
Market research gives essential information on your market and business environment. It reveals how your organization is seen by the clients you want to attract.
It can also help you understand how to connect with them and build a better relationship with the company you are prospecting to collaborate with.
Enrich your business through cross-promotion
Cross-promotion can be extremely useful for your company. Utilizing this strategy can free you from many marketing hassles. It can also help you save time and money. 
Because cross-promotion is a collaborative effort, your firm may also gain popularity, especially if the company you partner with is a famous brand.
Additionally, partnering with popular companies can help your business develop a positive reputation due to the existing public perception of the partnering brand.
Article references
[1] Collaborate for mutual benefit: Mitchell, V.C, Balabanis, G. (2021) "The role of brand strength, type, image and product-category fit in retail brand collaborations." Journal of Retailing and Consumer Services, 2021 Vol. 60 doi.org/10.1016/j.jretconser.2021.102445
[2] Content creators collaborate with brands: Sanchez, S., Flavian, M., Casalo, L., & Belanche, D. (2021) "Influencers and brands successful collaboration: A mutual reinforcement to promote products and services on social media." Journal of Marketing Communications, 2021 Vol. 28 (5), pp. 469-486 doi.org/10.1080/13527266.2021.1929410