Here are 8 tips on how to beat coworking hiccups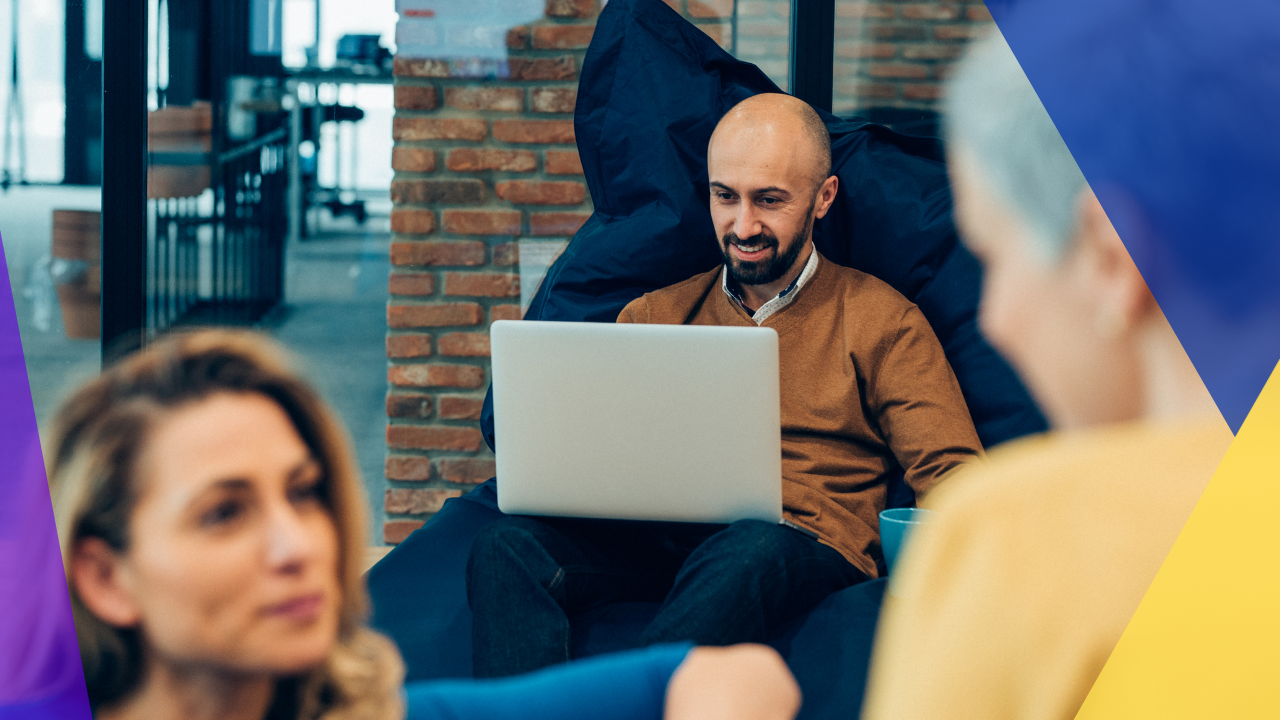 In the day and age when freelancing, remote work, and the gig economy are prevalent, traditional 9-to-5 setups are slowly getting replaced by more flexible hours. 
With this, businesses are gradually moving to coworking hubs, offering a temporary professional dwelling to those who work with a remote team.
As in any setting, some people may find coworking spaces a bit too stuffy after a while. They often find themselves working in coffee shops and other public spaces when their once-beloved space becomes all too monotonous.
Thankfully, coworking spaces are flexible in nature. But how can one maximize the facilities while there?
What is coworking?
Coworking refers to the arrangement where people from different companies and industries occupy a neutral space. 
They work independently of each other but may also interact for various reasons. By this nature, coworking spaces are made to be a hub for productivity and collaboration.
These hubs are often rented out for a day, a week, or a month, wherein customers can use the facilities without any restrictions for the allotted time. 
The typical coworking space facilities include a fast internet connection, universal plugs, a snack facility, private offices, and ergonomic tables and chairs.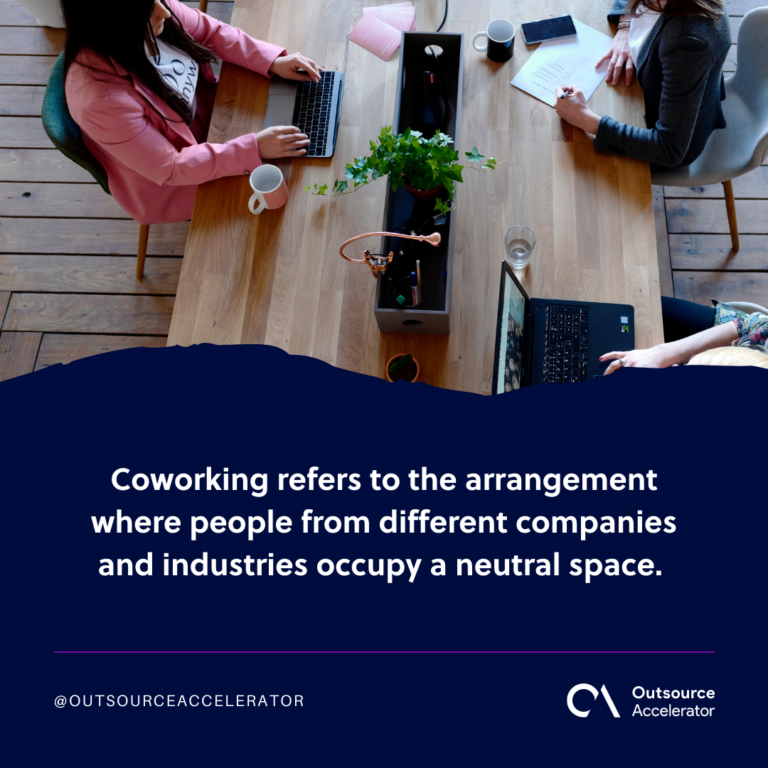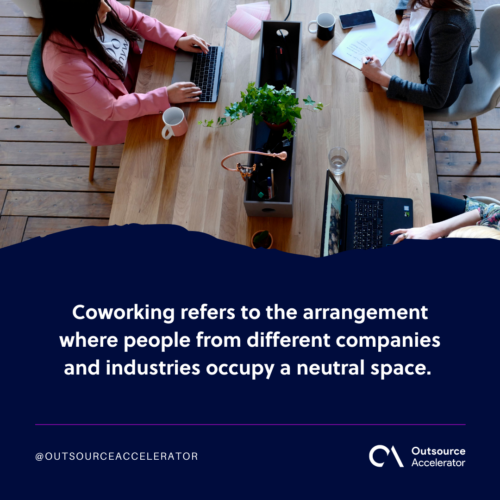 Coworking hiccups and how to avoid them
As stated earlier, some people may find the idea of coworking to be counterproductive and monotonous at times. Some might find it too distracting as people come and go all the time—disrupting their workflow.
Believe it or not, work culture is still alive and present in these communal spaces. The individuals working in hubs have all but one common aim: to work efficiently.
If you're experiencing coworking burnout, here are things you can do to beat the hiccups.
#1 Using noise-canceling headphones
Whenever you're working in a public space, one of your instincts is to plug in your favorite pair of headphones to drown out the noise. This works very well for those who frequent bustling coworking spaces or simply work in high-traffic areas.
Conversely, this is also beneficial for those who are around you. By using noise-canceling headphones, they won't be distracted by your music or by you taking calls.
#2 Turning on Do Not Disturb mode
It's hard not to take a quick peek at your phone screen once a notification comes through. But then, the next thing you know, you're scrolling through social media, effectively ending your productivity streak.
When working in public spaces, turn on the silent or Do Not Disturb mode of your devices. Do this not only for yourself but also for those around you. You never know who's a remote team leader and needs no distraction.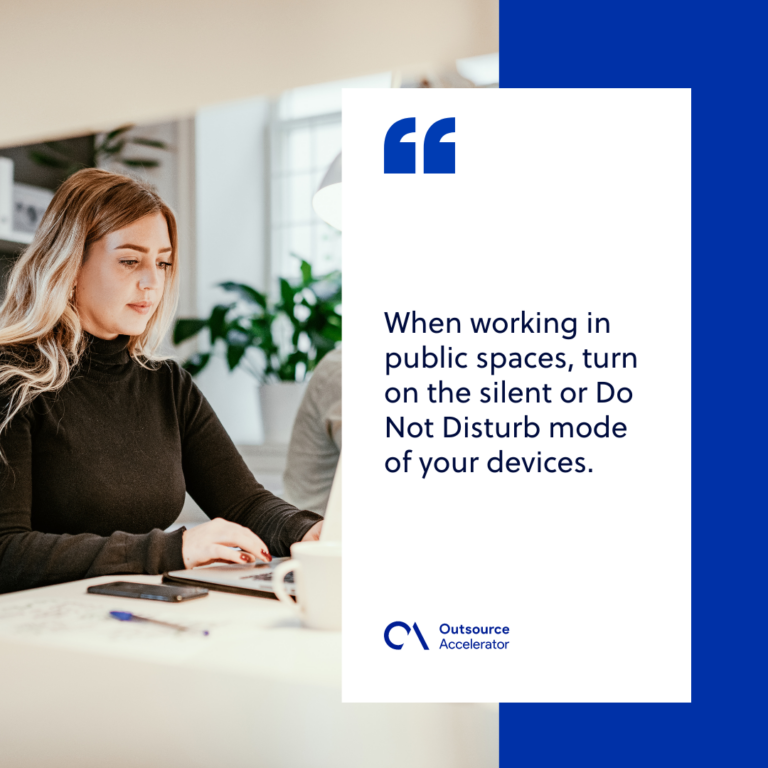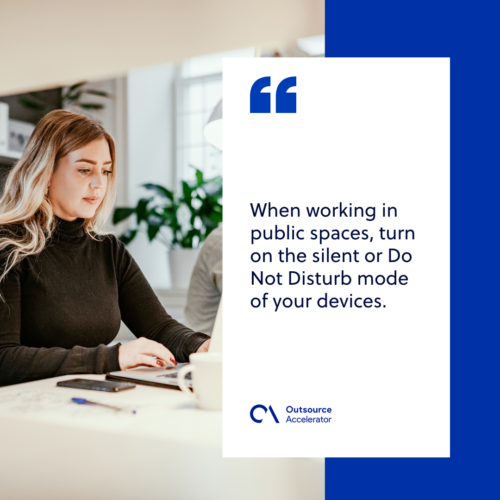 #3 Eating healthy snacks
After hunkering down on your laptop and getting work done, don't forget to take a break.
Most coworking spaces would have a general assortment of snacks available for their members. Eating healthy snacks will rewire your brain and improve focus in the middle of the workday.
#4 Moving seats for a change of scenery
One reason why most people sign up for coworking spaces is to have a change of scenery. 
However, if your usual spot in the hub is becoming wearisome, you can still achieve that change of scenery by assigning yourself to a different seat every time you go in.
If the hub still has other vacant seats, try mixing up your place every once in a while.
#5 Getting a window seat
In relation to the previous point, you can also look for a window seat at a coworking hub. Getting some sunlight is a subtle yet effective way to improve your focus, as there are benefits to having natural light stream into a workplace.
By doing so, you become more productive and less likely to doze off in comparison to getting a seat away from the windows.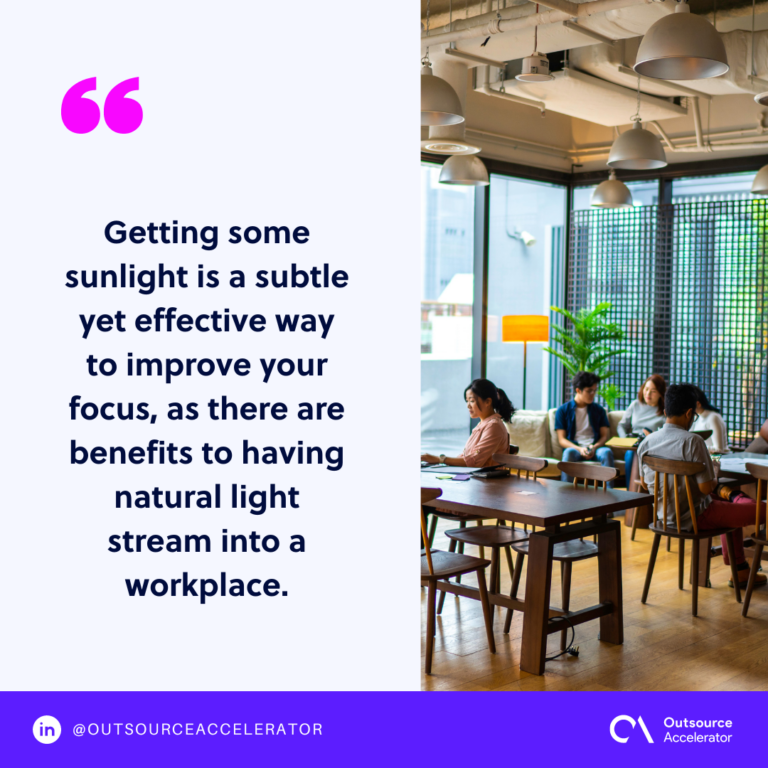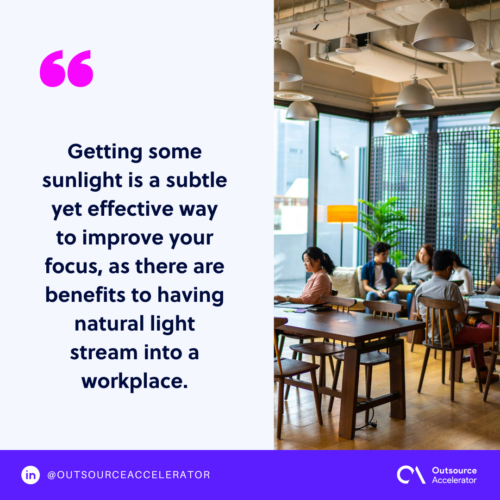 #6 Moving around
Sitting for eight hours straight has some bad effects—we know all too well the pains of sitting in one position for too long. Neck strain, bad posture, backaches, and all sorts of other ailments can be remedied by moving around.
Once you're ready, take a break from looking at your screen and move around. Do a couple of walking laps around the hub to stretch out your legs. 
This way, you'll come back to your desk all refreshed.
#7 Resting your eyes
The 20-20-20 eye rule is a good practice to follow. This means every 20 minutes of being glued to your computer screen, you should take a break for 20 seconds and direct your eyes at something 20 feet away.
This helps you to lessen digital eye strain, allowing you to work without eye fatigue.
#8 Focusing on one task at a time
Everyone has a different definition of a busy day, but one thing is for certain: focusing on one task at a time is a good way to improve productivity.
Multitasking can be mastered by some people, but it's been proven that it can also be counterproductive.
Allowing yourself to focus on one thing at a time will make sure that your work is error-free and of the best quality.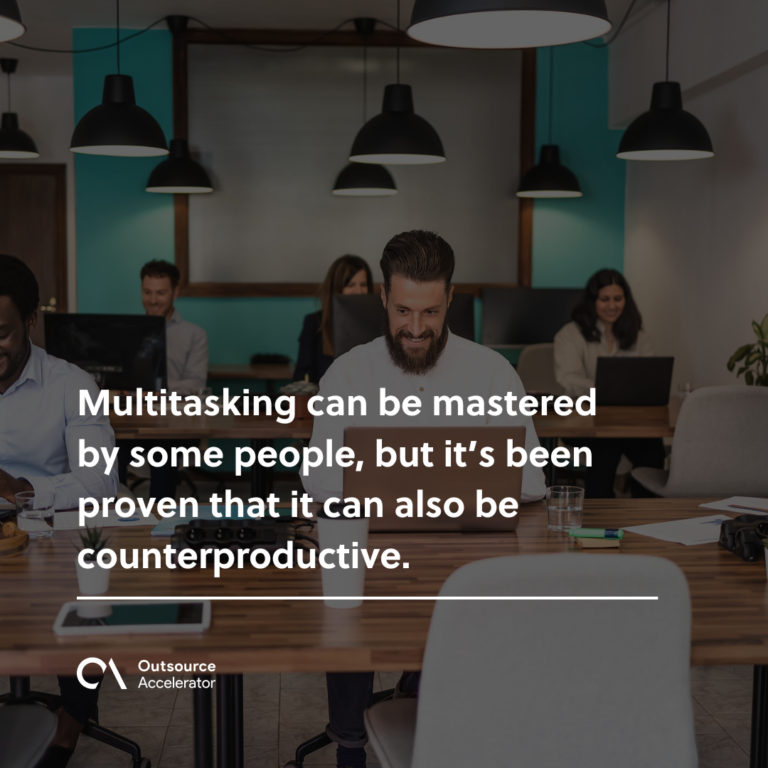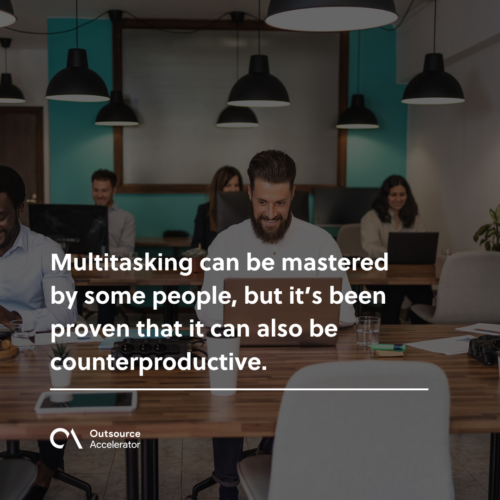 Why coworking spaces are in demand
Communal hubs like these have been in demand since the rise of the freelancer economy (and remote working). 
Freelancers are individuals who aren't tied to an employer but are offering services to businesses. These services can range vastly from content creation to accounting. They work remotely and are self-sufficient. 
In the absence of a company office, coworking hubs provide a sense of community to freelancers, making them more productive and efficient with their jobs.