Definition
What is a remote team?
A remote team is a community of professionals collaborating on a single project, located in different locations. In other companies, their remote teams work under different time zones and are located in various cities or countries.
Remote teams come in all forms, with some firms preferring a fully dispersed workforce where every employee operates from home. Others reward their most effective workers with flexible work opportunities, while others let their employees work from anywhere they want.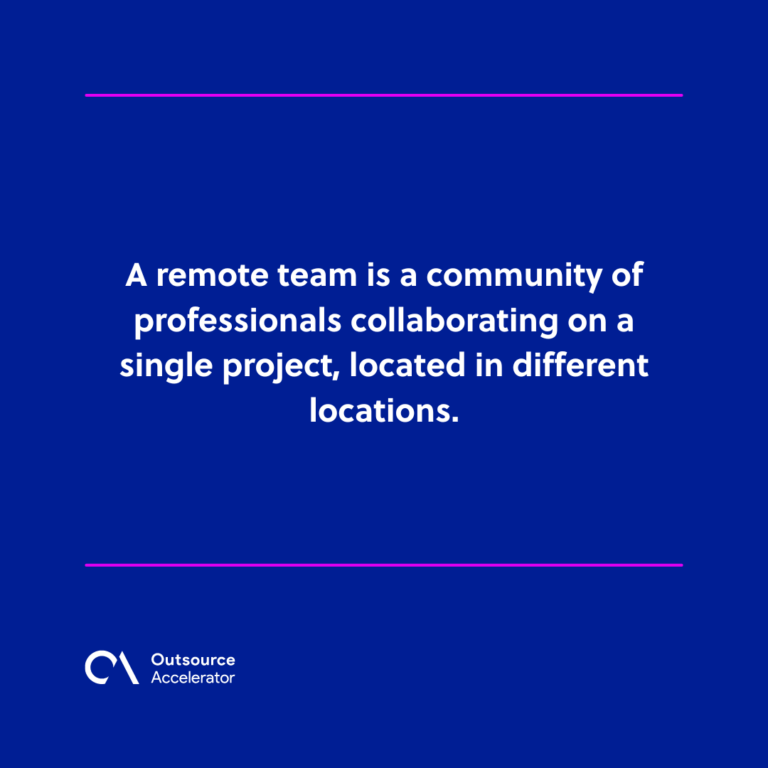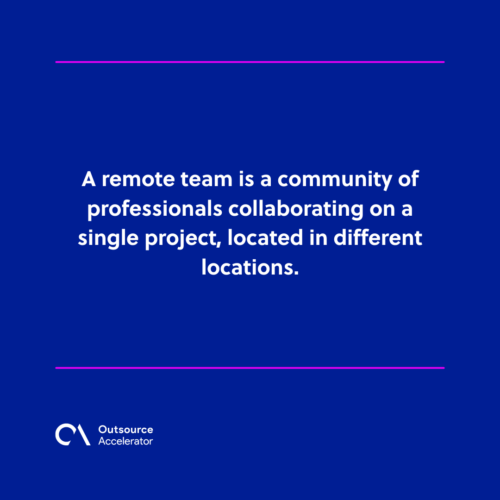 How remote team works in a call center
A remote call center performs the same customer service duties as an office call center but employs a group of agents who operate from their homes or co-working spaces.
One of the most important aspects of call center supervisors' jobs is staff management. To communicate, the remote team uses software for managing remote agents.  While managing a remote team can be more challenging, the contact center software provides various project management resources to assist you.
The remote team also develops a comprehensive training curriculum. Starting with the recruiting and training process, you will build the best remote call center agents team.
To find suitable agents, use pre-hire tests, face-to-face interviews primarily through video calls, and tailored interview questions.
What are the benefits of a remote team?
Having a remote team is the first step toward accepting the future of work and positively influencing your company's future. Allowing your staff to work remotely has many business advantages.
The remote team is more productive.

They have more space to concentrate on in-depth work and problem-solving.

Remote meetings are easier to organize.

Meetings are held using video tools such as Zoom and Skype. After the meeting, staff can get back to work on tasks that will directly affect the business.

Remote work shows the best employees.

With increased demand for

effective communication

and accountability, the remote team has the opportunity to demonstrate their leadership abilities further.

Round the clock availability.

Since virtual workers are not bound by location, you can recruit them from anywhere across the globe. As a result, you can recruit virtual workers in various time zones.
Challenges in managing remote teams
Work from home is becoming increasingly popular. There is a significant difference between working with your team inside the office and having a remote team. 
Working in a remote team has a lot of advantages. For example, companies may lower their labor costs, and progress on a project may continue around the clock. 
However, many difficulties can occur if remote teams are not appropriately handled. As a result, managing a remote team has become almost a requirement for any business.
Most remote challenges include:
Connection and communication.

It can be challenging to maintain open contact while teams operate remotely.

Monitoring work and productivity.

When working remotely and not knowing the agents' productivity, it's difficult to tell whether anyone is underutilized.

Problems with scheduling.

Owing to the various time zones, one of the most challenging aspects of operating remotely is arranging a conference call or video meeting at a time that is most convenient for everyone.

Building trust.

Building trust is challenging for remote managers and employees, and staff is concerned about various issues.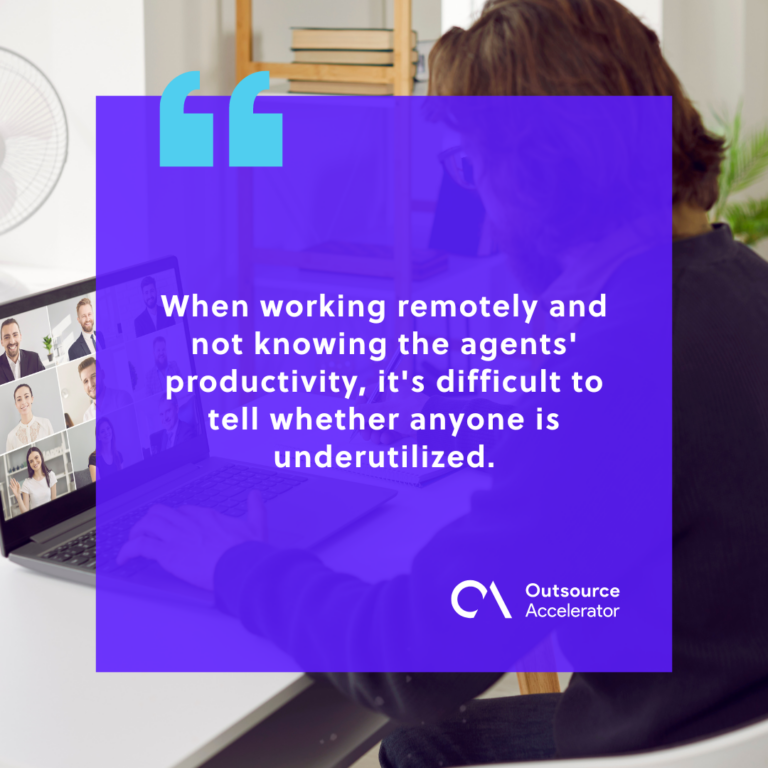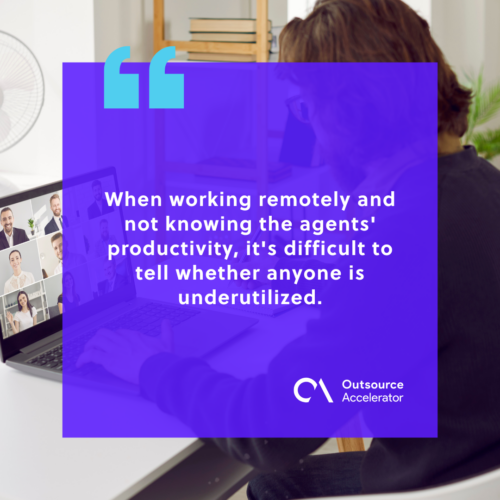 How to improve remote managing teams
Managing a remote team entails overseeing a group of people based in various locations but who all report to the same company and manager and share responsibility for completing the stated goals and objectives. 
Here are the following steps ahead of time to develop the ability to manage remote teams:
A good communication strategy.

Setting up a communication plan will aid in determining what information should be transmitted to whom, how, and when it should be communicated.

The meeting structure for the team should also be described and planned to avoid asymmetry of knowledge. Communicate with a single message, task-based discussions, and chat-related channels for the project.
Develop company culture.

It takes time to develop a company culture, including recruiting the right people, encouraging open communication, and cultivating that culture.
Creating a professional yet friendly and motivated company culture is essential to effectively manage remote teams..
Strategic decision-making procedure.

Prepare ahead of time to make decisions as a group, who will be the primary decision-maker, and what your backup plan will be.
Effective leadership requires the ability to make strategic decisions. The basic steps are as follows:
Define the issue

Collect information

Develop and Assess Alternatives

Select the Most Effective Action

The decision must be implemented and monitored.
Roles and obligations distribution.

Assign individual member roles and tell them who is going to do what. It will clarify the parts for each team member so that they can understand exactly what they expect. Further, ensure equal distribution of work and appropriate adjustments as the work changes.