Outsourcing content marketing for enhanced brand recognition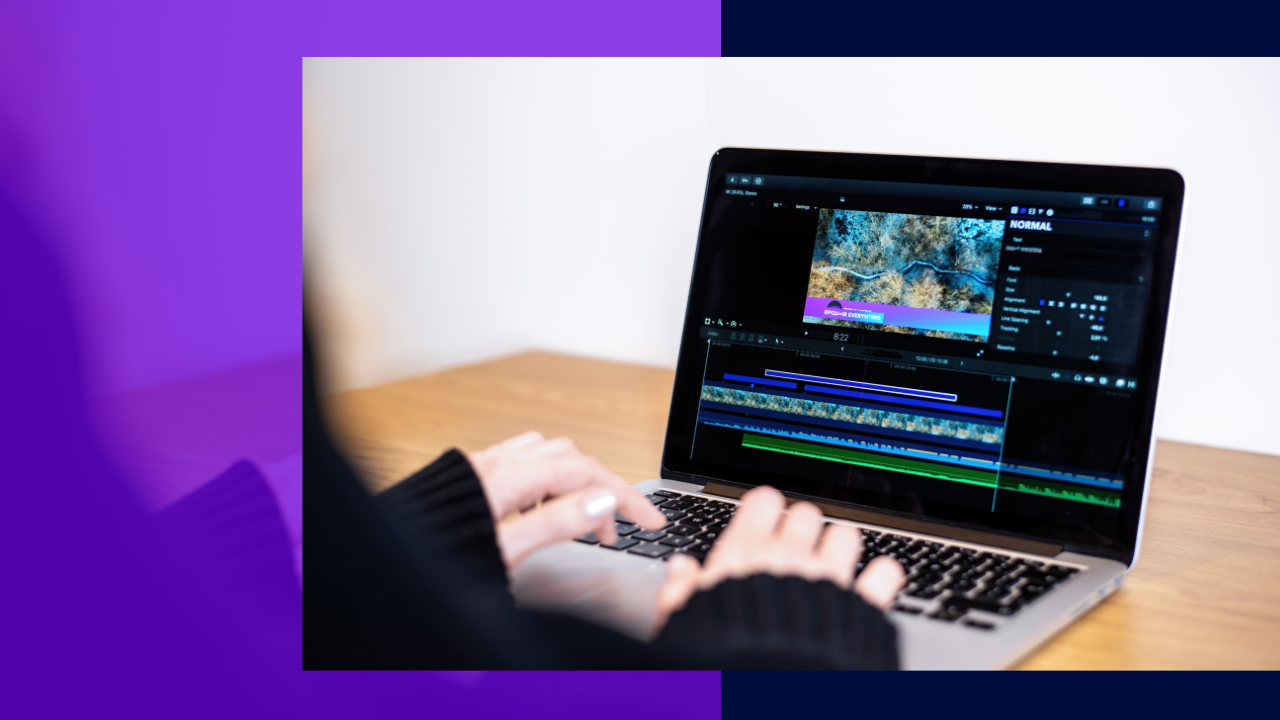 The digital landscape has emerged as another avenue for businesses to market their products and services. One of the ways they can enhance their brand recognition in digital platforms is through content marketing.
With content marketing, companies can improve their online presence and visibility to their target audience.
Even small businesses with more limited capital can leverage the power of content marketing by partnering with business process outsourcing (BPO) firms like 123Employee.
But how exactly does content marketing help companies enhance their brand recognition? Read below to find out.
What is content marketing?
Content marketing is a strategic approach to attracting and engaging a business's target audience through consistent, reliable, and valuable content.
Content marketing is rarely overtly promotional. Instead, it aims to provide audiences with informative, relevant, and engaging content to establish the company as an authority in its industry.
This marketing approach encompasses various formats, such as:

Blog posts

Articles

Infographics

Video content
Why is content marketing important for businesses?
Content marketing has cemented its position among the cornerstones of modern business strategies because of its numerous benefits, including the following:
Improves SERP ranking
Arguably, the most important of these advantages is that content marketing helps companies rank higher in search engineer result pages (SERPs). They can attract more website traffic by producing high-quality content that resonates with their target audience.
Enhances brand credebility
Another major benefit of content marketing is that it helps build up brand trust and credibility. 
When businesses consistently deliver valuable content, they position themselves as knowledgeable and reliable sources of information. Doing this fosters a sense of trust among their audience.
Lead generation and conversion
Content marketing is also an effective tool for lead generation and conversion. Addressing customers' pain points and needs through content helps businesses nurture and guide leads through the sales funnel.
Fosters a strong connection with target audience 
Lastly, content marketing facilitates a stronger connection with a company's audience. Engaging content encourages interaction, comments, and shares, which leads to a sense of community around the brand.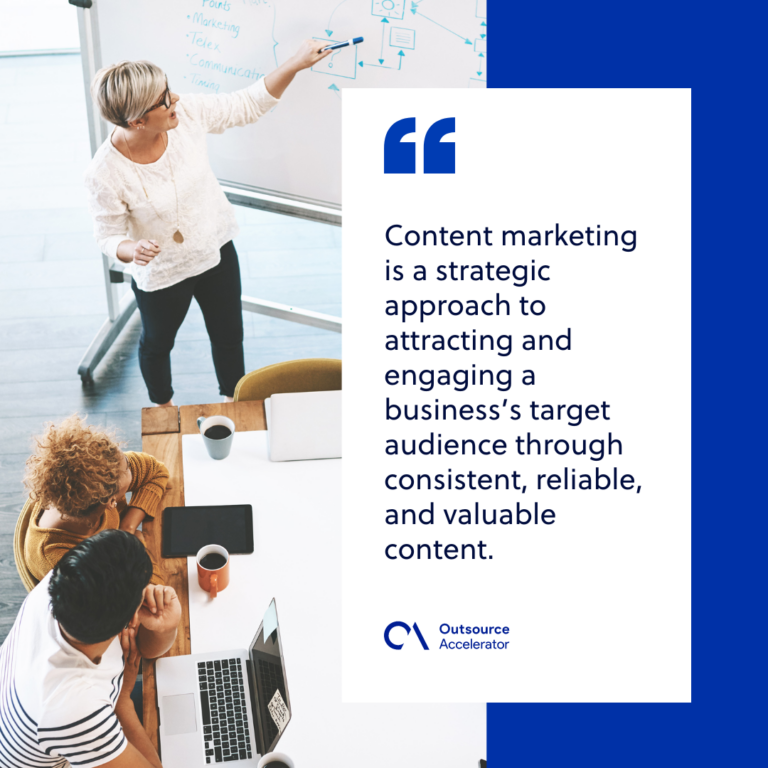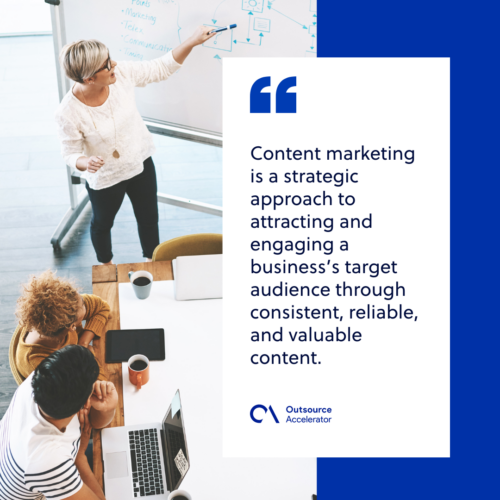 What can you gain from outsourced content marketing?
Outsourcing content marketing to reliable business process outsourcing (BPO) firms like 123Employee can give companies plenty of advantages.
These advantages include:

Enhanced expertise and professionalism
Outsourcing firms often have seasoned content marketing professionals with in-depth knowledge and experience in content creation and digital marketing.
These specialists understand the nuances of crafting content that resonates with your target audience, ensuring it aligns perfectly with your brand's voice and values.
By leveraging their expertise, you can enjoy higher quality and professionalism in their content.
Time and resource savings
Consistently creating compelling and valuable content demands significant time and effort. By outsourcing content marketing, you can free up valuable internal resources and focus on their core competencies.
This streamlining of tasks allows for greater productivity and efficiency, leading to a more productive and streamlined workflow.
Scalability and flexibility
One of the most sought-after benefits of outsourcing is its ability to give businesses more flexibility. Whether you need to scale up during busy periods or scale down during quieter times, outsourced content marketing can adapt to your requirements.
This scalability allows you to maintain a strategic and cost-effective approach to your marketing efforts.
Factors to consider before outsourcing content marketing
While outsourcing is advantageous to businesses, it's still essential to ensure you partner with a reputable BPO service provider.
Below are some factors you should consider before inking a partnership with a BPO firm:
Reputation and experience
Look for reputable content marketing agencies or freelancers with a track record of success and experience in your industry. Check their portfolio and client testimonials to ensure their capabilities align with your business needs.
Content quality
The content you publish reflects your brand's image, so ensure that the outsourced team can deliver high-quality, error-free, and well-researched content. The content produced should resonate with your target audience.
SEO expertise
Search engine optimization (SEO) is crucial when it comes to content marketing. Verifying that your outsourced content marketing partner understands SEO best practices to optimize content for search engines effectively is important.
Cost and ROI
Evaluate the cost of outsourcing content marketing against the potential return on investment. A well-executed content marketing strategy can yield substantial long-term benefits.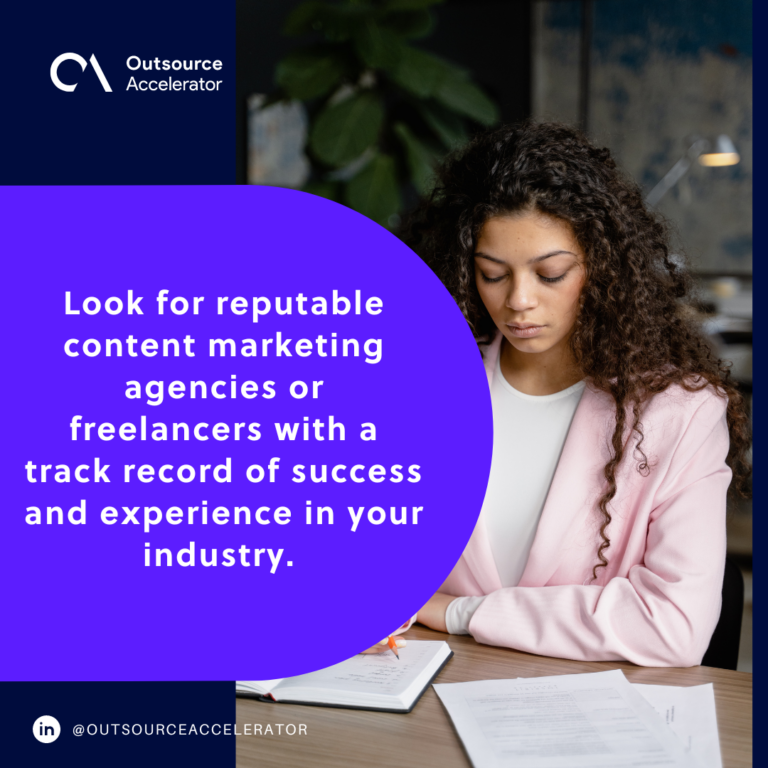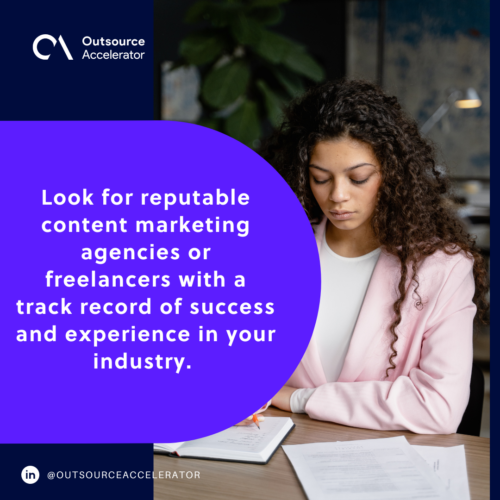 Outsource your content marketing needs to 123Employee
Since its founding in 2006, 123Employee has become one of the Philippines' premier BPO services providers.
The company offers a variety of services to its clientele, including content marketing. With 123Employee's paid articles services, you can "draw attention to your business and distinguish you as the expert in your field."
Reach out to 123Employee to learn more about how they can help you!