Contact ratio and effective ways to increase it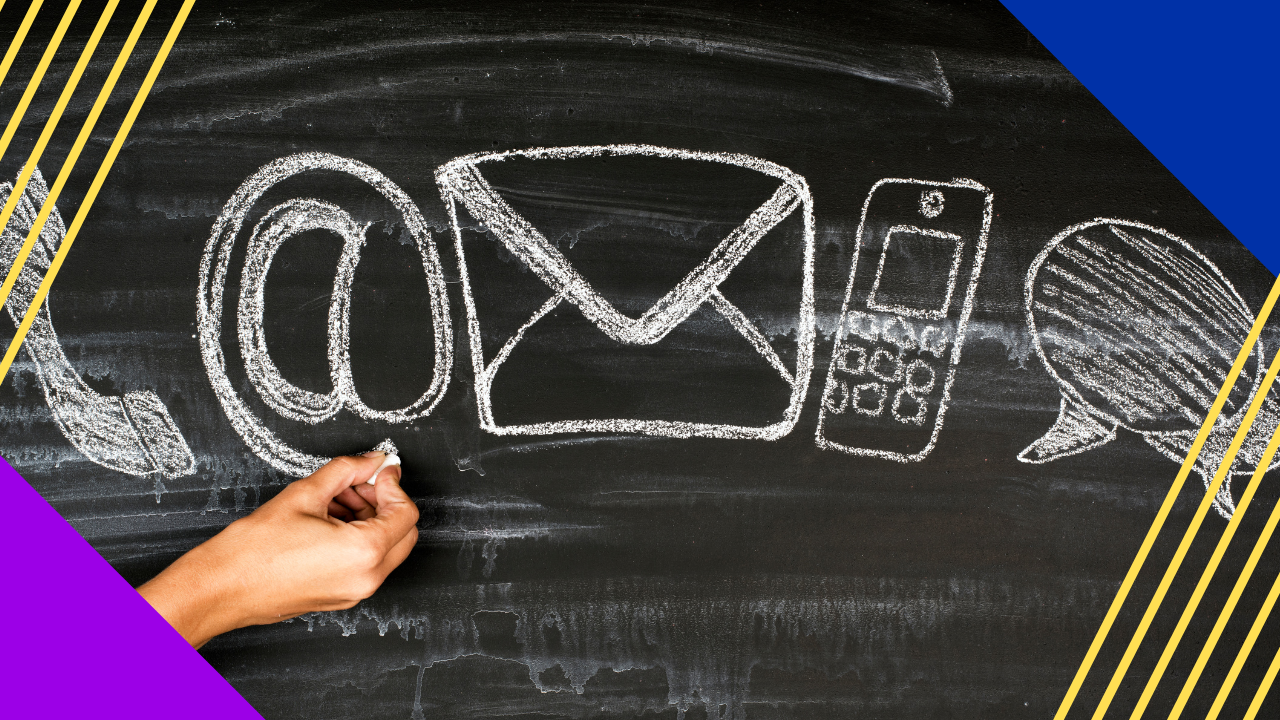 Contact ratio and effective ways to increase it
People who have participated in sales or marketing campaigns have surely encountered the challenges brought on by the leads' comparatively low rates of genuine human contact. In light of this, here are some tried-and-true methods for enhancing the contact ratio.
Before improving the number of successful connections, let's define the contact ratio and how assess it. 
Contact ratio explained
The contact ratio is calculated by dividing the total number of contacts by the total number of opportunities.
Contact ratio is a key metric both in sales and marketing as it allows industry professionals to assess the efficiency of the various marketing activities in a place, like an email marketing, telemarketing, and other sales strategies. 
Factors that help define contact ratio.
To assess the contact ratio, some variables need to be determined first. Contacts are the total number of people the sales rep has spoken with about the product or service offerings. These are also called generated leads or used leads. 
Opportunities, on the other hand, are the total number of potential customers. They are the ones who showed interest in the product or services showcased to them.  
Calculating contact ratio
As mentioned, the contact ratio is just the quotient of the total number of contacts and the total number of opportunities. Simply put, if a sales rep has spoken to 100 people (contacts) about his product and 20 of them showed interest, then the contact ratio is 20%.

Best practices in improving contact ratio
The contact ratio is calculated so that salespeople can determine if their strategies are working or if their numbers are progressing.
Challenges are in place if these numbers are not going any higher. This is when they consider trying a different strategy or assessing their performance in other areas. 
Here are some of the proven ways how to increase the contact ratio and improve the numbers. 
Use local caller ID
Local presence gives the advantage to sales reps when they dial from local numbers that appear on caller IDs. Being local can easily build trust and therefore increase productive relationships. 
Most sales reps can relate to the proven strategy of giving the impression that they are local when speaking with prospective clients. In fact, 27.5% of prospects are likely to answer calls from a local area, while only 7% would potentially answer a call from an unknown number. 
Simply put, using a local caller ID encourages positive interactions, boosts client satisfaction, and establishes a powerful local presence.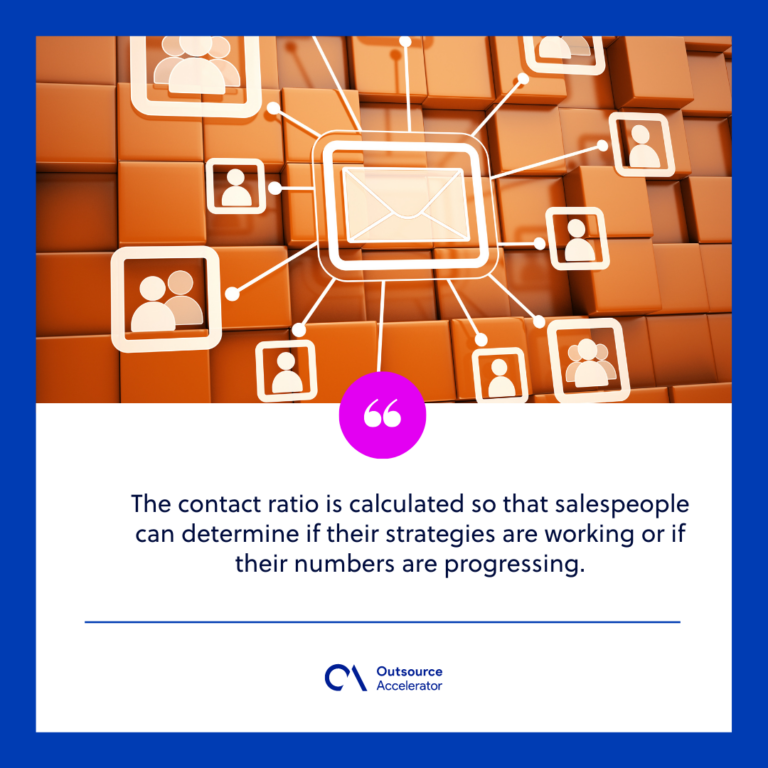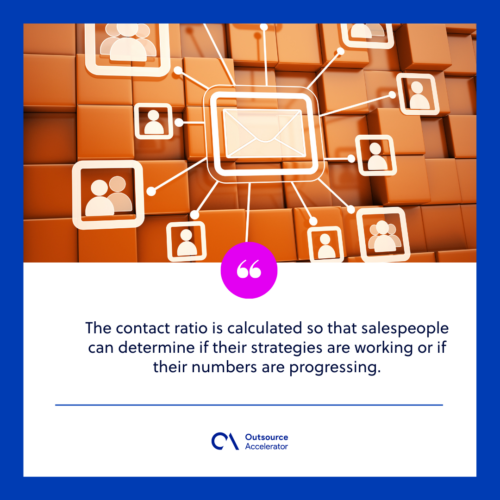 Maximize voicemail feature
Leaving voicemails is a simple yet effective approach to boosting the contact ratio and the total number of callbacks. Unfortunately, most salespeople find this feature completely pointless for unknown reasons.
Keep in mind, though, that a well-articulated message—brief, precise, and contains the main purpose of the call always wins.    
Survey says 60% of cold calls go to voicemails, while 21% are open to speaking with the sales rep when they receive a voicemail message. This means there is a 35% chance that the voicemail message will likely be entertained – which is a pretty significant rate!
Know the best time to call
People these days are busy. With the fast-paced environment brought by digitalization, many do not even want to be bothered by things that are not on their schedule. This is where the art of timing comes in. 
According to another survey by CallHippo, it is better to call on a Wednesday instead of a Monday, as it has a 46% success rate. Calls should be made between 10 and 11 am, wherein calls are answered 15% of the time. 
Prioritize the contact list quality
More often than not, the quality of the contact list is also relevant to the contact ratio. This is why salespeople should take the time to make sure that they are knowledgeable about the person or the prospect that they are calling. Hence, profiling is necessary before making any calls. 
Sales professionals should indicate their ideal fit for prospects in detail. Knowing more about the prospects is extremely helpful as it establishes a connection with them. This can be done by checking their web pages, social media accounts, and professional networks. 
It is easier to connect to the leads and quicker to achieve a better contact ratio if the salesperson is more familiar with them and has their direct dial numbers.  
Call back if needed.
It is fine to call the prospective client back, even after using a local number to call them at the best time possible or leaving them a superb voicemail. This time, the salesperson may want to consider calling at a different time, probably beyond regular business hours. 
A new pitch for a different product may also be necessary, especially if this lead has already bought something from the brand.
Increasing your contact ratio
Outbound callers and salespeople need to constantly find new ways and techniques to connect with their prospective clients.
Contact ratio is one of the many ways to track their progress or if the strategy they are currently doing works. When this number increases, it says a lot about the salesperson's performance.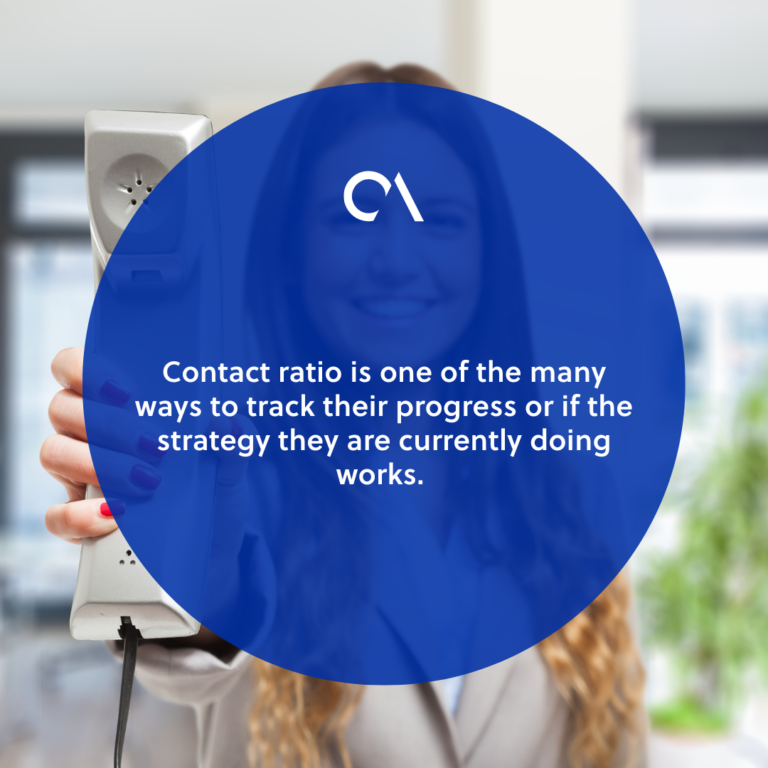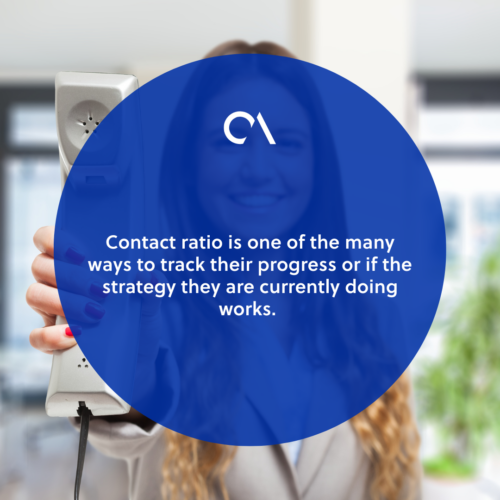 Increasing the contact ratio sounds intimidating, and oftentimes, it is. While it is an important number, salespeople should not just focus on that. They should always keep in mind that there are other aspects that they need to work on to convert the lead and close the deal. 
In the end, sales should be more than just a number. It should also be about the connection to the clients, their problems, and the solutions that can be provided through the products and services offered to them.
If they feel like they are being valued this way, they might just say yes, and it would be much easier to increase the numbers, including the contact ratio.