Using voicemail to increase inside sales contact ratio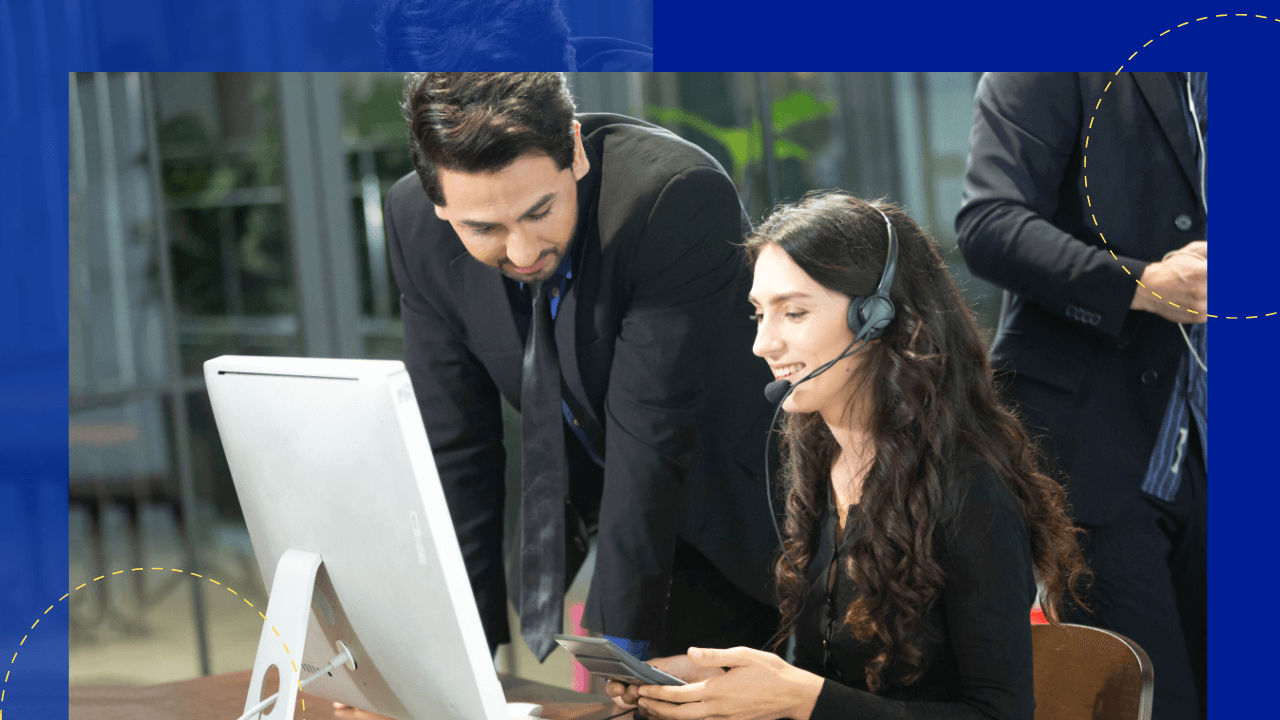 Despite the many advances and new strategies in the marketing field, voicemails are still among the standard tools marketers use.
A study by marketing software company RingLead revealed that 80% of all phone calls end up in voicemail.
Out of this percentage, 90% of first-time voicemails are never returned by the recipient.
These statistics highlight the relevance of voicemails in cinching inside sales and other marketing cold calls.
More importantly, it shows that not only are voicemail messages still effective but – when used correctly – can even improve the contact ratio of marketing teams.
What is inside sales?
Inside sales is a marketing process where marketers sell their products or services over phone calls, emails, or online chats rather than in person.
Naturally, this marketing process is the opposite of outside sales, where marketing representatives travel outside and meet clients to sell their offerings.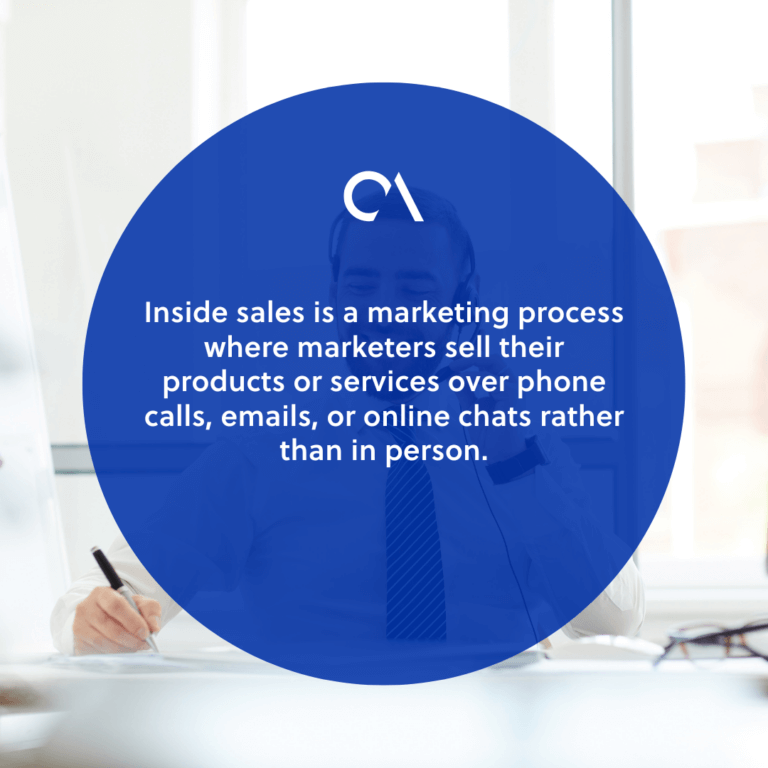 Compared to outside sales, inside sales is more beneficial to marketers because of several reasons:
It's easier to

scale

.

It's more cost-efficient.

It has a more predictable revenue rate.
A Harvard Business Review report also showed that inside sales could help businesses reduce as much as 40% to 90% of marketing costs – and still maintain or even increase revenue – when utilized properly.
Marketers often leverage software solutions like customer relationship management (CRM) platforms to further increase inside sales effectiveness.
Aside from using CRMs, another way of increasing inside sales effectiveness is by taking advantage of voicemail messages.
Use of voicemail in inside sales
Integrating voicemail into their inside sales strategy can help marketers garner better results.
To do this, it's necessary that marketers first understand and prepare for the first call process. There are six points marketers must be able to fill in when they make the first call.
These are:
Opening statement.

In this part, the marketer introduces themselves, their company, and the purpose of their call.

Trust ladder.

This is the part where marketers try to

build rapport

and earn their prospect's trust.

Positioning statement.

The marketer states how their company outshines the competition.

Interesting feature and unique benefit.

Marketers must be able to show what they can do for their prospects and how the prospects will benefit from it.

Proof story.

Marketers must provide their prospects with proof of their claims.

Commit to continue.

At this point, the marketer must secure an appointment with the prospect to prod them further along the sales process.
Increasing contact ratio through voicemail
As mentioned earlier, marketers can leverage voicemails to increase their contact ratio.
Knowing the optimal voicemail length is extremely helpful for marketers.
Voicemails that are too short are likely to be forgotten while making them too lengthy guarantees the recipients won't finish listening.
The optimal length for a voicemail in inside sales marketing is between 18 to 30 seconds. The chances of prospects calling back decrease by 2% for every second past the 30-second mark.
Obviously, this timeframe can be too short for all six points previously discussed to be included.
A good rule of thumb is to use the opening statement to let the prospect know how the marketer heard of them. This can be followed by a brief positioning statement.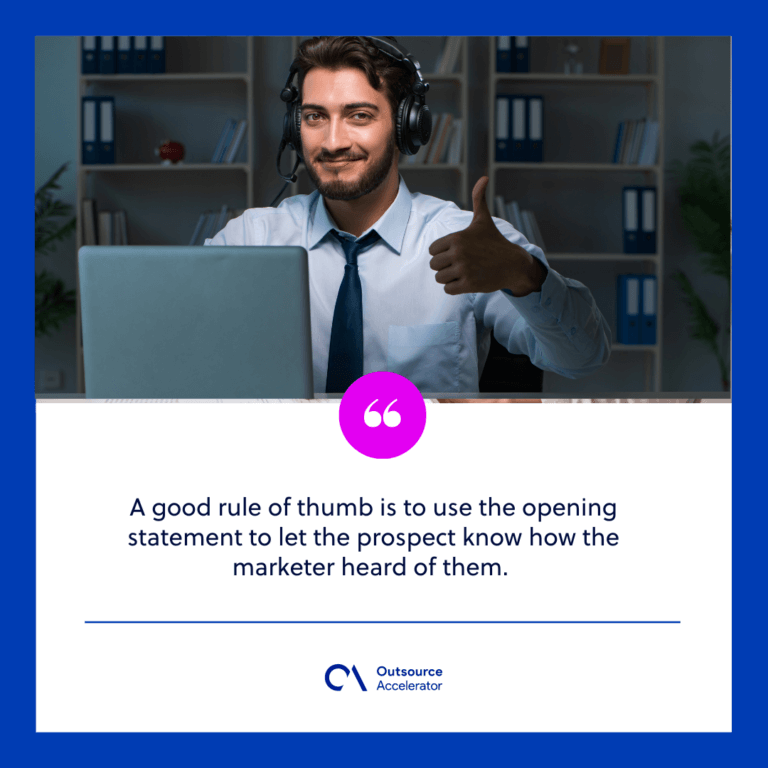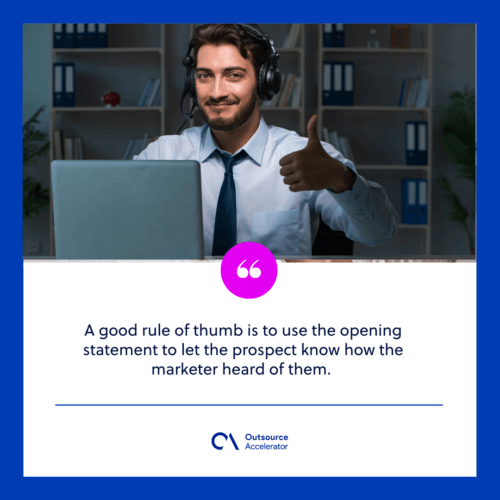 It's advisable to keep in mind the reason for calling when creating voicemail templates. Most of the time, these reasons are:
To have the prospect call back; and

Leave a good impression and provide them with information that can be used on the succeeding call.
Marketers must always remember to use the prospect's name to help build a personal connection and better rapport. 
On a related note, they must also state their own name and their company's twice. Once at the beginning of the call and again at the end.
This takes advantage of the primacy and recency psychological factors. Prospects do not recall the in-betweens of sales calls. They are more likely to remember how the conversation started and how it ended.
It's also helpful to constantly A/B test voicemail strategies to optimize them over time.