7 compliance risks you should know about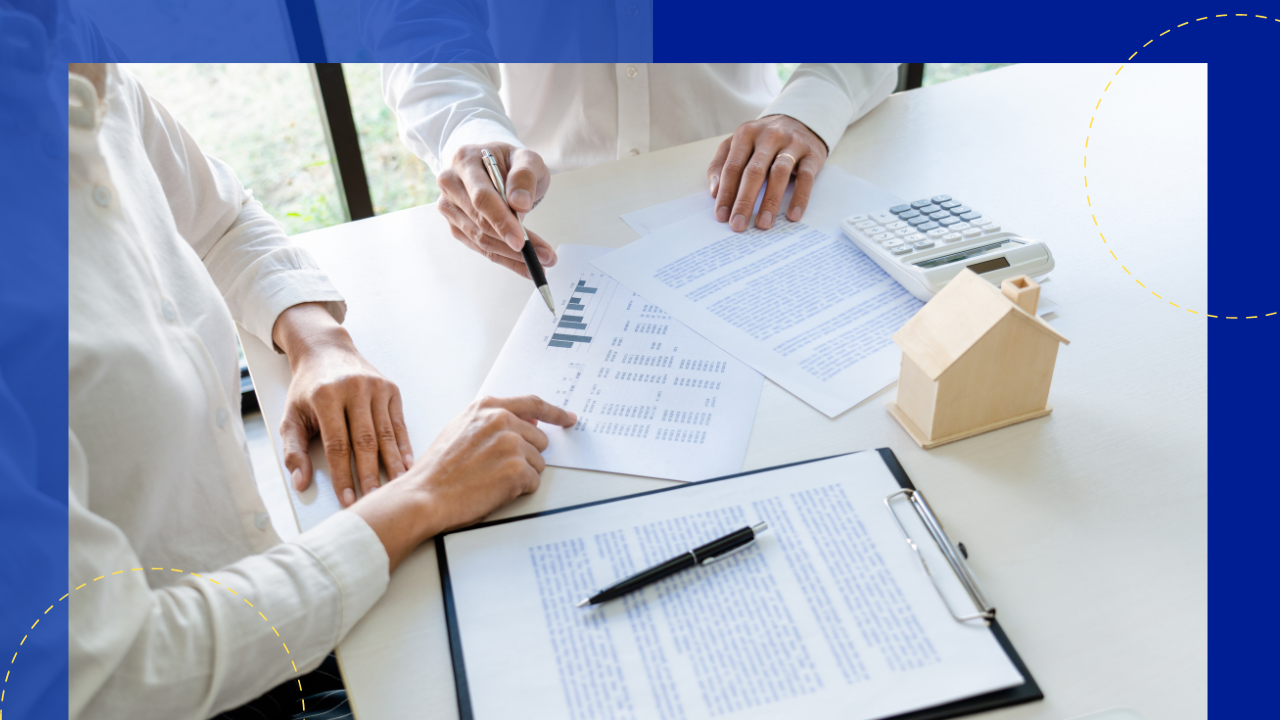 This article is a submission by D&V Philippines. D&V Philippines has years of experience in the accounting and finance industry. This third-party services company can generate the financial reports you need to make real-time financial decisions. 
When your company invests and outsources to another country, one of the problems you might encounter is compliance with local laws and regulations.
Some companies experience problems because they overlook documents, processes, and regulations when doing business. They incur penalties and fines because of the mistakes they make.
These add to their costs and reduce possible profits or result in poor brand perception. Knowing the laws and regulations of operating in another country is necessary for your company to succeed and reap the benefits of outsourcing. 
In this article, we'll tackle some of the compliance risks you need to know about. 
7 compliance risks every business must know
Listed below are the top compliance risks companies should be aware of:
1. Data privacy
Data is now a big part of any business. Information such as birthdays, passwords, full names, addresses, and shopping preferences are vital details that many companies (or even hackers) would like to have.
Your customers might not want their data given to third-parties whenever they transact with your company.
Create a clear data privacy and management policy, and disseminate these to your team and customers. This ensures everyone is on the same page regarding collecting and sharing information.
The laws and regulations regarding data privacy and management may differ based on location. Ensure you comply with these to avoid penalties, fines, or an outright ban of operations.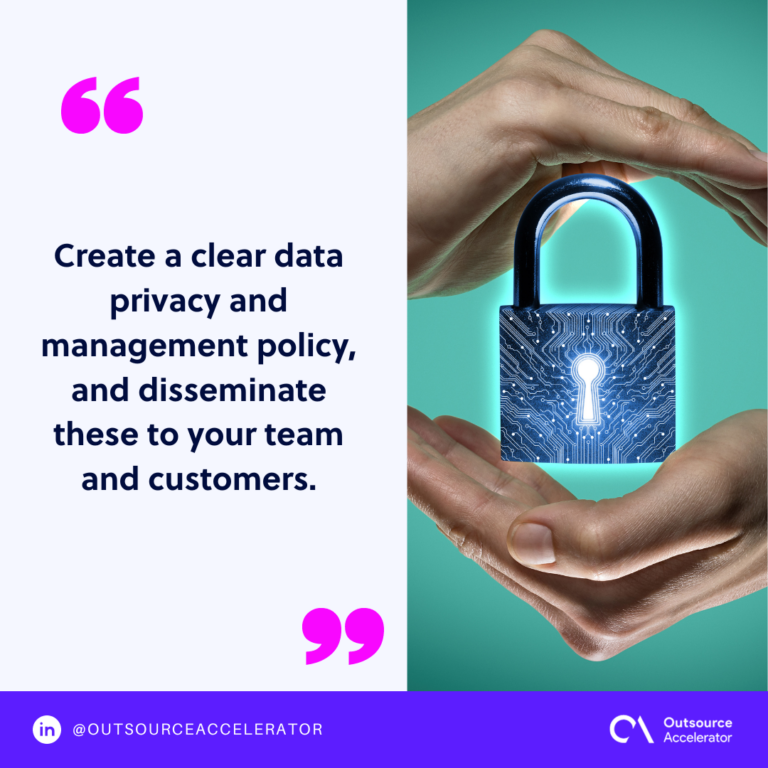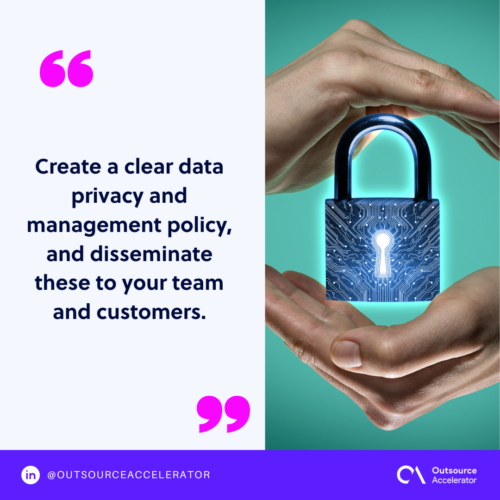 2. Quality control
Companies looking to outsource might encounter problems with the quality of their partners' products or services. Poor quality deliverable reflects negatively on your company's reputation.
You might lose customers to competitors if your team doesn't improve. In such cases, you'll have to supervise the processes or create new ones so that they adhere to the standards you establish.
If you're in the finance and accounting industry, invest in first-rate technology so that output is always of the highest quality.  
Other than meeting your customers' standards, you should also be aware of the quality compliance regulations of the city and/or country you're doing business in.
Each location has its own laws in place. If you break them, you might incur penalties or lose the benefits given to you. 
3. Tax regulations
One of the biggest mistakes your company can make is non-compliance with tax payments. This is among the compliance risks that will get you in legal and financial trouble.
Learn more about the taxes of the country you're planning to invest in. Doing so allows you to avoid penalties and fines. Identify due dates, necessary documents, processes, policies you need to follow, and other compliance rules.
Knowing regulations also enables you to utilize tax incentives and exemptions that reduce costs. 
4. Corruption
Corruption is rampant in some countries. This makes doing business in them complicated.
Your team might have to go through several layers of red tape and bureaucracy before getting the documents and approval you need to establish a business entity.
Depending on the laws of your home country, you might incur penalties and fines for the corrupt practices of your foreign subsidiaries, representative office, or branch office.
This can come in bribes, abuse of inside information, favors, or promises of a high position in exchange for a favorable action.
Make sure your counterparts in your foreign offices comply with the law. Communicate the possible consequences of non-compliance so that everyone in your organization is aware. 
5. Proper documentation
You'll need to submit proper documents when paying taxes, releasing salaries, paying suppliers, establishing a company, and others.
Without documentation, you lose track of where your money is going. Fraud might occur, you might also incur a fine or lose incentives, and even face litigation and other possible consequences.
Proper documentation is a must to avoid all the mentioned negative scenarios. Identify and acquire the necessary documents and make multiple physical and digital copies.  
6. Right conduct
Some employees might misbehave in different ways that are detrimental to the image of your organization. This poor behavior can occur between colleagues or with clients.
To avoid this problem, create guidelines and policies that everyone in your organization should implement and follow. Communicate possible penalties clearly so that your employees don't break the rules. 
7. Processes and policies
The policies and procedures of your company and home country might differ from those of your foreign partners. It might be possible to do things in certain ways in your country but not in others.
You must be aware of these differences so your company doesn't break any laws and regulations and avoids possible miscommunication.
Coordinate with your partners to communicate policies and procedures that both sides must comply with. 
How can you avoid these compliance risks?
Non-compliance can lead to several legal, financial, and reputational problems for your company. Compliance is a must when it comes to doing business in any country.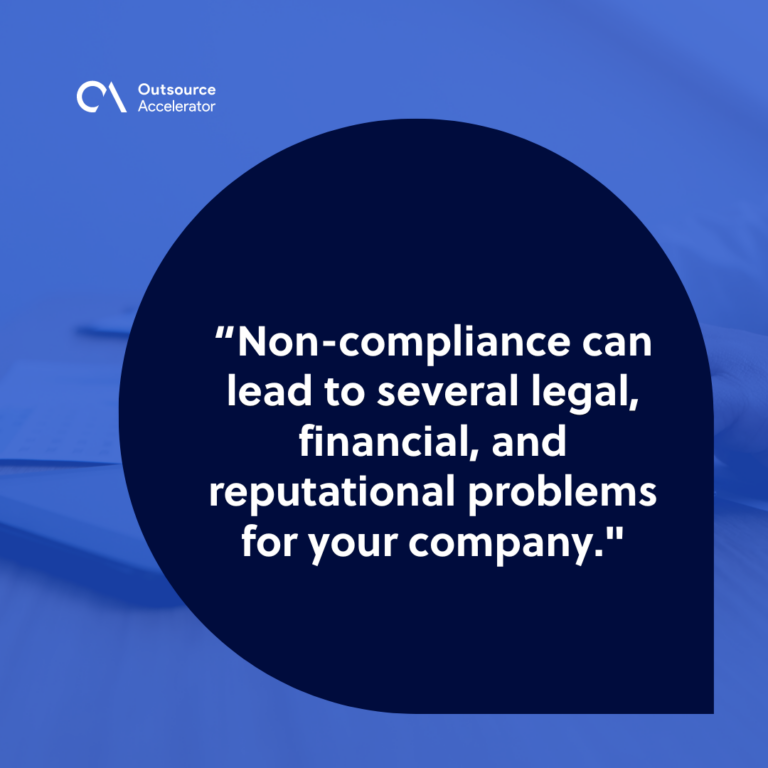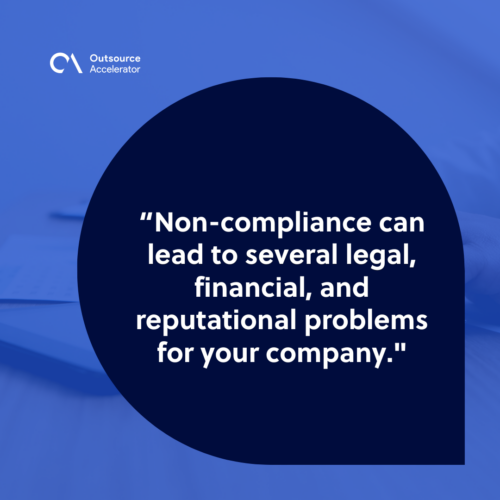 However, miscommunication can happen, political unrest might explode, a new local or national politician can swing policies in reverse, or a natural disaster might make countries fiscally conservative and/or risk averse.
Despite all these potential scenarios, you need to remain compliant with laws and regulations.  
Here's what you can do to avoid the compliance risks we have mentioned above:
Identify the documents you need to submit and their signatories.

Find a reliable business partner in the country you want to invest in. This lets you delegate tasks to an experienced, professional individual or company to do the paperwork.

Keep abreast of local news so that you know about possible political changes and be ready for any situation.

Prepare backup plans for the abovementioned compliance risks scenario so that your team knows how to respond when they happen.

Communicate the standards and procedures you want to establish to your foreign counterparts. This allows your management team to implement these effectively and improve organization-wide compliance.
Make policies clear and accessible so everyone in your company can refer to them when necessary.