6 common functions you can outsource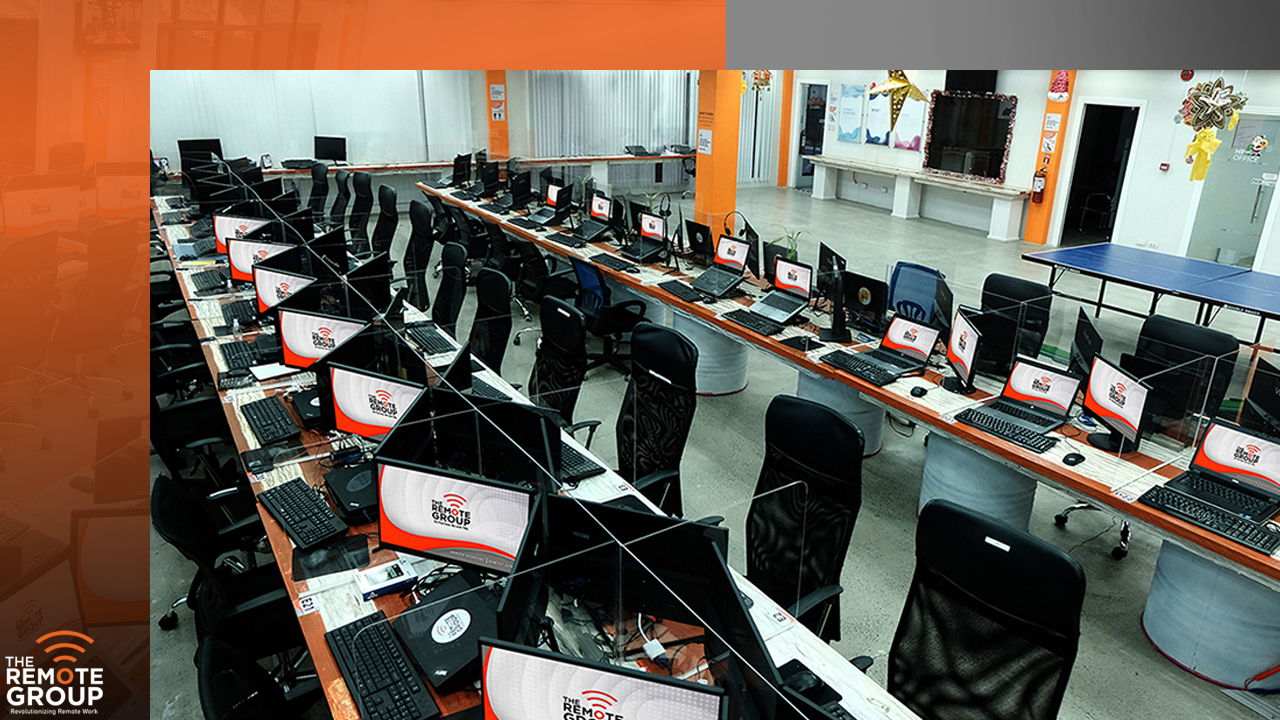 Outsourcing is a common strategy where a company hires a third-party outsource provider to handle different tasks and functions. It allows firms to finish more tasks without having to hire more employees.
As an organization grows, running it can become more intense and overwhelming. The fact is you do not have to handle everything by yourself. 
Established agencies can support your business while you work hard on expanding your operations and growing your brand.
Why should you consider outsourcing?
​​There are many valid reasons to consider outsourcing some of your workloads, and the following list includes some of them.
Prioritize on core tasks.

Choosing to outsource frees up the time of owners, managers, and employees, allowing them to focus on more income-generating tasks.

Provide growth opportunities.

Some companies may find their resources lacking, halting their development. Aside from its cost-efficiency, a service provider opens access to skilled individuals, boosting growth in the company.

Increase efficiency and effectiveness.

Outsource service providers usually provide innovative approaches, the latest technology, and creative, cutting-edge solutions, thus improving your organization's overall operations.

Cost-efficiency.

A skilled contractor or firm can generally perform work less expensively than a full-time employee can, saving you from expensive costs.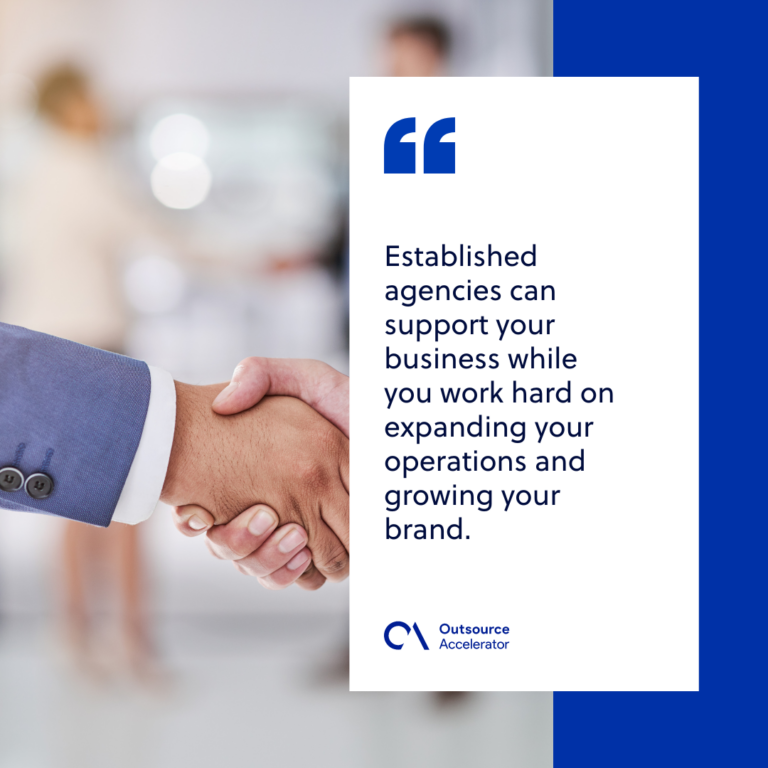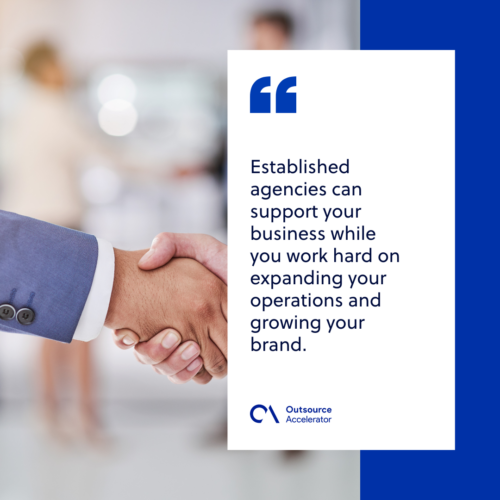 Frequently outsourced business services
Many outsourced services providers offer a wide range of solutions across different functions. Here are some of the common ones that most companies are outsourcing:
Administrative tasks
While administrative tasks  — such as scheduling, data entry, typing, travel arrangements — are crucial for the business to properly function, they are not usually part of an organization's core competencies.
Businesses that choose to outsource this task can hire an external team or virtual assistants to assist them. 
Outsourcing agencies train their employees in different admin services, offering you services in various fields at a fraction of the original cost of an in-house team.
Customer service
Effective customer service is the key to having satisfied clients. However, supporting a huge volume of customers can easily become overwhelming.
Choosing to outsource customer service can be effective for businesses that deal with customers mainly online or over the phone.
However, it is essential to note that you need to have clear processes and instructions in place first before recruiting an external team. These things ensure that the outsourced team knows how to deal with and serve your customers – in line with your brand.
Marketing
A successful marketing strategy determines how a company's reputation is being perceived. An outsourced marketing team can offer an outside perspective to help your local team brand develop new approaches for your brand.
They can also help create innovative advertisements or content to post on your digital platforms. This boosts your online presence and widen your client reach. 
Finance and accounting
Finance and accounting service providers can help in bookkeeping, invoicing, accounts payable and receivable, and financial reporting, analysis, and planning. 
These things can take a lot of time and skills to learn and perfect, risking your finances. Outsourcing providers have skilled accountants who can manage these areas at once.
Most of them are also knowledgeable on different compliance standards that the company must meet, helping you avoid penalties along the way.
IT operations
Maintaining an in-house IT operations department can be extremely expensive, especially in these times. Unless you are in the tech industry, IT is only a maintenance and repair function and not a core activity. 
You can choose to outsource to a service provider that offers assistance 24/7 to handle your company's tech issues.
Further, selecting IT as a task to outsource has its advantages. For one, most tech providers use advanced technology, giving you a competitive edge in the industry.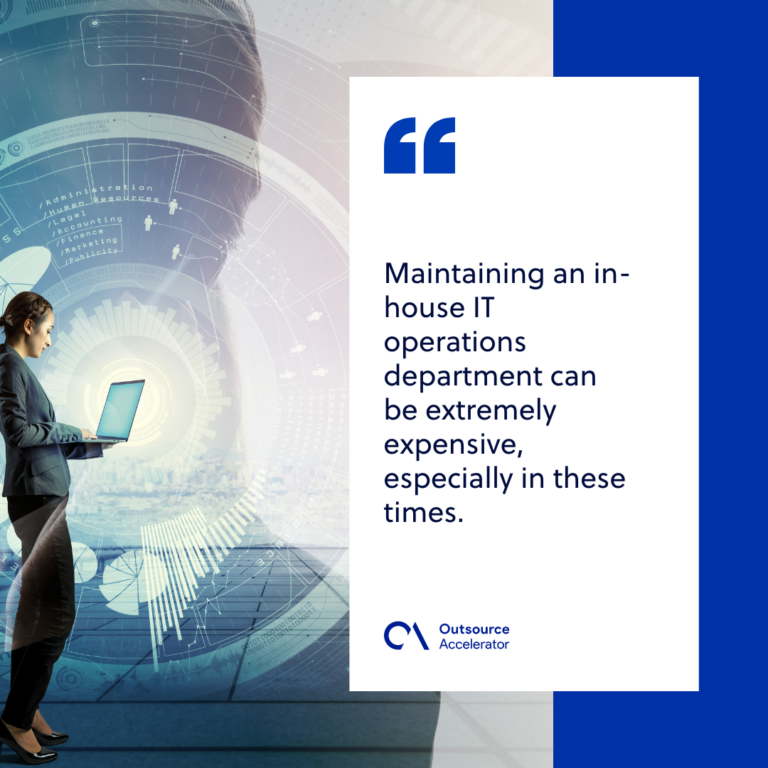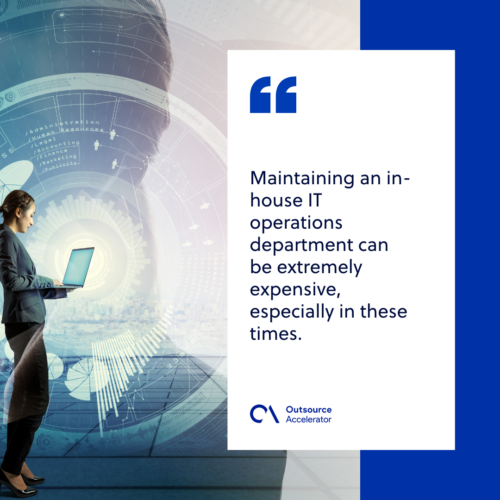 Human resources
A human resources team usually deals with a lot of time-consuming activities. Aside from recruiting new employees, they also handle the payroll, compensation, and benefits, among others things.
A third-party service provider can easily administer these tasks. Some have unique hiring processes to screen suitable applicants and check references of people who want to join your team.
Deciding to outsource to an HR firm can also help you know the latest employment laws and standards and avoid potential violations in any country that you are operating in.
Explore outsourcing with The Remote Group
To take full advantage of the benefits of outsourcing, it is crucial to find the right partner that can support your business.
The Remote Group can help drive your company to success while tackling several functions in your organization.  They offer cost-effective solutions and quality talents that serve as an extension of your in-house operations.
Equipped with the latest technology and the most advanced high-speed internet in the Philippines, they help their clients save up to 70% of the salary cost without compromising the quality of their clients' services.
Connect with The Remote Group now.