18 cold calling best practices to achieve great results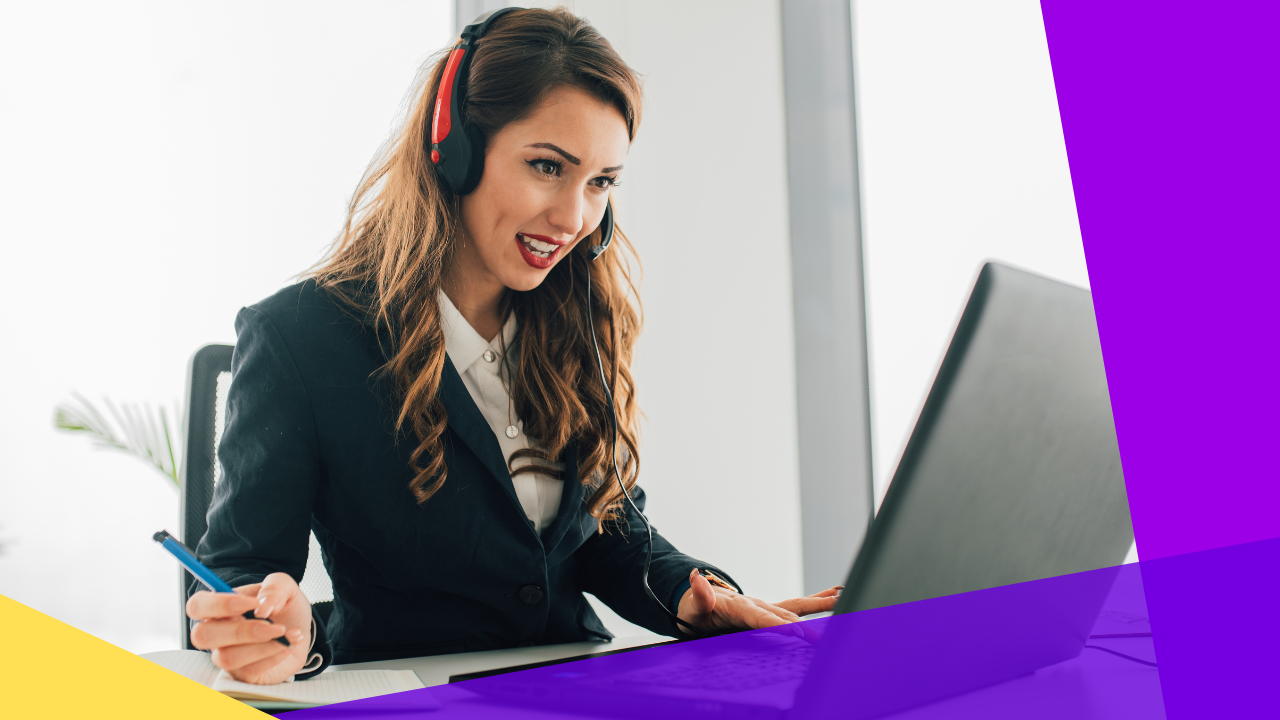 Cold calling has existed for years, even when telephones are still the mainstream instead of smartphones. Entrepreneurs and business executives have viewed cold calling as the key to growing a company and building a significant client base.
Salespeople have spent years seeking opportunities to generate revenue and contact potential clients. It's all done with the intention of expanding a business.
However, you're more likely to turn leads into cold prospects if you stick with your old-fashioned cold calling strategies. Learning about the latest cold calling methods helps you improve your approach and, ultimately, your sales outcomes.
It's about time to enhance your cold calling tactics with these 18 up-to-date cold calling best practices. 
What is cold calling?
Cold calling is a sales and marketing method in which a salesperson contacts unidentified prospects to sell a product or service.
Cold call leads are often obtained through subscription forms, referrals, word of mouth, and networking. Before being contacted, the customer may or may not have shown an interest in the product or service. 
Call terminations, hang-ups, and verbal assaults are just a few of the reactions that cold calling may elicit. Successful cold callers, however, are persistent and resilient to rejection.
You can also keep your prospects on the phone and convince them to buy with the correct planning, a deliberate approach, and planned cues.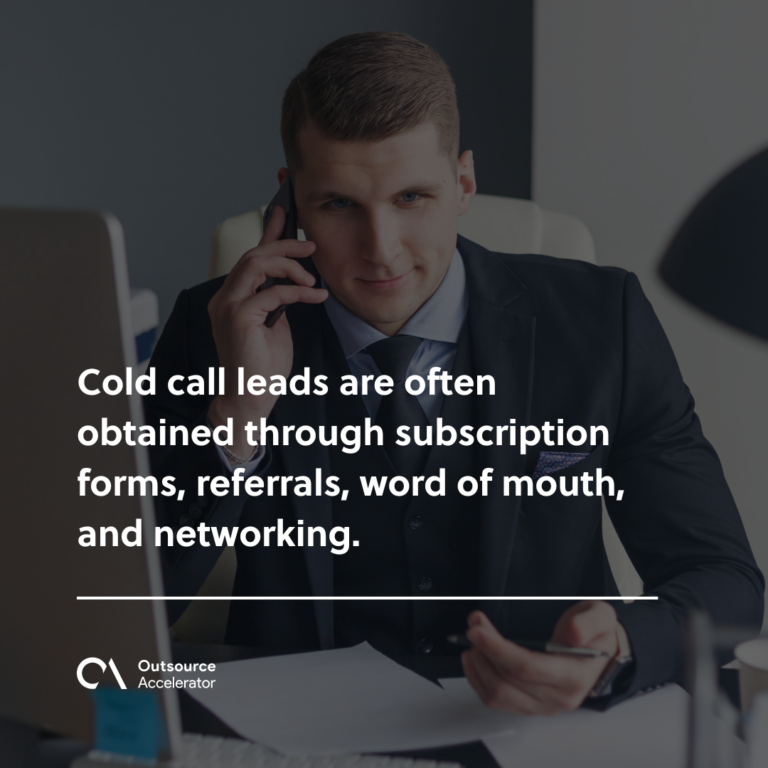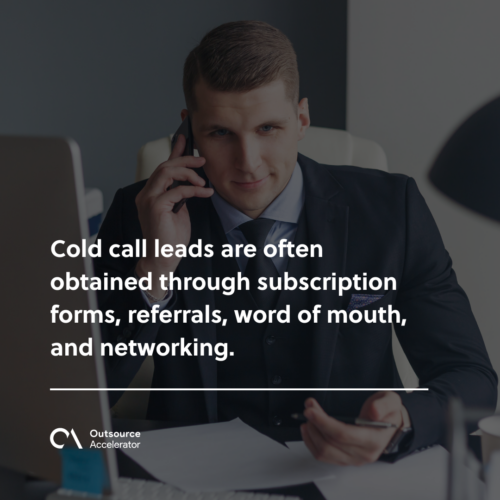 Is cold calling still effective?
Yes, cold calling is still an effective sales and marketing strategy, particularly now that many prospects have hybrid work schedules and are reachable via mobile devices.
From a survey conducted by Zipia, 82% of consumers have accepted sales appointments following a cold call. Meanwhile, the average success rate of cold calling is 2%.
You can still increase this percentage by up to 10.01%, depending on your tactics. Moreover, you can boost your firm's income by utilizing cold calling best practices and reaching decision-makers.
18 cold calling best practices
Cold calling may be challenging, but it is an essential component of a successful marketing strategy.
Consider the following cold calling best practices as you plan and execute an effective outbound prospecting campaign:
1. Research your prospects
Research the prospects on your call lists. This is one of the cold calling best practices you can use to your company's advantage to obtain valuable information about your potential clients.
People are more likely to attend to you and then make a purchase if they feel valued. For instance, you may start your greeting with: "Rainy morning, Ms. Stevans!" or "I heard it's 35℃ today in your region. Hope you drink lots of water and you are doing fine."
Acknowledging something as simple as the weather in their region can demonstrate your interest in a potential lead. This personalized approach may be more persuasive to a prospect than a standard sales presentation.
If you sell a product or service to a business prospect, you may also investigate their position there. Determine their role, what their company does, and if you share any connections with them.
2. Adopt current trends
Knowing how trends and strategies change each year is one of the most essential cold calling best practices.
Adopt the latest trends, new legislation, and other developments. Then, you can use this information to connect your product or service to allow your prospects to see that you are adaptable to changes. 
For example, if you are selling security software to a bank, consider reading news articles that could inform you of any security incidents the bank has experienced. 
Connect what you can offer for that bank and inform them about how you can further protect its consumer data.
3.
Be script-ready
This is one of the critical cold calling best practices that could help you organize your key points before executing the calls.
Preparing a script of what you intend to say beforehand can help refine your introduction and anticipate possible objections. In writing your cold call script, aim to capture your prospect's attention within 30 seconds. 
Then to avoid sounding unnatural, a script should be used as a guide and not read word-for-word. As you create your script, consider including important elements in your opening sentence, such as a shared interest to spark conversation.
4. Calculate your cold calls quota
Know your cold call quota. Keep track of your cold calls by hour, day, week, or month with a calendar. 
Track how long it takes to reach a prospect, get them excited, and turn them into a warm lead. The faster you can do outbound calls, the more cold calls you can make to meet your quota.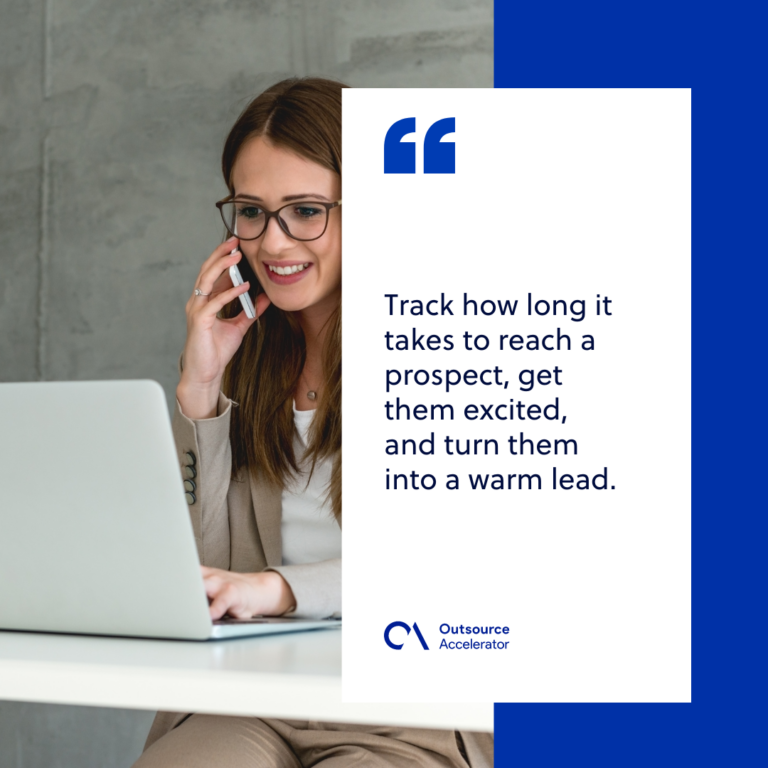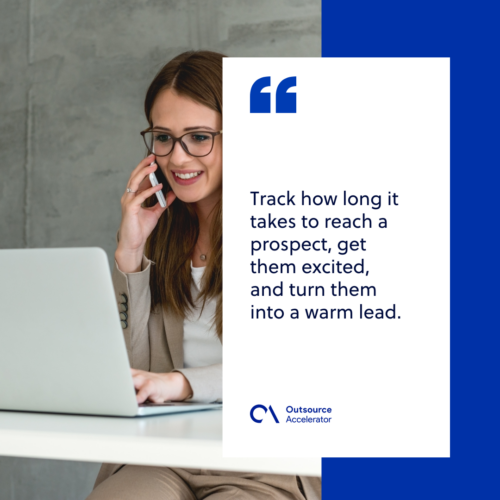 5.
Use a local number
This is one of the essential cold calling best practices you should remember in your list. 
Keep in mind, prospects frequently disregard unknown numbers with long-distance area codes as spam and do not call them. Using a local number can increase the likelihood of someone picking up your call.
6.
Practice and role-play cold calling
Role-playing with colleagues, family, or friends to practice your cold-calling strategies is one of the useful cold calling best practices to improve your outbound call skills. 
You can try several fake calls after practicing with your script, reading and summarizing it in conversation. Request their honest feedback on your delivery and incorporate what you practice in your real cold calling experience.

7. Contact the right audience
Make sure you have the correct contact before making your cold call. Businesses frequently have a person or group responsible for making purchases on the company's behalf. 
If you want a greater chance of connecting to the person's direct phone line, ask to talk to them by name.
For example: "Hi, My name is Jin from OA BPO firm. Am I talking to Mr. Blake Marquez from AnyCompany? I'm calling to discuss the products he availed from our team."
8.
Don't pitch too early
These cold calling best practices aim to help you improve your sales pitch. But even if this is the case, prospects might hang up on you before you can give your full pitch if you push too soon.
Instead, build a relationship with your client and find a problem or need that your product or service can fix. You can finally give your sales pitch when you get to this point.
9.
Call at the right time
Make your calls at the optimal hours and days for the intended audience you wish to sell to. Research when's the best time your leads are just scrolling through Facebook or resting.
For example, you may discover from your research that many of your leads are reachable—and perhaps, even more active in the morning.
10.
Keep your prospects on the phone as long as possible
This is one of the crucial cold calling best practices. Keeping it in mind can save you from an embarrassing hung-up call.
When cold calling, you have approximately ten seconds to demonstrate something valuable. Remember that if you take too long to give them information, they might hang up on you the first seconds of your call. 
11. Make conversations personable
Even though you have a goal to make sales, your calls should still be helpful and interesting. Consider that your target could be with family, at work, or eating lunch.
Ask about anything where you can elicit interest. For example: "I notice you went to Zavier's Integrated School, and my best buddy also went there. What subjects did you study?"
This will show them that talking to you is worth their time. The goal is to keep the talk easygoing and friendly.
Any method you can establish a personal connection with the prospect will enrich the conversation and increase your chances of closing the deal.
12.
Use trigger events
This is one of the most common cold calling best practices, but it still works every time.
You can utilize this approach when your prospect's going through a big change, like starting a new product or career. Use this chance to show how your product or service can help them through the transition.
You can use this as your example:
"Hello, James! I'm calling from Outsource Accelerator, an outsourcing and direct lead generation firm. I'm happy to hear that you're now working with AnyCompany. I'm calling to inform you that we offer training programs and free webinars for new hire employees…"
13.
Ask open-ended questions
When you talk to your prospects, avoid asking them questions that are answerable by yes or no because that would be the end of the call.
For example, instead of asking this question: 
"Do you have the time today to hear about our offerings?" 
You can ask:
"How do you feel about learning about our new goods and services offering?"
14.
Be specific
Just as an early pitch might turn off a potential lead, being overly ambiguous in your messaging can do the same. When speaking with your prospects, be precise and straightforward about how your product or service will benefit them.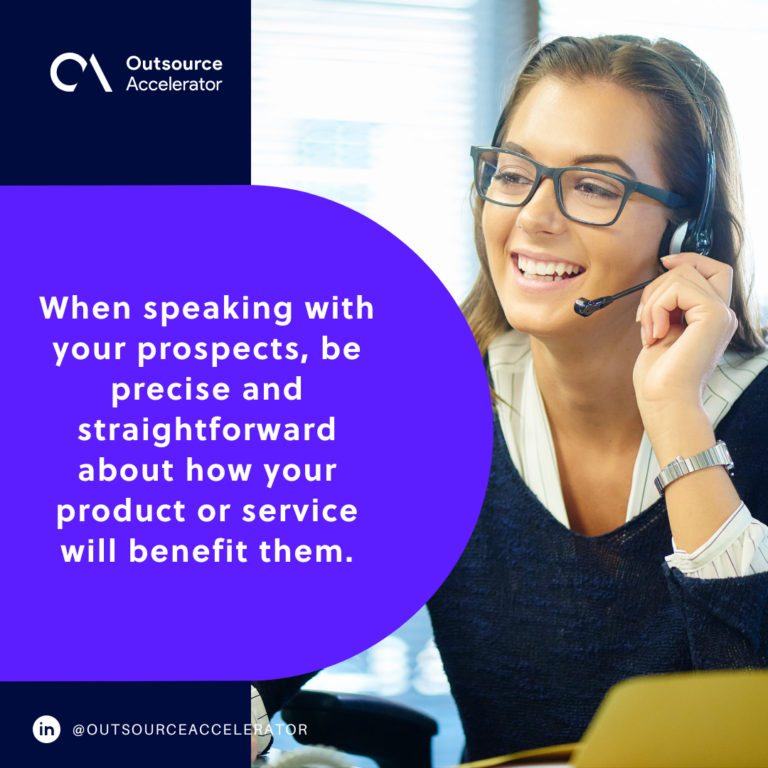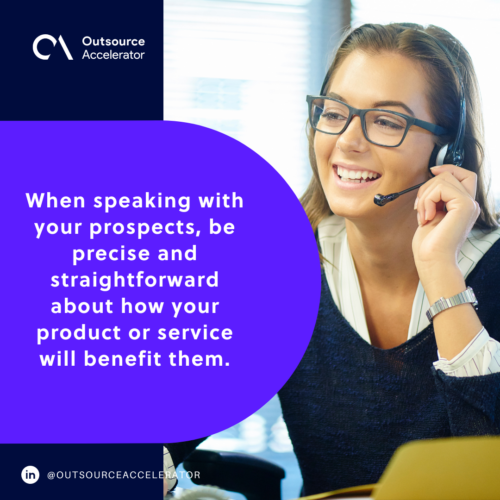 15.
Ask for referrals
When you make a sale, acquire a registration, or opt-in from a cold call, ask for a reference from your lead. Your request may result in additional prospects interested in your product or service.
For example: "Your subscription for BoostIT should arrive next week. In addition, for each person you mention, we will deduct $10 from your monthly subscription. Can you think of someone else who would benefit from our resources?"
16.
Learn from rejection
Accepting rejection is part of figuring out how to improve. A mix of practice, planning, strategy, and utilizing the cold calling best practices can help you boost your confidence and increase your overall sales.
17. End cold calls by confirming the next step
If the individual on the other end of your sales call said they were busy, suggest another method of communication. Don't just give up on those unattended and rejected calls.
If no one answers the phone, you may plan another call task in your CRM. You may leave a voice message or email your prospect a detailed explanation of why you called and reschedule another call.
18. Use cold calling automation
It is time to automate your operations if you are still manually dialing numbers to cold contact prospects.
The ability to save time and energy is one of the primary advantages of adopting artificial intelligence (AI) and automation for cold calling.
AI and automation solutions may also help you automate the following operations:
Prospecting

Checking contact information

Scheduling calls

Sending follow-up emails

Updating CRM
Overall, cold calling can help you reach a larger audience and establish personal relationships. Focusing on your goals, setting fair expectations, and leveraging these cold calling best practices can help you generate quality leads.