Exploring the limitless potential of cognitive computing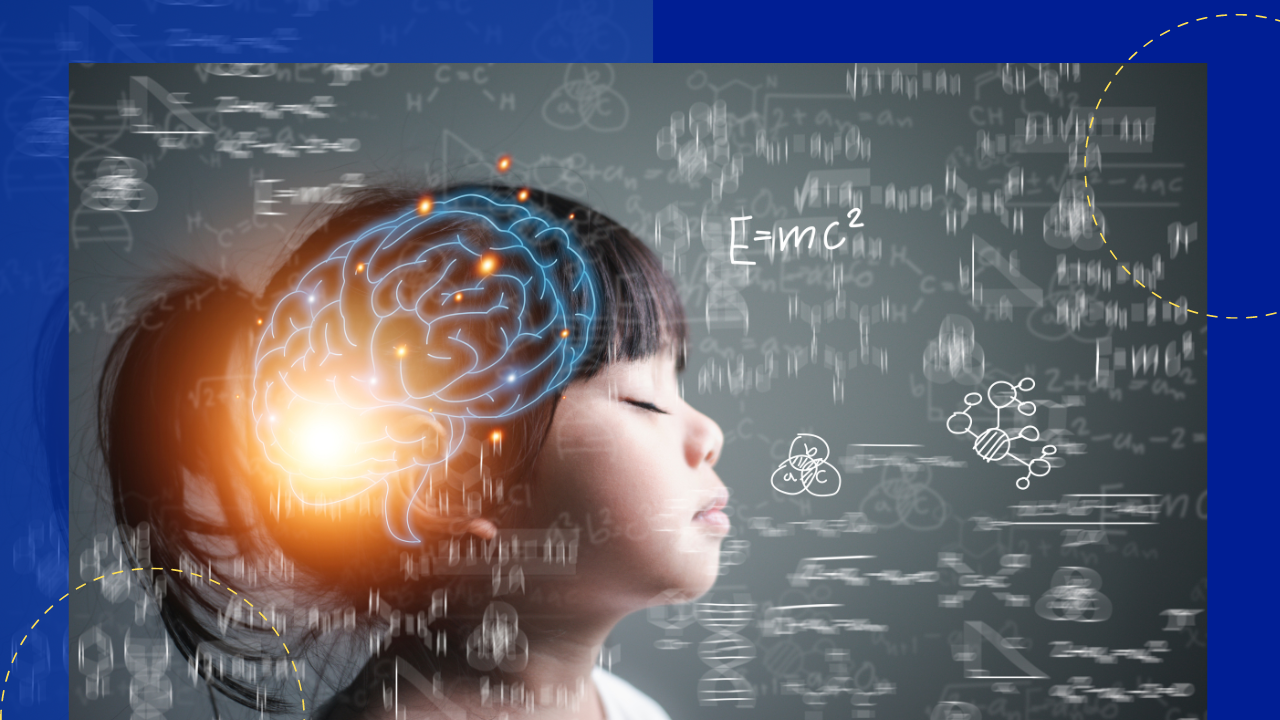 The continuous evolution of technology has resulted in the development of new and innovative solutions that can crack complex problems.
Cognitive computing is one of those solutions, as it has the potential to reshape the way we interact with technology and process information. 
This blog explores the concept of cognitive computing and how its limitless potential can be applied for future use.
Defining cognitive computing
Before we define cognitive computing, let's break the term down:
Cognition is the mental process of acquiring, storing, and understanding information. Whereas computing is basically any goal-oriented pursuit that benefits from, requires, or creates computers or related machinery.
With these definitions in mind, cognitive computing is a system that aims to simulate or mimic the human thought process and behavior. This can include adopting cognitive functions like perception, attention, and memory in the human brain. 
It falls under the category of artificial intelligence (AI), which uses algorithms and other methods to allow machines to learn and reason like humans.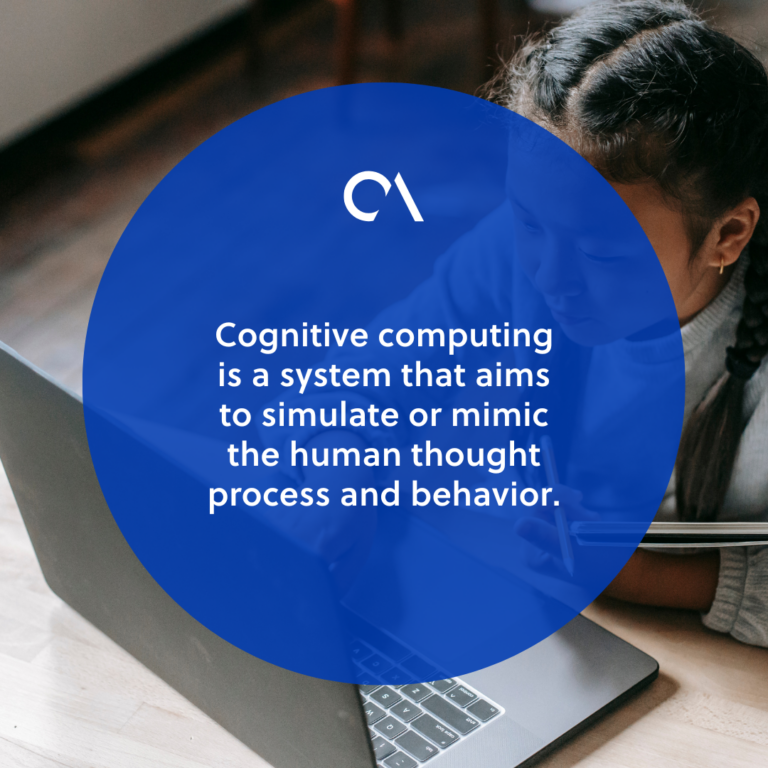 Cognitive computing vs. Traditional computing
Cognitive computing employs machine learning and other systems to learn from data and continuously improve and adjust.
Cognitive computing is ideal for tasks such as image and speech recognition because it has no problem handling unstructured and complex information.
In contrast, traditional computing approaches problems using predetermined rules and instructions along with digital devices to process, store, and manipulate data.
Key components of cognitive computing
Cognitive computing involves several key components, including:
Artificial intelligence

– cognitive computing uses AI that simulates human processes with machines.

Machine learning

– allows the training of a machine to learn and improve from data without the explicit need for programming.

Neural networks

–

these

fall under machine learning as an algorithm that maps out the human brain's structure and function.

Natural language processing

– aids the goal of cognitive computing by parsing and understanding human language.

Sentiment analysis

– with the help of machine learning and NLP, cognitive computing uses sentiment analysis to understand and analyze emotions and opinions expressed in data.

Computer vision

–  the ability of machines to interpret and understand visual data.

Contextual awarenes

– refers to the ability of machines to understand and interpret the context in which data is presented.
These components work together to enable machines to understand, reason, and learn from data.
Benefits of cognitive computing
Human performance and expertise can be elevated with the help of cognitive computing, solving even the most complex issues. 
Here are some of the common benefits to come from cognitive computing:
Improved decision-making

– Humans may be unable to analyze and identify vast amounts of data and provide relevant insights, but cognitive computing can do this easily.

Enhanced customer experience

– Businesses can leverage cognitive computing to understand their customers' needs and preferences better and enable them to provide personalized experiences.

Increased efficiency

– Cognitive computing warrants the

automation

of repetitive tasks, allowing workers to focus on more complex and important tasks that need human attention.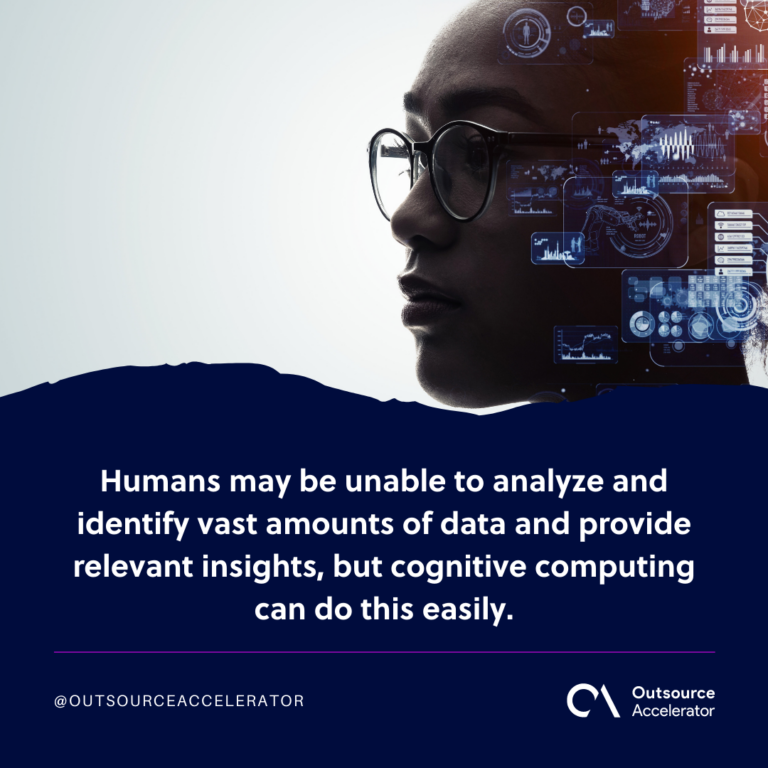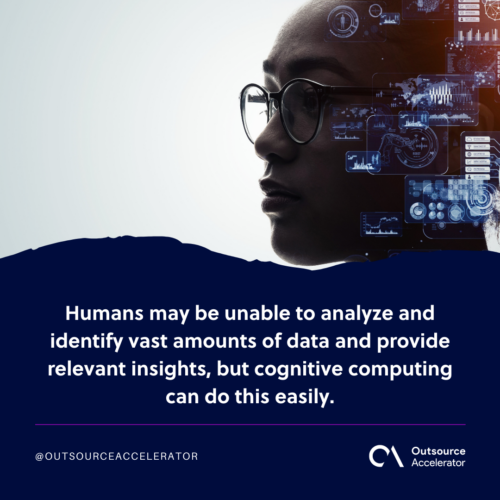 Limitations and challenges of cognitive computing
Despite its potential, cognitive computing also has some limitations and challenges:
Lack of transparency in decision-making

– It can be difficult to understand how a machine learning from data arrived at a particular decision. 

Data privacy and security concerns

– Cognitive computing involves analyzing vast amounts of data, naturally raising apprehensions on whether that data is kept private and secure.

Needs significant amounts of resources

– Significant computational power and vast amounts of data are needed to make the most of cognitive computing, making it a costly and time-consuming process.
Applications of cognitive computing
Cognitive computing can be applied across various industries. Here are a few examples of where it can assist different sectors:
Healthcare
Medical professionals can utilize cognitive computing to make better treatment decisions, diagnose diseases, improve service efficiency, and develop personalized treatment plans. 
Logistics
This tech innovation can open up automation to transportation, logistics, and the supply chain. The optimization of these logistical elements with the help of cognitive computing enhances operational efficiency.
Finance
Cognitive computing can help identify fraud and optimize investment strategies. In the banking sector, digital transactions are assisted by a form of cognitive computing as it helps process transactions in minutes.
Retail
Marketing teams can utilize cognitive computing tools to collect and study more data to understand customer preferences better and improve the shopping experience.
Across most industries, cognitive computing helps improve customer service and support through individualized analysis that is applied through personalized offerings and experiences.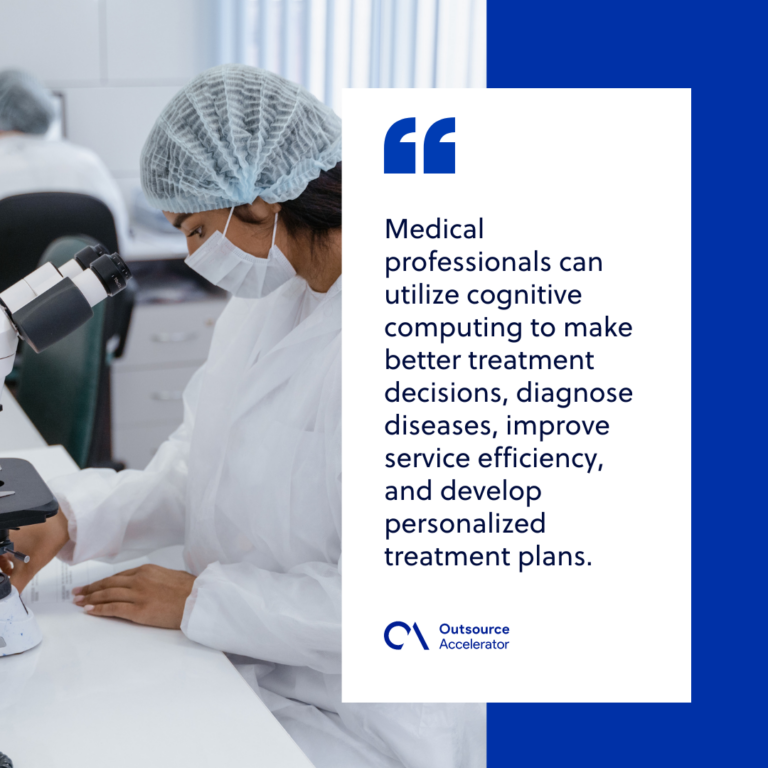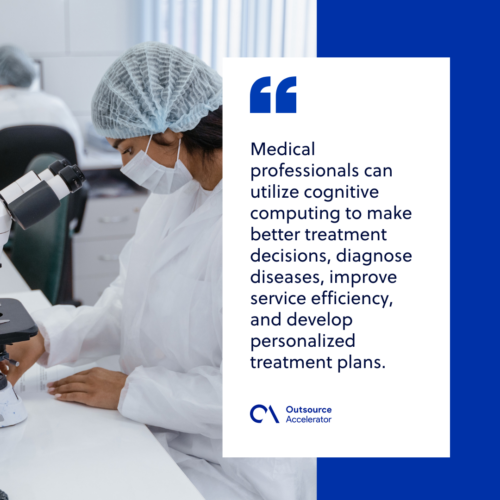 The future of cognitive computing
Like all technology, cognitive computing still has limitless potential to evolve. It has the power to reshape industries and other fields in life while letting humans lessen their cognitive load.
Businesses and organizations can improve how they operate with cognitive computing. It helps them be more information and customer-centric.
If cognitive computing becomes a widely reliable system, humans can focus on the more important things. This makes room for more creativity and innovation, as well as better collaboration between humans and machines.