Definition
What is speech recognition?
Speech recognition is a technology used in call center companies to handle incoming calls from clients. It can recognize and analyze phrases and words in spoken language or natural speech and then translate them into a format that can be understood by the system. 
Speech recognition technology is not only about understanding what the client is saying. It's about converting the information to an accessible medium. For example, converting information or data to a document format or an audio file. These new materials can be useful for other purposes.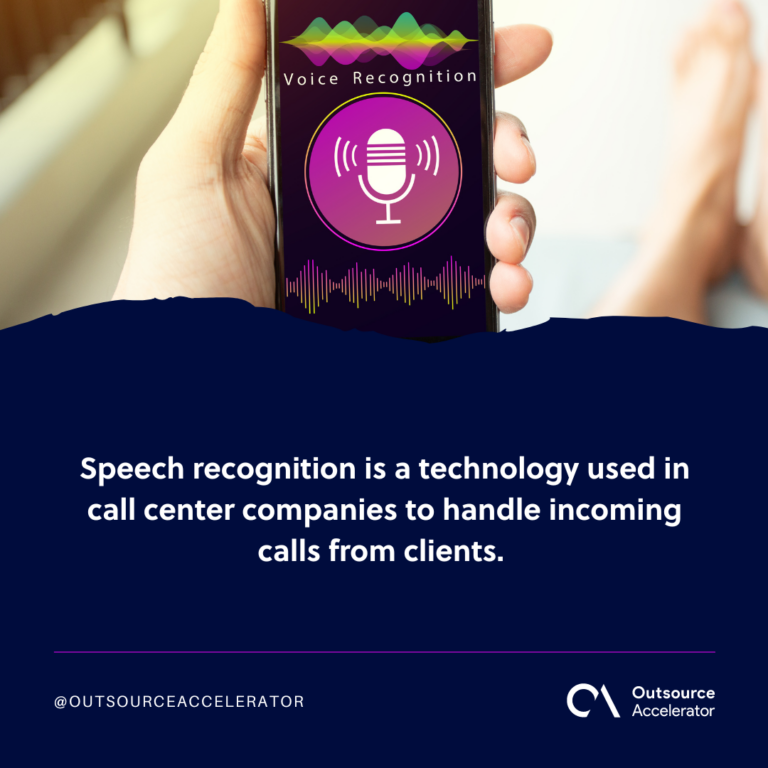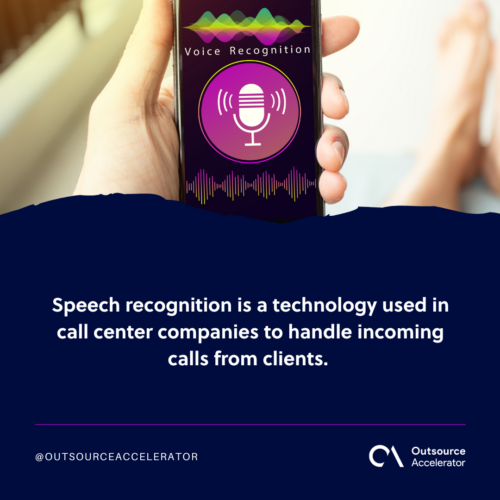 Importance of speech recognition
Speech recognition has a lot to offer that can be used to improve a business' quality of service. Call centers use speech recognition technologies to recognize clients who require additional consideration, classify trends in the market, evaluate consumer behavior and buying habits, identify problematic products or services, and help low-performing agents develop their skills.
Here are the advantages of using speech recognition technologies for call centers:
Agents are capable of identifying an immense amount of vocabulary in several languages

They can recognize appropriate terms and expressions

Easily interpret the sound or tone of the voice, and also predict the age of callers.

Letting agents from analysis or data processing activities perform other, more essential tasks.

Disability-friendly for certain people who could have problems accessing buttons on touchpads.