Better claims processing services, better customer journey experience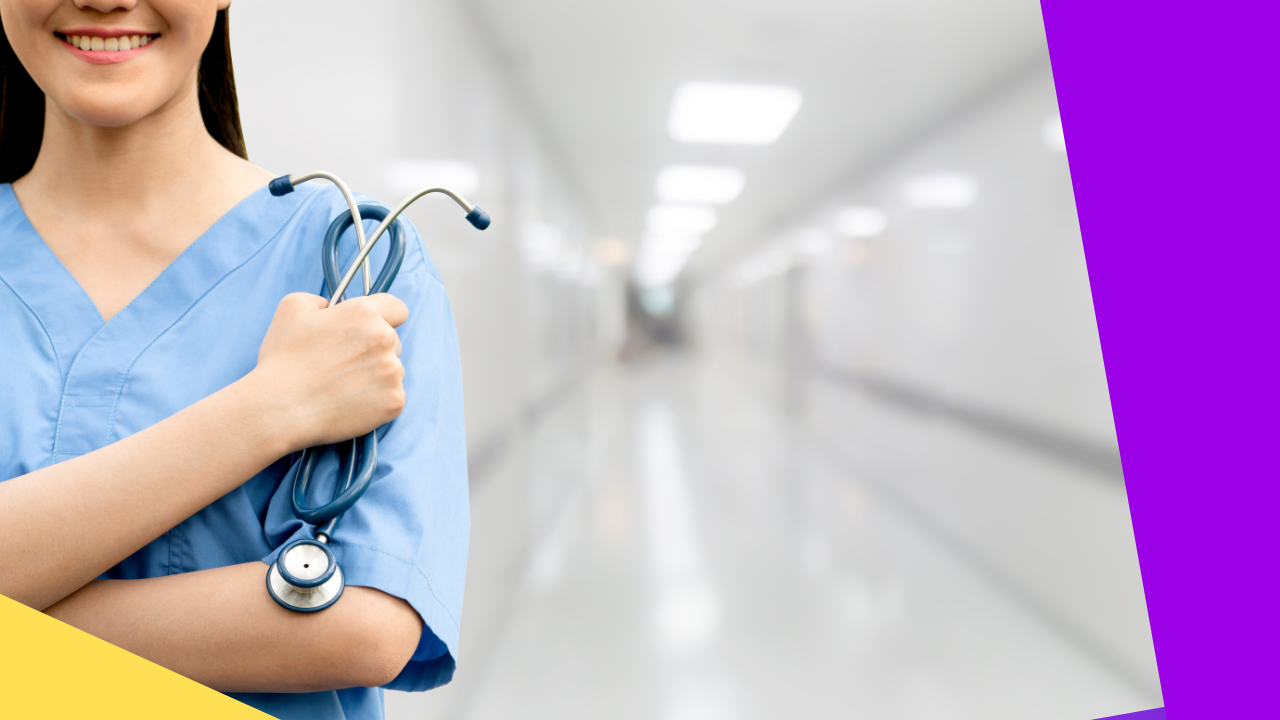 Better claims processing services, better customer journey experience
Claims processing is defined as the insurance company's fulfillment of its obligations to the claims filed and insured. The process is too complex and involves several administrative tasks such as investigation, review, remittance, and denial of healthcare claims. 
At the heart of the entire claims processing is customer service. By ensuring that the process is seamless and smooth, customer experience is guaranteed. 
However, claims processing services are more than just the insurance company's commitment to its clients. It is the conduct of thorough due diligence on healthcare claims. 
It involves the painstaking process of validation, authentication, and justification of all the documented processes in the bill. The insurance company, based on its data gathering, can either approve or reject the claim based on the approved policy terms of the insured. 
But how do claims processing services work? What governs it? And how to become efficient about it? Let's find out.
How do claim processing services work?
Claim processing services officially commence once a healthcare provider submits a claim request to the insurance company. 
Normally, medical billers who are stationed in the facility of healthcare providers handle this process. Codes are generated, the bill is finalized, and proper documentation is supplied to ensure the swift processing of claims. 
The insurance company then receives the claims, but that doesn't mean they are automatically processed and reimbursed. 
Insurance companies employ various adjudication methods to confirm several factors, including:
Is the claim covered by the insurance contract?

Is the insured policy still in effect?

Has the policyholder paid its required premiums?

Has the insured reached the limit of its coverage per illness?

What are the obligations of the insured under the contract?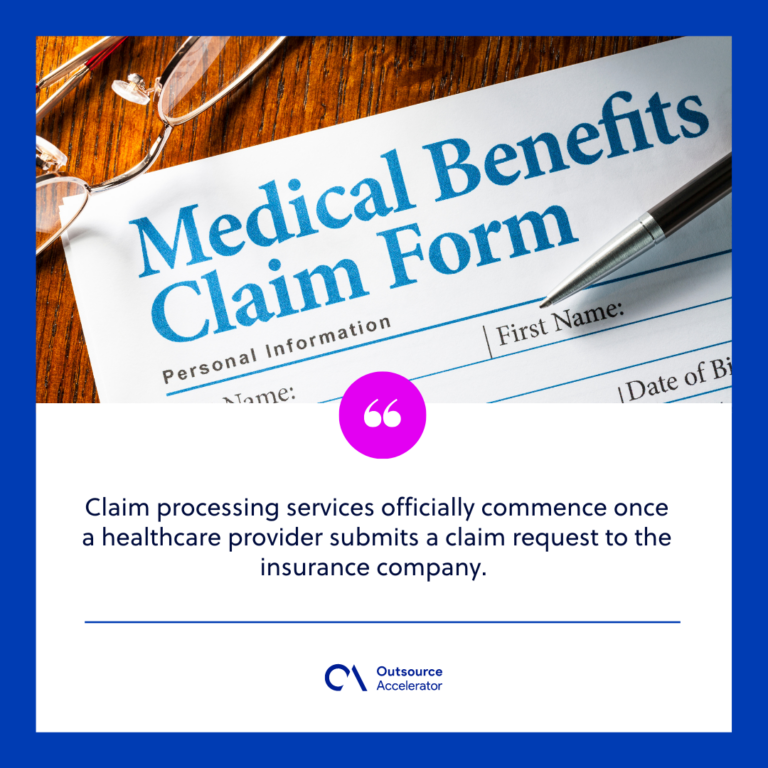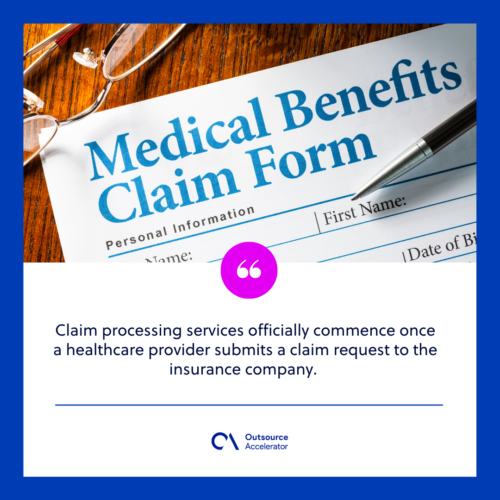 All of these are vetted properly. The submitted claim is processed by a claims processor, which will then decide if adjustments or revisions are necessary. 
After the adjudication process, approved claims are then processed for reimbursement. 
An insurance company reserves the right to reject any claims it deems invalid or made out of forgery. In addition, any claims not within the contract also suffer the same fate. 
Outsourcing claims processing services
Claims processing services are painstaking. It takes too much time, and there are a lot of regulations that need to be followed and mindful of. 
Healthcare providers will find it difficult to do this alongside administering care. Instead of seeing more patients and attending to their needs, they need to shoulder the additional burden of claims processing. 
This is where outsourcing claims processing services come into play. Outsourcing takes a huge load off the healthcare provider. Given their expertise and network in the industry, they have worked alongside different insurance companies. 
These connections can come in handy, especially in understanding why claims are approved and denied. Corresponding corrective actions can be taken once the status is known. 
Not to mention, outsourced providers can improve the healthcare provider's revenue cycle. They help providers get more patients to care for and ensure that the services rendered are paid within 30 working days. 
However, not all financial services providers are equally experienced and good. Finding one that companies can trust and lean on can be quite challenging.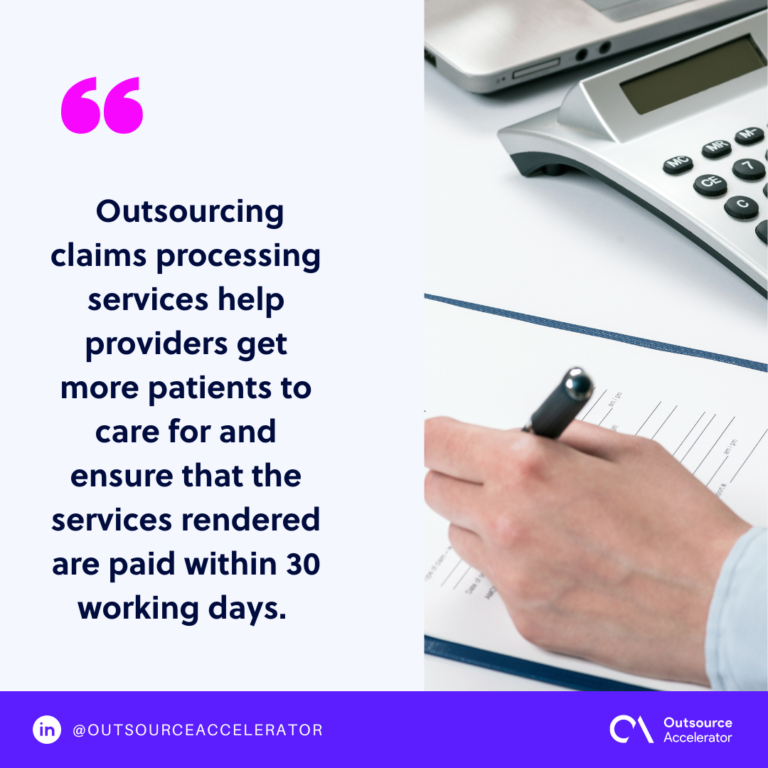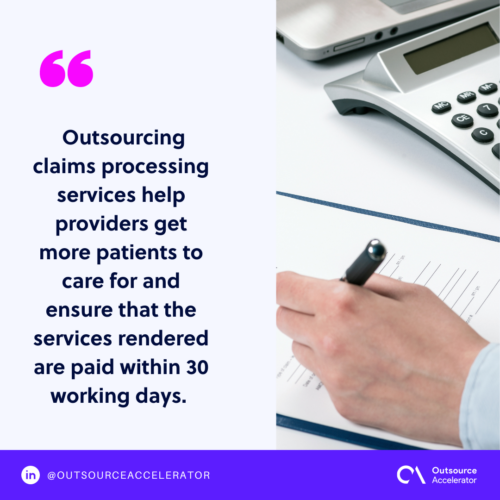 What to look for in a third-party claims processing service?
There are various factors to consider when hiring third-party service providers. But in finding one that can help you in claims processing, below are the top three things you must consider: 
1. Shorten the turnover time of claims
Claims processing is both resource and effort intensive. It can take one and a half months to process, while others may take years.
Experience claims processors can make this even faster, ensuring that services are paid as soon as possible. Of course, this entails that claims are accurate and there are no flaws in the documentation. 
2. 24/7 support
Nothing is predictable. Anything can happen in the blink of an eye, and accidents can happen even in the middle of the night. Hence, it is essential to have third-party support that can assist anytime. 
It makes the job a lot easier and claims to process even faster. 
3. Automated solutions
Patients enter provider institutions all day long. It would be difficult to keep up with various healthcare claims if the system is conducted manually. 
With the help of new software technology, processing of claims and inputting of codes become a lot easier. 
Healthcare BPOs' key to efficient claims processing services
With the increasing demand for efficient and reasonably priced services, healthcare BPOs became in demand to fill in the huge need of the industry for claims processing. 
The good thing with healthcare BPOs is that their employees are registered nurses and healthcare professionals with proper certifications and training. 
They are more familiar with medical codes and procedures. During verification, they understand medical jargon, which makes the process a whole lot faster. 
These BPO providers have automated solutions that make the entire claims processing services way more efficient, secure, and accurate. Being a leader in cybersecurity and IT processing, most healthcare BPO companies integrate these services into their standard packages. 
This allows their clients to scale better and experience wellness in their revenue cycles. There are many healthcare BPO companies worldwide. Top destinations include the Philippines, India, and China.