Outsourcing myth: Does cheap service affects performance?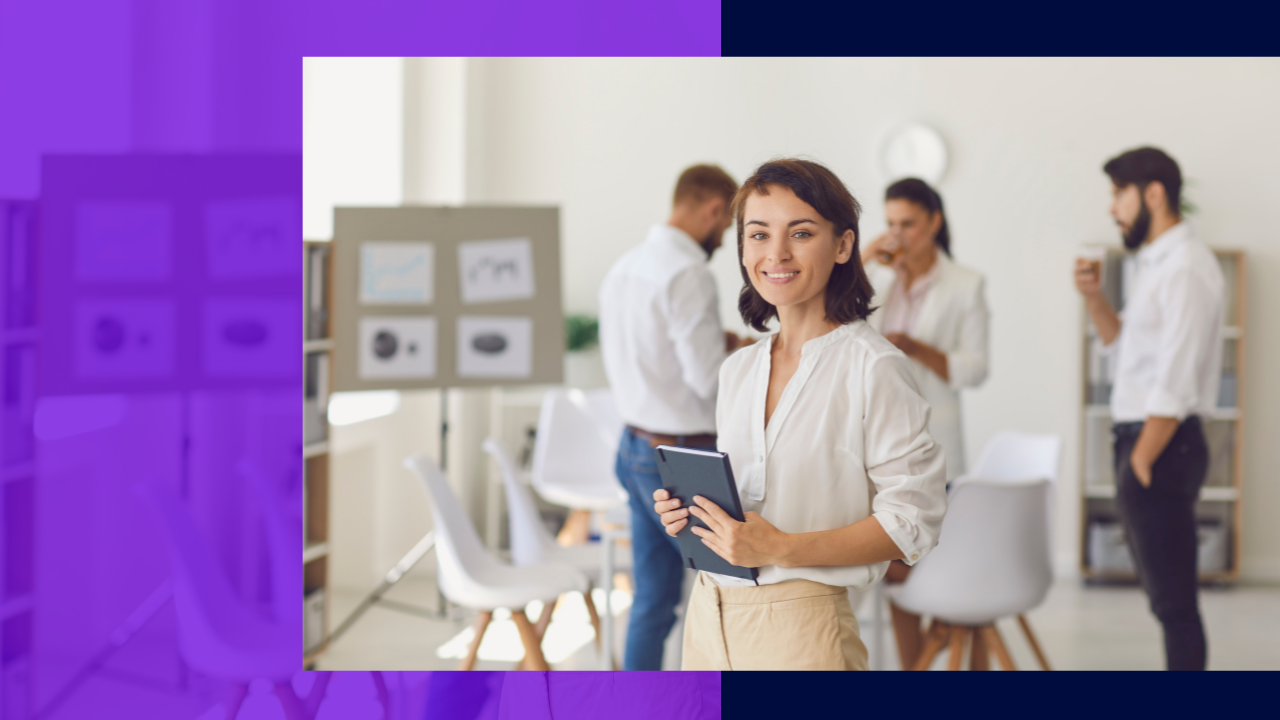 It is easy to comprehend why outsourcing has developed into such a popular business method. Costs may be cut, efficiency can be increased, and companies can access specialists.
On the other hand, there is a widespread misconception that cheap service would inevitably result in unsatisfactory performance. 
This article will explore the reality behind this misconception and the significance of choosing a suitable third party provider to get quality outcomes.
The truth about outsourcing costs
Outsourcing can lead to significant cost savings for a company. But choosing an outside entity that offers a cheap service is not always a good option. 
In the same way, it is also not good to assume that affordability inevitably results in poor performance. The key is to find an outsourcing provider that offers high-quality services at a reasonable price. 
Splace is an outsourcing provider that offers cheap service but always strives for quality outputs.
This means clients can enjoy the benefits of low-cost outsourcing while maintaining excellent service.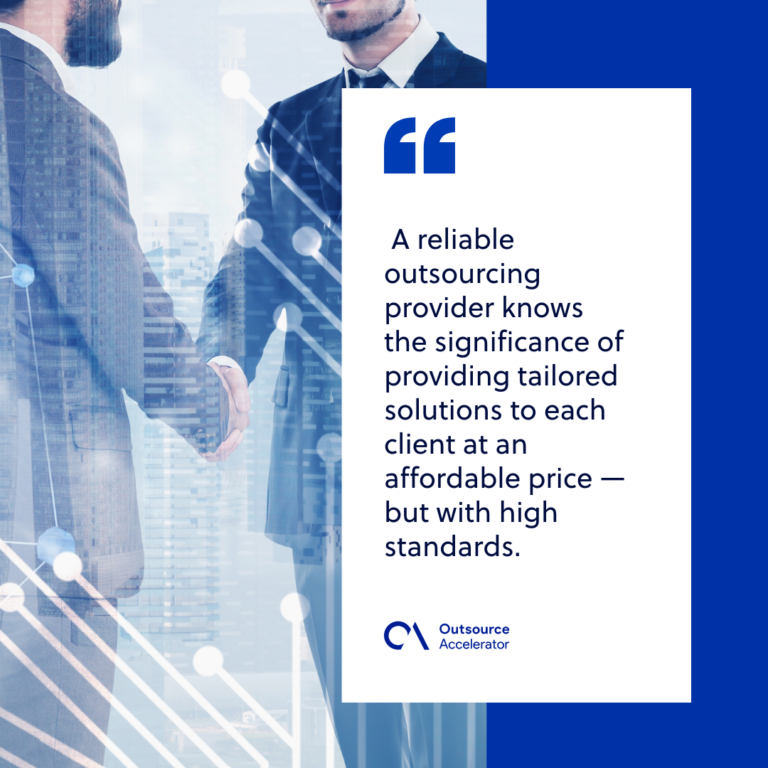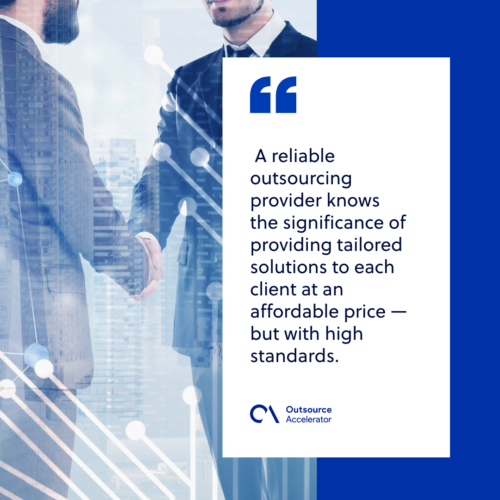 Importance of selecting the right outsourcing provider
Companies are increasingly interested in lowering their expenses while gaining access to specialized talents. But turning to third-party providers offering cheap service fees can make or break a business. 
Every business has its necessities. A reliable outsourcing provider knows the significance of providing tailored solutions to each client at an affordable price — but with high standards.
Keep in mind that quality is essential to the success of any outsourced project or service. Poor quality work may result in the loss of time, money and even harm the firm's reputation.
Companies may have confidence that they can finish a project on time if they have a reliable service provider — even if they pay a cheap service fee.
Splace BPO is a seasoned outsourcing company aware of how critical choosing the most suitable third-party provider is.
Impact of low-quality outsourcing on performance
It's not wrong to opt for a service provider offering an affordable rate. However, the success of an organization can be significantly hindered by poor-quality outcomes associated with cheap service.
Low-quality outsourcing may lead to the following outcomes:
Quality issues
Quality issues mean that the client's expectations are not met, and the job does not fulfill the needs of the business. Because of this, the task may need to be redone or corrected, both of which can be time-consuming and resource-intensive.
Misaligned communications
Suppose an outsourced service provider does not clearly understand the business requirements and cannot communicate effectively. The service provider will not be able to fulfill what the client needs. 
Misunderstandings may also arise on both sides, which might result in frustration and the unexpected termination of the project.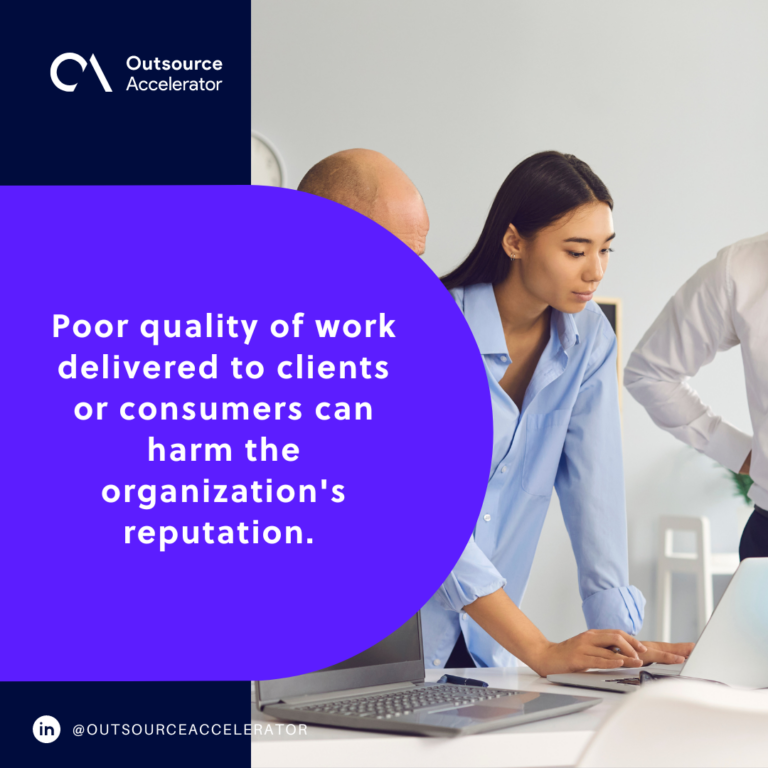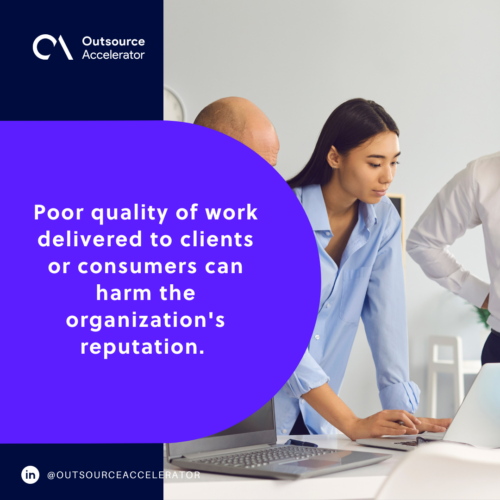 Reduced customer satisfaction
If a third-party vendor cannot do high-quality work, it might negatively impact the organization's customers. This could lead to lower customer satisfaction and ineffective business operations.
Damage to reputation
Poor quality of work delivered to clients or consumers can harm the organization's reputation. This might make it challenging to get back on your feet and require some time and resources to restore the damage.

Is there some truth to this outsourcing myth?
Though opting for an outsourcing firm that offers cheap service can hinder productivity in some situations, remember that this is not always the case.
The benefits of outsourcing can still be achieved while maintaining high-performance standards with the help of the right outsourcing provider.
Splace BPO is an outsourcing partner you can trust since they prioritize cost transparency and open communication. You won't have to worry about hidden costs and unforeseen business interruptions.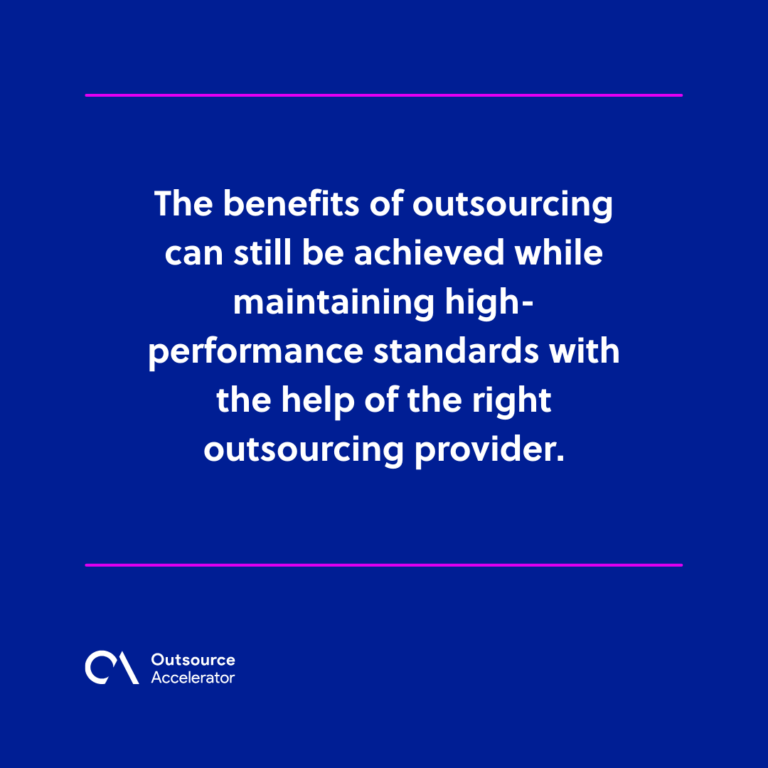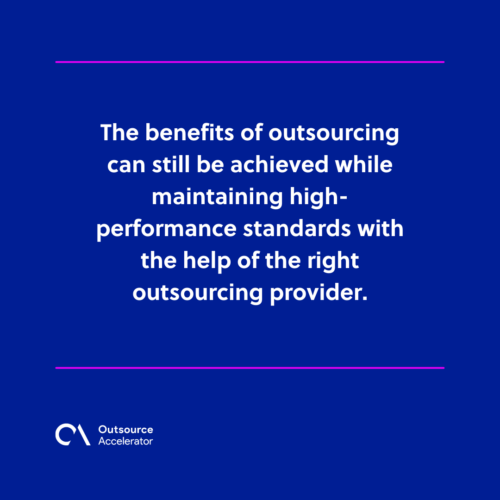 Balance outsourcing cost savings with quality
Overall, outsourcing is a critical instrument that may assist businesses in cutting expenses, boosting efficiency, and gaining access to specialized expertise.
It is essential to balance cost savings and quality while doing business with your preferred outsourcing service provider.
As mentioned, companies can reap the benefits of outsourcing while maintaining high-performance standards if they choose the right provider.
Splace is a reliable BPO provider offering top-tier outsourcing services at affordable rates. 
Because of this firm's individualized approach, they consistently deliver the highest quality work to their customers, making them an outstanding choice for any outsourcing endeavor.