Recently, a Time Magazine article announced – to the astonishment of many – that the ChatGPT AI is 'powered' by 1,000 offshore Kenyan workers.
It made a big impact – for a variety of reasons.
The article's central point was that the $29 billion AI overnight success was profiteering off the backs of Kenyans working for $1.32-$2 per hour.
I know better than to wade into the center of a hot ethical dispute – but there is so much more to this article than just this central tenet.
Firstly, I want to state that I expect all outsourcing firms to provide safe and fair working conditions and pay for their people. This is a baseline assumption. And I know that, in general, the 'outsourcing industry' performs exceedingly well in this respect.
However, what exactly constitutes 'fair pay' is a much more thorny topic.
In short: If a 'third-word' city with sky high unemployment, where most people are earning $1/hr in extremely hard or dangerous roles like farming, laboring or mining, then maybe $2/hr for sitting at a computer doing fairly safe and simple tasks is not all bad.
There is no easy solution. There is no easy answer.
Other reflections include:
Artificial Intelligence is fundamentally dumb.
The AI we have now is the result of millions of hours of human guidance, annotation, and moderation.
The offshore industry has been powering the backend of AI autonomous vehicles, medicine, and speech for many years.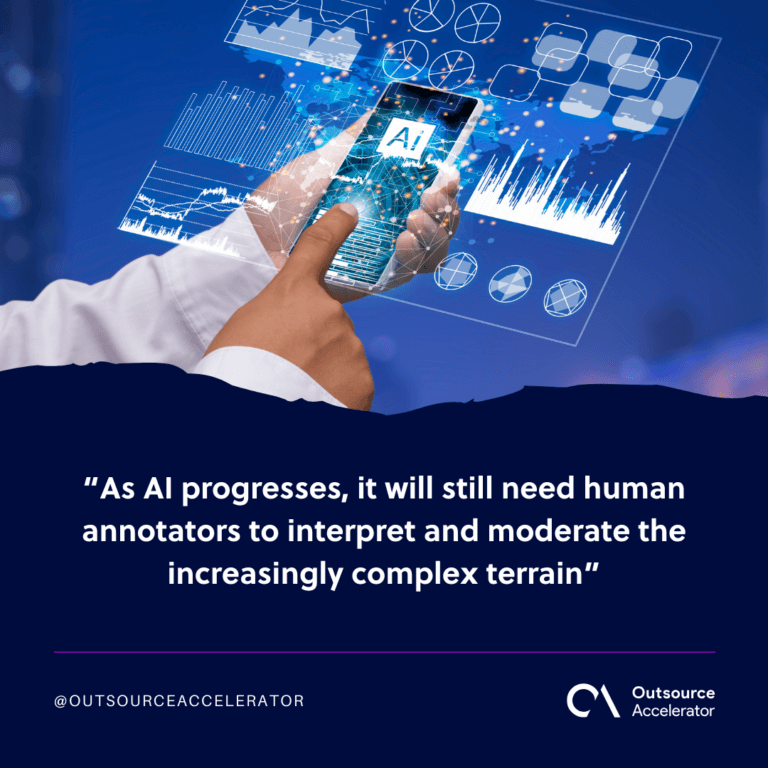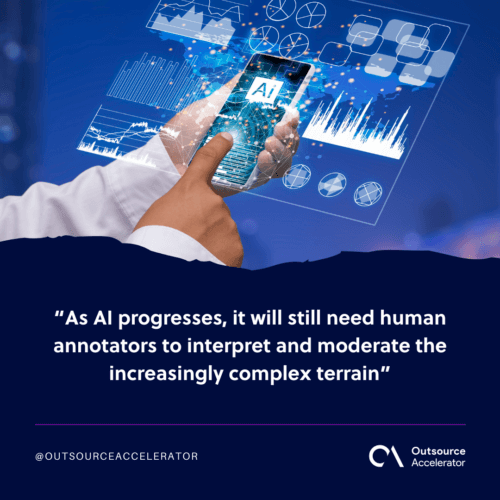 As AI progresses, it will still need human annotators to interpret and moderate the increasingly complex terrain.
OpenAI CEO Sam Altman tweeted about the company's "talent density" of only 375 workers – poking the bigger tech giants who each employ $100k+. It's wrong and misleading not to acknowledge thousands of other workers just because they sit in a different corporate structure.
Efficiency is king
We are all driven to limit waste and work efficiently. For the average company that says they don't need to offshore and aren't worried about paying high local salaries, they probably need to think again.
If OpenAI, a $29B juggernaut backed by Elon Musk and Microsoft, are watching their pennies, and sourcing globally, then maybe you should too.
Spotlight on Kenya
Kenya is not known for its offshore staffing industry. This issue has at least shone a light on Kenya – and Africa more broadly – as a destination to source staffing solutions. With the provisor that you treat people well and pay a fair salary (same conditions for any country anywhere), maybe Kenya is a great place to look for your next employee.
As technology progresses, it's easy to forget the 'man behind the curtain' that's actually running the show. However, technology is still very much dependent on its masters.
Let's just ensure that everyone gets a fair deal out of it.
The question for your business
Would you consider Kenya for your business staffing needs?
Read more thought leadership articles here: