Let me throw this out there… In the next 20 years, the world's hiring game will switch gears, going global by default, and leaving the local markets behind.
Currently, 99% of businesses stick to hiring from their immediate surroundings. It's a historic trend, a necessity of the past…but it's not necessary anymore. Still, kicking old habits isn't easy.
Just two decades ago, hiring someone from another city or country was like hunting unicorns. Fast forward to today, hiring people remotely is easy – and slowly becoming the 'new norm'.
Sure, some early birds have caught onto this trend, but most are still dozing.
Ever read "The Tipping Point"? In it, author Malcolm Gladwell describes how a seemingly innocuous series of individually minor events together can become the catalyst for major change.
And guess what? There's a tipping point for global work, too. As soon as 30% of companies take the offshore route, the floodgates will open. Brace yourselves, it's just a decade or so away.
The shift is coming
So, why are we going to soon see a seismic shift toward global hiring? Well, here's my breakdown:
Employees are hard to find and expensive
There is a severe skills shortage in the developed world. Good employees are in hot demand, and salaries are soaring to eye-watering heights. Employers cannot find the staff they need, and cannot afford the expected salaries. As a result, employers are increasingly looking for other options – overseas – where staff are abundant – and cheaper.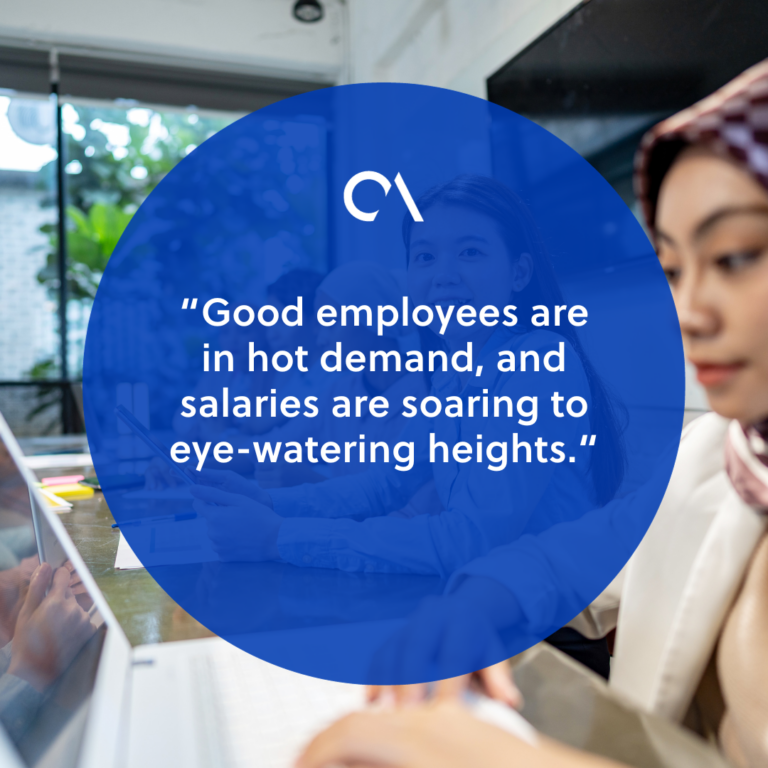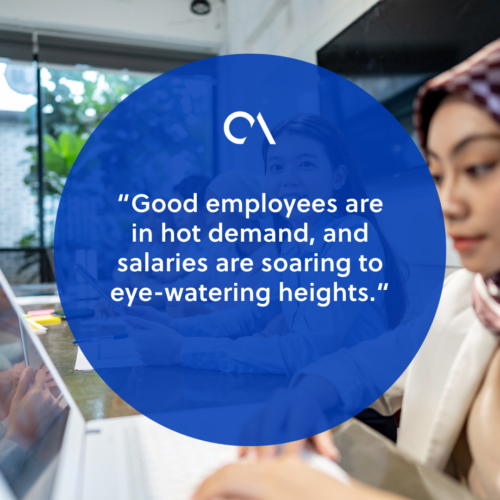 Need drives innovation
As salaries continue to soar, businesses will seek cheaper ways to power their ventures. Offshore hiring is only a click away.
The network effect
Business owners know other business owners, and good ideas propagate quickly through these interpersonal networks.
Increased globalization
The world is becoming increasingly globalized, with a continually growing network effect of globally sourced products and services. The penetration and velocity of this will only increase as we move forward.
IT and communications
The global information highway is getting stronger, cheaper, and more reliable by the day. Soon everyone in the world will have access to the opportunities this brings.
Digital tools
From bricks to bytes, our world's gone digital. More economy, more life, and it's all happening via our screens.
One flavor
Along with globalization, the world's content sources are becoming increasingly homogeneous. YouTube, Netflix, Hollywood all serve from the same menu worldwide, helping to make collaboration easier than ever.
Service surge
The world's economy is shifting from product based to service based. This increased demand for service is an ideal environment for offshore teams to thrive in.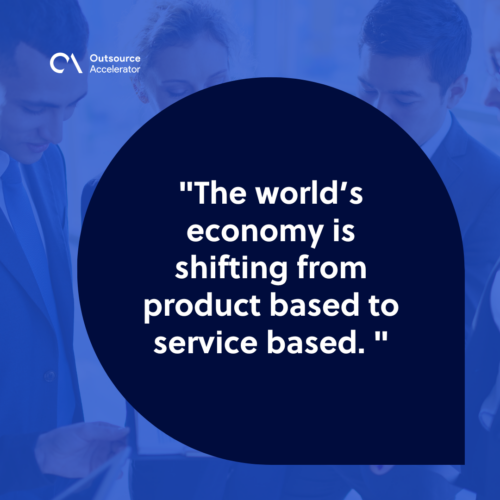 Millennials
With the new generation comes new rules. The 'kids of today' are digital pros. As they lead the charge in innovation, employing people online will be the name of the game. Local hiring will be relegated to the old school mentality.
The global employment marketplace is the new hunting ground. It's not "out there" anymore—it's everywhere.
The question for your business:
Are you ready?
Read more thought leadership articles here: