CGI animation: How the industry is surviving the pandemic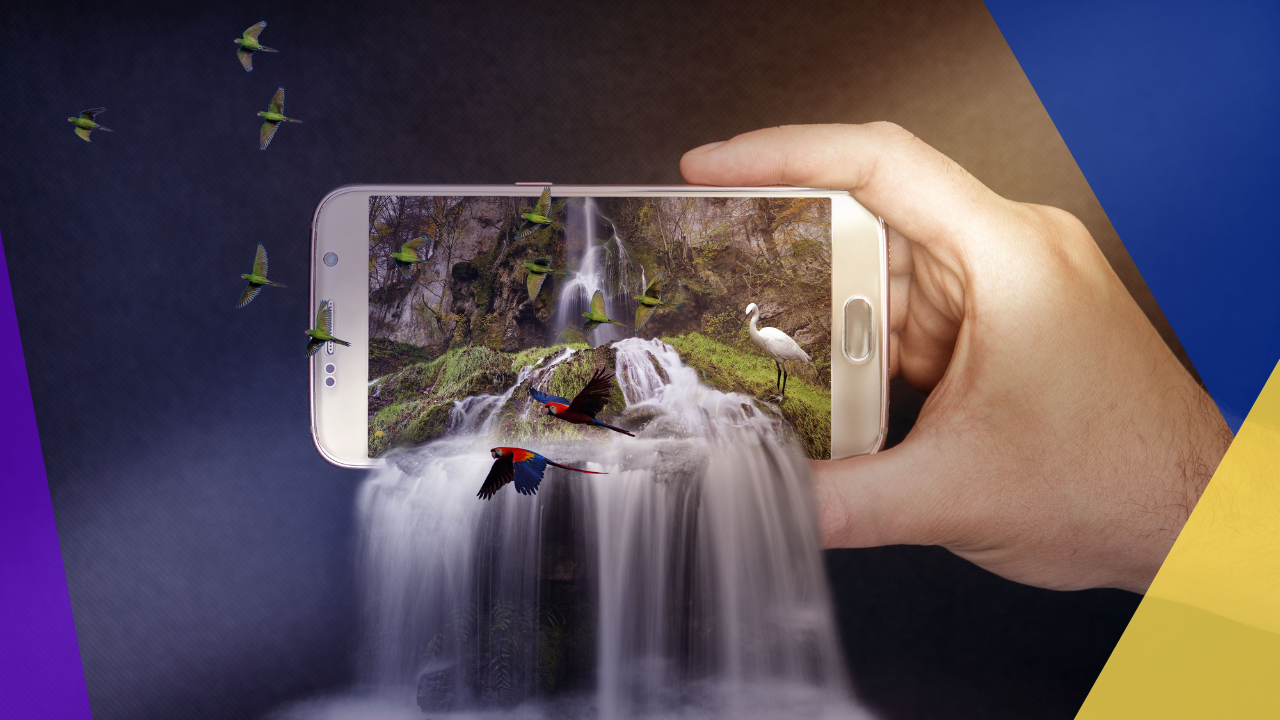 CGI animation is one of the most prolific subsectors of the entertainment industry. 
There's no doubt that studios garner millions of dollars whenever they have a new hit in the cinemas and on streaming sites.
When the pandemic hit, even the biggest industries were brought down to their knees—halting operations for days and weeks to adjust to the new setup.
Some sectors remained strong, though, as their business model allowed them to be flexible enough for anything that may come their way. Long-time remote workers and remote-first companies weren't as affected by the sudden work-at-home mandates.
The entertainment industry, amongst the others, was hit the hardest. Productions had to stop for months. Work and job orders were called off. 
But some studios, primarily animation houses, picked up where they left off as soon as the initial weeks passed by.
Defining CGI animation
Computer-generated imagery, or CGI animation, refers to utilizing computerized graphics in films, TV shows, and other media channels.
It can be two-dimensional (2D) or three-dimensional (3D) depending on the style that the main medium is developed upon. It can be used in almost all media channels but relies heavily on visual effects.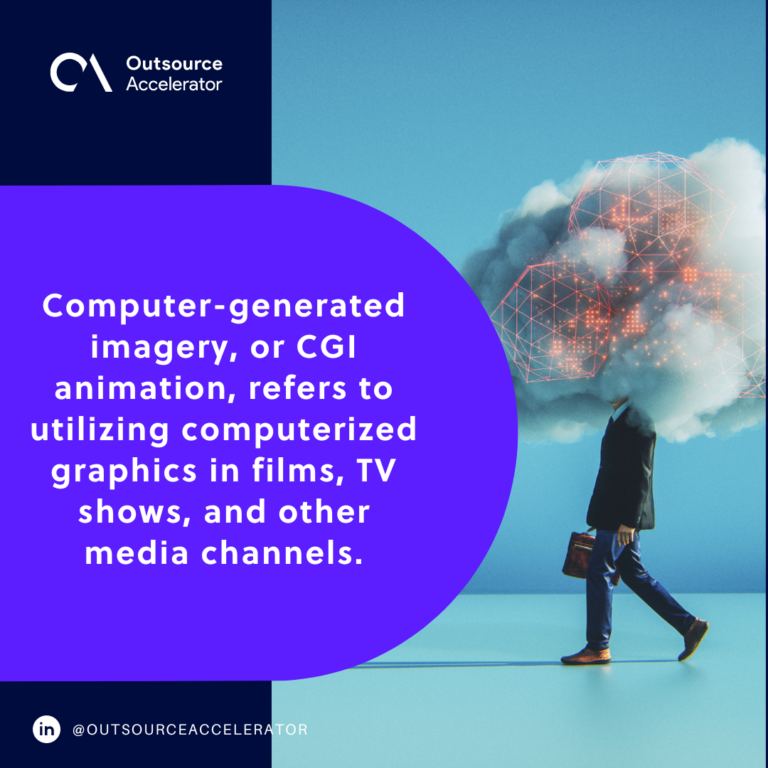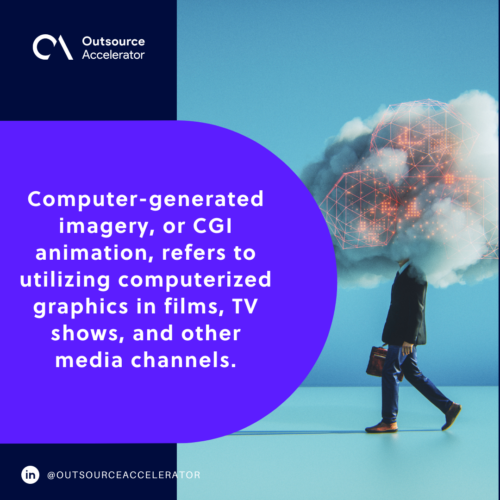 One major difference between CGI and 3D animation
Some people are still using these terms interchangeably, but little did they know that there's one major difference between CGI and 3D.
According to Blaque, 3D animation exclusively refers to moving images whereas CGI serves more as an umbrella term for these artificially generated images and backgrounds, both static and dynamic.
Outsourcing CGI animation activities
Even the biggest names in the animation industry outsource sections of their projects to external service providers.
Industry experts know that outsourcing is one of the most cost-efficient ways to cut down expenses without letting the quality of the outcome suffer.
To animation companies
CGI animation is a time-consuming process. It takes hours and hours to finish a scene, especially if it's a dynamic one. Animating and rendering a CGI-animated scene takes a team of experts as well.
To meet tight deadlines, some studios learned to outsource fractions of their active projects to outsourcing agencies that provide animation services.
To freelancers
Independent studios sometimes hire freelancers to do CGI for their projects. Freelancers often charge hourly rates, void of any benefits such as medical and health insurance.
Freelancers are individuals that take on jobs while not being affiliated with any company nor shackled with 40-hour workweeks.
What it takes to be a CGI animator
CGI animation takes a lot of patience and effort, like any other creative field out there.
There are still ongoing debates whether animators should go through obtaining a degree or if self-teaching is already adequate. Degree-holders or not, animators have one thing in common: skills.
Soft skills of an animator
These skills are applicable to any role and industry out there, as soft skills are telling of how efficient one is in the workplace.
Soft skills are learned through interaction with others (in school, at work, at home, etc.) when growing up and it's further developed through intrapersonal communication.
Creativity

Attention to detail

Self-starter

Communication skills
Hard skills of an animator
Hard skills have a practical application and can be developed through practice and continuous development.
As technologies evolve, animators should learn how to go with these changes too.
Artistic talent

Storytelling

Technical skills

Ability to work under pressure
Self-taught animators and degree holders
This is one of the most infamous debates inside the animation industry. 
While some people think that having a degree in animation will help you climb the ladder much faster, some counteract this with the method of self-teaching.
Resources are abundant, especially on platforms such as YouTube, Skillshare, Udemy, and Coursera. Most self-taught animators started their journey based on raw curiosity.
Whatever path one takes, at the end of the day, it's important to possess the skills needed to stand out in the industry.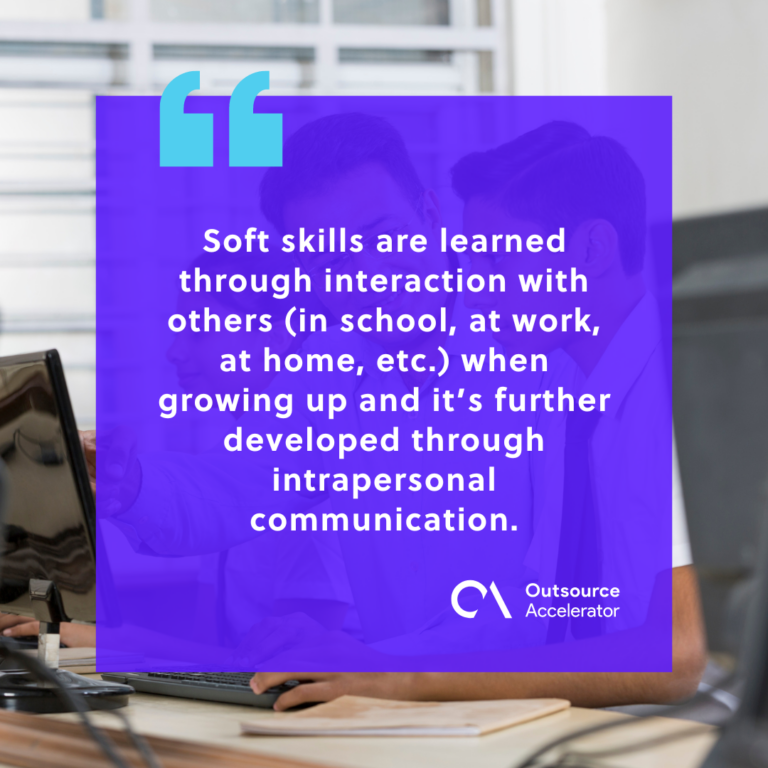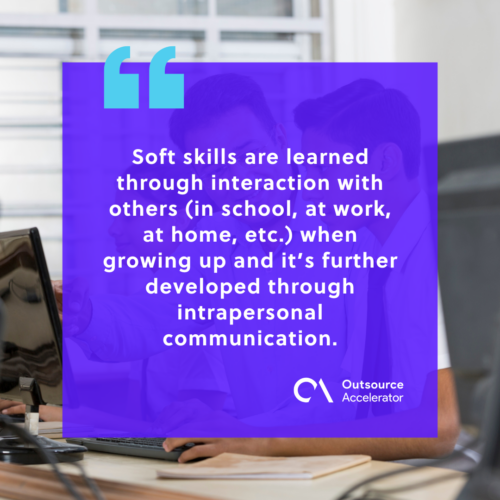 Studios kept producing animated films throughout the pandemic
When one's work is heavily reliant on computers and the internet, it wouldn't be that hard to take them out of the office to go work somewhere else, right?
There are two answers to this question: yes and no.
While it is easy to just designate a workstation at home, it certainly won't be easy to get into the groove of working when distractions are just right around the corner.
The lockdown mandates issued in different cities and countries had forced entire offices to suddenly shift to working remotely in a span of a few days. But work must go on. 
Studios and production houses weren't immune to this response too—everyone was either working at home or they were retrenched. Animators would work on their projects at home, trying to juggle personal responsibilities while meeting deadlines.
Yet, most animators—even employees throughout different sectors—had come to the conclusion that some careers aren't meant to be done in an office. 
Some jobs, including animating, can be done remotely and still be the same quality as when people are working onsite.