Crafting the right call center coaching plan for your team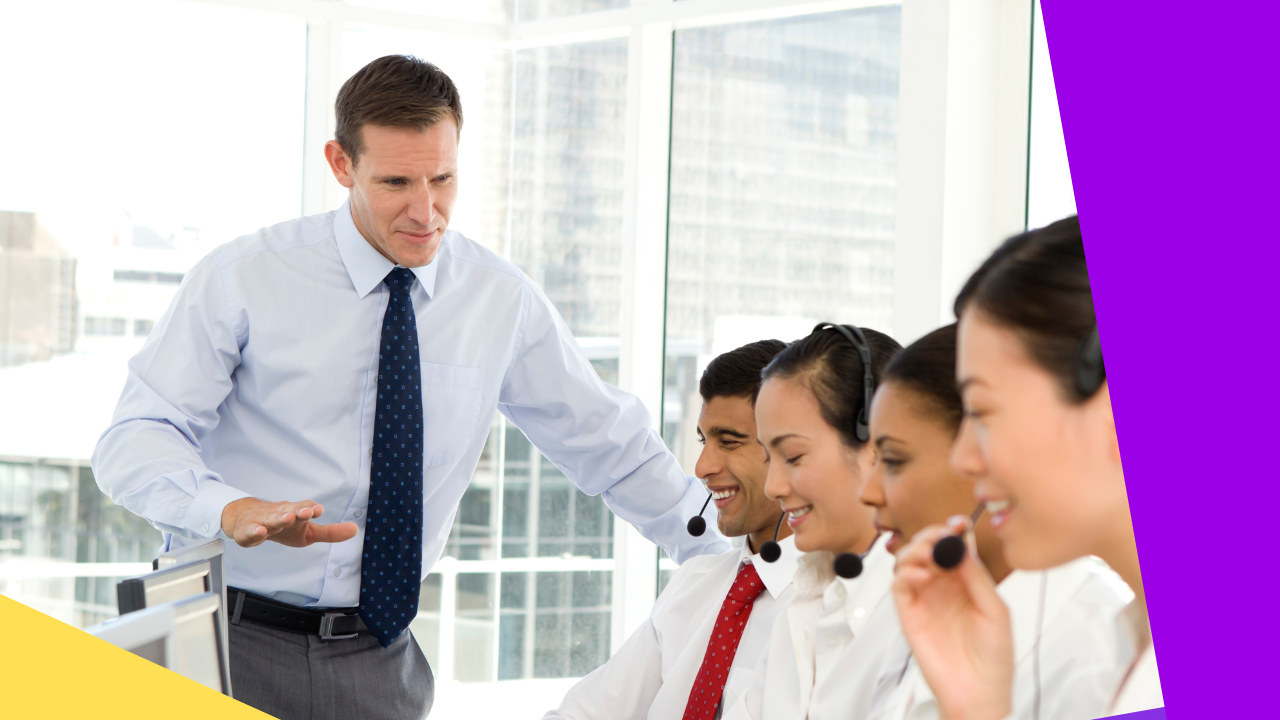 Working in a call center requires skill and hard work. The hours are different from a normal work day, and the job requires constant interaction with people who may or may not be in their best attitude. 
It's a tiresome yet necessary job. Producing qualified agents is itself an achievement, but this can be done with a well-designed call center coaching plan. 
What is call center coaching? 
Call center coaching is the process of helping agents become more effective. It's done to improve customer service, reduce turnover, increase productivity, and help agents understand their roles better. 
Call center coaches to understand their agents' jobs, strengths and weaknesses, goals, and motivations. They must craft plans to enable the agent to achieve goals[1] while improving customer experience.  
Call center coaching doesn't replace traditional training, which focuses on introducing new processes or procedures that can be applied in every situation.
Rather, call center coaching plans to target the agents' ability to use judgment to adapt their approach depending on the customer's needs. 
This is advantageous because it lets agents learn from experience rather than being told what to do every time. Effective call center coaching develops one's style and builds problem-solving confidence.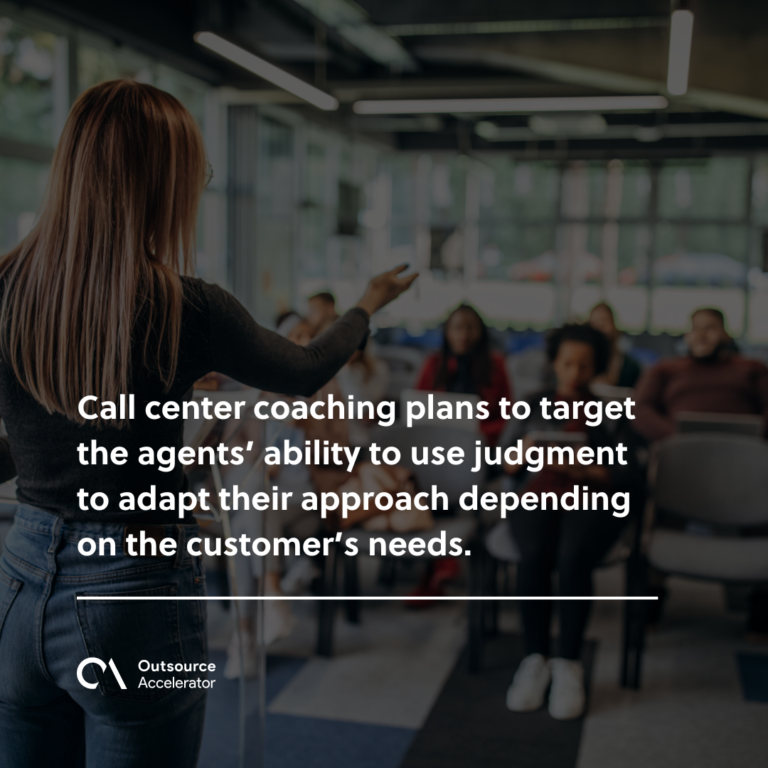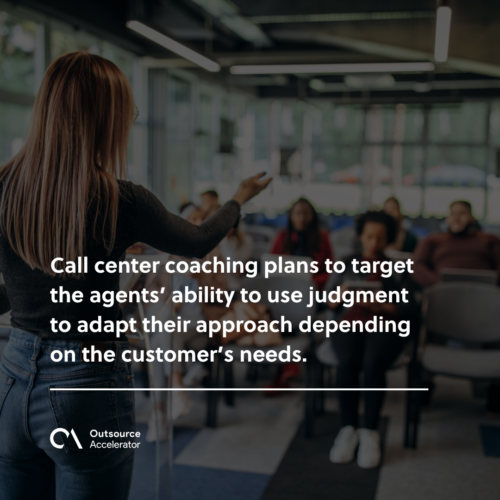 Types of call center coaching methods 
Call center coaching usually involves a mix of these types of methods. The best coaches customize their approach and are flexible when needed. 
Live call training 
This call center coaching method takes place during a live call. The coach and trainee discuss the situation as it happens, including real-time feedback. 
Live call training[2] is an excellent way for new agents to get up to speed quickly. It removes the need to spend time reading manuals or watching videos and lets them immediately begin practicing with real customers. 
The drawback is this can be expensive, as you'll need to pay for each call. It's also tricky to coach multiple agents with this method. 
Classroom training
Call center coaching frequently uses classroom-style training to train new hires. This method involves a combination of lectures and hands-on practice.
Agents receive sales, customer service, technical support, and business development coaching. Sometimes they will also be taught about specific hardware and software. 
This call center coaching style is helpful for large groups who need similar skills and knowledge. However, because it's a large group, it is limited when training more specifically. 
Online learning
Online learning is a prevalent call center coaching method today. The call center issues an online learning program or platform to help employees who need additional support. 
Online programs are popular because they allow staff to gain knowledge quickly and conveniently. This type of call center coaching also cuts costs on things like travel expenses or physical manuals. 
The coach communicates with the trainee online for feedback and assessment. 
Mentoring
Mentoring is an ongoing form of call center coaching where experienced individuals guide and teach amateur workers. Mentoring can be formal or informal, short-term or long-term.
The role of a mentor is to challenge the agent to think outside their comfort zone. Mentors ask hard questions and help others learn from their mistakes. This call center coaching style focuses on improving skills or behaviors.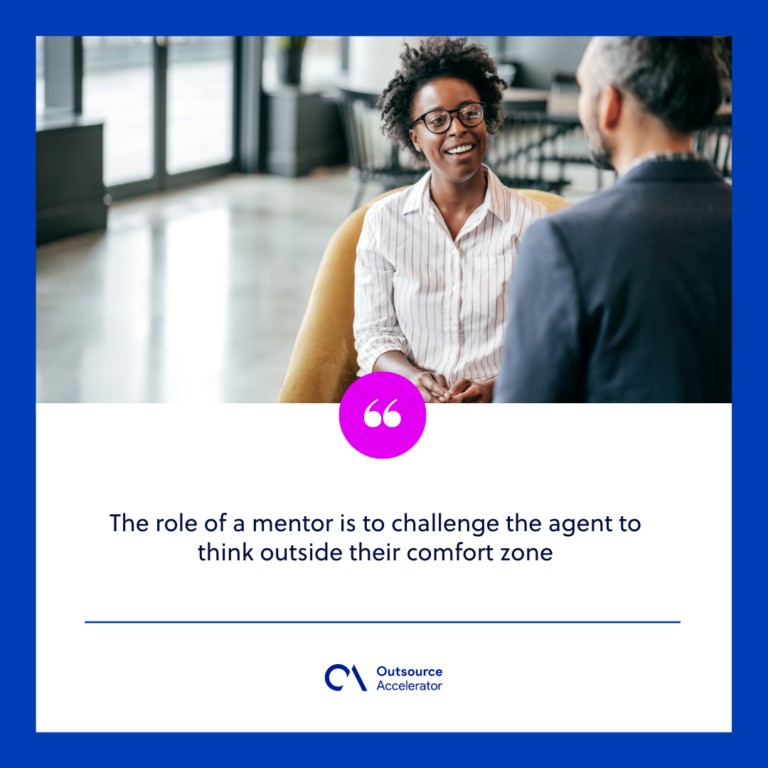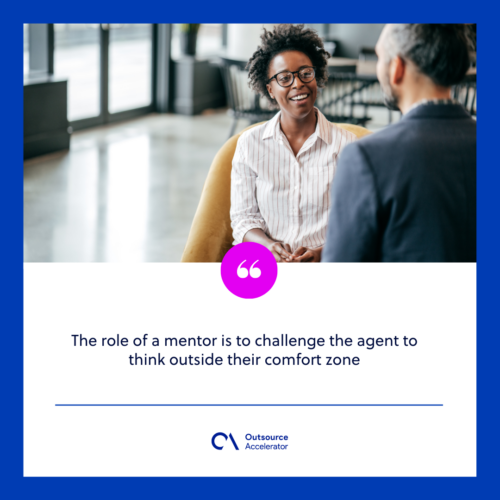 One-on-one training
Sharing many traits with mentoring, one-on-one call center coaching allows for detailed feedback and customization to fit specific needs. 
This type of call center coaching is ideal for those who need help grasping new concepts or applying what they learned. A form of documentation is usually involved, but it's not essential. 
Best practices for effective call center coaching
Keep these tips in mind when creating your call center coaching plan. Read this article for more. 
Keep it confidential  
The best call center coaches keep interactions confidential. 
There may be a tendency for coached employees to feel embarrassed or ashamed about their performance. This can lead to low morale and even worse performance in the future. 
Avoid this by keeping matters private. After all, the rest of the company doesn't need to know unless it's an emergency or they are authorized to know. 
Collaborate on action plans
Good call center coaching includes working closely with team members to create action plans to help reach goals. The coach then follows up to ensure plans are being followed and there's a clear path forward. 
The SMART method is a useful template for call center coaching plans. Keep in mind that goals should be:
S

pecific

M

easurable

A

chievable

R

elevant

T

ime-bound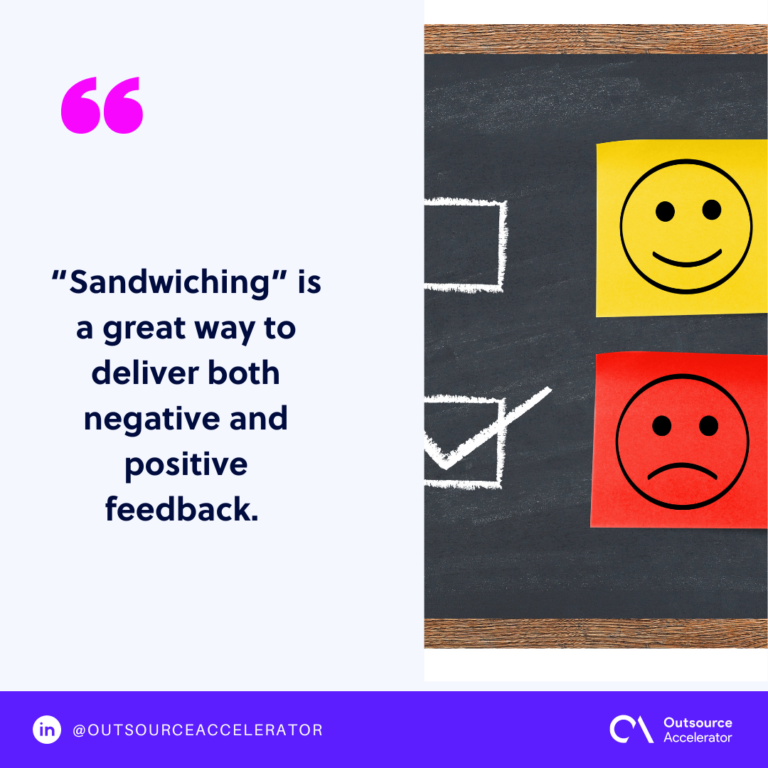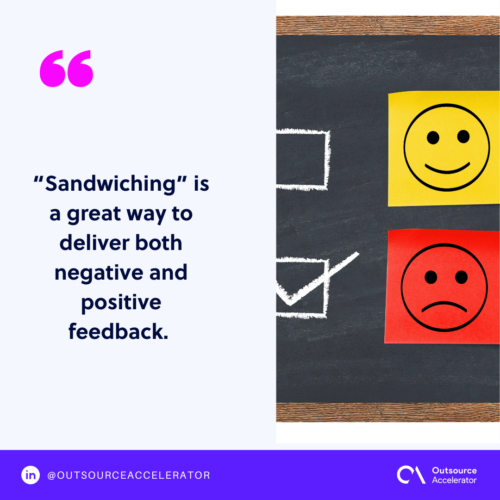 Role-play
A good way to practice is by role-playing scenarios with fellow agents or actual customers who have agreed to participate in your call center coaching plan. 
Role-playing gives people a chance to think about their responses and time to rehearse what to say. 
Coaches evaluate the performance afterward. Effective call center coaching plans choose scenarios that let an agent practice in areas where they need improvement. 
Here are some ideas for scenarios:

The customer is impatient and dissatisfied

The product is faulty 

You don't know the answer to the customer's query
Observe and identify specific issues 
Call center coaching heavily involves observation. Coaches should take note of specific issues per agent, then come up with ways to address them. 
If you have a script, use it as a baseline to see where people fall short. It is also good to pair observation with listening. Ask agents directly about any problems so that they understand what needs improvement and why. 
Sandwich negative and positive feedback
Remember that call center coaching shouldn't be all criticism! "Sandwiching" is a great way to deliver both negative and positive feedback. 
This technique works by putting negative feedback between two positives. For example, "You did a great job on those reports, but I feel you could've done better if you followed up on the client's questions." 
The idea is that people are more likely to listen and learn to accept criticism when both negative and positive feedback is said. 
A call center coaching plan is a great tool for a company. It's about crafting the right one that fits your employees' strengths and your organization's goals.    

References: 
[1.] Achieve goals. Kleingeld, A., van Mierlo, H. and Arends, L., 2011. The effect of goal setting on group performance: A meta-analysis. Journal of applied psychology, 96(6), p.1289.
[2.] Live call center training. Murthy, N.N., Challagalla, G.N., Vincent, L.H. and Shervani, T.A., 2008. The impact of simulation training on call center agent performance: A field-based investigation. Management Science, 54(2), pp.384-399.