5 types of business tools that work best on remote work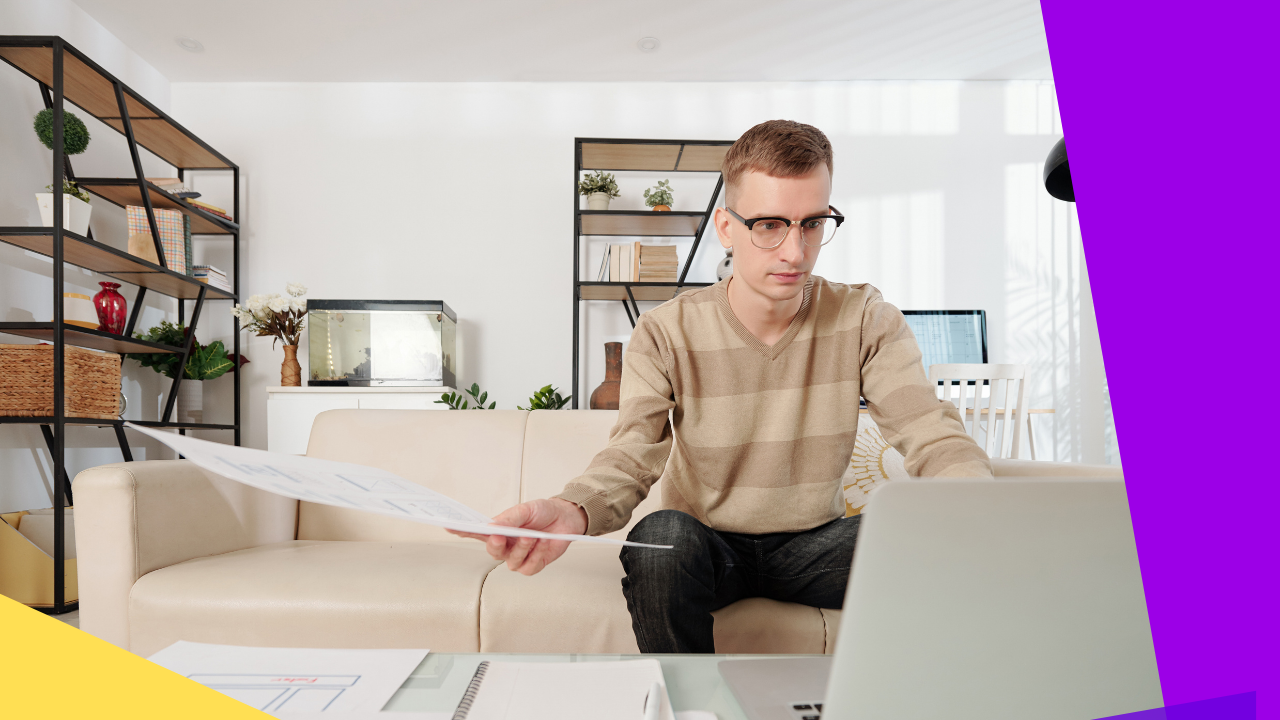 Remote work setup has been a practice in some companies even before the coronavirus pandemic. In fact, according to a report done by Global Workplace Analytics, there was a 159% increase in remote work between the years 2005 to 2017. 
However, no company could ever be ready for an entire shift to remote work brought about by COVID-19. Organizations have been forced to quickly adapt to a complete work-from-home setup to keep their business operations running.  
With all the challenges brought by working remotely, companies have found business tools that would work best on remote working.
Challenges in remote work arrangements
Working remotely indeed has its perks for both the company and its employees. Throughout lockdowns and restrictions across the globe, organizations recognize the good in working from home. 
But working remotely is not always a breeze. Here we have listed some of the common challenges that firms encounter while transitioning to the remote work setup: 
Communication
A study has shown that communication is the number one challenge in remote work. Communicating is easier for people who are in the same room, working face to face.
Communication is even more challenging for remote workers that are in different geographical locations with gaps in time zones. With remote work, meetings and conferences have to be purposeful and planned according to everyone's availability.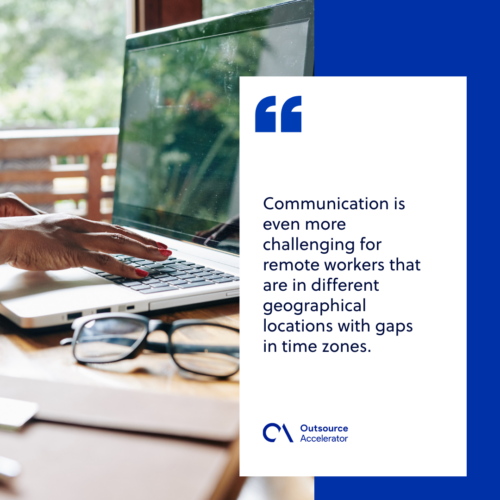 Task management
Managers and employers know keeping track of each remote employee's tasks and performance is demanding. 
Handling task management, employers and managers conduct regular check-ins and proper work scheduling. They must also establish key performance indicators (KPIs) to measure how each staff member is performing.   
Knowing when to stop
Normally,  work starts as employees arrive in the office and working hours stop as they clock out. In work from home arrangements, work may seem endless. Remote workers usually struggle when to unplug and stop working.  
When they are at home, there are other factors that affect an employee's productivity, workload, and performance. Companies can address this by establishing new policies and processes that address their specific needs.
Hiring
The hiring process during the pandemic has also been pretty challenging for recruiters. Since no one is supposed to be roaming around, recruitment, onboarding, and everything else have to be done virtually. All of these challenges are part of undergoing a massive transition. But there are various ways you can address them. Here are business tools that work best on remote work setup.
Through several chat tools like Google Hangouts, remote staff can directly message one another or have group chats. Other communication tools include Skype, Slack, Messenger, Whatsapp, and the list goes on.
Besides chatting, these tools can also be used for video calls, voice calls, and sending and receiving files. 
Time-tracking tools
Time-tracking tools enable employers and remote employees to monitor the total hours they spend working. 
Some time-tracking tools have multiple timers that let remote workers pause and start timers as they switch tasks. Others let remote teams manually log in their time entries. Examples of these time-tracking tools are Time Doctor and Toggl.
Multi-purpose business tools
All-in-one business tools have features like task management, planning, scheduling, reporting, chat, time-tracking, and file management. They make remote teams more organized, productive, and efficient. 
Tools like Trello, Slack, and Asana allow employees to list down specific tasks or projects and set due dates. These tools help remote teams to work collaboratively with each other and get things done accordingly.
Accounting tools
Accounting tools are vital for businesses to perform and monitor all their key financial management processes remotely. 
Tools like Sage Accounting or FreshBooks let organizations manage payroll, sort out tax, process invoices, track expenditures, and run reports smoothly. 
These tools also have features that provide insights into a company's financials and forecasts cash flow forecasting. 
Hiring tools
Recruitment in a remote work setup will not be possible without hiring tools. GoodHire and Zoho Recruit are two recruitment software tools that let companies streamline recruitment processes. 
These tools have features that allow resume verification, personal background checks, drug screening, credit checks, and more. They also provide accurate and detailed reports on a company's recruitment process.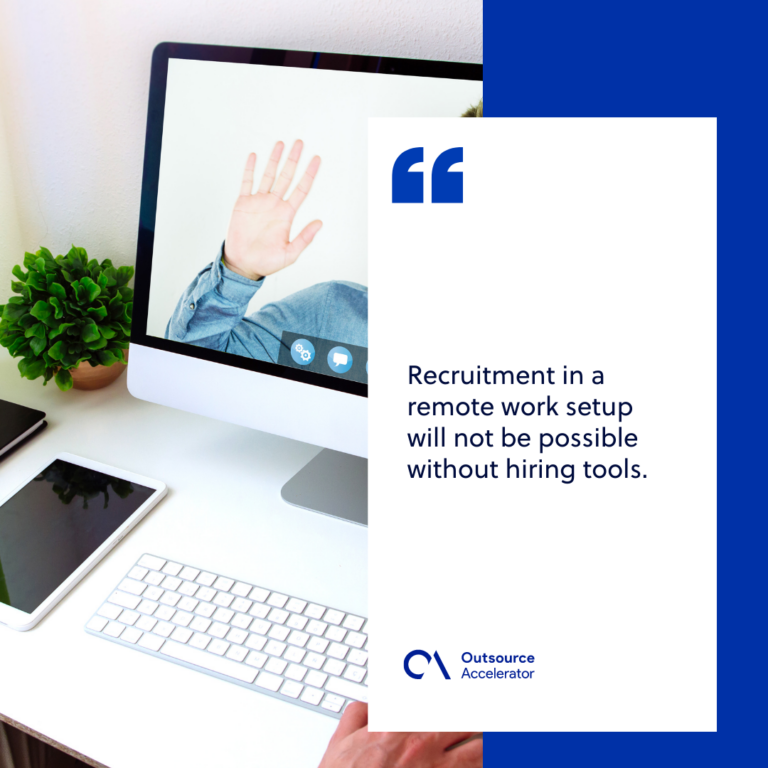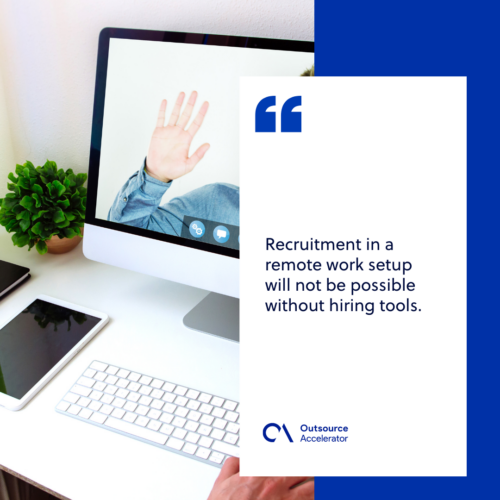 Significance of business tools in a digitally-driven world
The sudden shift to complete remote work would not be possible without technology and these business tools. Imagine if the COVID-19 pandemic had happened sooner. What would become of businesses and the world economy then?
Business tools are vital in today's digitally-driven and fast-paced world. These business tools help companies of all sizes and types keep up with their business operations and industry. More so, it allows them to stay competitive in the market.