Eight uplifting business quotes about growth to motivate you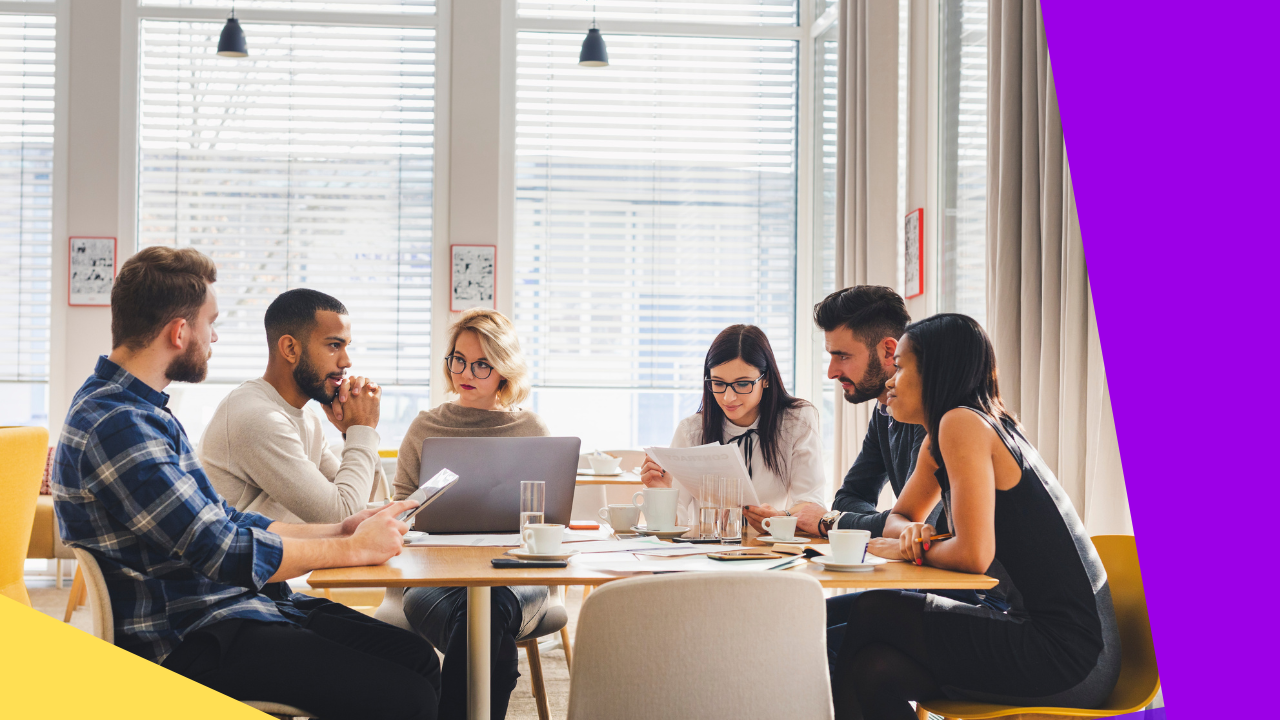 Eight uplifting business quotes about growth to motivate you
If there is one thing entrepreneurs have in common, it is that they want to see their businesses grow and develop. Most leaders want to see their enterprises expand each year.
Companies in every industry face pressure to evolve rapidly to stay competitive. But growth can be difficult, and even the most confident CEO sometimes needs a push for inspiration.
We have compiled several quotes about business growth to motivate you and create new ideas within your team. 
Quotes about business growth
1. "If you don't build your dream, someone else will hire you to help them build theirs." – Dhirubhai Ambani
Dhirajlal Hirachand Ambani, or simply Dhirubhai Ambani, was a successful Indian business tycoon who founded Reliance Industries. 
Currently an international conglomerate company, Reliance started in 1966 as a small polyester firm. Ambani took Reliance public in 1977 and raised it to US$ 2.9 Billion in 2002.
In 2016, he was posthumously given the Padma Vibhushan, India's second-highest civilian honor, for his contributions to trade and industry.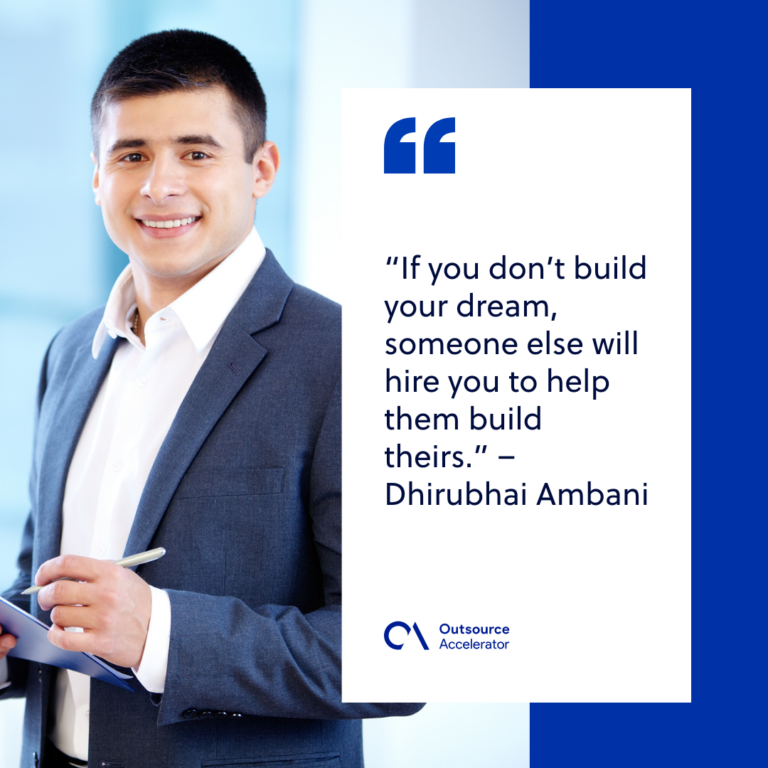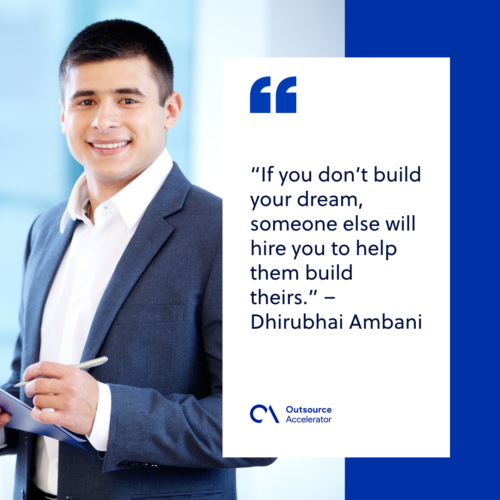 2. "To be successful, you have to have your heart in your business, and your business in your heart." – Thomas Watson
Thomas John Watson Sr. was the former chairman and CEO of International Business Machines (IBM). He oversaw the company's development into an international firm from 1914 to 1956. 
Watson pioneered the company's effective selling organization, based largely on punched card tabulating machines. He became one of the richest men of his time and was lauded as the world's greatest salesman.
3. "Forget past mistakes. Forget failures. Forget everything except what you're going to do now and do it." – William Durant
William Crapo Durant was a leading pioneer of the United States automobile industry and co-founder of General Motors. He also co-founded Chevrolet with Louis Chevrolet and established Frigidaire.
Durant helped create a business model in which a company holds multiple independent labels ran by a unified holding corporation. It is still being used by different conglomerates to this day.
4. "It's very easy to be different but very difficult to be better." – Jonathan Ive
Sir Jonathan Paul Ive was the former Chief Design Officer of Apple Inc. and currently serves as Chancellor of the Royal College of Art. 
Working closely with Steve Jobs during his tenure at Apple, he's played an important role in designing the iMac, Power Mac G4 Cube, iPod, iPhone, iPad, MacBook, and iOS.
Additionally, he assisted in designing Apple's major architectural projects — like the Apple Park and Apple Stores.
5. "The only way you are going to have success is to have lots of failures first." – Sergey Brin
Sergey Mikhaylovich co-founded Google with Larry Page in September 1998. He served as the president of Google's parent company, Alphabet Inc., until late 2019.
As of April 2021, Brin is listed as the 8th-richest person in the world, with an estimated net worth of US$ 100.2 billion.
6. "No company can afford not to move forward. It may be at the top of the heap today but at the bottom of the heap tomorrow, if it doesn't." — James Cash Penney
James Cash Penney Jr. was a businessman and entrepreneur who established the famed department store J. C. Penney in 1902.
From his first job as a clerk in a general store with a $2.27  salary per month, Penney became a one-third partner in a local dry-goods store which ultimately became one of the biggest department stores in the US. 
7. "Don't limit yourself. Many people limit themselves to what they think they can do. You can go as far as your mind lets you. What you believe, remember, you can achieve." – Mary Kay Ash
Mary Kay Ash is the founder of Mary Kay Cosmetics, Inc. Throughout her life, Ash was known as someone who creates boundless opportunities for women through her cosmetics company.
At the time of her death, the popular cosmetics brand had more than $1.2 billion in sales and an international sales force of more than eight hundred thousand in at least three dozen countries.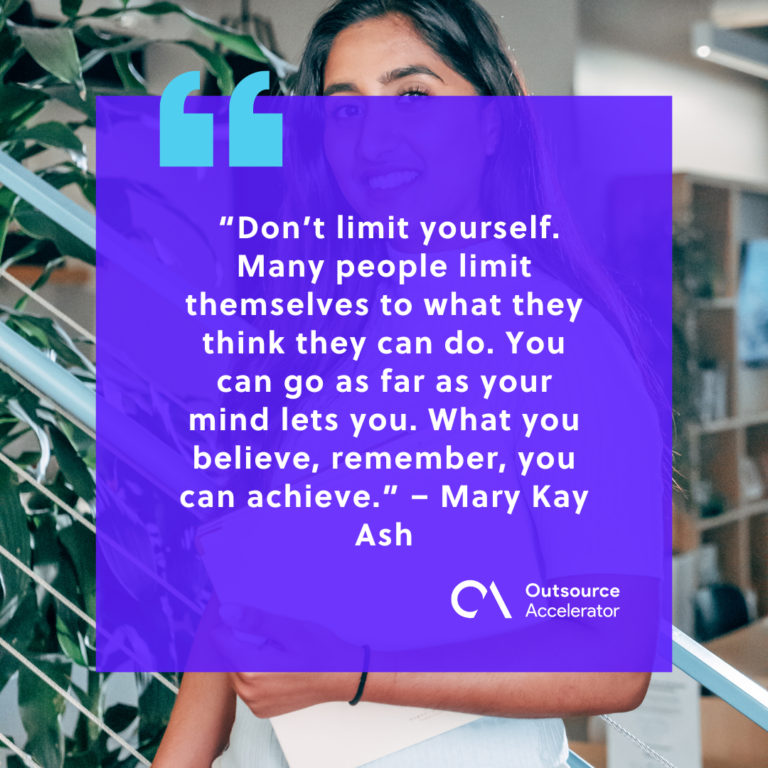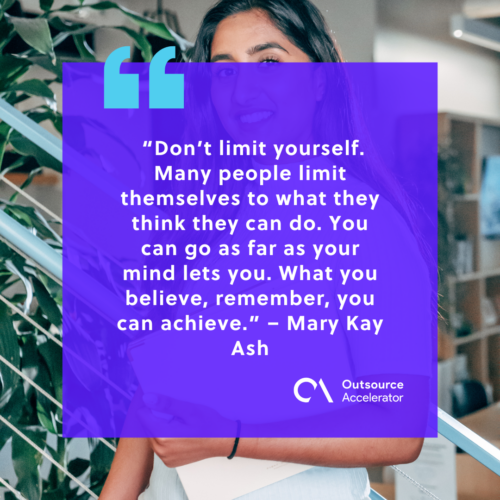 8. "Risk more than others think is safe. Dream more than others think is practical." – Howard Schultz
Howard D. Schultz served as the chairman and CEO of the Starbucks Coffee Company from 1986 to 2000, and then again from 2008 to 2017. 
Under his guidance, the company established a large network of franchises which has influenced the coffee culture internationally. 
What can we learn from these quotes about business growth?
Running a business is not an easy task whether you have a large enterprise or a startup company. Expanding a company into an international firm with countless loyal customers takes a lot of time and effort.
But the good thing about the list above is that everyone started somewhere small. Now, they are known within their industries because they did not give up on their dreams of bringing their companies into the world.
With courage and motivation, you might find your name written amongst these legends too.