Definition
What is a startup?
Startups are companies that are founded by entrepreneurs with the goal of growing into a large-scale businesses. A startup must not only offer a product that has wide market demand but will also be expected to develop a scalable business model.
As opposed to other entrepreneurship which may or may not grow larger than a sole proprietorship, startups from the get-go are expected to have accelerated growth, sometimes prioritizing growth over the revenue stream.
Because of the pressure to grow, most startups adopt an experimental methodology, often creating small projects to test assumptions and predictions to better understand who their market is and what is the demand for their product.
As such, startups require excellent customer support skills and technical development skills to both gather and interpret information and iterate on the product to better match the customer's need. Ultimately, a startup relies on confidence borne from experience and data. Decisions must be made with confidence such that even bad decisions are processed and learned from.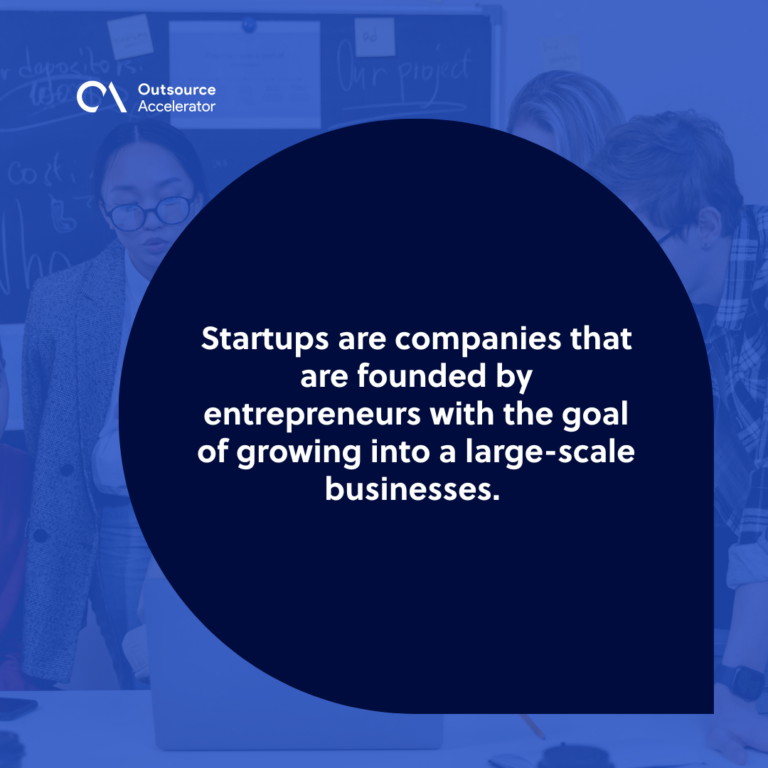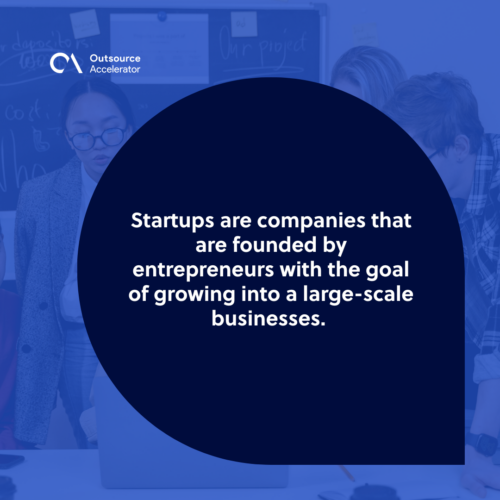 Startup outsourcing
Decisions made in confidence are not based on gut feeling or available resources but are made knowing the capabilities of your teams and with an understanding of the market dynamics.
If the teams are unable to deliver, or the investment made is large with little to no understanding of the risks involved, startups risk damaging their credibility and their ability to attract funding. Having experienced and capable teams with managers able to interpret trends and discern risks are major confidence builders that can help startups navigate the path to growth.
Outsource Accelerator specializes in helping small & medium-sized enterprises (SMEs), with 2-500 employees, typically based in the high-cost English-speaking world. We are the experts in transforming these businesses with startup outsourcing.