​​How can outsourcing help accelerate startup growth?
Last updated: July 20, 2022
The belief that outsourcing only works for large corporations is a thing of the past as companies of all types and sizes — especially startups — benefit from this emerging phenomenon 
It is an excellent option for companies that want to grow and enter the global market. However, evaluating whether your business should outsource is complicated. 
That is why, to understand more about this concept, we have listed the benefits startups could get from this approach.
Explaining the concept of outsourcing
Outsourcing is the strategy of hiring an external service provider to perform services or create goods originally done by the company's local employees and staff. 
When a business outsources its services, it enlists the help of outside organizations not affiliated with the company to complete specific tasks. It can also cover a wide range of jobs, from customer support, manufacturing to back-office workloads.
There are various reasons for an organization to start outsourcing its functions.
For example, startups may be inclined to outsource several roles due to their lack of resources to support in-house operations.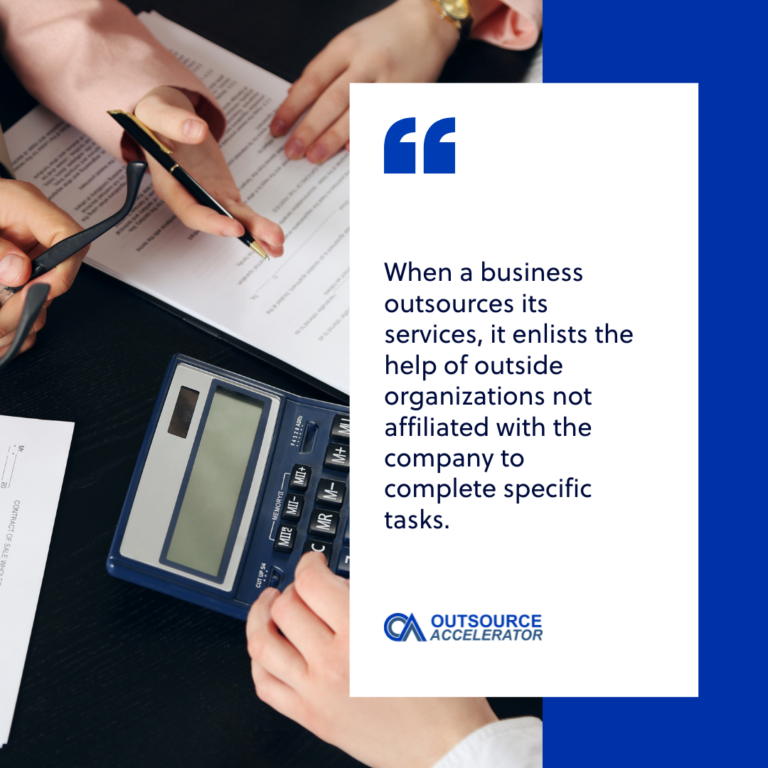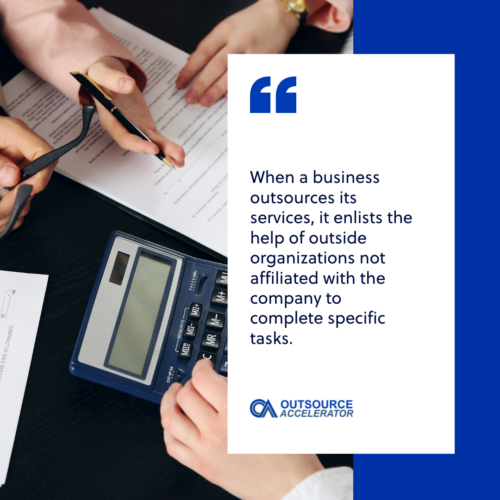 What are the benefits that startups can get from outsourcing?
Outsourcing is a critical tool in business innovation. The digital shift also led more companies to rely on outsourced employees to finish several tasks on time.
With these facts, we listed down several benefits that outsourcing could bring to startups.
Cut back costs 
Outsourcing reduces your company's operating costs. This is especially important for startups that need their financial resources to expand their business. 
A service provider with a ready-made infrastructure and workforce means that you can turn over workloads to them while avoiding overhead, equipment, and technology expenses.
Reduce employee turnover 
Startups may encounter a high level of attrition while trying to get a break in the global market. They also usually have to hire people for the same position multiple times a year. 
Hiring an outsourced team solves this problem. It allows companies to grow their capabilities and productivity without hiring new in-house employees. 
Having a lower employee turnover and high employee retention rate can result in strong relationships with satisfied clients.
BPO expertise
Most outsourcing agencies guarantee to employ only the top talents in every industry. Partnering with them means that your organization has access to skilled professionals in the field.
Additionally, a well-trained and organized outsourced team can help your company obtain new mastery, skills, and expertise in several tasks in the business.
Ready-made infrastructure
Since the outsourcing company is already equipped with all the necessary tools and networks, startups can quickly have a ready-made team to do their jobs.
Additionally, service providers are always looking for advanced and cutting-edge technologies that can help improve their capabilities. Through this, your company stays updated on the latest trends in the industry.
Avoid burnout
No matter how prepared you are, startups always go through hurdles and uncertainties. In-house team members are usually doing too many tasks, hoping for the company to succeed overnight.
Rushing to complete multiple workloads at the expense of the company's growth is not ideal. This can result in burned-out employees. Outsourcing could ease this problem and ensure that they could do a lot of value-generating work for the company.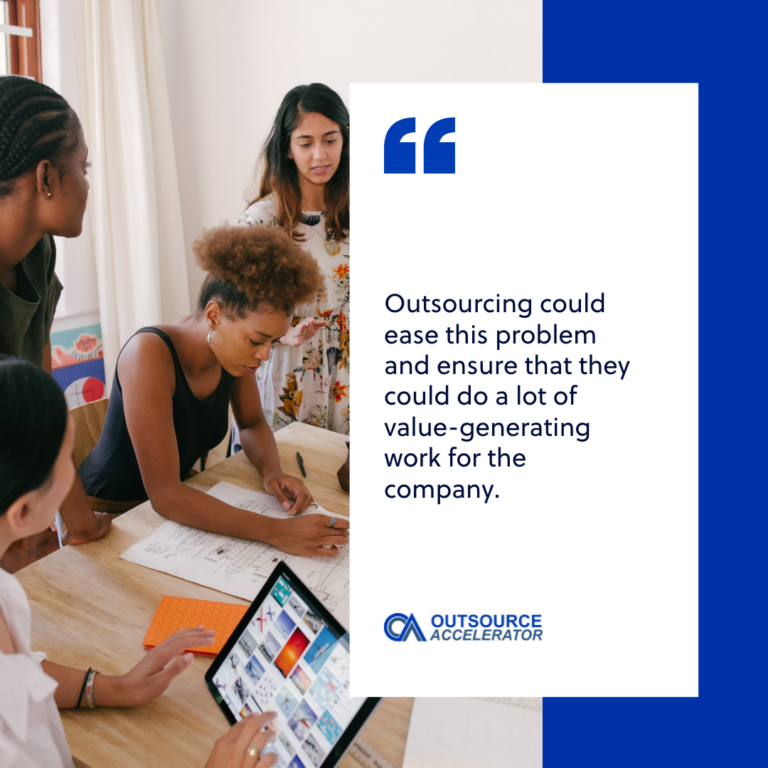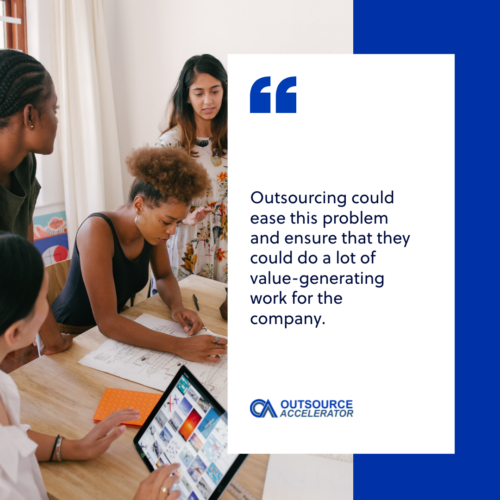 Accelerate your startup's growth with Helpware
In the time of remote work setups, outsourcing makes it easier for startups to fully operate without hiring in-house. To cope with the market, startups need to ramp up their operations quickly without sacrificing quality. 
BPO provider Helpware can help your small business grow into something more. The company provides a full suite of front and back-office solutions that can be customized to your business goals. 
Their tailored solutions also help align employees, automation, and security with your organization's unique needs.
Further, Helpware created their "People as a Service," a culture of personalization and automation — all focused on helping your organization develop and expand quickly.
Partner with Helpware now to help your startup grow into a recognized brand across the world.