Top 10 business management software in 2024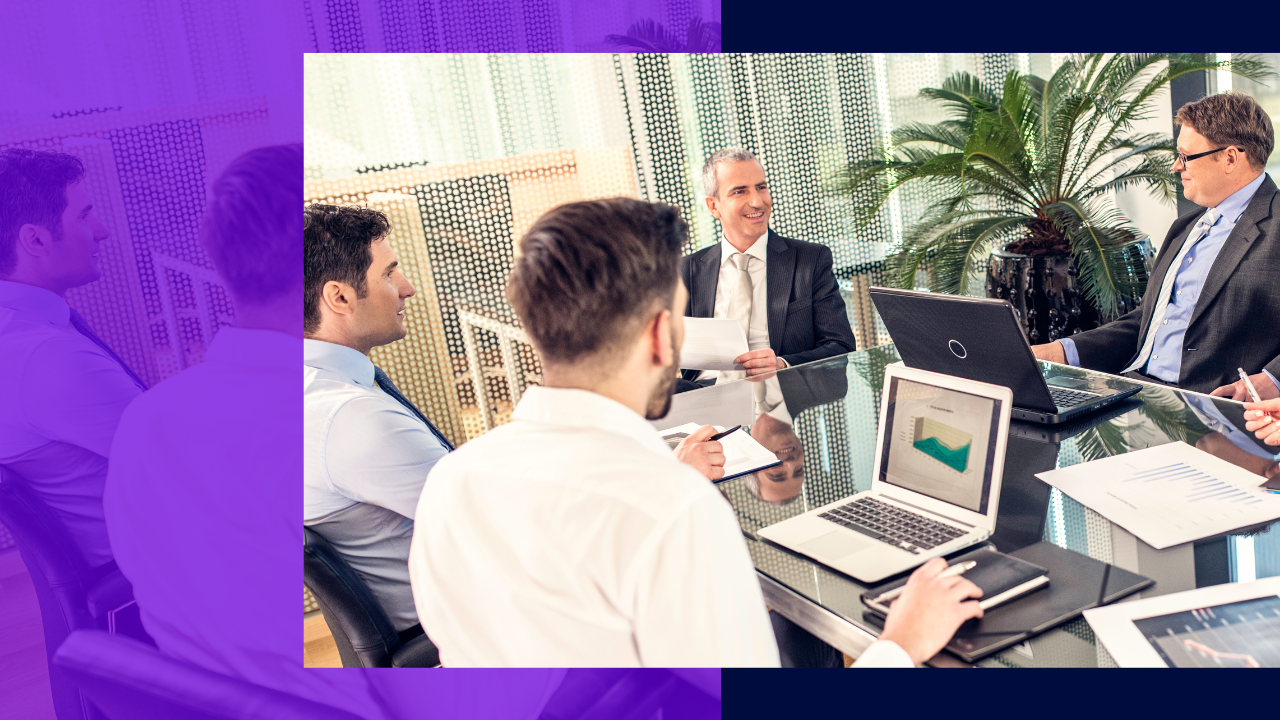 List of 10 business management software
The need for efficient and effective management tools becomes increasingly important. It's especially true as businesses continue to grow and expand.
Business management software provides a comprehensive solution to streamline operations. It increases productivity and improves overall organizational performance.
This article will explore the top 10 business management software in 2024 and the factors to consider when choosing the right one for your enterprise.

What is business management software?
Business management software is a suite of tools designed to help companies manage their day-to-day operations. 
It includes a range of features that cater to accounting, inventory management, customer relationship management (CRM), and human resources (HR).
The software provides a centralized platform for companies to manage their operations, automate processes, and improve efficiency.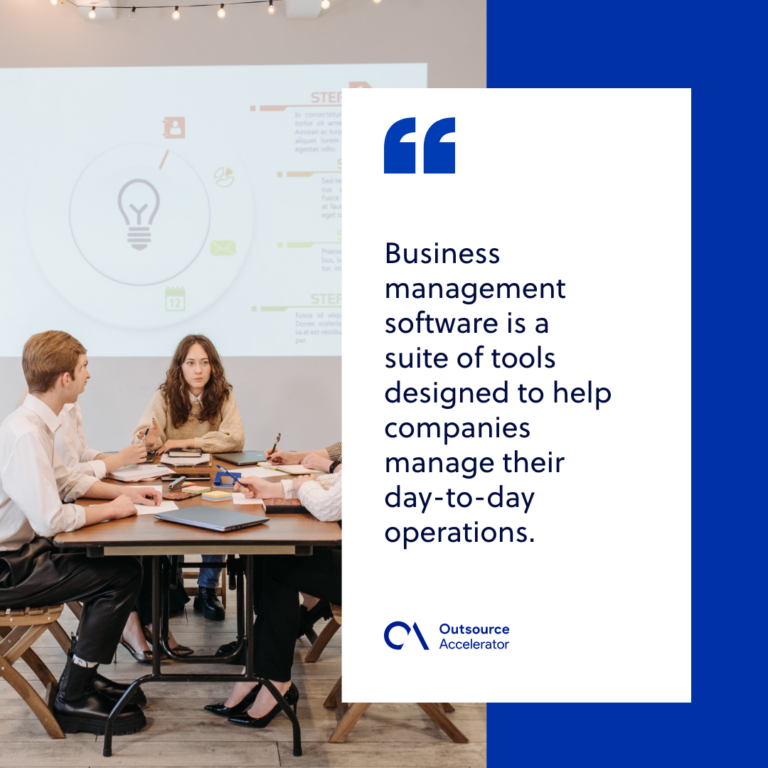 Importance of business management software
Effective business management software offers numerous benefits. 
Let's take a look at some of the software's key advantages:
Business management software automates manual processes, reducing the time and effort required to complete tasks.

The software eliminates the risk of human error, ensuring that data is accurate and up-to-date.

A centralized platform allows teams to work together more effectively. Thereby improving communication and collaboration.

Business management software provides real-time insights into company performance, enabling informed decision-making.

This tool can grow with your business, providing a flexible solution that can adapt to changing needs.
Top 10 business management software
Let's dive into the top 10 business management software solutions that are dominating the market. These platforms offer a wide range of features and cater to different business needs. 
It's important to note that the order in which the following software are presented does not signify a ranking:

ClickUp is an all-in-one productivity software best used for product development. It includes everything you can expect from an excellent product management app. 
ClickUp goes further with robust features and templates that allow for Scrum or Agile development processes.
Regardless of how many you are in a team or following a certain budget level, Monday.com has something for everyone. 
Small teams with little incoming revenue can enjoy the free version's ability to manage projects with customizable boards. Users can work using Monday.com's iOS and Android apps as well.

NetSuite is a great platform for enterprises that want to improve their resource planning. It's a cloud-based software used by over 40,000 enterprises of all sizes.
NetSuite allows for efficient CRM, financial, and e-commerce management. Its key features include multiple screen views that enable simultaneous use of its features, native business intelligence, and users' ability to vote for changes and updates.
Zoho Projects is one of the best business management software for integrations. It allows you to link to many third-party applications. This feature will eventually let you have all the tools you need. Task management, subtasks, task dependencies, and time tracking are included as well.
ProofHub is another all-in-one business management software. It focuses on centralizing all project requirements and tasks for simplicity. 
This software eliminates the need to use several apps. You can plan, assign, organize, and prioritize work using this platform, ensuring you and your team meets deadlines. 
ProofHub also offers file storage of 100GB, which is expandable.
HubSpot is a known name in the realm of CRM. Small businesses and teams can take advantage of its free yet feature-rich platform. One of its best qualities is that the UI/UX is very intuitive and easy to use.
Some of its key features include email tracking and engagement notifications, training materials, live chat, a real-time view of the sales pipeline, and email templates.
Smartsheet is a collaborative work execution platform. It allows teams to plan, track, automate, and report on work processes.
The software has a spreadsheet-like interface and project management capabilities. Smartsheet provides a flexible solution for managing projects, tasks, and resources.
Airtable is a versatile business management software that combines the functionalities of a spreadsheet and a database. It's best used for data-driven projects. It lets users organize, track, and collaborate on project plans, inventory, and customer information.
With its customizable views, automation, and integrations, Airtable adapts to different needs and encourages team collaboration.
Teamwork is best for organizations that are mostly client-facing. It comes with features like task dependencies, time tracking, and resource management. 
The platform enables teams to work reliably and deliver projects successfully while maintaining good customer relationships.
Wrike is a cloud-based management software worth checking out for its AI features. It has a category devoted to "smart" functions like search, mobile replies, and text recognition. Almost all of its AI-assisted features can be used at any plan level.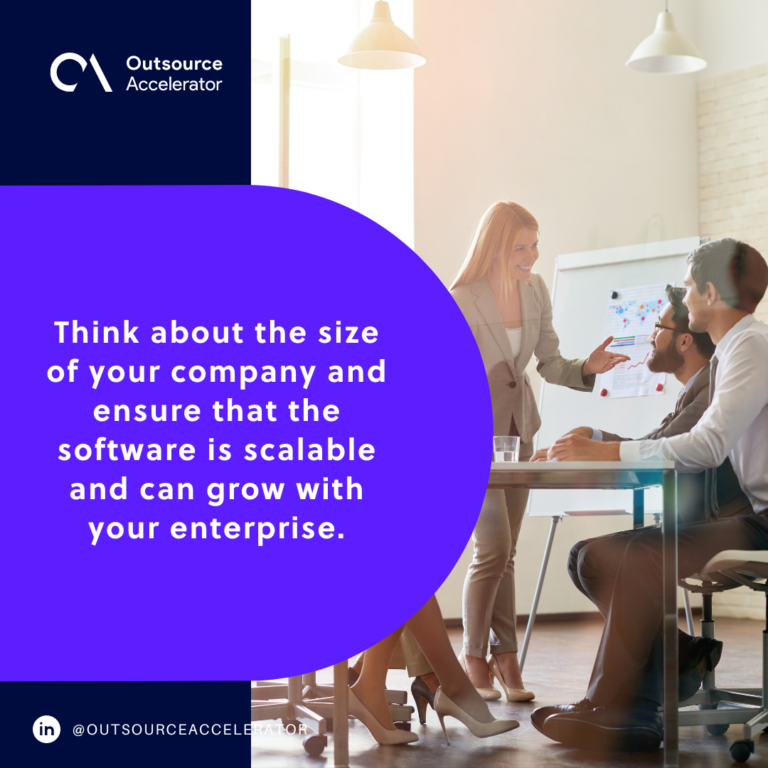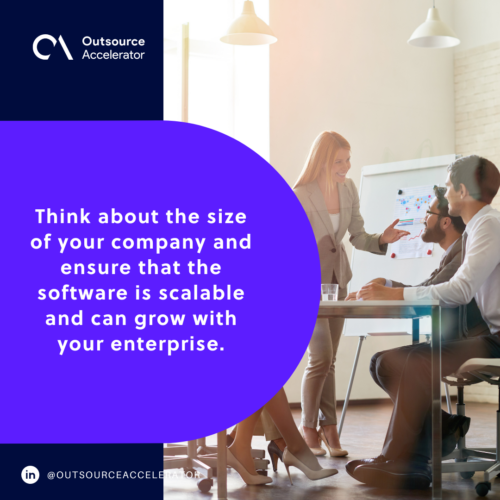 Factors to consider when choosing a business management software
Take a look at the following before deciding what business management software to invest on:
Business size

. Think about the size of your company and ensure that the software is scalable and can grow with your enterprise.

Industry-specific features

. Choose a software that has industry-specific features suited to your needs.

Integration

. Verify whether the software can integrate with your other tools and systems.

User-friendliness

. Check if the software is user-friendly and easy to use.

Cost

. Consider how much the software is and ensure it fits your budget.
Discover more excellent business management software and check out the 10 best free platforms to automate workflow.