Building your own IT offshore team: How to get started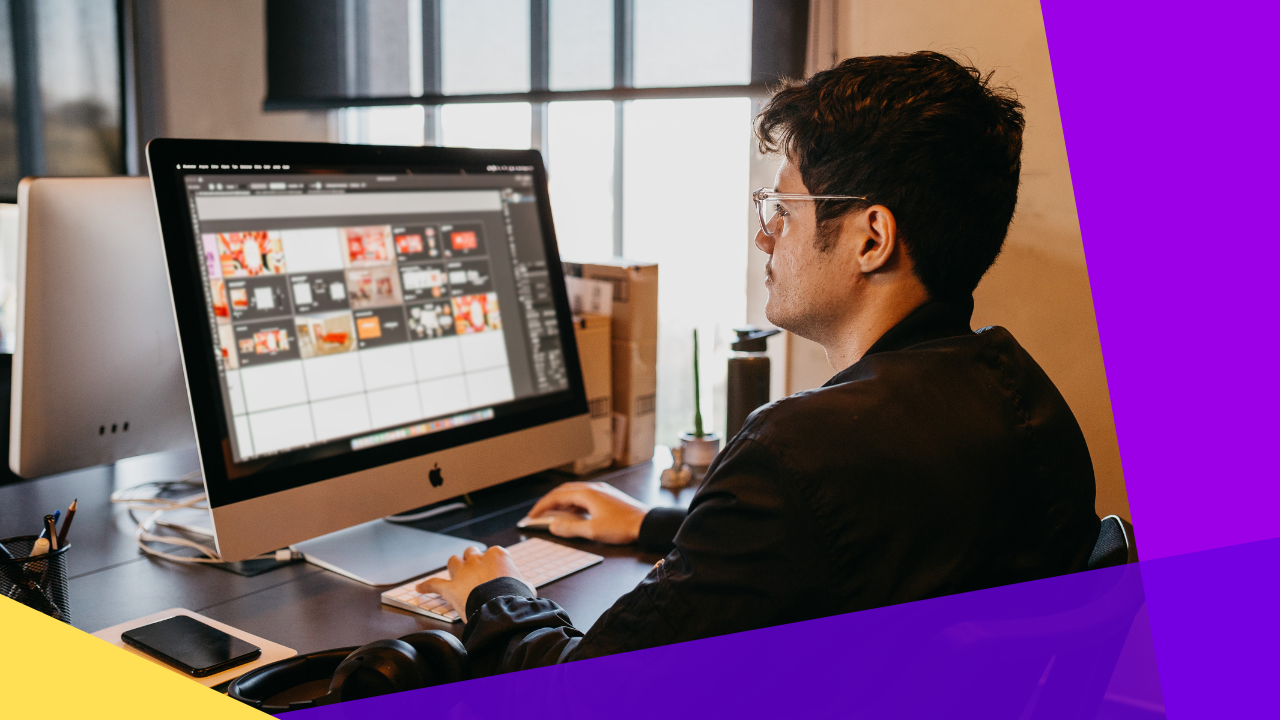 Building your own IT offshore team How to get started
Building a successful IT offshore team can be very beneficial for any company. The work progress can be monitored or reviewed in real-time. Operations are reliable and could attract a wide range of clients worldwide. 
Creating a software development team that is skillful and dedicated to your goals is the key to a successful offshoring strategy.
Definition of an IT offshore team 
Offshoring is the process of shifting several tasks in your company from one country to another through a third-party provider's assistance. This method takes advantage of a nation's skilled professionals with lower labor costs. 
Hiring an IT offshore team means that your in-house developers are working with another unit in a different location. Countries located in the US can leverage the 12-hour time difference to "follow the sun," whilst Australia can benefit from a small two to three-hour time zone difference allowing for ample management overlap.
This provides several benefits to your business such as cost-efficiency, higher-quality outputs, and bigger revenues.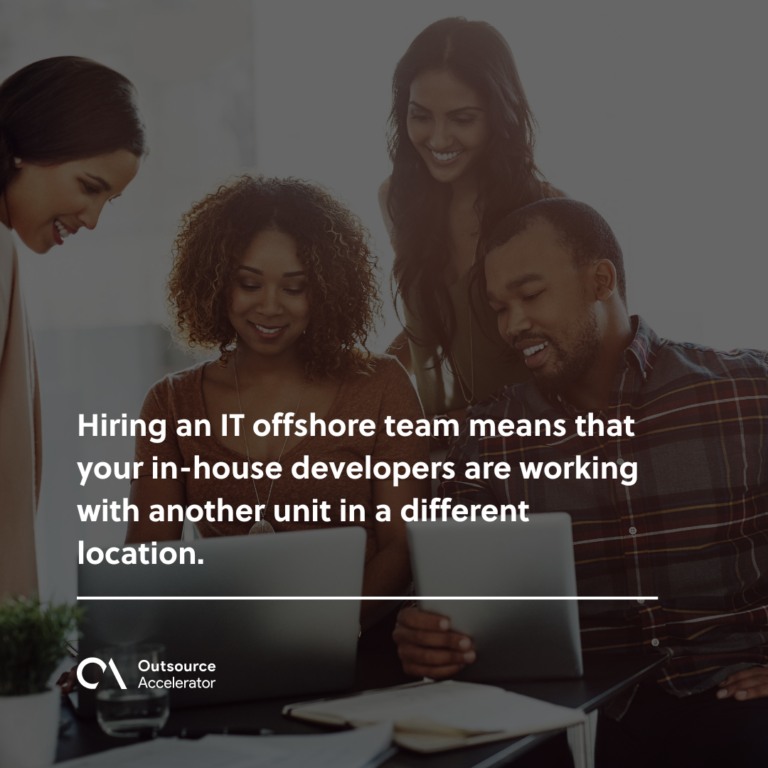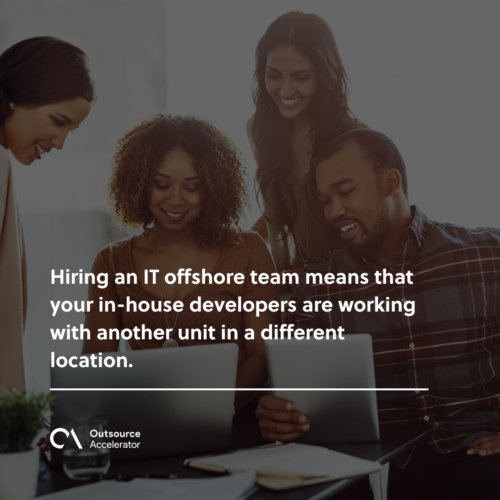 When is an IT offshore team needed?
There are a variety of reasons why companies need to hire an IT team through offshore staffing. 
First, an IT offshore team may be needed when your company is working under a deadline and needs a lot of professionals involved. It enables the timely development of projects since the team works under an optimized environment and they use streamlined processes in their work.
Second, if your company is looking to reduce spending, hiring offshore staff is very ideal. You can cut costs on utilities, equipment, and facilities since this is already provided by the offshore development center. 
Your organization can also use the best technology and skills from different parts of the world. A lot of offshore developers are highly qualified professionals who can provide the best service possible in line with the mission of the company. 
Steps in building your IT offshore team 
An IT offshore team offers many other benefits to your business. But, how do you start creating one?
Discussed in the list below are the steps to building an offshore team of developers for your company's needs.
Do a pre-screening
Doing pre-screening can help you make an informed decision about who to hire. This will also guarantee that only suitable team members are brought in.
Applicants can submit their CVs with significant details about the skills and qualities that fit your required qualifications. These include relevant job experiences, familiarity with programming languages or software applications, and honors or awards. 
Consider hiring team members that you can communicate with clearly. Offshore employees should effectively express themselves using a language that can help them collaborate with the onshore team effectively.
Explore various business models 
Whilst cost is important, capability, risk and sustainability should be primary considerations.  Many offshoring companies are likely to charge their services at varying prices. It is important to find developers who can provide the best job at an amount that works for you. 
Inquire about hidden budgets, quotes, unforeseen costs, and timelines before deciding which outsourcing firm to partner with. Consider different billing methods like hourly, monthly, semi-dedicated, and dedicated resource models for your business.
Working with the right provider should be a relationship marked by full transparency, which highlights the alignment of business values such as staff welfare.
Interview candidates who have the right skills
This is where you assess the applicants. An interview helps you examine all the skills and qualities you are looking for in a particular employee that is suitable for your business objectives.
You can determine the candidates' abilities with online exams and test projects. For both hard and soft skills tests, create a benchmark to know which among the applicants have met your standards.
Most BPO firms can do this step for you. However, you can be as involved as you want during the interview process. It is recommended that you meet the applicants during the final interview to see if their hard and soft skills match your qualifications.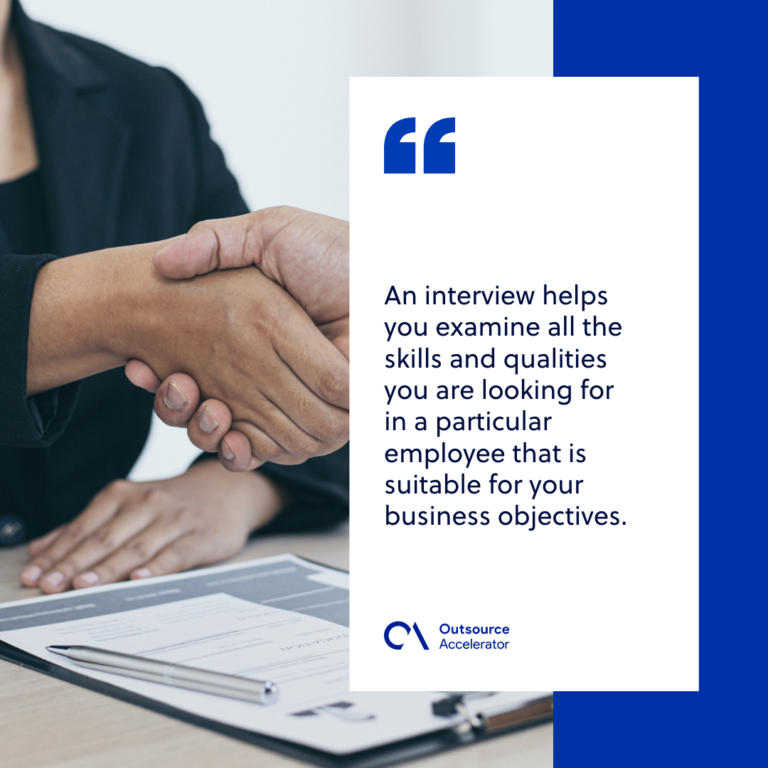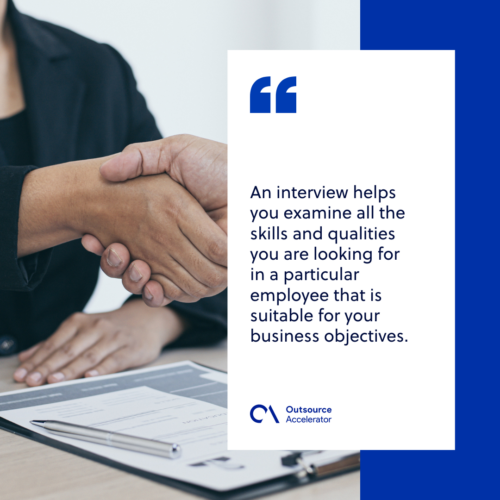 Start with small projects and evaluate them
It is a good idea to start with a small project for the offshore team. This will help familiarize the developers with your company and your in-house team.
Additionally, this helps you understand the work quality, skill sets, work ethics, and attitude of the hired staff.
Keep interactions in a common language that both the onshore and offshore teams could understand. During the evaluation, consider the offshore team's work experience, education, team management, deadline adherence, and problem-solving skills.
Use proper tools and documentation
Using the right tools and equipment to manage projects will help you track your offshore team and know their current projects. This also aids in managing the team's workload and scheduled tasks. 
Keeping project documentation is also important. This can be used for future references, data analytics, and providing knowledge for various software used in development.
Hire a trusted IT offshore team with ASW Global
Building an offshore team can be challenging and needs a lot of patience. That's why you should choose people with a common working enthusiasm as yourself to prevent future challenges.
ASW Global is always ready to help your company with your offshoring needs. Since its establishment in 2011, they have become an expert in managing highly capable international teams and integrating the best possible talents in several organizations.
With seven offices in Australia, Vietnam, Malaysia, and the Philippines, ASW has a pool of qualified professionals that will provide an efficient workforce that delivers your business objectives.
Contact ASW now and start building a successful IT offshore team for your company.