Build vs buy software: Which is better for your business?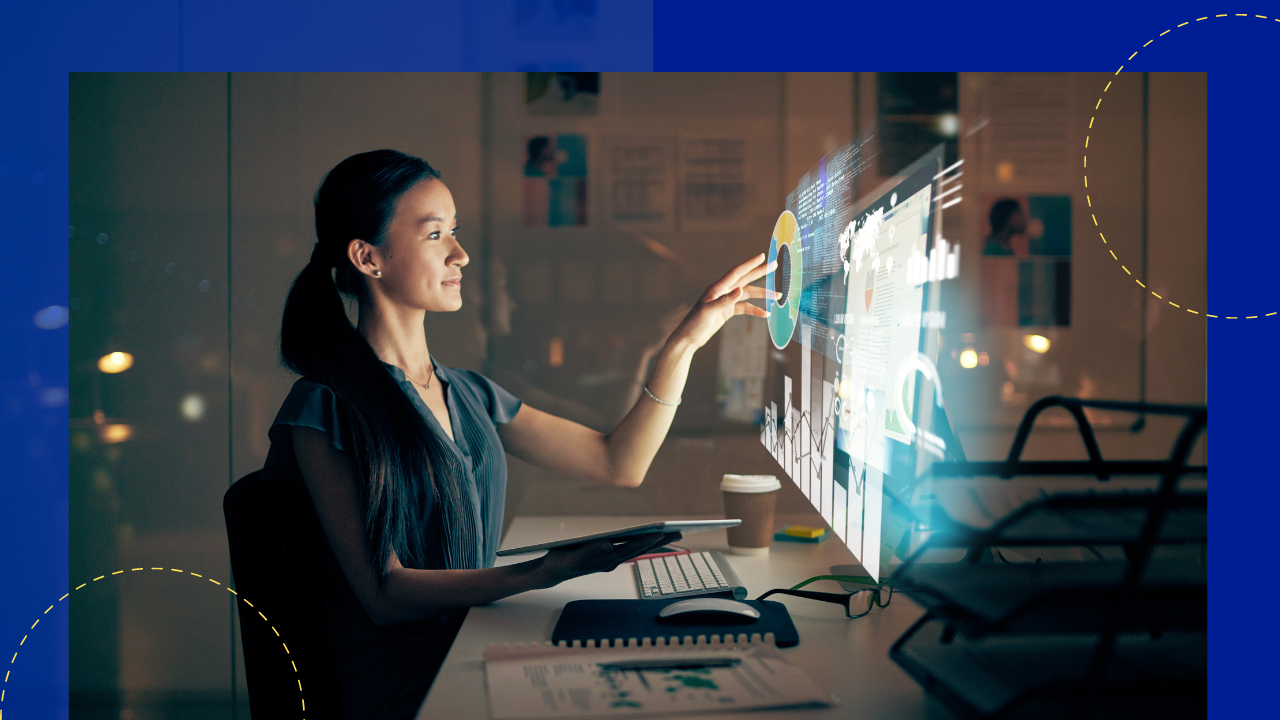 Businesses heavily rely on digital technology[1] for their operations, and finding a flexible software solution is always a concern. 
A lot of organizations regularly face difficulty in determining which solutions suit their business. One great example of this is whether to purchase software or build it from scratch. 
Building software for business may sound enticing, but this requires an adequate amount of time and resources, which most companies have struggled with. 
This dilemma is not something new for companies. Whether to 'build or buy,' ensuring that it is cost-efficient, scalable technology, and meets the company's needs relevant to its long-term growth is essential. 
In this article, we outline the things for companies to consider in deciding whether to build or buy software for their businesses. 
What is build vs buy? 
Gartner predicts that the worldwide IT spending will reach a total of $572 billion by 2022. Companies are now seriously investing in software that will bring real business value for long-term growth. 
In software project management, 'build vs buy' are the two dominant options when selecting a software solution for business.
'Build' indicates that companies build an in-house software product from scratch. It may be associated with higher costly investment, time, resources, and risks in order to complete it. 
'Buy' means businesses purchase software from vendors that are available or "out-of-the-box" to solve a specific issue in business. 
When do entrepreneurs face this dilemma? 
The 'build vs buy software'[2] dilemma often occurs when companies have financial resources to purchase vendors and in-house IT resources to implement solutions.  
For instance, a tech company needs to introduce a piece of software such as a CRM system. There are many of this available in the market.
It is often associated with risks since some are not as effective solutions. This will be the time when companies look to consider building it from scratch, which will be tailored to the business needs.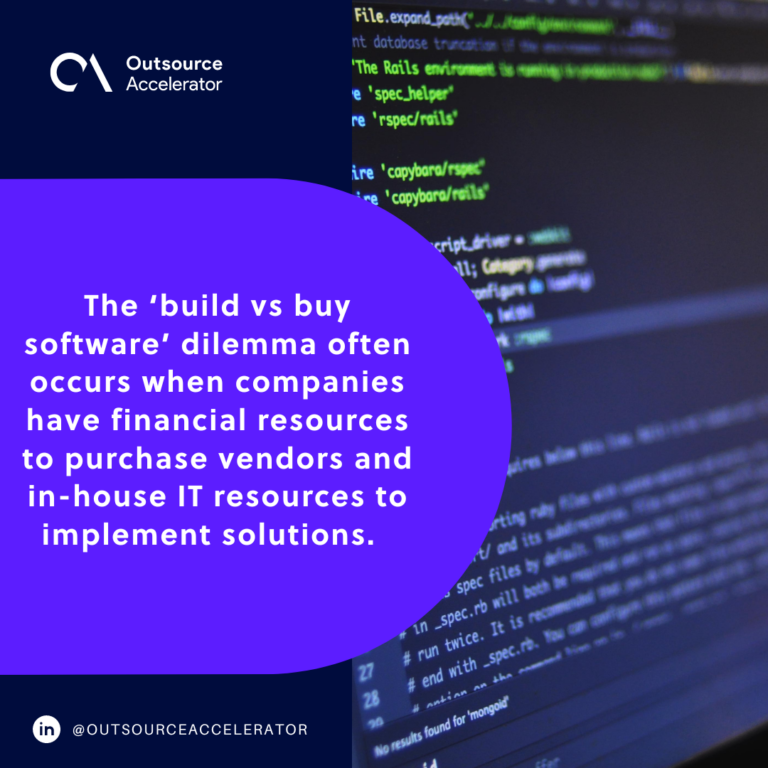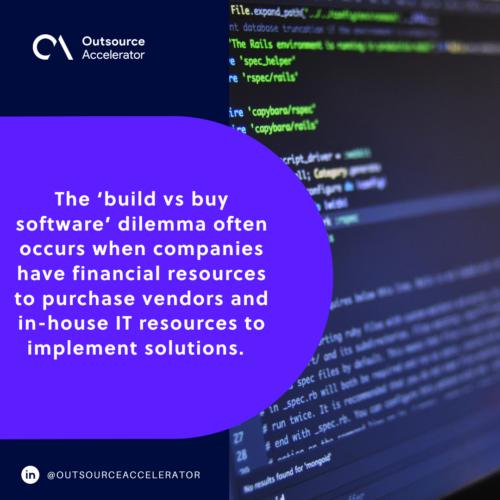 Build vs buy software: Things to consider 
In deciding whether to build or buy software for business, you'll need to assess several relevant factors. Here are some things to consider: 
Cost 
IT projects can be too costly. Businesses will always look for a cost-effective solution. Most often, companies implement certain software to basically reduce future costs. 
Purchasing software will bring value immediately but with substantial upfront costs, some are not always sufficient for business. 
On the other hand, building it from scratch can be an overwhelming burden. It can have an average cost of up to 200%, and will take longer than expected. 
Capability 
The software must have certain features or capabilities that businesses will present to the market, and meet the end-users needs. 
If a business considers building new technology, it needs to evaluate whether this will work with the existing software. When purchasing, it must evaluate whether an internal IT needs to work on customization and integration processes. 
Configurations 
Another thing to consider in the 'build vs. buy software' dilemma is determining how much configuration it will need for business. 
When buying, the software comes as configuration templates. It is less hassle for businesses since software vendors already build add-ons and common integrations to fulfill the requirements. 
On the other hand, building an application requires costs and constant maintenance, which may take longer. 
Security 
Business security is crucial when certain IT projects involve sensitive data. In building software, companies have all the authority to control security and compliance. 
While purchasing from software vendors, businesses must ensure a confidentiality agreement. It may be costly since it may have significant changes to meet certain standards. 
One may opt to use a content delivery network (CDN) and web application firewall (WAF) to minimize the risk of data leaks.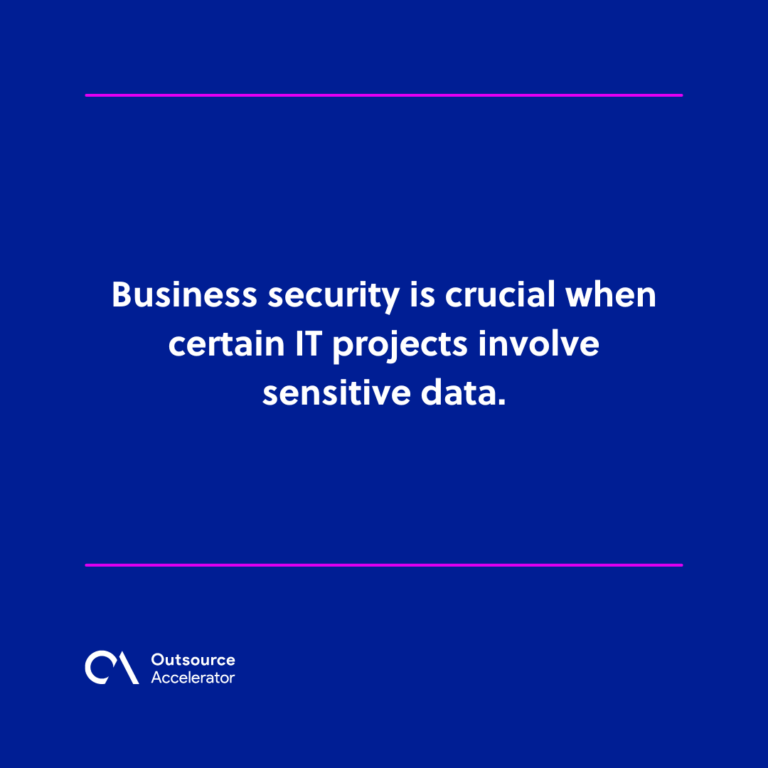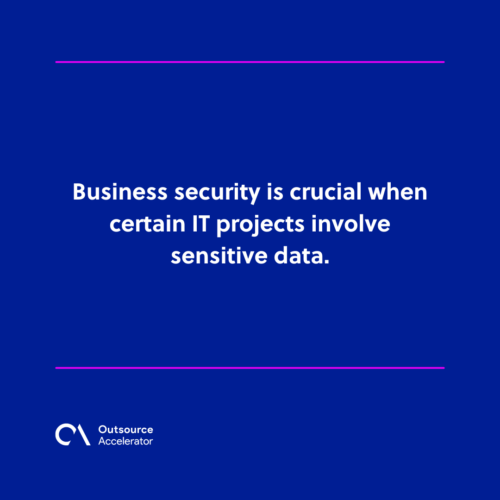 Design 
Whether to buy or build software, its design must be highly usable and user-friendly. The software must be built for both internal and external users. Thus, it should not require training to use it. 
Compatibility 
Companies have a lot of sets of complex tools and processes that may not be compatible with systems outside the organization. 
Buying new software may affect the existing tools, and may require extensive effort. On the other hand, building custom solutions ensures compatibility with ecosystems of applications. 
Maintenance 
Software vendors take on duties in handling database updates, maintenance, and customer support. 
However, among its drawbacks are –  businesses have no control over the software, and vendors may add additional fees. 
While developing your built-in software with your own IT resources might offer opportunities for scalability and roll-out upgrades. 
Competitive advantage 
The product's functionality determines its competitive advantage in the market. Companies must assess if a certain product will bring value to the business, especially if this will help generate a positive ROI. 
Summing up 
Building a custom solution can be a great idea since it ensures complete ownership and control of its functionality, but it requires a sufficient amount of time and resources. 
Investing in software vendors can reduce costs and significantly save time since it is ready-made solutions. However, it doesn't guarantee to solve certain issues. 
That being said, whether a business decide to build software or buy technology, it still presents some advantages and disadvantages which can be useful for companies in specific situations. 
Article References 
[1] Digital Technology. Jones, P. and Wynn, M. (2021). The Leading Digital Technology Companies and Their Approach to Sustainable Development. Sustainability, 13(12), p.6612. 
[2] Build vs Buy software. Shahzad, B., Abdullatif, A.M., Ikram, N. and Mashkoor, A. (2017). Build Software or Buy: A Study on Developing Large Scale Software. IEEE Access, 5, pp.24262–24274.